Jump to Recipe⌄
Chocolate Cookies with Peppermint Chips
Welcome to the Crazy Christmas event! If you're new here you may want to subscribe or join us on facebook. Welcome Remodelaholic!!
Happy Holidays to all you I heart Nap Time readers!  I'm Cassity from Remodelaholic, and I am so excited to be here with you today!  Since we are in the middle of a big remodel, it is nice to take a break and just make cookies, it brings us all together and is a welcome break!
When it comes to treats, for me it has to be chocolate… but at Christmas, I am willing to add additional flavors to my chocolate, like peppermint for example.  Who doesn't like a chocolate mint cookie?  At least I am hoping that I am not the only one.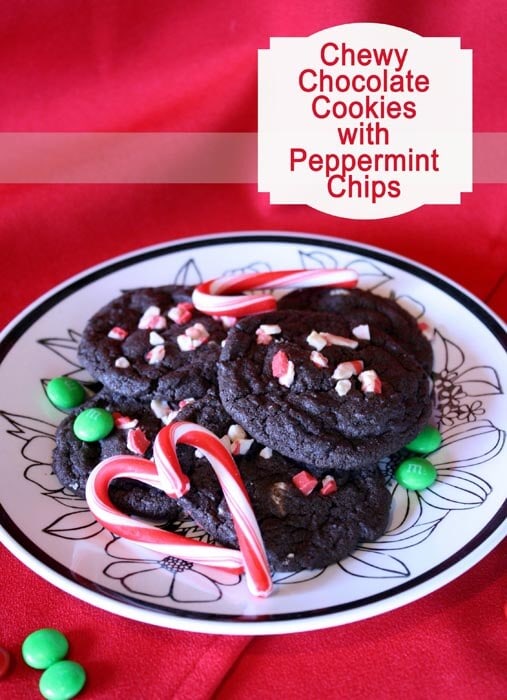 MY OTHER RECIPES
These simple chewy chocolate cookies are great for any time of year but by adding just a touch of peppermint you have a great Christmas treat.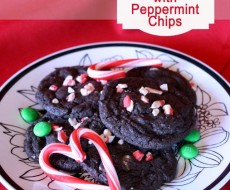 Chewy Chocolate Cookies with Peppermint Chips
Ingredients:
2 cups + 2 Tablespoons all-purpose flour
¾ cup unsweetened Dutch-process cocoa powder ( I used Special Dark)
1 teaspoon baking soda
½ teaspoon salt
2½ sticks or 1 1/4 cup butter, at room temperature
2 cups granulated sugar
2 large eggs
2 teaspoons vanilla extract
1 cup+ Andes peppermint chips (these are seasonal, check by the holiday baking supplies)
or
Peppermint kisses (placed in the center of cookie after baked!)
Directions:
1. Preheat the oven to 350°
2. In a medium sized bowl whisk the the flour, cocoa powder, baking soda and salt together, and set aside.
3. In the bowl of an electric mixer on medium speed beat the butter and sugar together until light and fluffy, roughly 2 minutes. Beat in the eggs and vanilla until combined, then reduce the mixer speed to low and slowly add in the flour mixture. Beat until just combined. (To avoid a HUGE flour cloud in your kitchen.. try draping your mixer with a large hand towel, to cover the side of the bowl with just enough room for the flour mixture bowl to sit at the front and slowly add the flour in. – hope that makes sense, it makes a huge difference! Just be careful when removing the towel it will have flour on it!) Add the chips, and stir til just combined.
4. At this point you can form the dough into a disk and wrap with plastic wrap. Refrigerate for about an hour until firm. (I skipped this step, they were fine- yes I don't always chill my cookie dough, I walk on the wild side, what can I say)
5. Scoop cookies out onto cookie sheet lined with parchment paper. Bake for 10-12 minutes, or until the cookies are set. Cool on a wire rack for 5 minutes then remove from the cookie sheet and cool completely.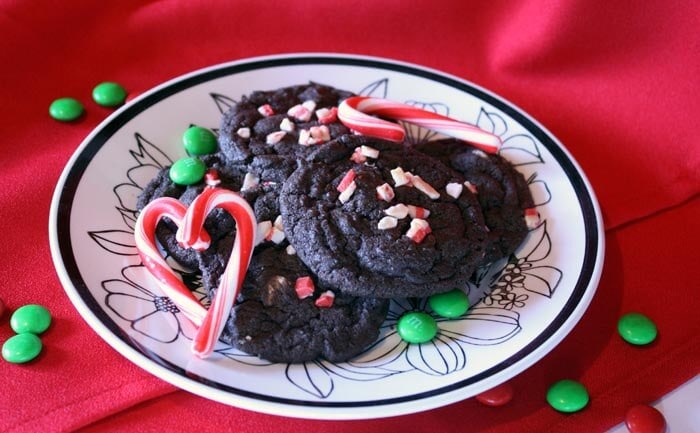 Enjoy!