Jump to Recipe⌄
TO DIE for thin mint brownies
Thanks for stopping by! To get the newest recipes subscribe or join us on facebook or pinterest. Also check out our recipe box for more yummy recipes.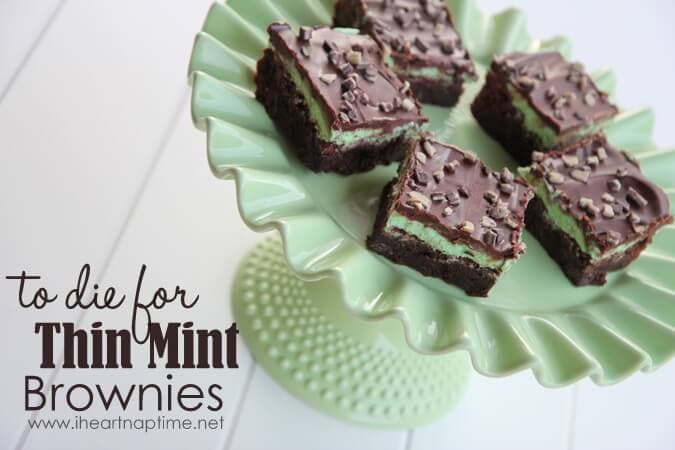 Since St. Patty's Day is just around the corner I thought I'd share one of my all time favorite desserts. TO DIE FOR thin mint brownies. These are a chocolate lovers favorite! Seriously you gotta try these mint brownies. They're perfect for a get together because you DO NOT want the whole pan sitting around. Trust me!
Pin It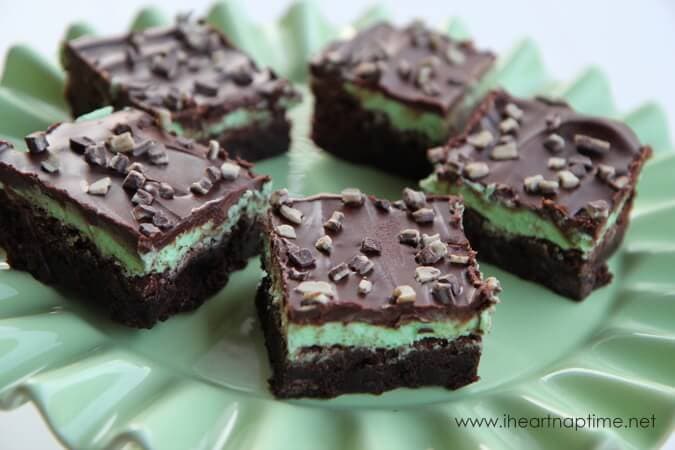 Don't you just want to take a bite?! ;)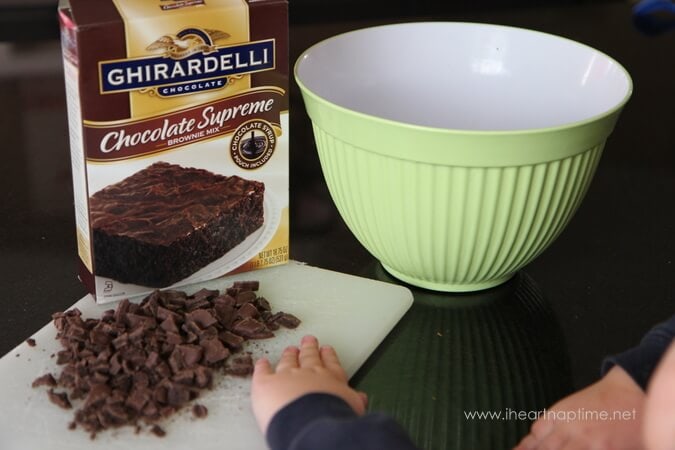 Thin mint girl scout cookies mixed in these mint brownies were the PERFECT addition!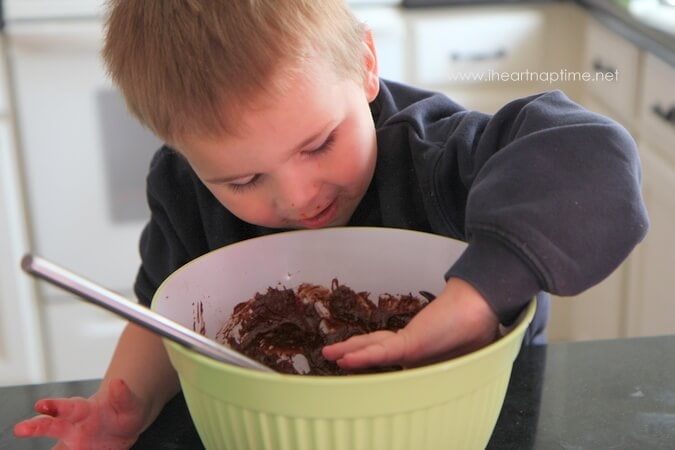 These little hands just couldn't resist.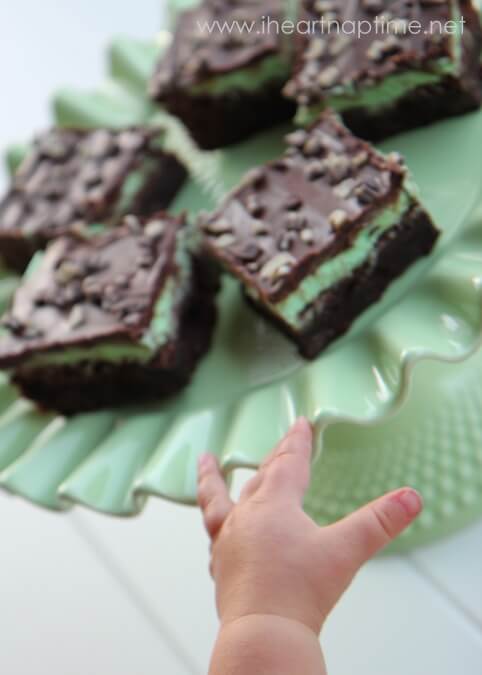 Either could these ones. ;)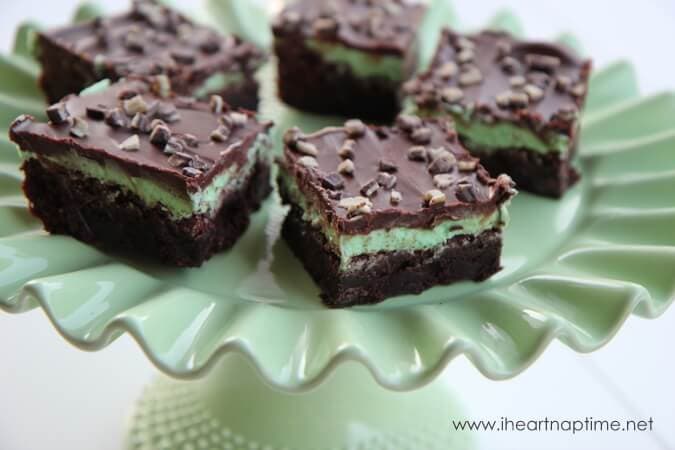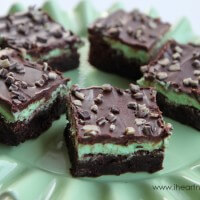 TO DIE for thin mint brownies
Ingredients:
1 brownie mix mix according to package directions
15 chopped thin mint cookies (or thin Oreos)
1 stick of butter softened
2 TB milk or cream
2 cups powdered sugar
1/2 teaspoon peppermint extract
couple drops green food coloring
1 cup semi-sweet chocolate chips
1 teaspoon vanilla
1/2 cup chopped andis mints
Directions:
Make brownie mix according to package. Fold in thin mints and pour into a greased 9x9 pan. Bake according to package directions. Once your brownies are done let them cool for about an hour. In a medium sized bowl mix 4 TB butter, powdered sugar, evaporated milk, peppermint extract and green food coloring until fluffy. Spread mint frosting over brownies. Refrigerate 1 hour. For chocolate glaze, combine 4 TB butter, chocolate chips and melt for 1 minute in the microwave. Once chocolate chips are melted, stir in vanilla. Pour over green frosting and spread by tipping pan. Sprinkle andis mints on top. Refrigerate for 1 hour before cutting.
YUM!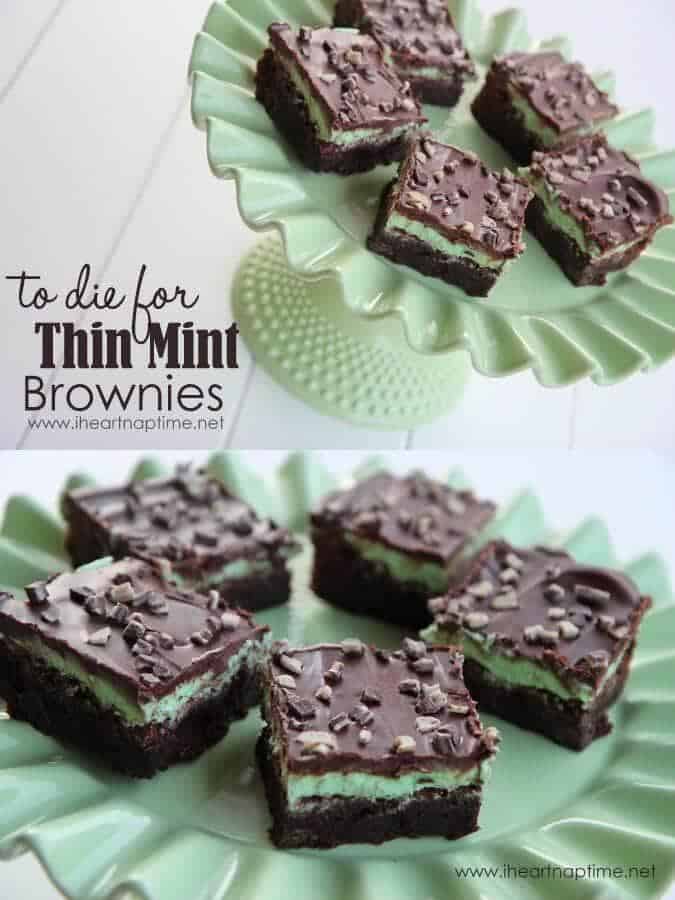 If you liked this recipe, you'll love these:

Chocolate brownies with peppermint frosting
Join in! Leave a comment!
Comments