This Peppermint Graham Cracker Toffee is SO easy to make and is sure to be your new favorite holiday treat. It's made with only 5 ingredients and takes less than 30 minutes to make.
This graham cracker toffee has five basic ingredients: graham crackers, butter, brown sugar, white chocolate and candy canes. The candy canes on top add the perfect peppermint crunch. If you're feeling extra festive, you can even dye some of the chocolate red and drizzle it on top. :) It is very similar to my saltine cracker toffee, but is made with graham crackers and white chocolate. I halved the recipe and I also cook it a minute longer to get it a little crunchier. If you're a peppermint fan, you have to put these on your baking list. I have already made 3 batches and plan to make more for friends and family as Christmas gets closer.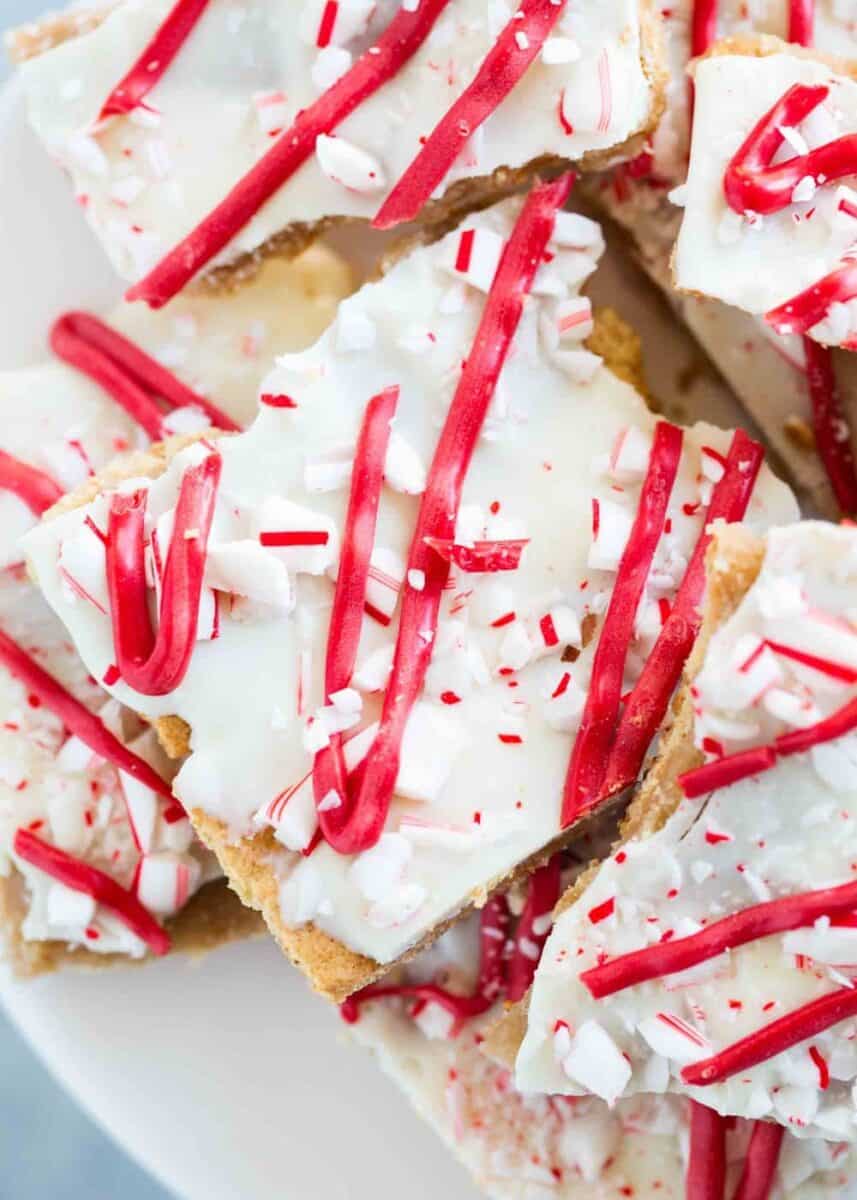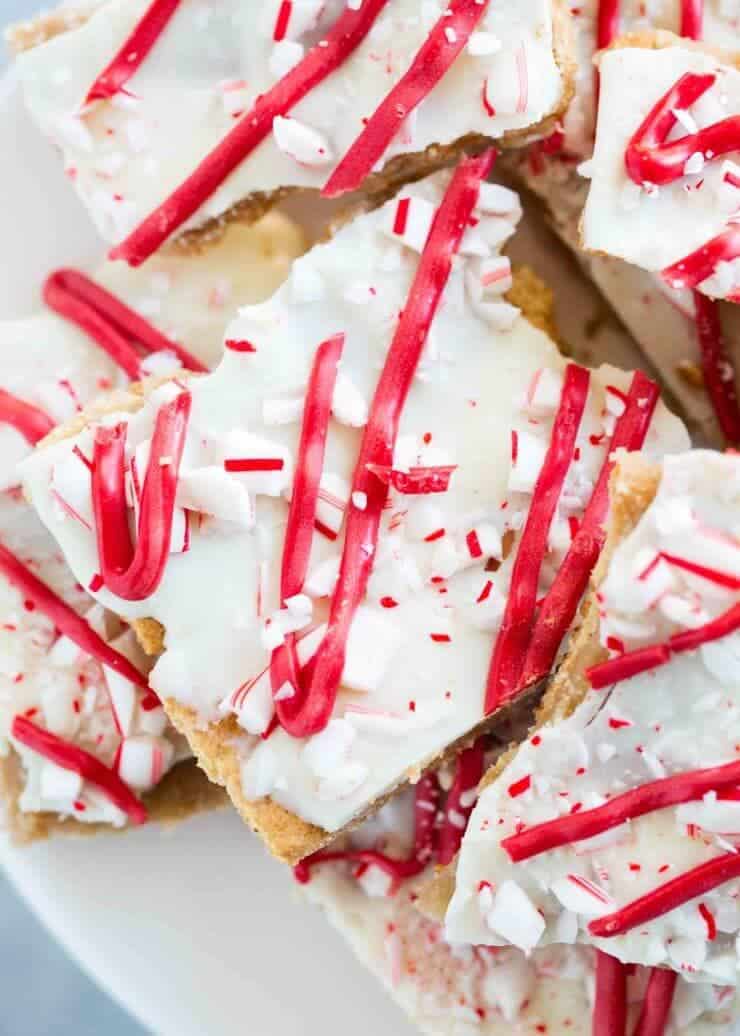 I'm excited to be partnering with Coca-Cola on this post. This season we're helping spotlight the unsung heroes who go the extra mile to make the holidays special for others. There are so many heroes in my life, so it was hard to pick just one. I can't wait to treat them all to this peppermint toffee.
I got together with my kids to brainstorm who we could make a special package for and their answer was of course, Dad! I thought this was the perfect unsung hero in our life to spotlight and give praise to. He's the one who is always running to the store last minute for stocking stuffers, or ingredients missed for our Christmas dinner. He's also wrapping presents wee into the hours of the night on Christmas Eve, setting up toys and helping make sure everything is perfect for the kids. He tries to make everything special for the kids and will do whatever it takes to make them smile. We sure love him and don't know what we'd do without him!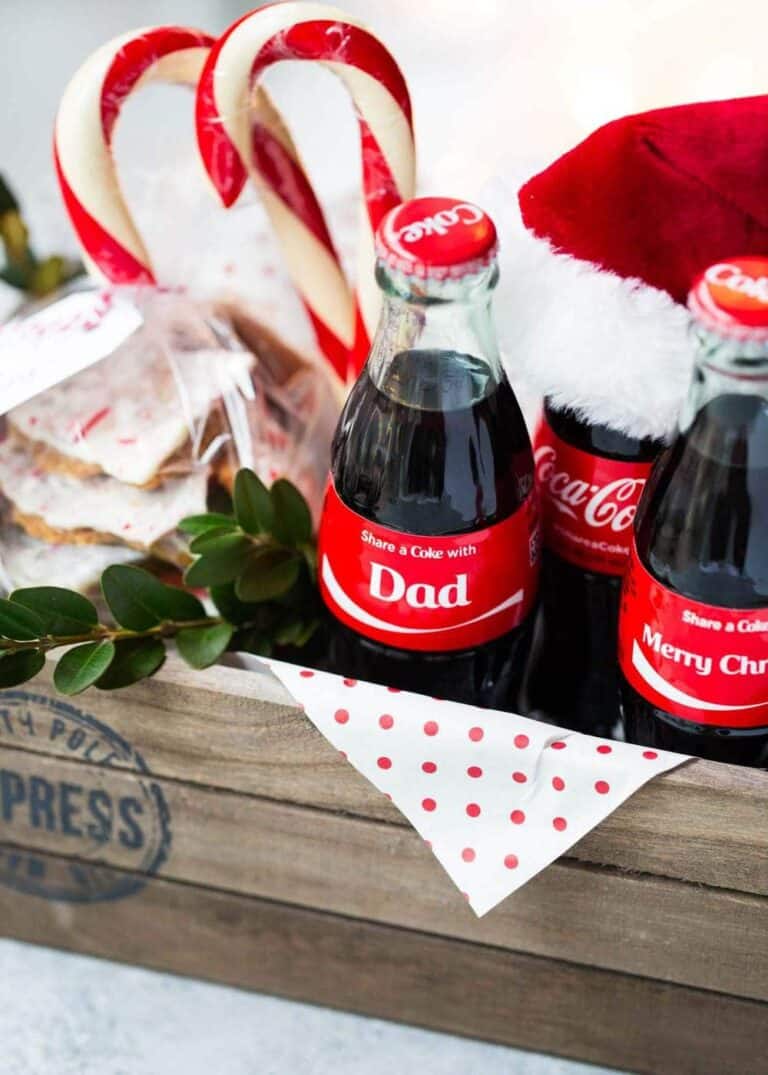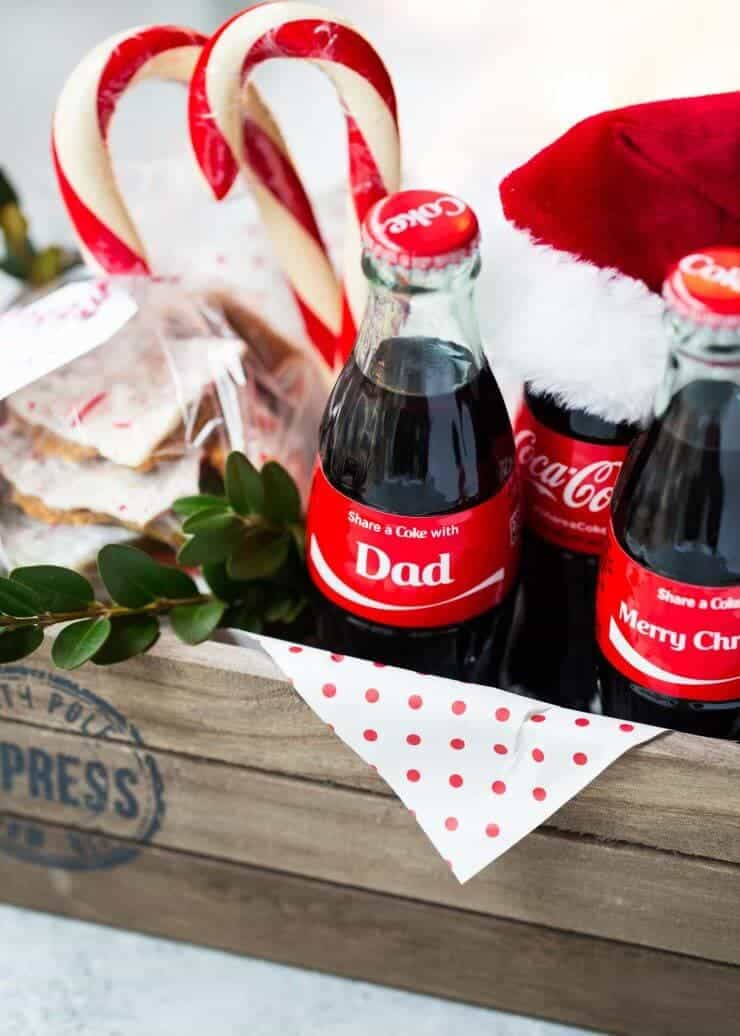 For our gift, we packaged up the toffee and made his very own personalized bottle. Fun, right?!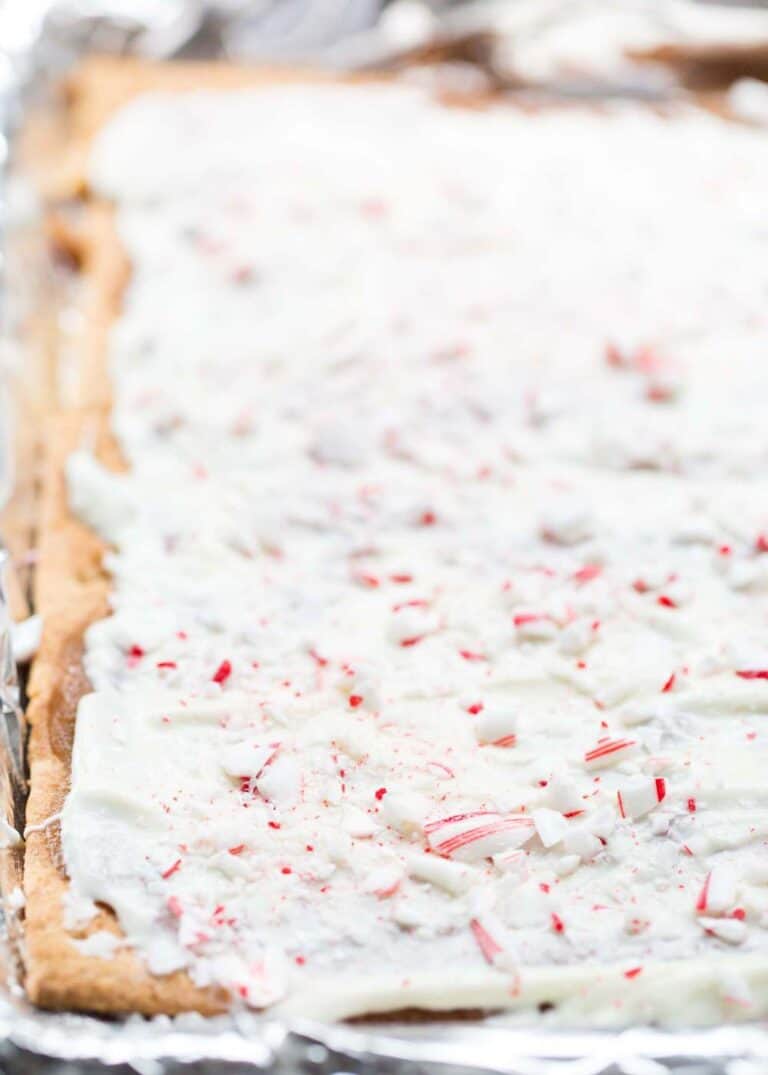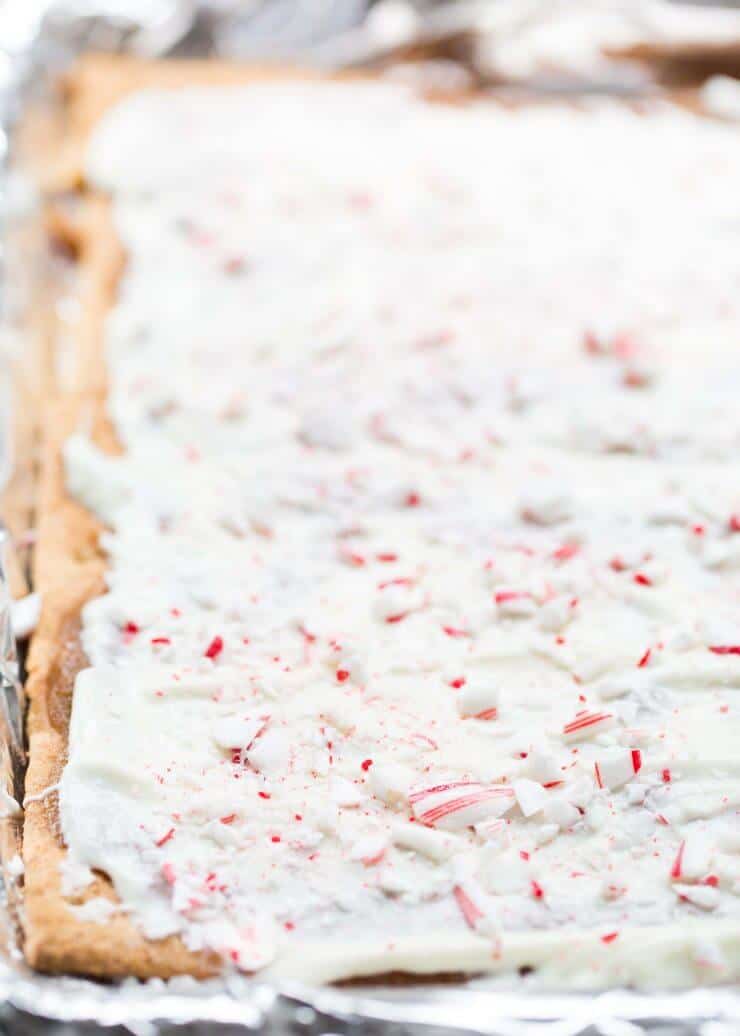 Peppermint Graham Cracker Toffee Recipe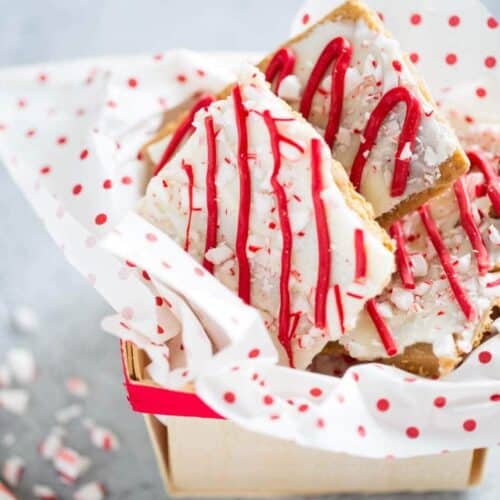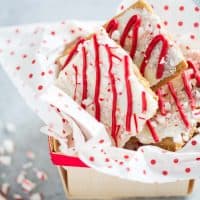 Peppermint Graham Cracker Toffee
this peppermint graham cracker toffee is so good! Great for the holidays and makes for a good snack or dessert!
Ingredients
1/2

cup

unsalted butter

1/2

cup

brown sugar

1

package graham crackers

1

cup

white chocolate melting wafers

2

candy canes

crushed
Instructions
Pre-heat oven to 325°F. Line a large half-sheet jelly roll pan with aluminum foil. Spray the foil with non-stick cooking spray and then line the pan with graham crackers.

Place the butter and sugar in a medium sized pot over low medium-low heat. Stir until the butter is melted. Once the butter has melted, bring to a boil over medium heat for 2 1/2 -3 minutes.

Once it's nice and bubbly and changed to more of a caramel color, remove pan from heat and pour evenly over crackers. Spread mixture with a knife… however it doesn't have to be perfect. Try to move fast during this part so the toffee doesn't harden.

Place pan in the oven and bake for 7-9 minutes.

Remove pan from and allow to cool slightly. Melt the chocolate and then pour over the top with a spatula. Sprinkle candy canes on top and then place in the freezer for 15 minutes. If desired, drizzle red chocolate on top. Once chocolate has hardened break pieces off the foil and in a container. It will stay fresh for 1 week.
Notes
For the drizzle, melt 1/2 cup red melting chocolate (or add red dye to 1/2 cup melted white chocolate) and then place in a zip top bag. Then snip the very tip off and drizzle over the top. Place back in the freezer until hardened.
Nutrition
Calories:
315
kcal
|
Carbohydrates:
43
g
|
Protein:
3
g
|
Fat:
14
g
|
Saturated Fat:
7
g
|
Cholesterol:
22
mg
|
Sodium:
237
mg
|
Potassium:
103
mg
|
Fiber:
1
g
|
Sugar:
24
g
|
Vitamin A:
235
IU
|
Calcium:
59
mg
|
Iron:
1.5
mg
PIN THIS RECIPE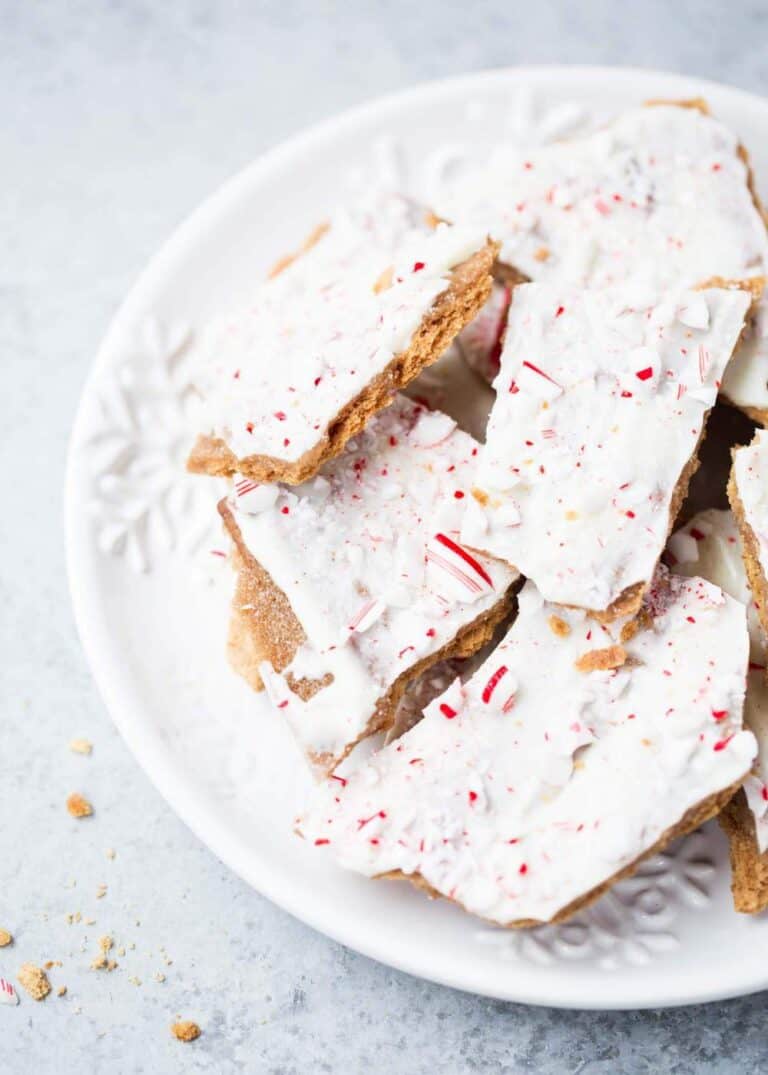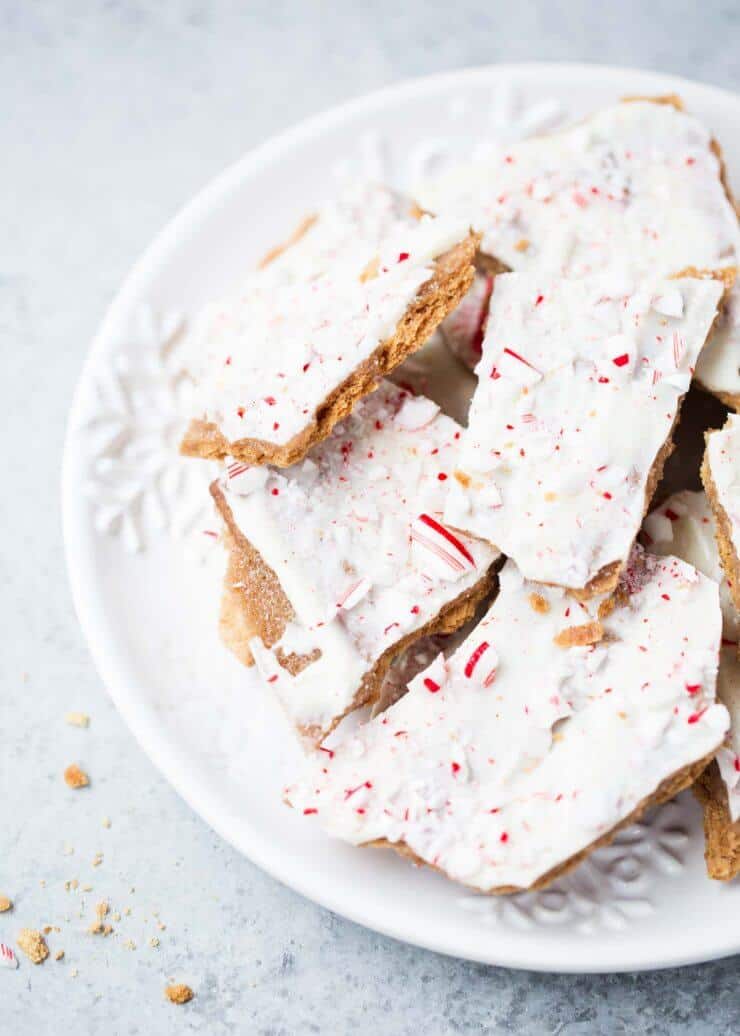 This peppermint toffee would make a great gift for neighbors, teachers and friends!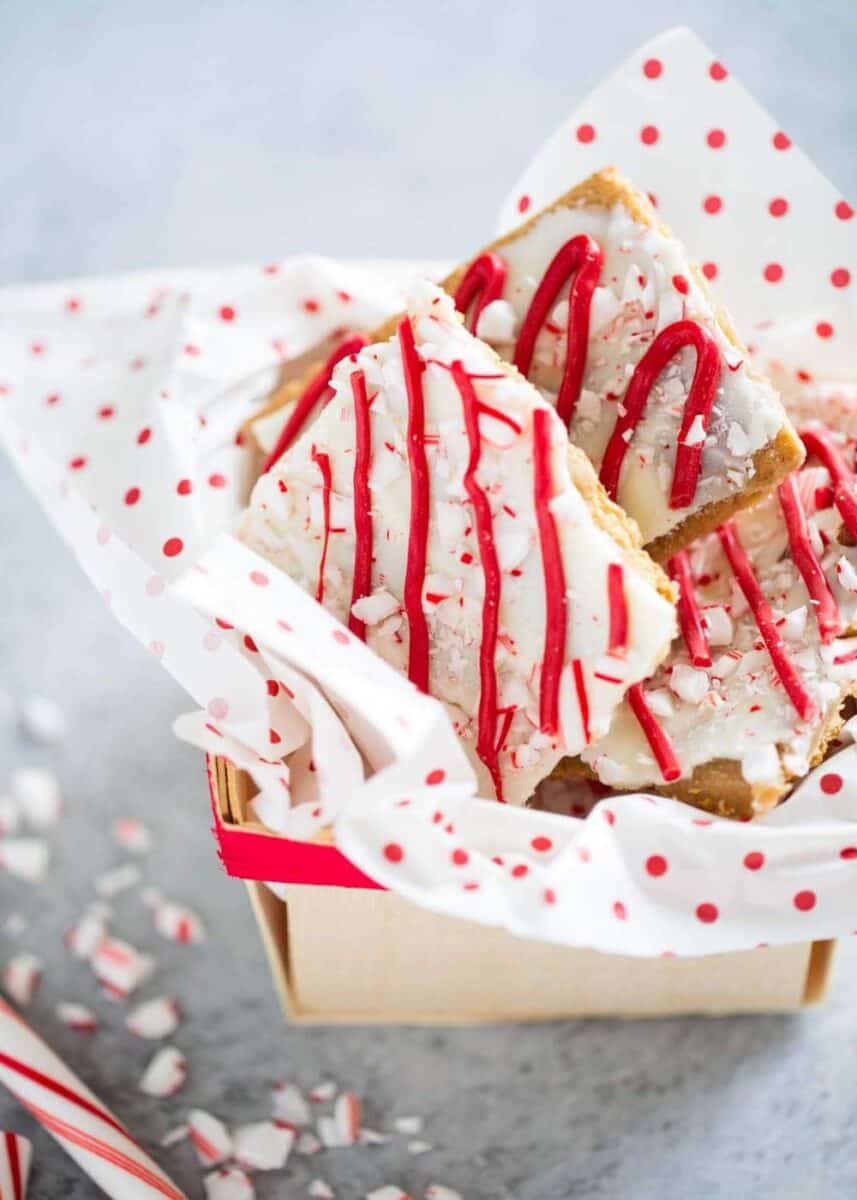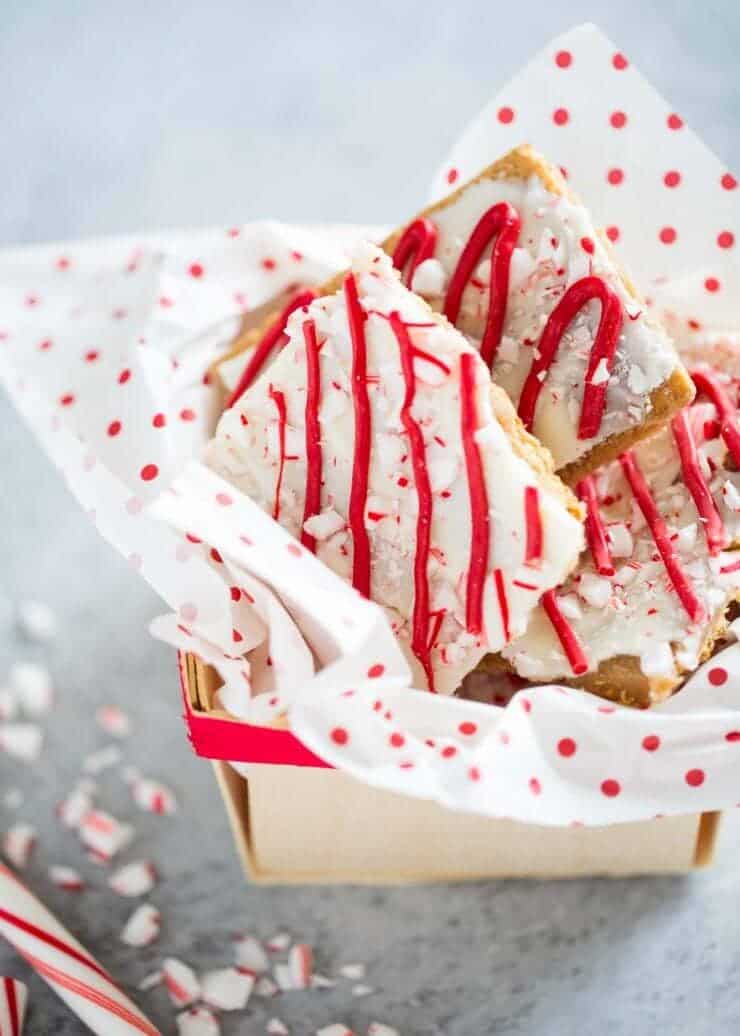 This peppermint toffee would also make a yummy addition to Santa's cookie plate ;)
This post was brought to you by Coca-Cola. All opinions are 100% my own.


Looking for more peppermint desserts? You'll love these too: