Jump to Recipe⌄
Frozen Yogurt Granola Berry Bites
Frozen Yogurt Granola Berry Bites . . . it only takes three ingredients to make these yummy and healthy snacks. They are so refreshing during the hot summer months!
I don't know about you, but one thing that I struggle with during the summer is having kids that want to snack all day long.
Mine would be happy to eat popsicles all day long, but I want something that is not only more nutritious, but that will actually keep them full for longer than a few minutes. These frozen yogurt granola berry bites are a win for both of us!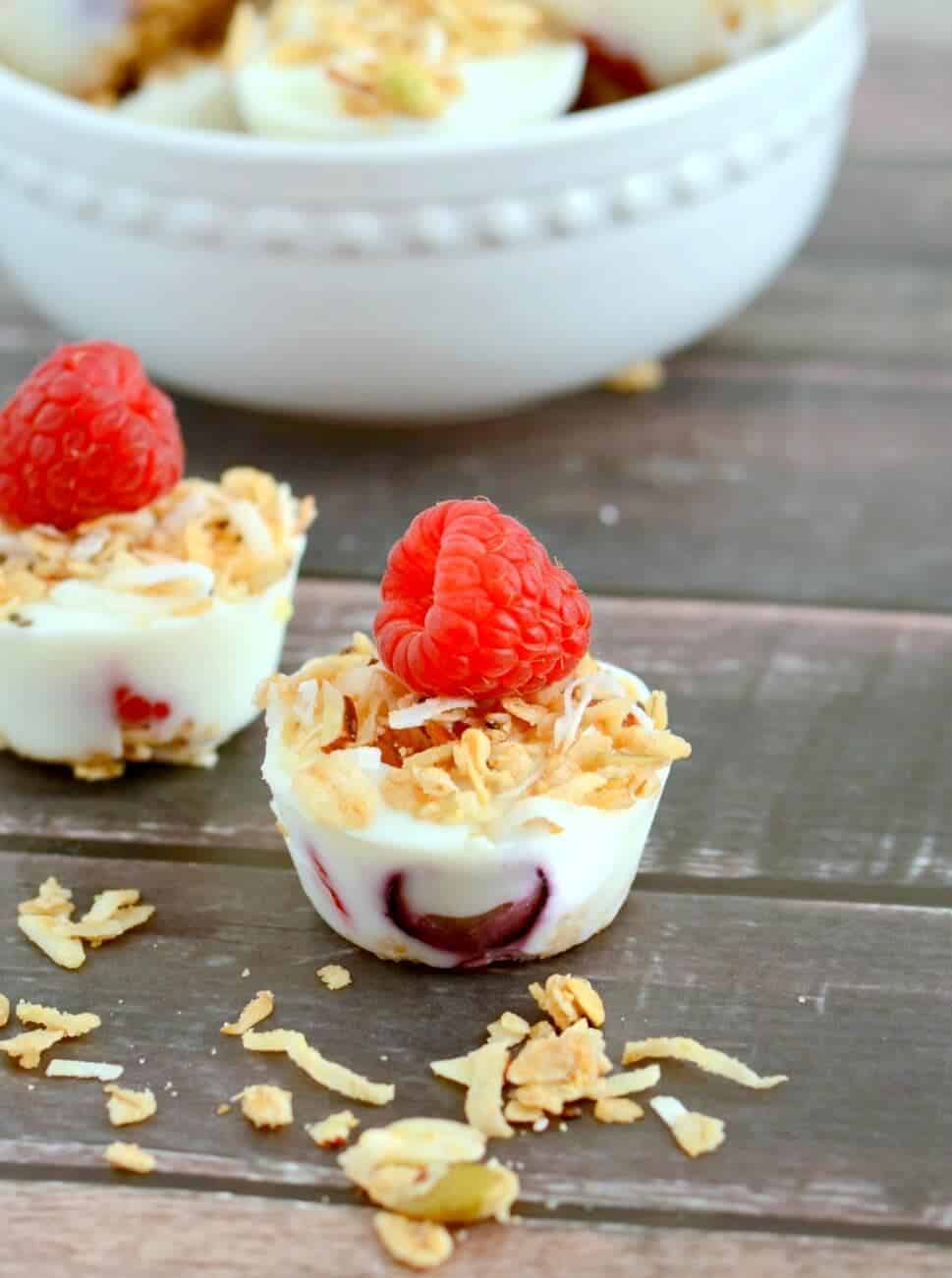 MY OTHER RECIPES
It only takes three ingredients to make these yummy snacks, just yogurt, granola, and berries. They are really versatile, too. You can use different flavors of yogurt, and different types of berries. Have fun coming up with your favorite flavor combinations!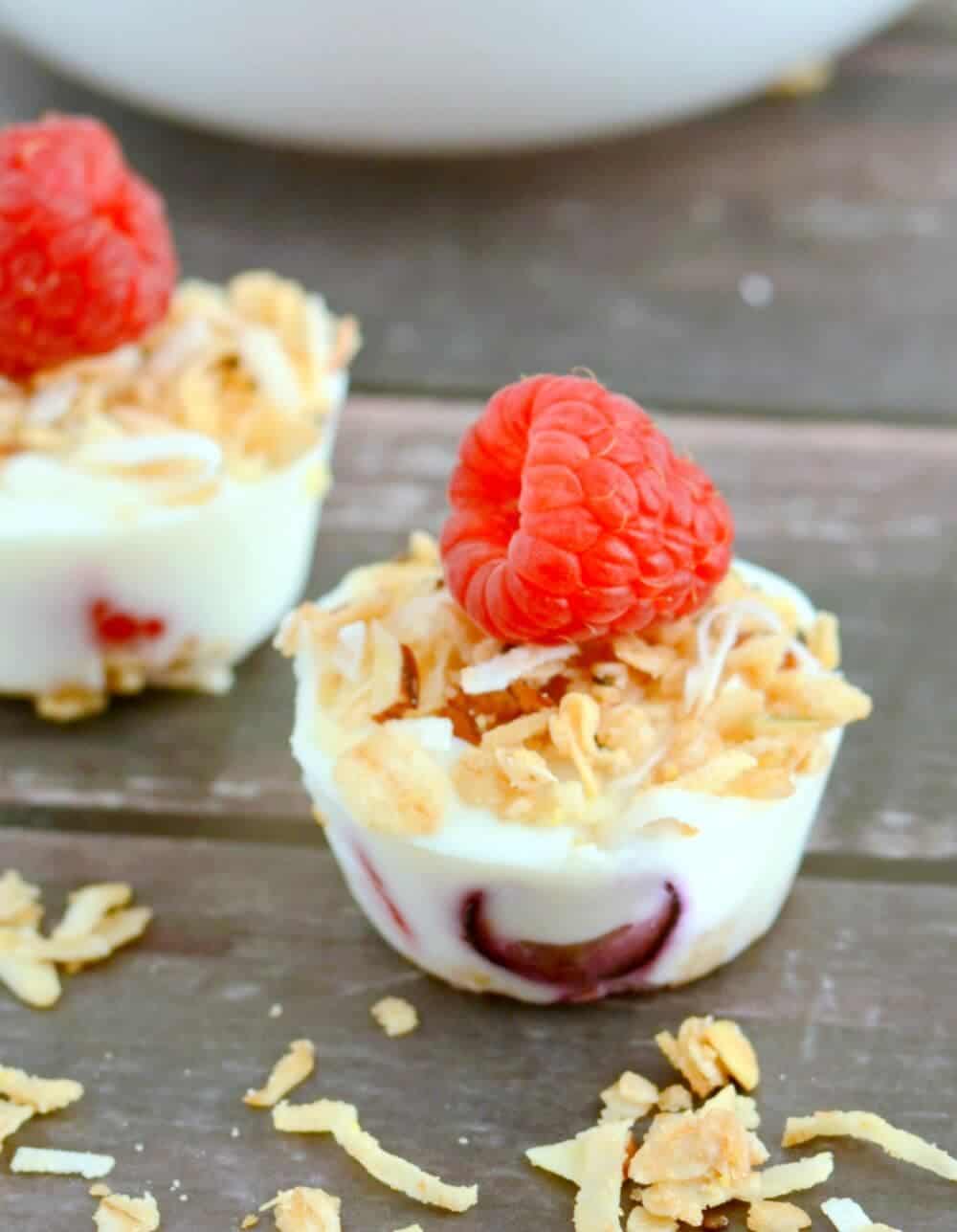 Frozen Yogurt Granola Berry Bites are incredibly easy to make!
I used one of my favorite recipes for granola, but you can also use store bought. For this batch, I used vanilla yogurt with raspberries and blueberries. Strawberries would also be fantastic, or if you prefer, you could even use bananas and pineapple for a tropical twist. You really can't go wrong. Just layer the ingredients in mini muffin tins, freeze, and enjoy!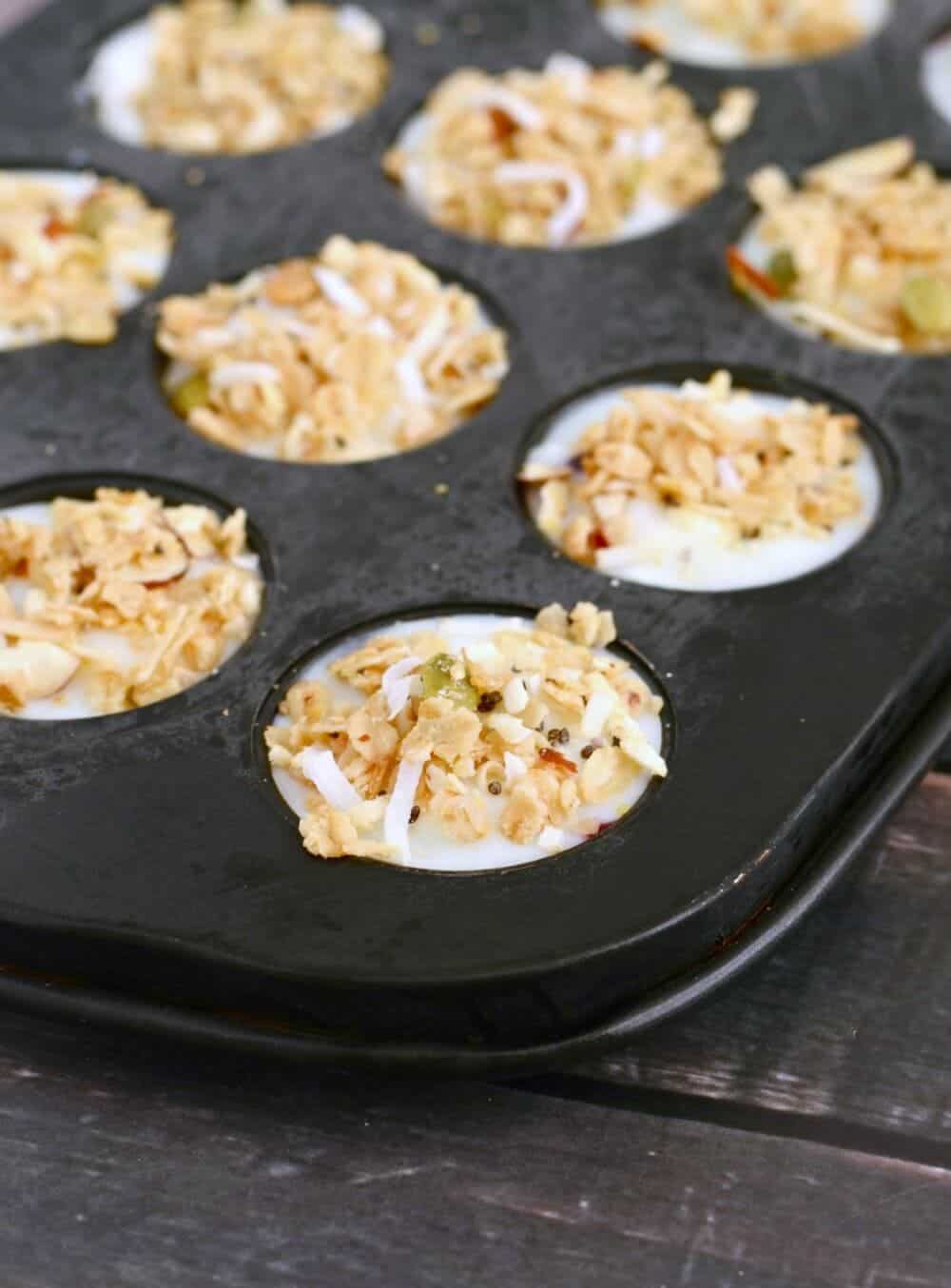 After they are completely frozen, I like to dip the bottom of the muffin pan in hot water for a few seconds. Then just pop them out and they're ready to eat. You can even add fresh berries on top. Yum!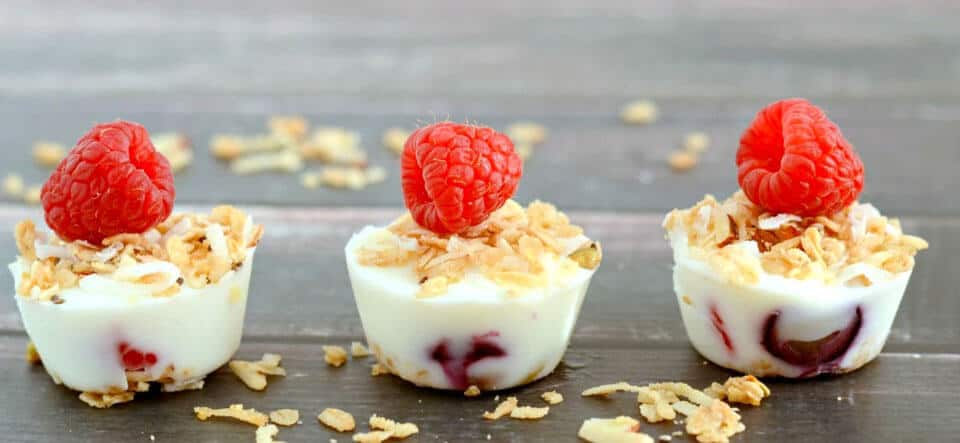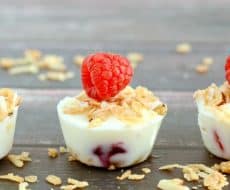 Frozen Yogurt Granola Berry Bites
Ingredients:
1/2 cup granola
1/2 cup berries of your choice, diced
3/4 cup yogurt
Directions:
In a mini muffin pan, layer just over half of the granola. Divide berries evenly on top of the granola. Spoon a tablespoon of yogurt into each cup. Tap the muffin pan on the counter a few times to remove air pockets. Sprinkle remaining granola on top. Cover and freeze for at least 3 hours.
Before serving, place bottom of pan in warm water for a few seconds. Use a plastic knife to pop out the yogurt bites. Serve within a few minutes, or place in ziplock bags and return to freezer.
All images and text ©
You can place them in a bowl and serve them right away, or you can store them in ziplock bags (or other airtight containers) in the freezer. Then just grab a few when you are ready for a yummy snack.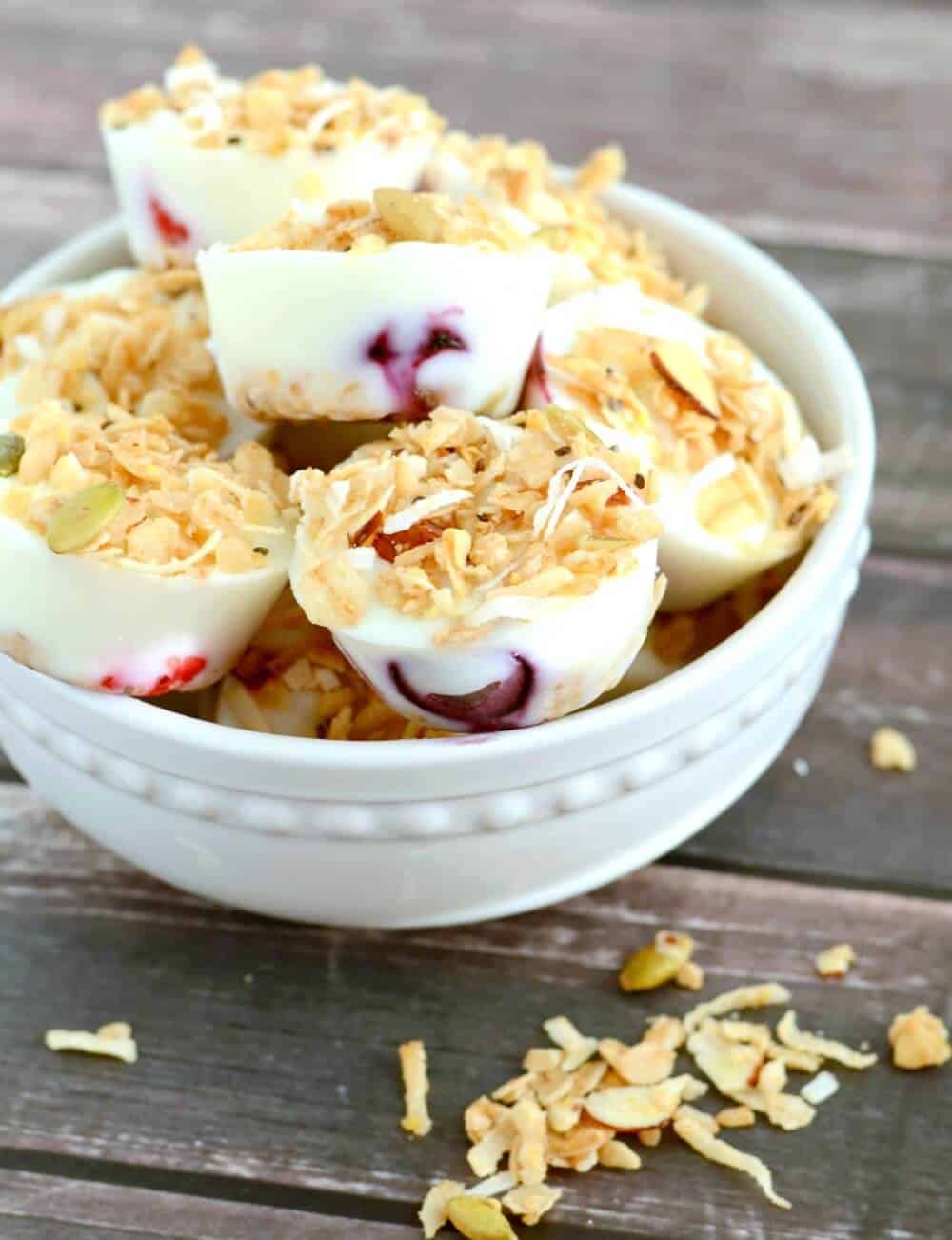 Enjoy!
Thanks, Kara!

If you enjoy this easy summertime recipe, you'll enjoy these too!