Jump to Recipe⌄
Honey nut cheerios peanut butter bars
No bake honey nut cheerios peanut butter bars! Only 4 ingredients to make and done in less than 10 minutes!
These honey nut cheerios peanut butter bars were a staple in my house growing up. My mom made them all the time and we all loved them! They are seriously addicting and easy to make, which makes them all the better! My favorite thing to do as a little girl, was to grab a spoon and scrape out the leftovers in the pan. I may still do this today…
These treats are similar to the famous scotcharoos, but taste better in my opinion. :)

MY OTHER RECIPES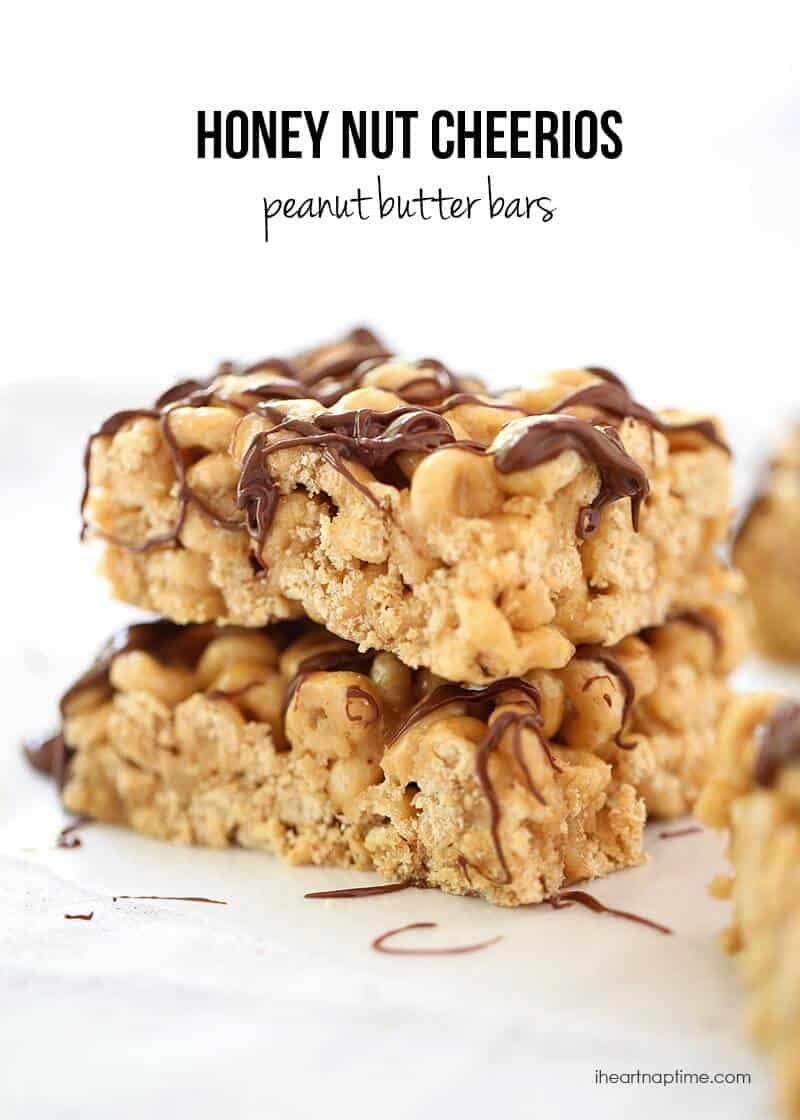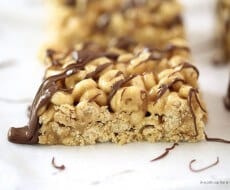 Honey nut cheerios peanut butter bars
Ingredients:
1 cup white sugar
1 cup light karo syrup
1 cup peanut butter
6 cups honey nut cheerios
1/2 cup chocolate chips (optional)
Directions:
Butter a 9×13 dish and set aside.
In a large pan melt sugar and karo syrup over medium heat until it barely comes to a boil. Remove from heat and stir in peanut butter. Add cheerios, 2 cups at a time and stir until fully coated.
Press cheerios into the 9×13 dish.
Optional: Melt 1/2 cup chocolate chips in the microwave for 1 minute and drizzle chocolate on top of the bars.
Store in an air-tight container for 3-5 days (if they last that long)!
All images and text ©
Half of my family likes it without chocolate, so we usually do half the pan just plain.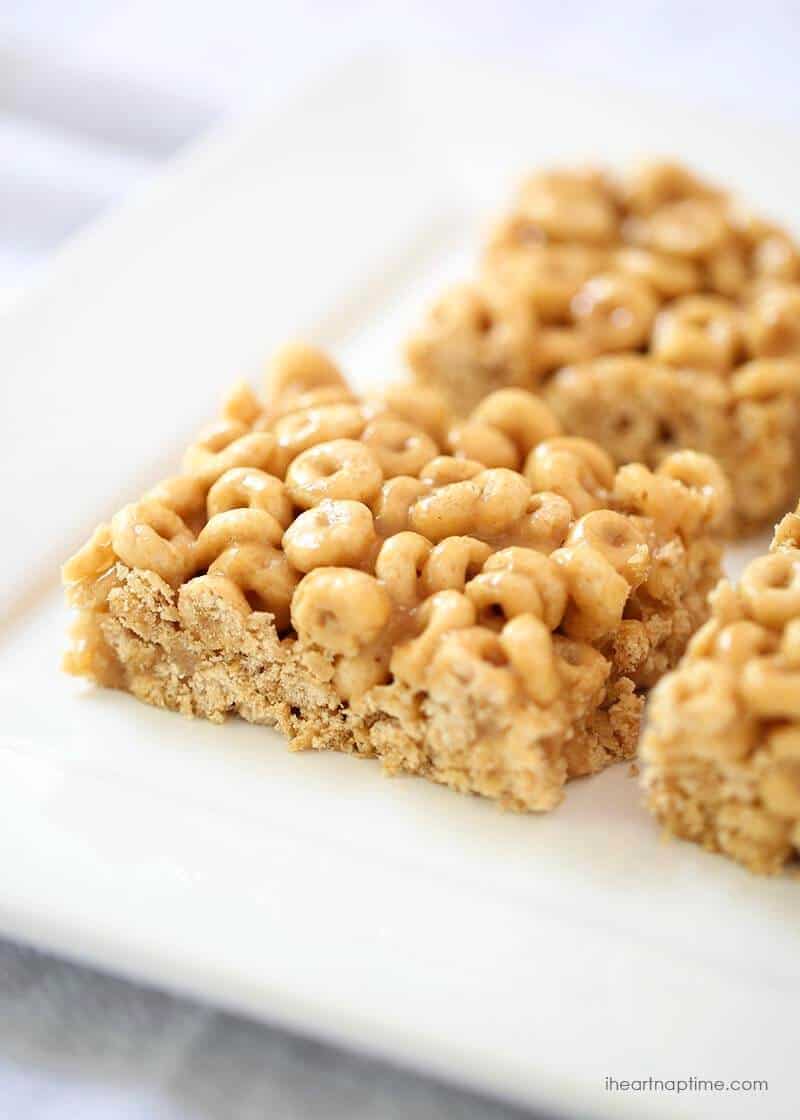 I always add chocolate to mine. Chocolate makes everything better. It just does. ;)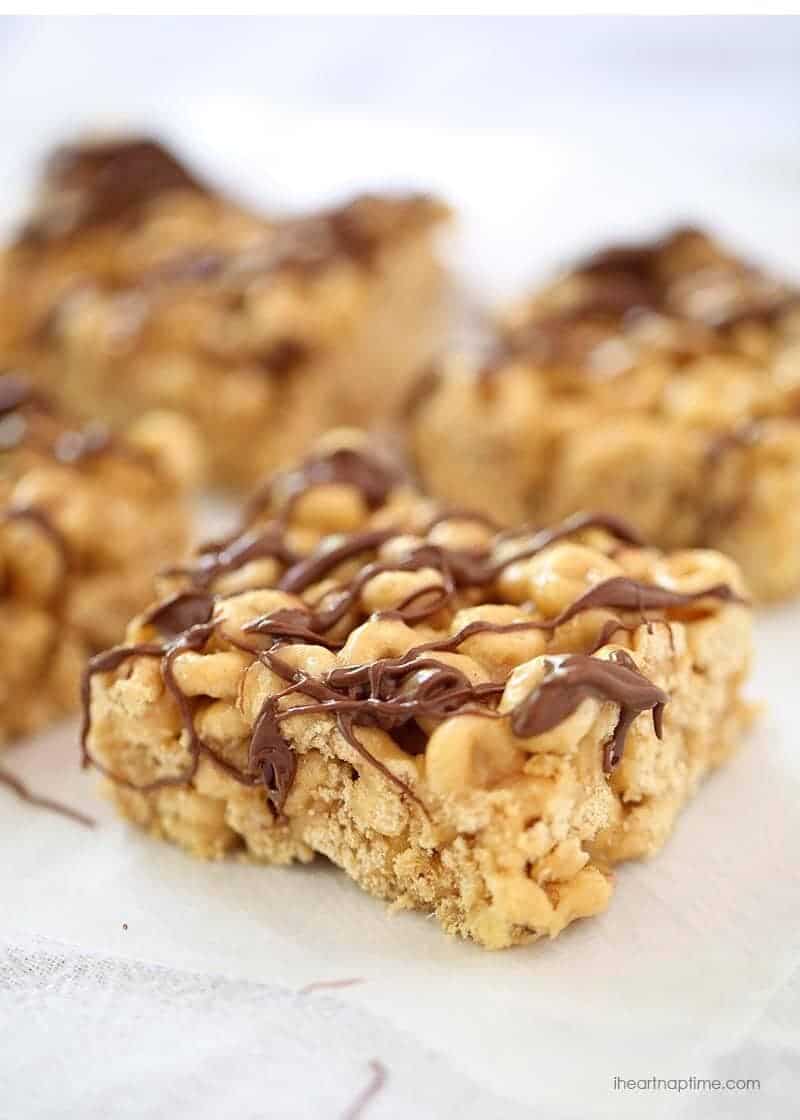 Enjoy! Let me know how you like them. :)
Looking for more no bake desserts? You'll love these too:
No bake reeses peanut butter bars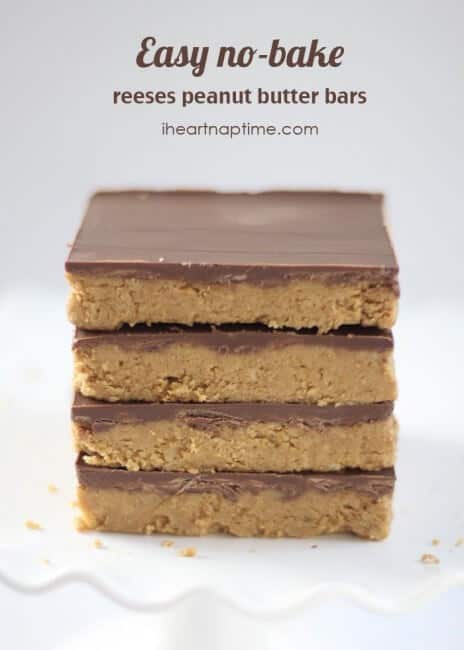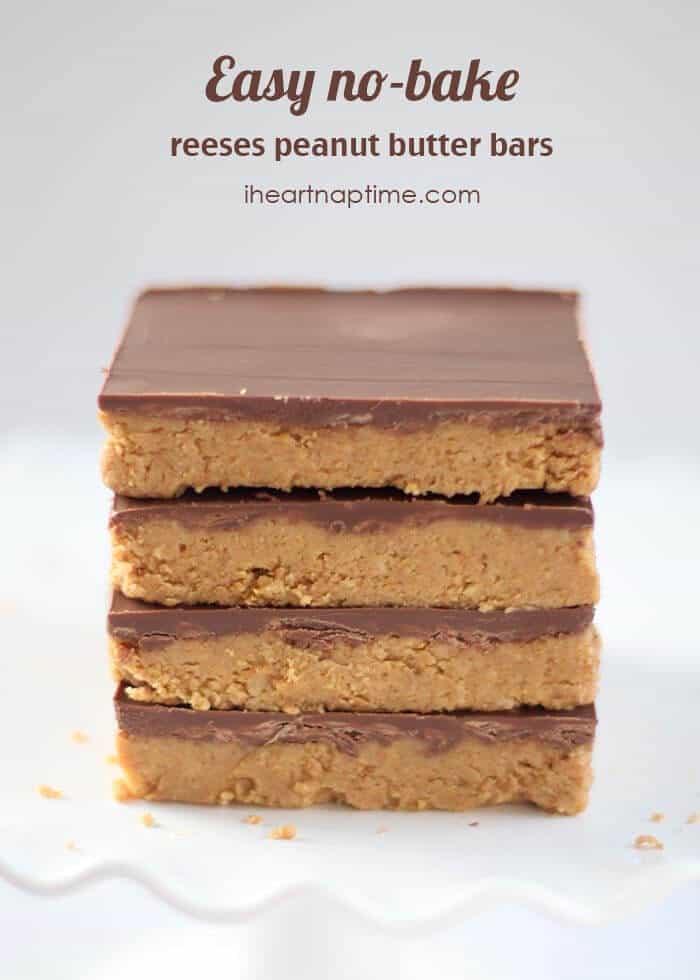 No bake raspberry lemonade cheesecake