This hot dog toppings bar is the perfect way to celebrate the 4th of July with friends and family. Includes free printable downloads to make your get-together even more festive!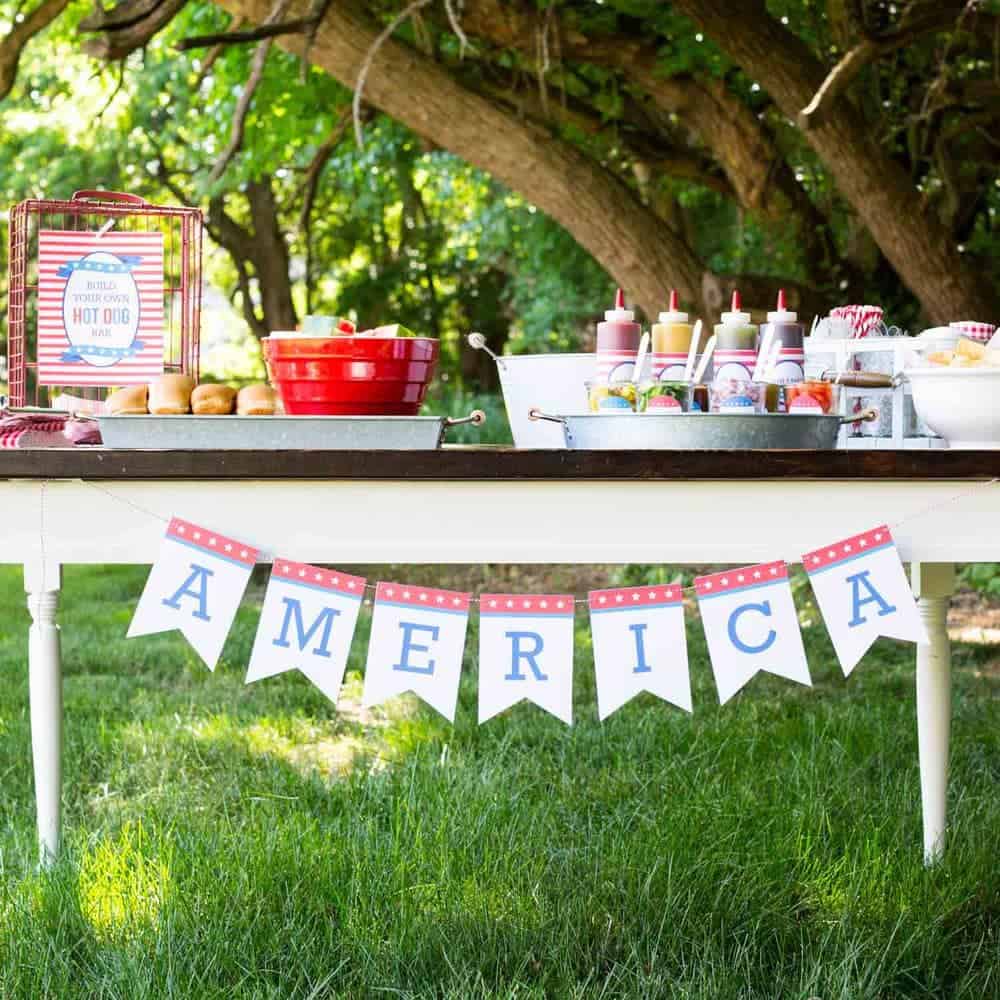 Build Your Own Hot Dog Bar
One of my favorite things to do when entertaining is to set out a big build-your-own food bar for the guests. Not only is it super easy to prepare, but everyone always loves being able to customize their own plate. This hot dog bar is one of my favorite ideas, as well as a taco or nacho bar. You can even do a fun banana split bar for dessert!
We had some of our friends from my husbands residency program over this past weekend and had such a great time. Being away from all of our family has been really hard the past 4 years, but our ortho friends have become like family and made residency so much easier. I don't know what I would do without them. All of our kids gets along great, too, which always makes for a great time.
I love hosting BBQ's and for this one I knew I wanted to do a hot dog toppings bar so everyone could customize their own hot dogs. If you're not in the mood to grill, you could even make boiled hot dogs. I thought I would make some fun 4th of July printables too since the holiday is coming up so soon! I've also got them available for you to download for free below. Yay!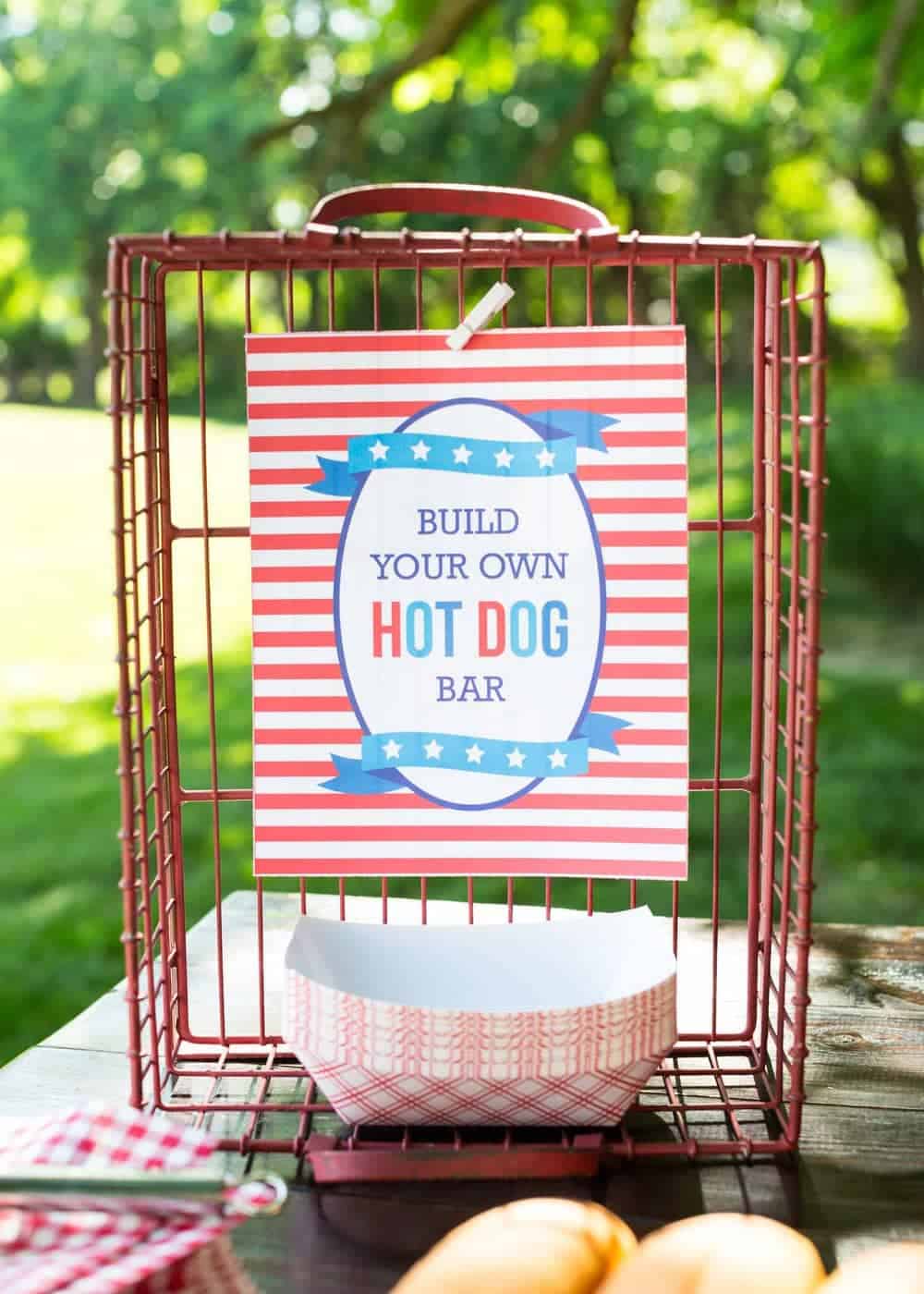 Hot Dog Bar Sign
I'm always looking for unique baskets and thought this 'Build your own hot dog' sign would look cute hanging inside. All I did was print it out (free download below) and hang it up with a white clothespin. Super easy and affordable decor.
Toppings and Condiments
Then for the toppings, I placed them inside of glass jars and attached the label to the front. I also added wooden spoons for serving. For the condiments, I placed them in 16-ounce bottles and attached the label to the back with tape.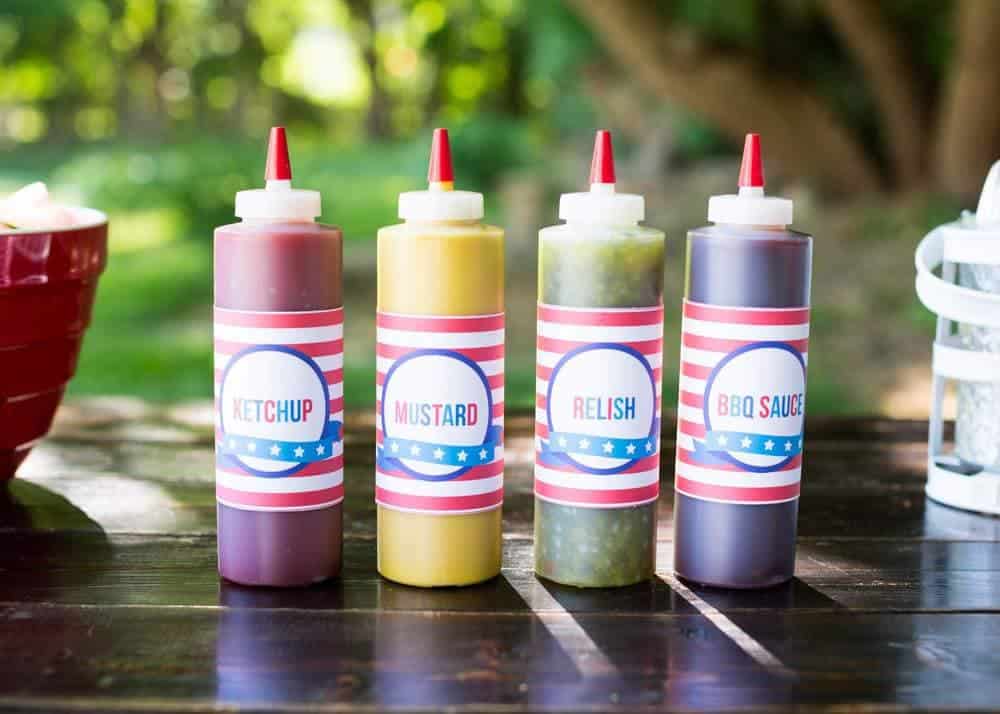 Best Hot Dog Toppings
My personal favorite is pineapple salsa, guacamole and BBQ sauce. You can't beat the sweet and savory combo.
Here are some topping ideas below:
Onions
Tomatoes
Jalapenos
Relish
Ketchup
Mustard
Free Hot Dog Toppings Bar Printable Download
These free hot dog toppings bar printables add such a fun touch to your get-together! The download includes the following:
"Build your own hot dog bar" printable sign
Topping labels for jars
Condiment labels for squeeze bottles
"America" banner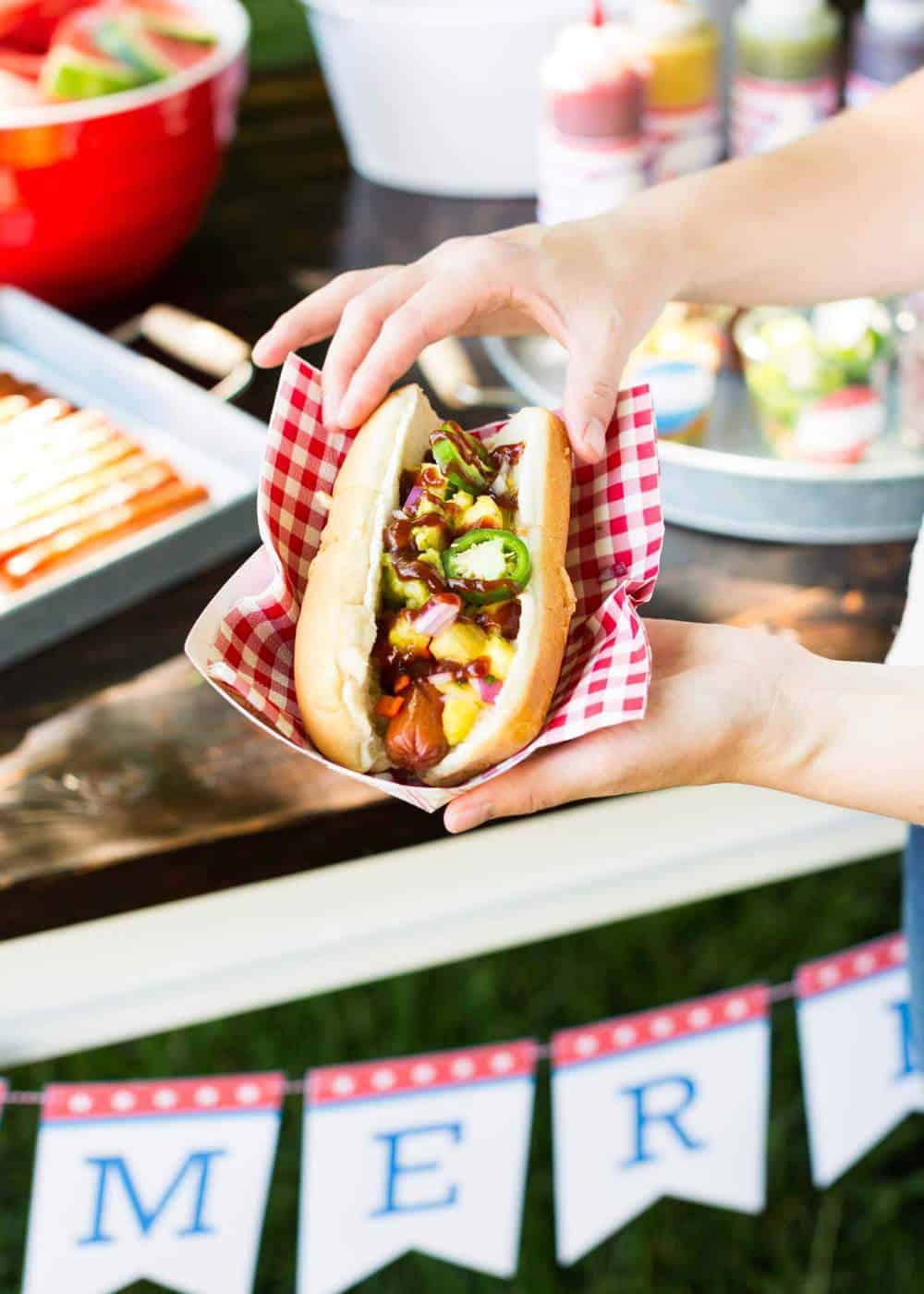 More 4th of July Favorites to Serve with your Hot Dog Bar