Homemade BBQ sauce recipe
Tonight we were craving homemade BBQ chicken pizzas (recipe coming tomorrow) and I ran out of BBQ sauce. What's a DIY girl to do? Make it herself!
Who knew homemade BBQ sauce was so easy to make? Plus it tastes AMAZING!! This recipe has lots of flavor! I kept adding more spices to get the right flavor and I think it turned out perfect. Not too spicy and a little sweet… just the way I like it.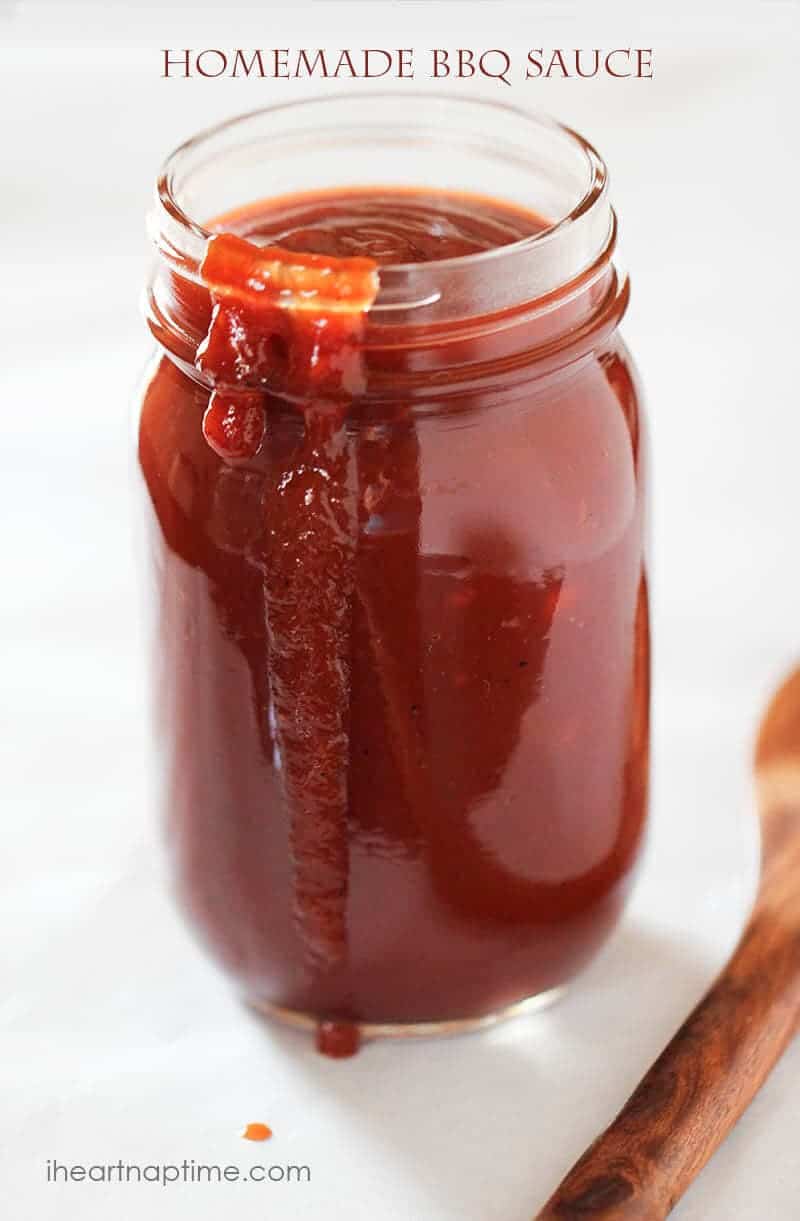 MY OTHER RECIPES
Homemade BBQ sauce recipe
Ingredients:
2 cups ketchup
1/2 cup tomato sauce
1/2 cup + 1 TB brown sugar
1 1/2 TB soy sauce
1 TB worcestershire sauce
2 TB seasoned rice vinegar
2 cloves of garlic minced (about 2 tsp)
1/2 tsp Kosher salt
1/4 tsp ground black pepper
1/8 tsp red pepper flakes (optional)
Directions:
1. Combine all ingredients in a medium sized pan. Bring to a boil then reduce the heat to low and simmer for 20 minutes. Remove from heat.
2. Use the sauce on BBQ chicken pizza, to brush on grilled chicken the last ten minutes of grilling or for other recipes where BBQ sauce is used.
Enjoy!
Enjoy!!
Looking for recipes with BBQ sauce? Check out these:
Join in! Leave a comment!
Comments