Jump to Recipe⌄
Lemon coconut energy balls
Lemon coconut energy balls -the perfect snack after a work out or when you need an afternoon "pick me up."
These energy balls are packed full of delicious flavor and are super healthy for you! I loved these when I was doing the whole 30, because they were about the sweetest thing I could have. Perfect for my sweet tooth! They almost taste like a lemon larabar, but better in my opinion. Everything just tastes better with coconut, don't you think?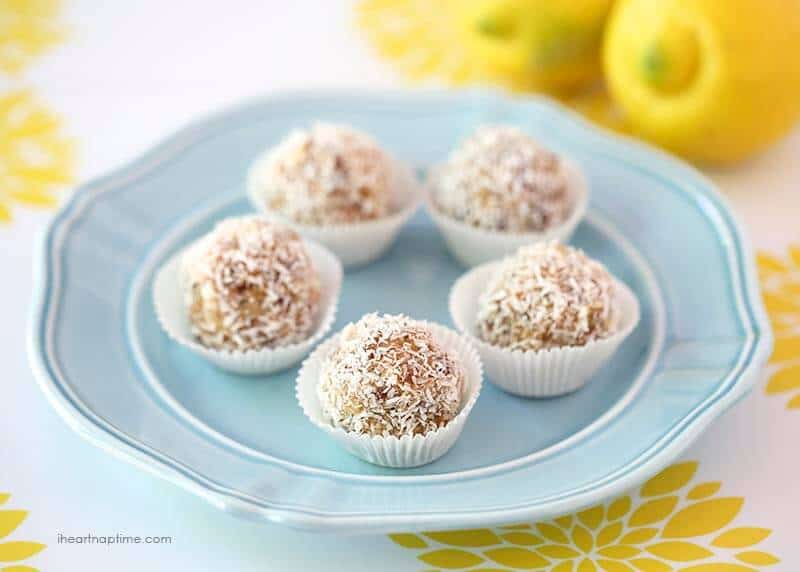 The lemon in these bliss balls gives the perfect punch! It gives that little boost of energy. These are also jam packed with protein to help keep you full longer. You can use different nuts and make different combinations, just keep dates as the base.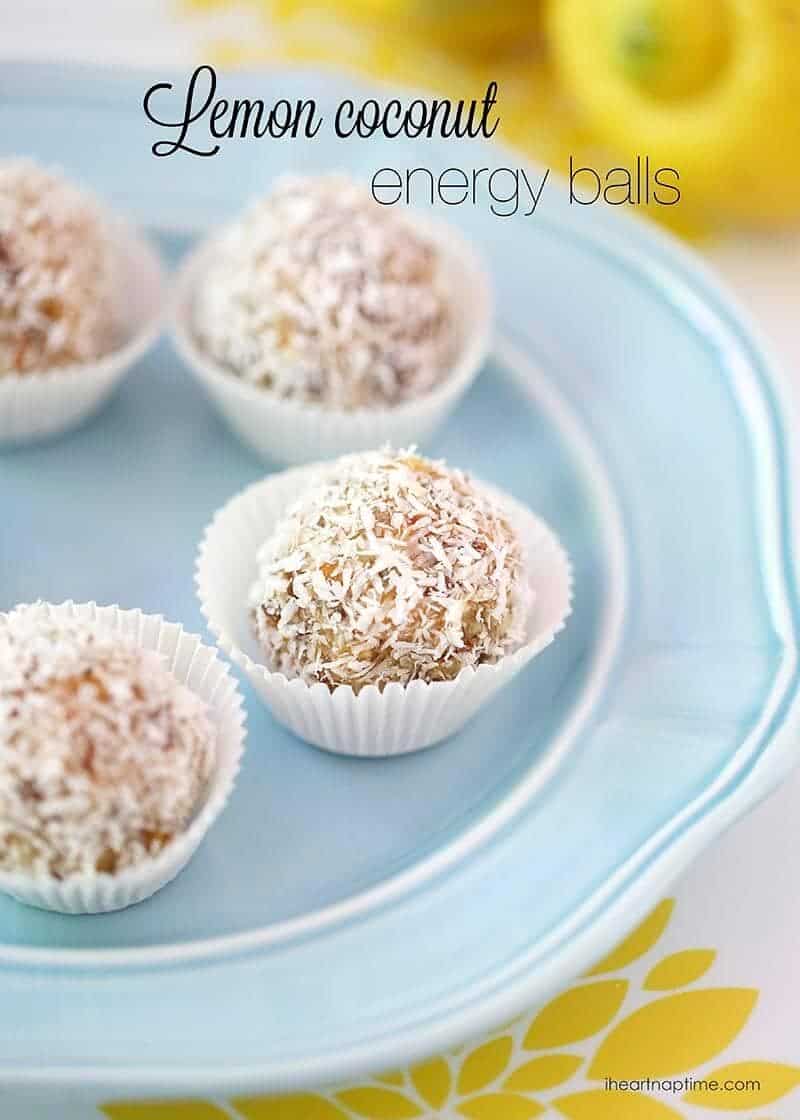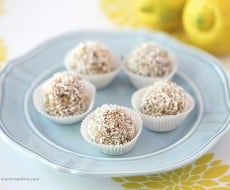 Lemon coconut energy balls
Ingredients:
1 cup pitted dates
2 lemons, juiced
1/4 cup raw almonds
1/4 macadamia nuts (cashews or walnuts work great too)
1/2 cup shredded coconut
1 TB chia seeds
Directions:
Line a 9×13 pan with wax paper and set aside.
In a food processor or high powered blender chop the nuts. Remove nuts and then add in 1/2 cup dates with 1 lemon (juiced) and pulse. Add the rest of the lemon and dates and pulse. Add in the chopped nuts, coconut and chia seeds and mix until all the ingredients are combined. Add a little bit more lemon juice or water if it becomes dry.
Roll into 1 inch balls (approximately 1 1/2 TB) and then roll into the coconut. Store in the fridge! These will stay good for about one week.
Enjoy!
All images and text ©
 Looking for more healthy recipes? You'll love these too: