This super simple sweet and tangy meatloaf sauce comes together in minutes with just 3 ingredients! It's the ultimate topping and the perfect finish to all your favorite meatloaf recipes!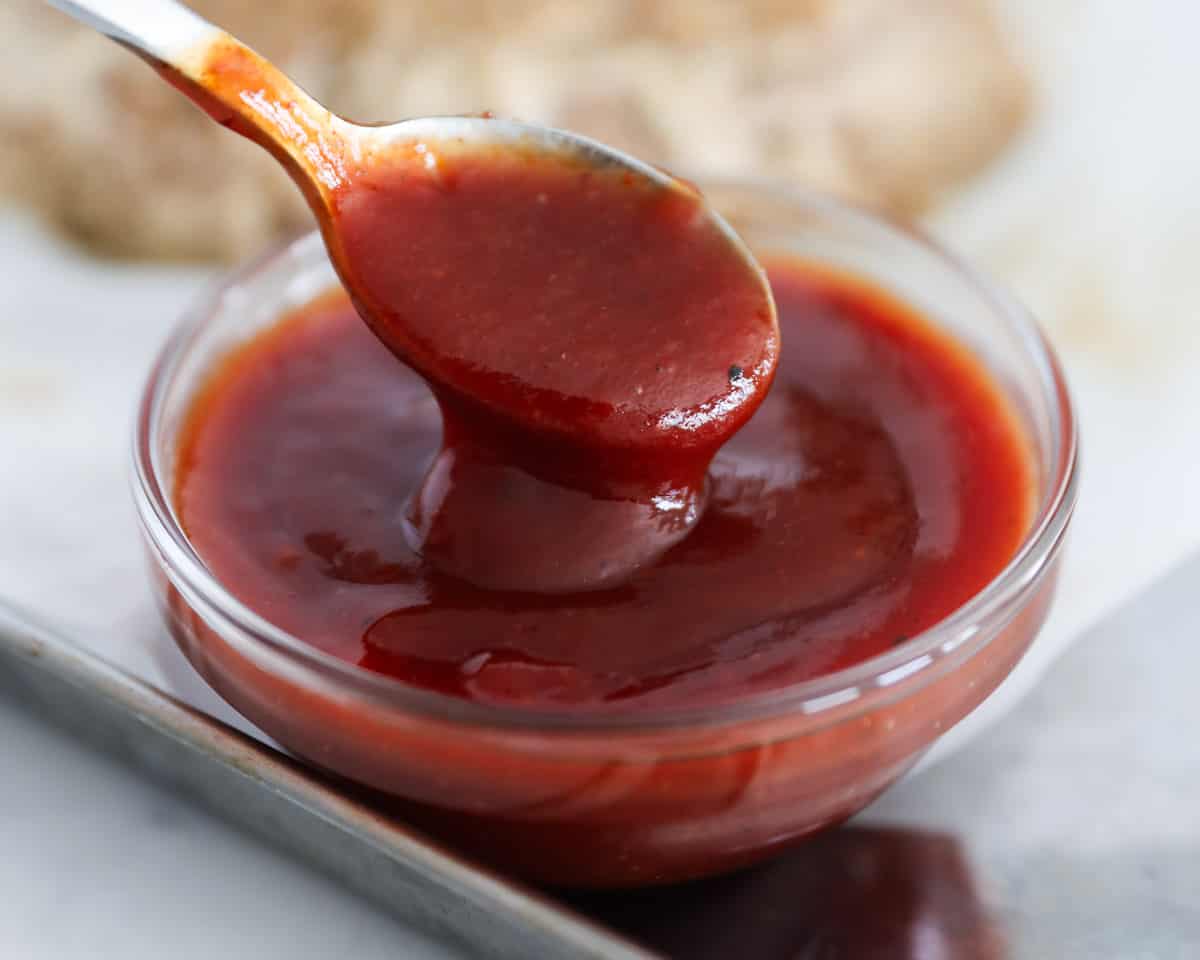 Best Meatloaf Glaze
For some people, meatloaf isn't complete without smothering it in meatloaf sauce and I tend to agree! It's a sweet and tangy way to top off any deliciously seasoned, juicy meatloaf recipe, especially when using leaner meat like in this scrumptious turkey meatloaf, which doesn't have as much of its own juices.
This quick and easy glaze is made with just 3 ingredients including BBQ sauce, ketchup, and brown sugar, and the option of adding a bit more tang, or spice to it.
It comes together in minutes and makes an amazing meatloaf topping sauce that'll make you want to lick the spoon! We just love it on this stuffed meatloaf, it's so good!
Ingredients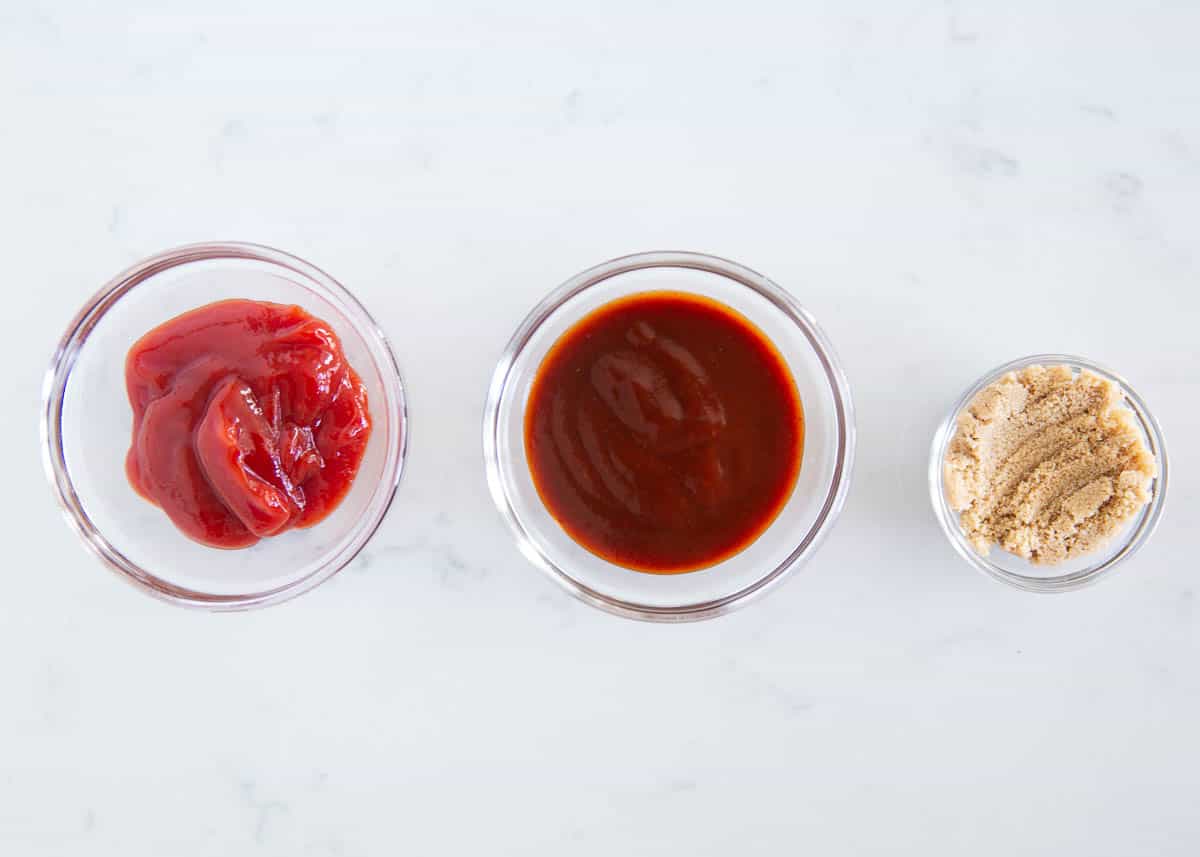 Ketchup: This is the base of the sauce and what is most traditionally used in ketchup.
BBQ sauce: I love to mix in BBQ sauce to add a boost of flavor.
Brown sugar: The sugar adds a little bit of sweetness and helps caramelize the sauce on top.
Addition: Some ways to mix up the sauce is to add a pinch of red pepper flakes for some spice or a teaspoon of mustard for a boost of flavor.
How to Make Meatloaf Sauce
Combine all the ingredients listed and do a little taste test. Add salt and pepper, if desired, or think about whether you need a bit more tang or a bit of heat. Once you've got the perfect combination of ingredients, it's ready to go!
Pour the meatloaf glaze over your meatloaf, and spread it evenly. Save a little extra for serving.
Make more of this sauce than you need and keep a jar of it in the fridge and use it as a glaze for this easy BBQ chicken recipe for dinner or as a dip for these appetizer baked chicken meatballs.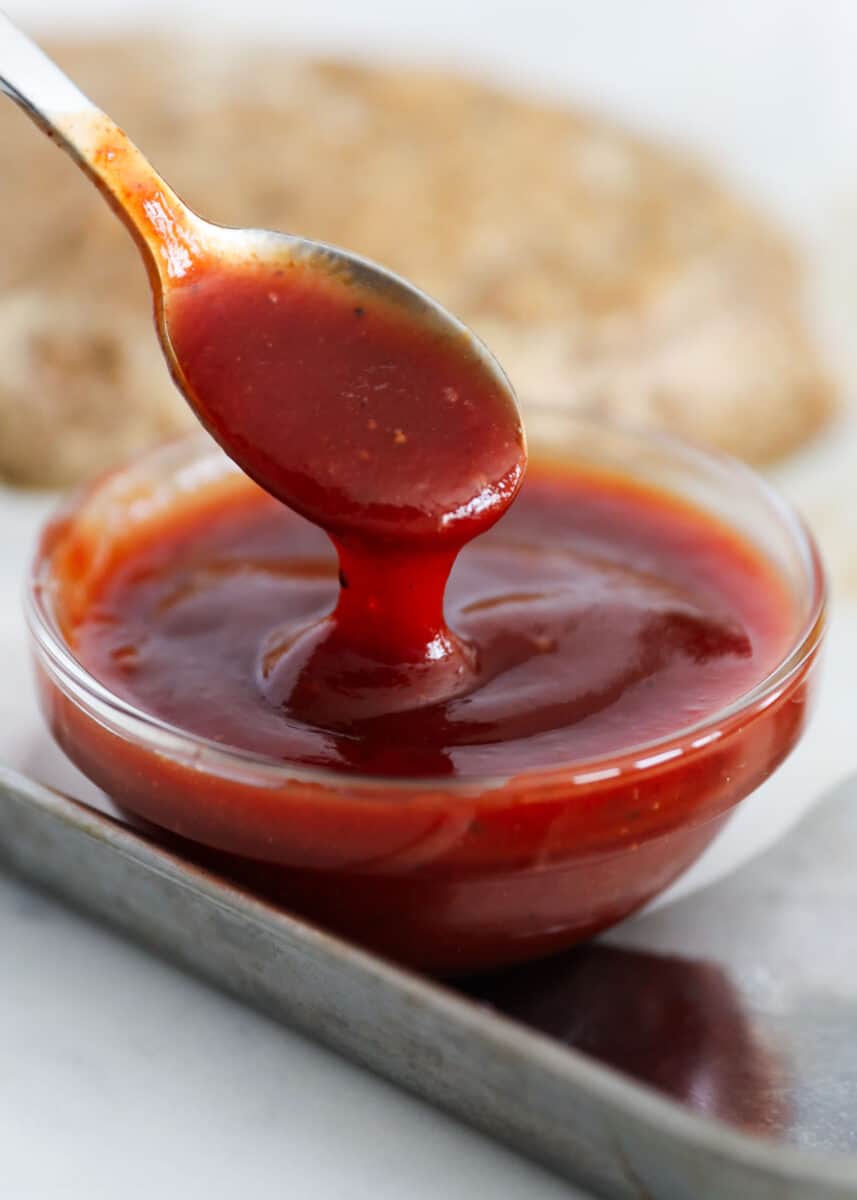 Tips to Jazz it Up!
A good old fashioned red sauce for meatloaf is sometimes perfect just the way it is. On some days, it's nice to switch things up!
Add a pinch of red pepper flakes or a dash of sriracha to the sauce for heat.
Some Dijon mustard would be nice for a tangy, sharp flavor. Or use vinegar!
Homemade BBQ sauce is my favorite way to make this glaze even better, but use your favorite store bought if you have some on hand.
Garlic powder and onion powder are great flavor enhancers.
Storing Leftover Sauce
Keep any extra sauce you have made sealed in an airtight jar or container and store in the fridge for up to 5 days. Take it out when you need it and use it as a condiment, a sauce, a dip, or a glaze!
Recipe FAQs
What is the sauce on meatloaf made of?
This glaze is made of both ketchup and BBQ sauce with a touch of brown sugar. I find it is the best combination!
What can I put on top of meatloaf instead of ketchup?
This glaze would be my answer! If you are trying to substitute the ketchup in this sauce, try tomato paste instead of ketchup.
Do I add the sauce before I put meatloaf in the oven to bake?
I prefer to add the sauce before I bake my meatloaf. This provides the best flavor and keeps your meatloaf moist. You can always add some extra glaze during the final minutes of cooking for more flavor if you wish.
What to serve with glazed meatloaf?
There are so many great side dishes to serve with meatloaf that has been glazed with this sauce! Depending on the season, choose from a variety of roasted vegetables, potatoes, rice or noodles.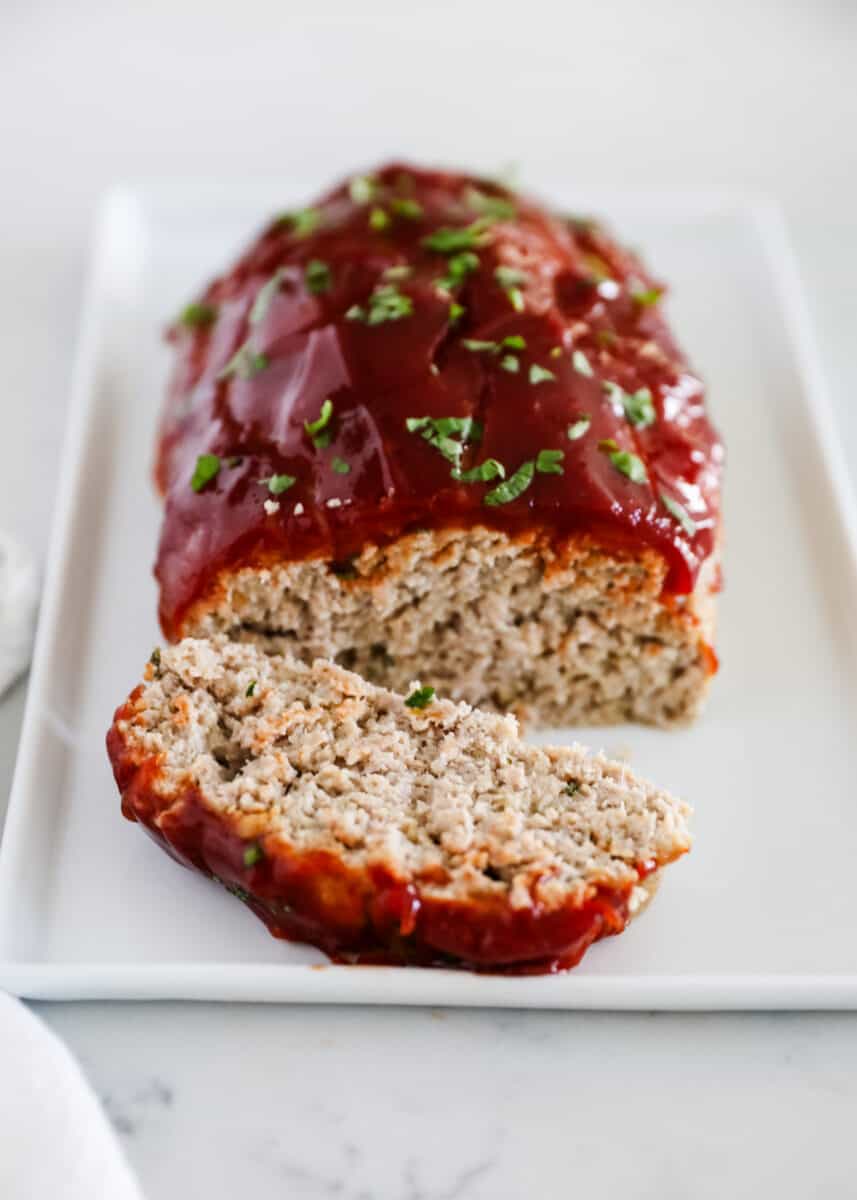 More Recipes to Serve with Meatloaf
HUNGRY FOR MORE? Subscribe to my newsletter and follow on Facebook, Pinterest and Instagram for all the newest recipes!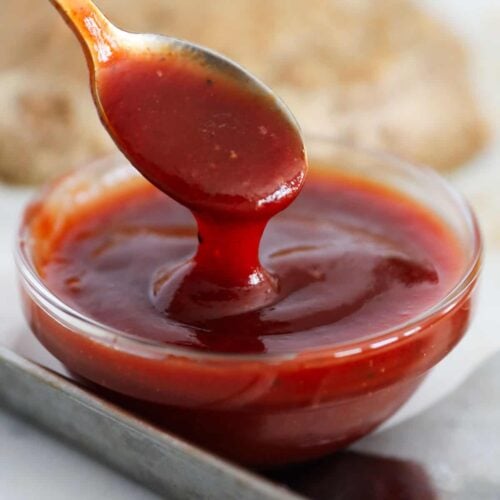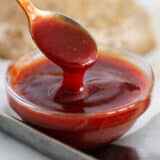 Meatloaf Sauce
This super simple sweet and tangy meatloaf sauce comes together in minutes with just 3 ingredients! It's the ultimate topping and the perfect finish to all your favorite meatloaf recipes!
Ingredients
⅓ cup ketchup
⅓ cup BBQ sauce
2-3 Tablespoons light brown sugar
Optional
1 teaspoon dijon mustard
salt & pepper
Instructions
In a small bowl, mix together the ketchup, BBQ sauce and brown sugar. Ad mustard if desired. Salt and pepper to taste.

Then pour over top of the meatloaf. Add pepper on top if desired. Bake according to directions.
---
Notes
If you prefer a little heat, add in a pinch of red pepper flakes or a few dashes of chili sauce or sriracha to the meatloaf sauce.
Nutrition
Calories: 44kcal | Carbohydrates: 10g | Protein: 1g | Fat: 1g | Saturated Fat: 1g | Polyunsaturated Fat: 1g | Monounsaturated Fat: 1g | Sodium: 221mg | Potassium: 64mg | Fiber: 1g | Sugar: 9g | Vitamin A: 78IU | Vitamin C: 1mg | Calcium: 8mg | Iron: 1mg
Nutrition provided is an estimate. It will vary based on specific ingredients used.
Did you make this recipe? Don't forget to give it a star rating below!