Jump to Recipe⌄
Mexican chicken soup – whole 30 recipe
Mexican chicken soup -healthy, delicious and Paleo, gluten-free and whole 30 friendly!
This recipe is super easy to make and tastes amazing. My whole family loved this Mexican chicken soup. It's a great way to sneak in some extra veggies. Plus I love any excuse to use my crock pot. ;)
This soup is very filling and tastes great on a rainy day! I've been doing the whole 30 challenge and this is by far one of my favorite recipes I've made! I will definitely be making it again!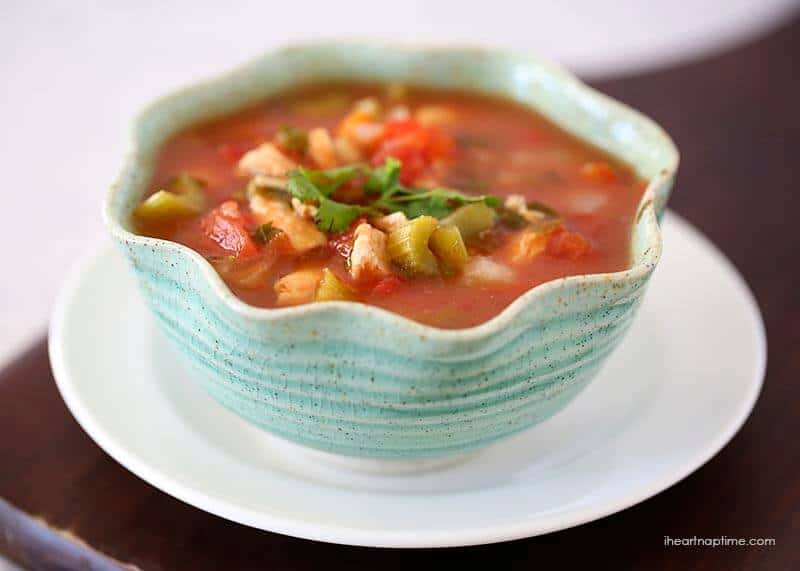 Mexican chicken soup – whole 30 recipe
Ingredients:
1 lb boneless skinless chicken (2-3 large breasts)
1 32 oz container chicken broth
2 (14.5 oz) cans diced tomatoes
1 1/2 cup chopped carrots
1 1/2 cup chopped celery
1 cup chopped onion
1 cup chopped red bell pepper
1 cup chopped cilantro
1 1/2 cup water
1/4 cup tomato paste
2 tsp minced garlic
1 tsp kosher salt
1 tsp cumin
1/2 tsp chili powder
1/2 lime juiced
Directions:
Combine all ingredients in a crock pot and cook on high for 3-4 hours or low for 6-8. Cook until the chicken shreds easily and the vegetables are tender. Shred chicken and serve immediately.
Note: Sometimes I'll top with fresh cilantro, avocado and olives. This recipe makes a great freezer meal. Just place the leftovers in a Ziplock bag and place in the freezer. Thaw and warm before eating.
All images and text ©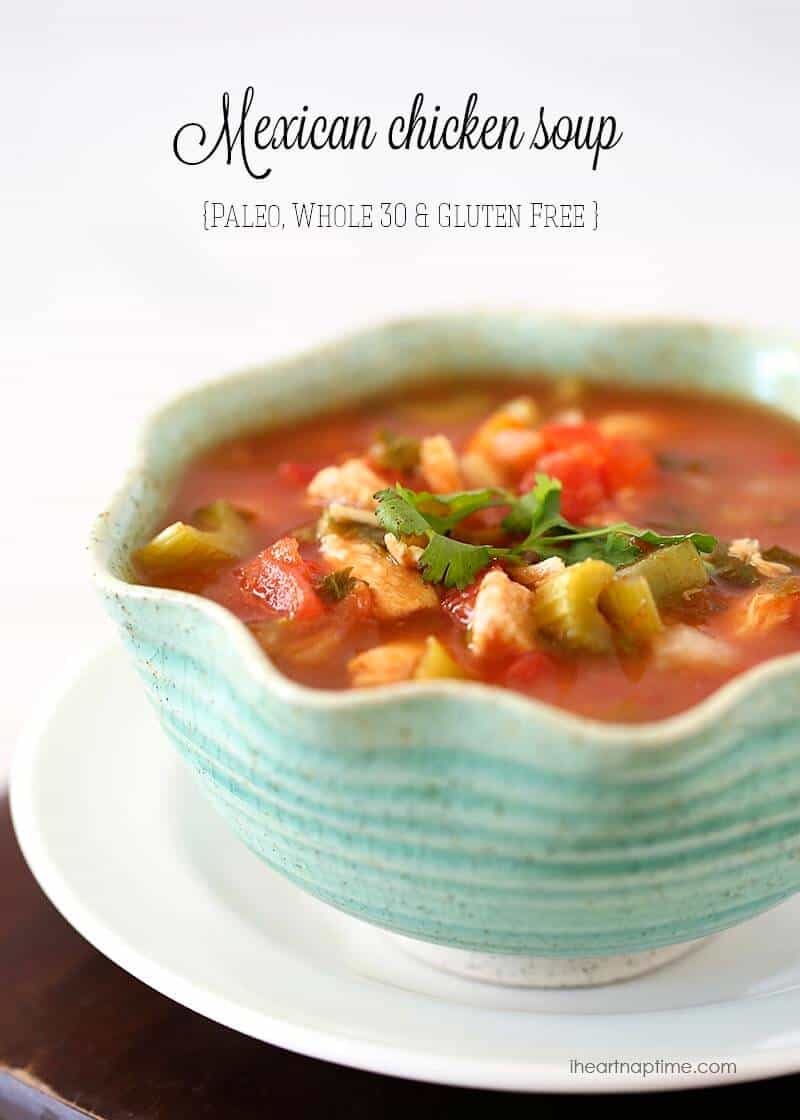 Enjoy!! :)
Looking for more soup recipes? You'll love these too: