Jump to Recipe⌄
Slow cooker chicken enchilada soup
Slow cooker chicken enchilada soup. Creamy, warm and delicious! This recipe has become my new favorite soup! Yes, it even beats my famous taco soup recipe. Seriously, it is that good!
My taco soup is actually what inspired this recipe. The best part about this soup is that it is super easy to make! Put all of the ingredients in the crock pot and let it simmer all day long. You may be tempted to sneak some bites, because your house will smell amazing! The UPS man stopped by when it was cooking and said "that smells SO good!" I told him it wasn't quite done, or I'd send hime with a bowl! ;)
This chicken enchilada soup is perfect for a cold winter day. Top it with fresh tortillas or tortilla strips, sour cream and cheese. Mix it all together and enjoy my new favorite soup!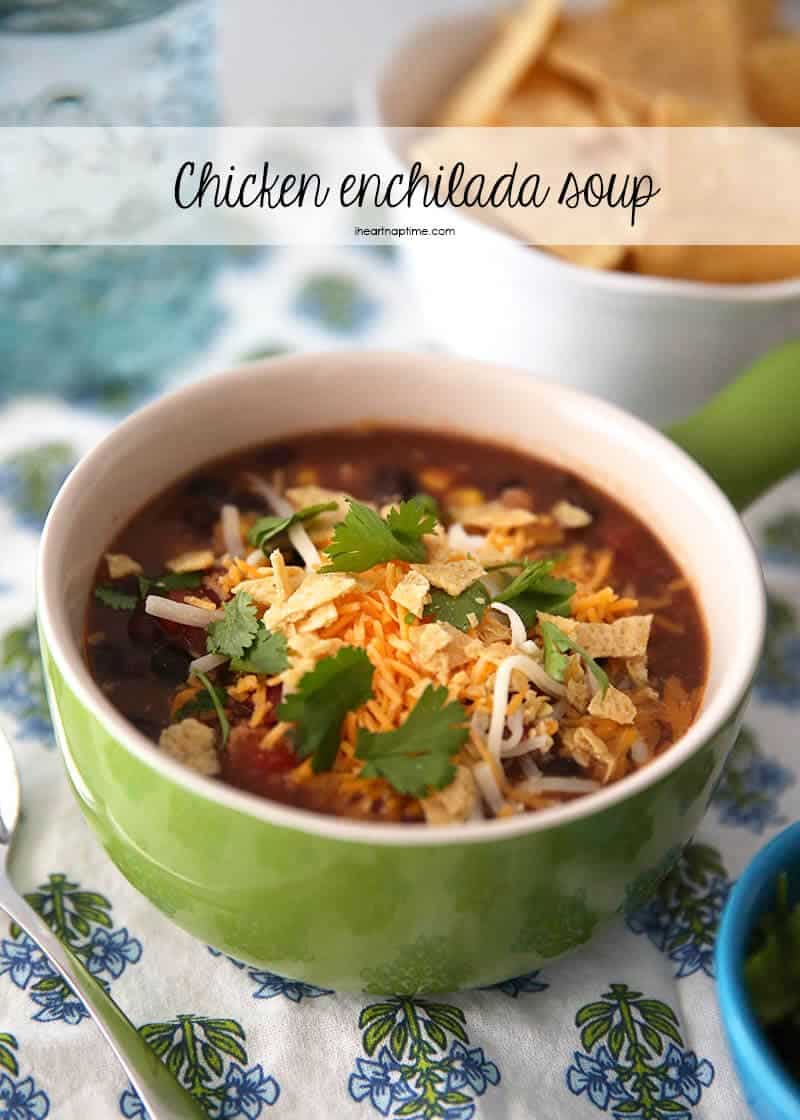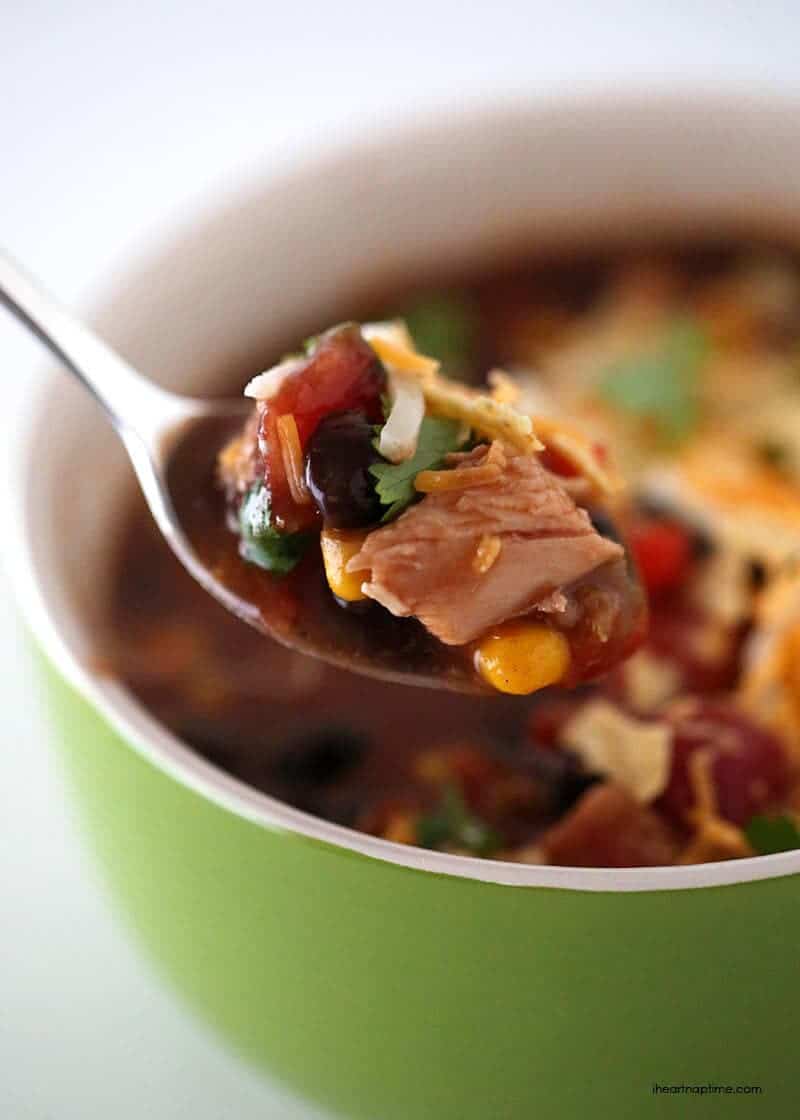 Crock pot chicken enchilada soup
Ingredients:
4 large chicken breasts
2 (15 oz )can black beans, rinsed and drained
1 (14.5 oz) can diced tomatoes
1 (10 oz) can rotel tomatoes and green chiles (mild)
1 (15 oz) can corn, drained
½ cup chopped onion
½ cup chopped red bell pepper
1 7oz can El Pato tomato sauce –Mexican hot style (red enchilada sauce will work too)
1 (14 oz) can chicken broth
1 (10.75) oz can condensed cream of chicken soup
½ tsp cumin
½ tsp garlic powder
S&P to taste
Directions:
In a medium sized bowl whisk together the El Pato sauce, chicken broth, condensed cream of chicken soup, cumin and garlic powder. Set aside.
Place chicken in a 5 qt crockpot and then pour sauce over the chicken. Next add the tomatoes, black beans, corn, onion, and bell peppers to the crock pot.
Cover and cook on high for 3-4 hours or low for 6 to 8 hours.
Remove chicken and shred or cut into bite sized pieces. Place the chicken back in the soup and cook on low for 30 minutes.
Just before serving add fresh corn tortillas (cut into strips) or crushed tortilla chips. You can also add cheese, sour cream and cilantro.
All images and text ©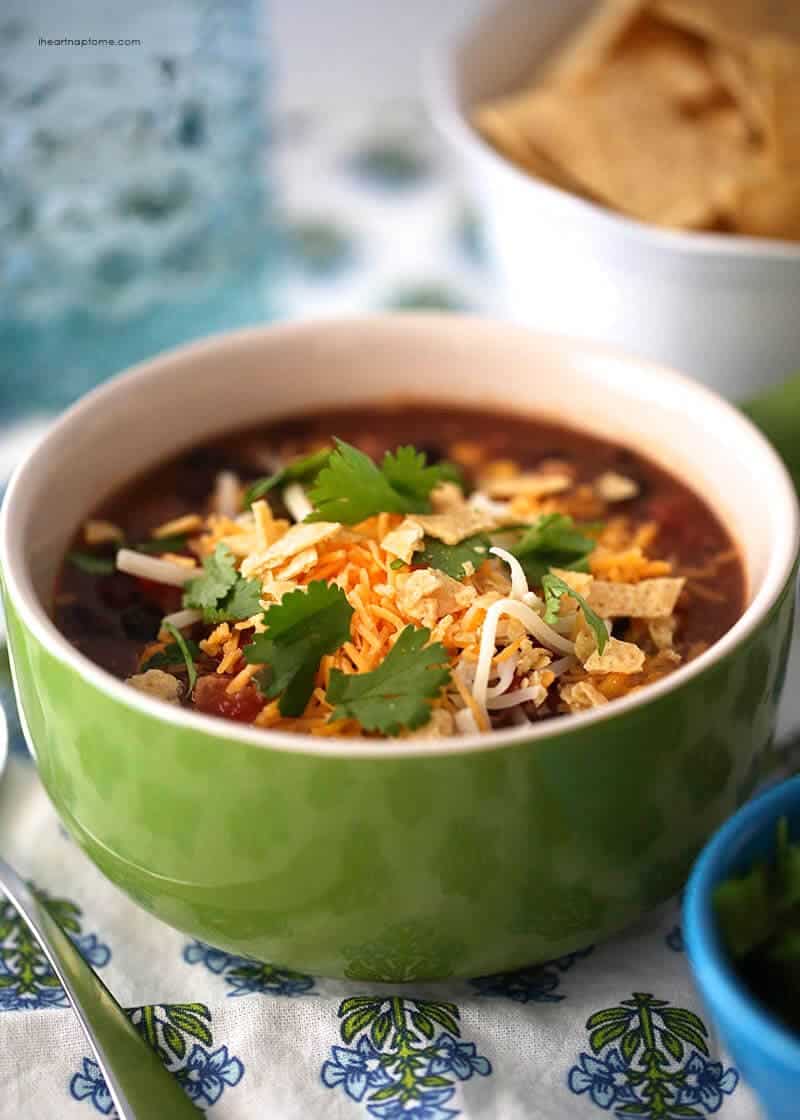 Seriously, save this recipe! It's a keeper!
Looking for more soup recipes? You'll love these too: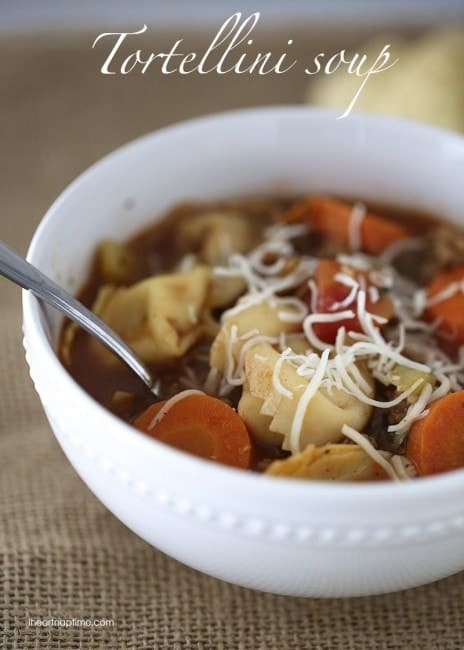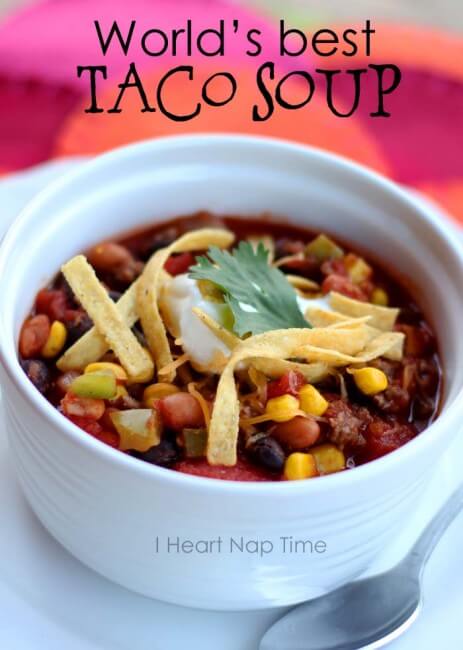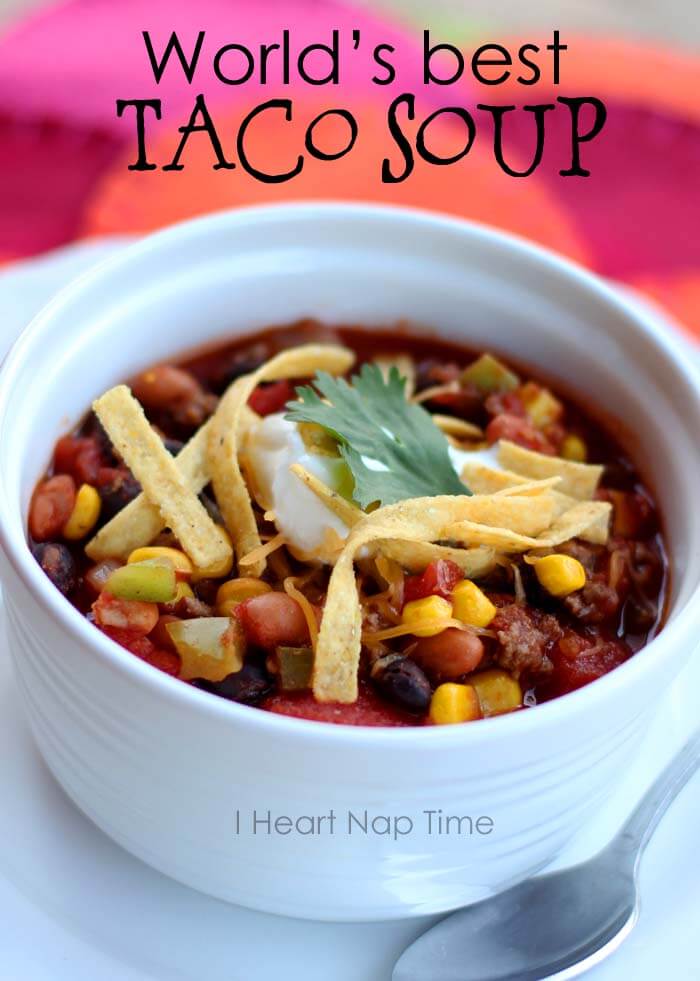 20 delicious warm soup recipes