Jump to Recipe⌄
Reeses peanut butter blondies
Reeses peanut butter blondies topped with M&M's and stuffed with chocolate goodness! These are a fun twist on the traditional blondies and the perfect Easter dessert!
If you are a peanut butter fan, you will love these! They are so soft in the middle and a little crispy around the edges. You'll need a large glass of milk with these tasty bars! They are rich and chewy! Perfection!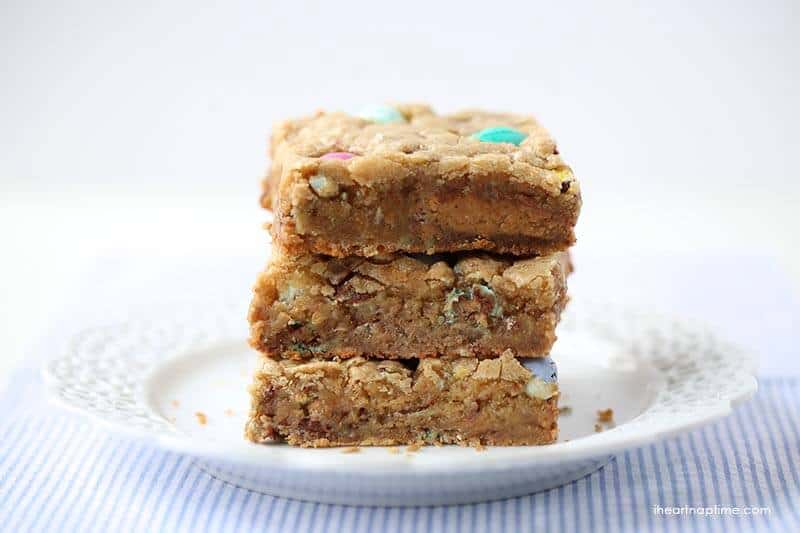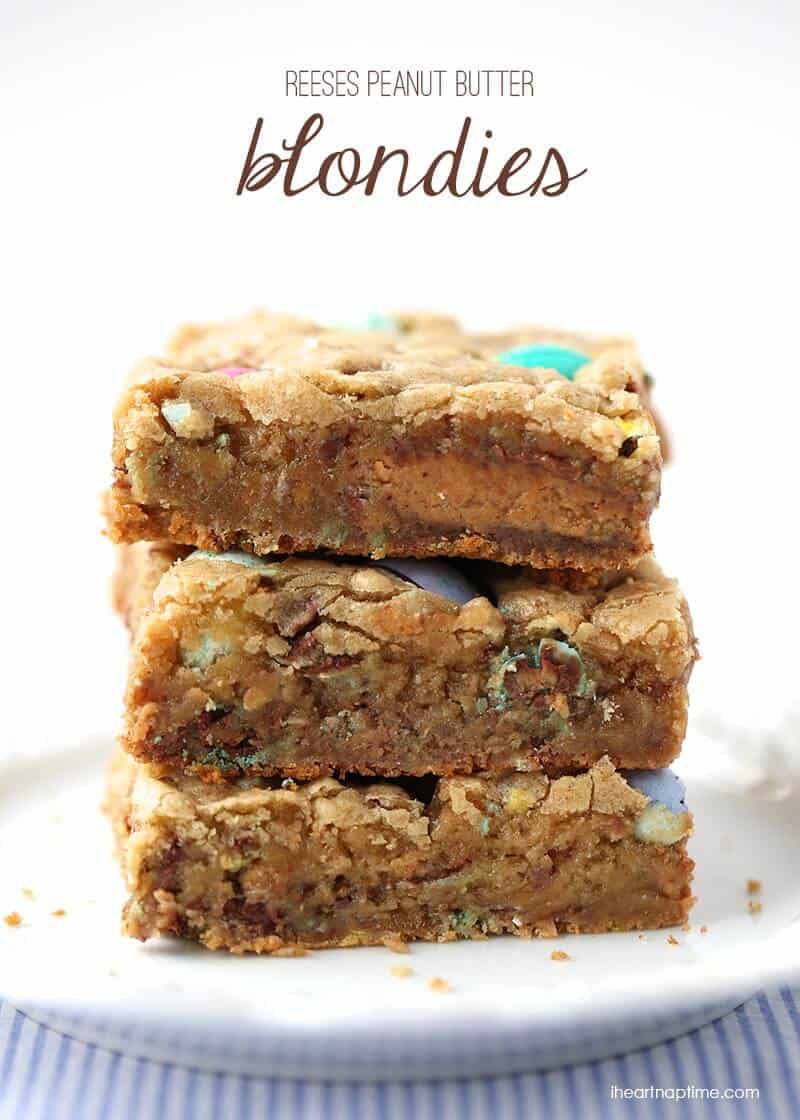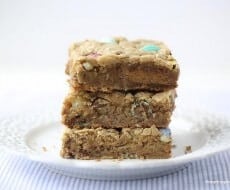 Reeses peanut butter blondies for Easter
Ingredients:
2 cups brown sugar
2/3 cup butter (softened)
3 eggs (whisked)
1 tsp vanilla
2 1/2 cup flour, divided
2 tsp baking powder
1/2 tsp salt
3/4 cup peanut butter M&M's (chopped)
1/2 cup chocolate chips
4-5 Reeses peanut butter eggs
Directions:
Pre-heat oven to 325 degrees. Cream butter and sugar in a large bowl. Add in eggs and vanilla and stir until combined. In a separate bowl, whisk the baking powder and salt with 1 cup of flour. Pour into the butter mixture and stir in the rest of the flour. Fold in chocolate chips and M&M's.
Grease a 13×9 pan and lightly dust with flour or line with foil. Press 1/2 the dough into the pan with flour on your hands. Cut the reeses into small pieces and lay them on top of the dough. Place the remaining cookie dough on top of the reeses. You can add extra M&M's on top if you'd like. Bake for 30-40 minutes or until lightly browned. Oven temps will vary. Test with a tooth pick. The dough should be soft in the center.
Allow bars to cool and then enjoy with a cold glass of milk!
All images and text ©

Make sure to not over cook these. They will harden up some once they cool. You want them to be soft in the middle with a little crisp on the outside. MMM…so good!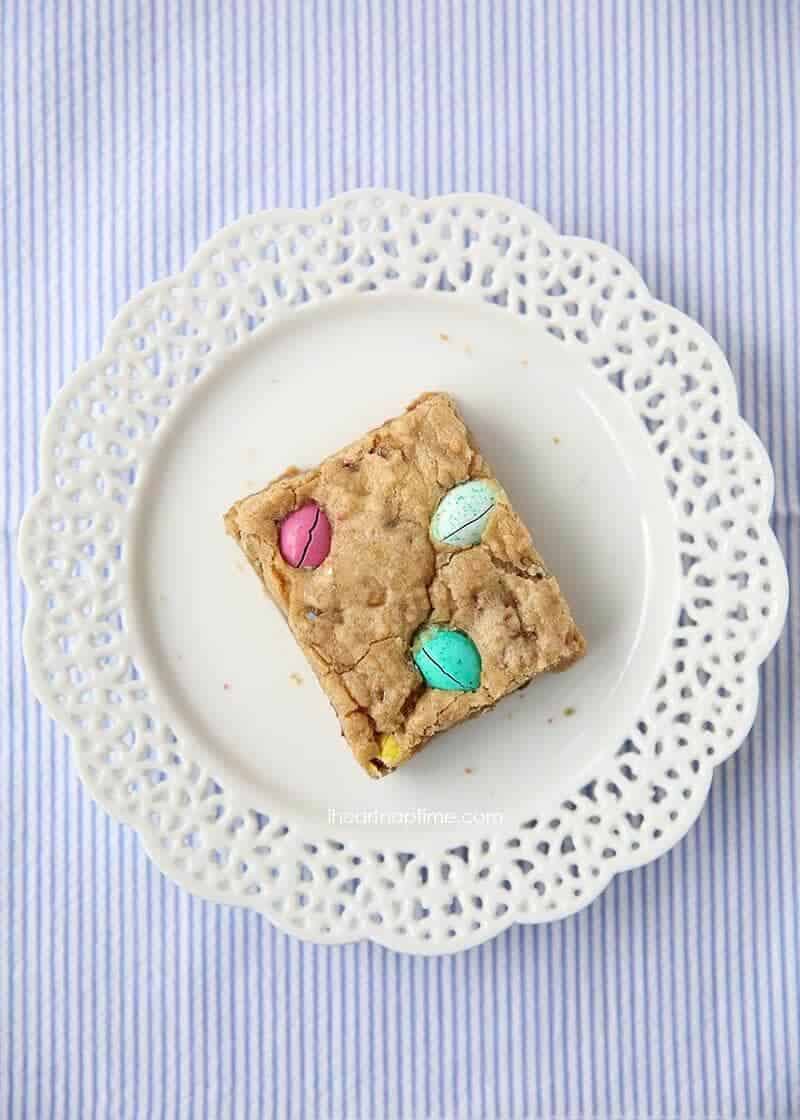 Enjoy!
Happy baking! XO -Jamielyn
Looking for more Easter desserts? You'll love these too: