Jump to Recipe⌄
Saltine cracker toffee {gramma's recipe}
Saltine cracker toffee recipe -seriously addicting and only takes 15 minutes to make!
With Mother's Day coming up I thought I would share one of my gramma's favorite recipes: Saltine cracker toffee. My Gramma is such a wonderful Mother and Grandmother and I strive to be like her daily.
There are three things you can always find at gramma's house. 1.Tang 2. Homemade caramels and 3. Saltine cracker toffee. Okay I lied… you can usually find ice cream, chocolate covered raisins and lots of other yummy treats too. My grampa has a sweet tooth and I think I inherited it. ;) I was lucky enough to get some of this saltine cracker toffee on my visit this past weekend. It's such a super easy and yummy recipe! Give it a try. It will soon be one of your favorites too!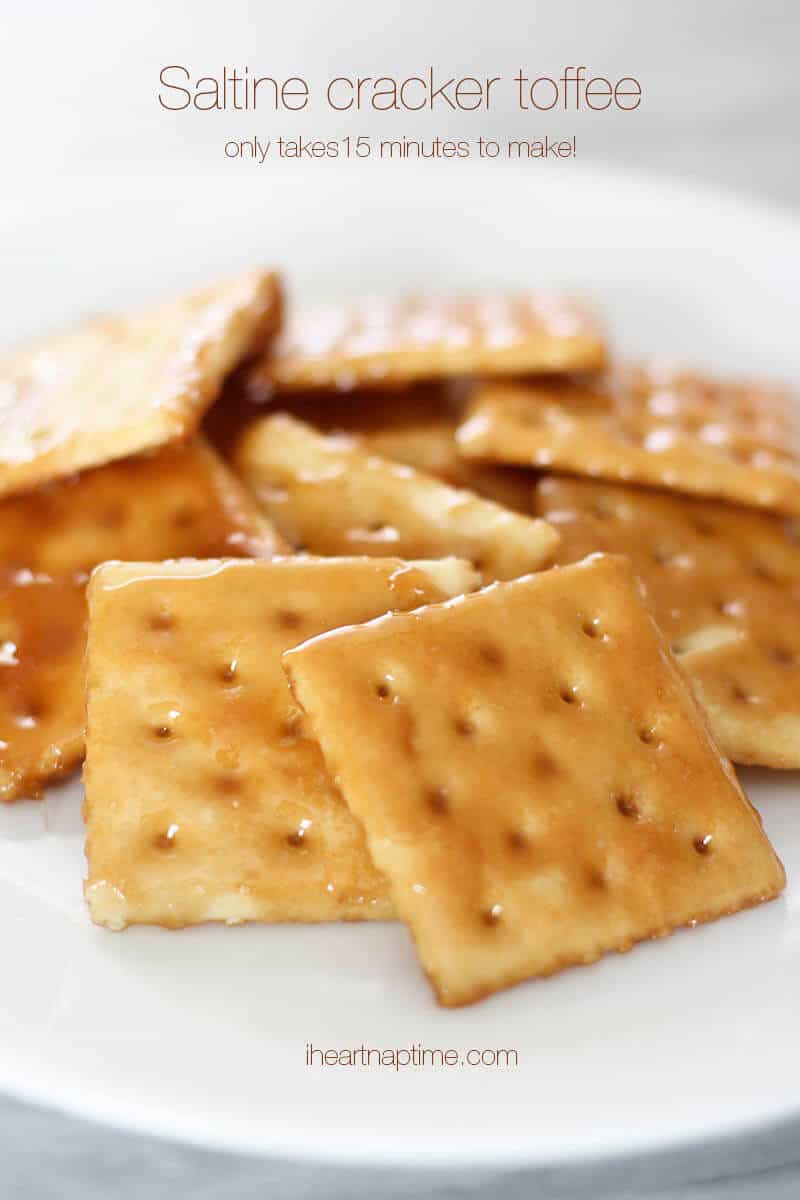 I always love watching my gramma and grampa bake together. They are so sweet!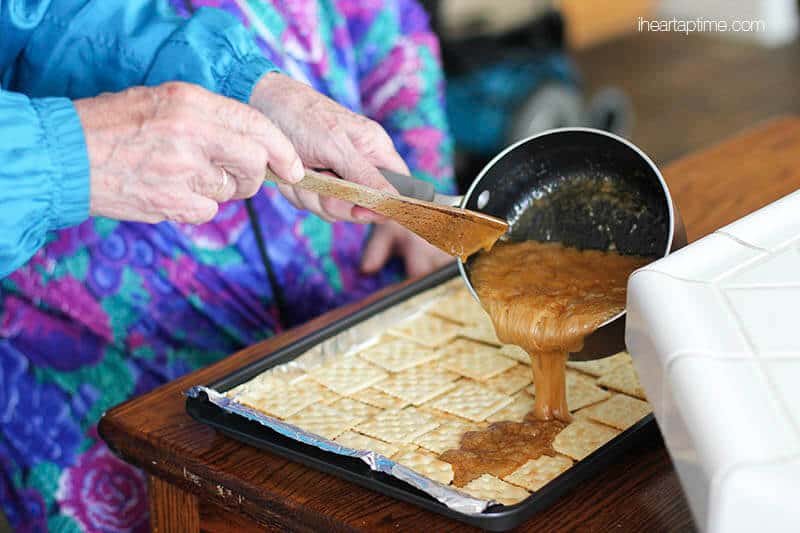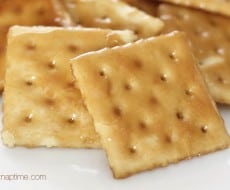 Saltine cracker toffee
Ingredients:
50 saltine crackers (approx.)
2 sticks butter, cubed
1 cup soft light brown sugar, packed
Directions:
1. Pre-heat oven to 325.
2. Line 9×13 jelly roll pan with aluminum foil. Spray foil with cooking spray and then line pan with saltine crackers.
3. Place butter in a medium sized pot over low medium/low heat. Stir until butter is slightly melted then add sugar. Once butter is melted, bring to a boil over medium heat for 2-3 minutes, or until it thickens. Stir constantly. You want the butter and sugar to be combined and a caramel color.
4. After 3 minutes, remove pan from heat and pour evenly over saltine crackers. Spread mixture with a knife… however it doesn't have to be perfect.
5. Place pan in oven and bake for 6-8 minutes or until lightly golden brown. Do not over bake. The mixture will spread evenly over the crackers as it bakes.
6. Remove pan from oven and then take foil off of the pan. Allow the toffee to cool and then break pieces off of foil.
You can also place 1/2 cup chocolate chips on top right when it comes out of the oven. Allow the chocolate to melt and then spread it out with a spatula, then freeze for 20 minutes. Sometimes I add slivered almonds as well.
All images and text ©

  I can't wait to share more of her recipes with you. Here's another version I made by adding the chocolate and m&m's on top. :)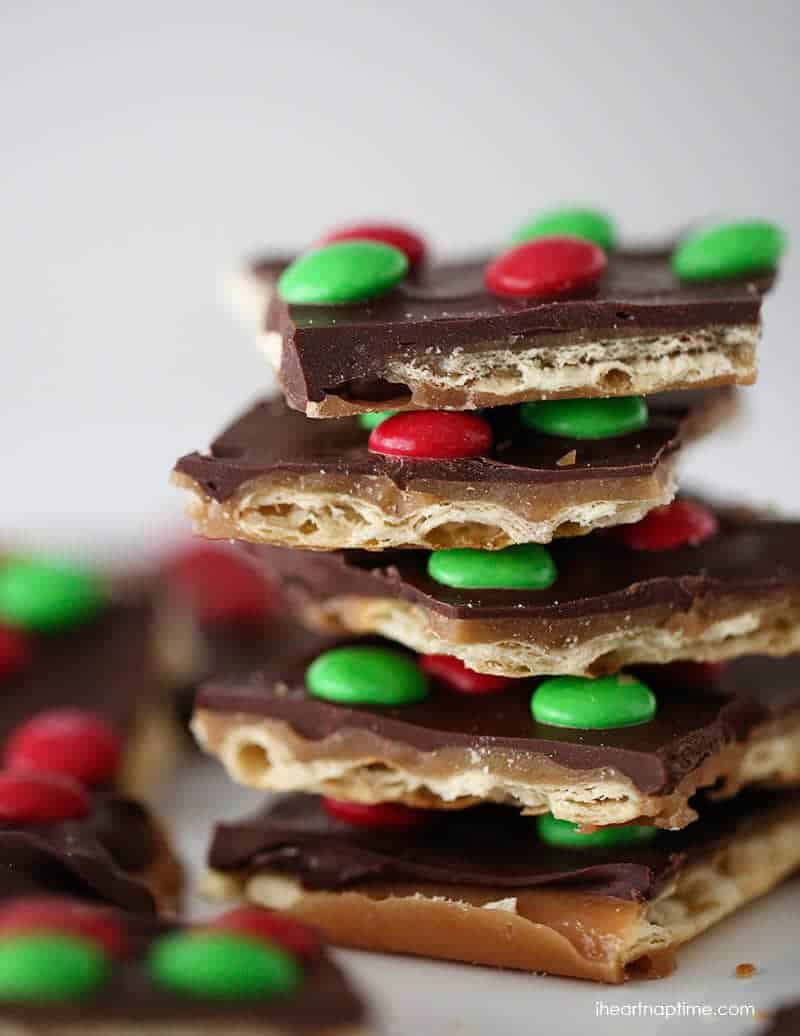 Find more recipe in my recipe box
here
. Have a great day!