Jump to Recipe⌄
Pomegranate salad with quinoa
Today I'll be sharing a yummy pomegranate salad with you. I just recently discovered you can buy JUST the pomegranate seeds and my life is forever changed. I love pomegranate seeds, but I have always hated cutting pomegranates. I made this pomegranate salad with quinoa and it was quite delicious. Not to mention super easy and healthy! :) I have almost completely converted my family to quinoa and I'm super happy about that. The health benefits are great!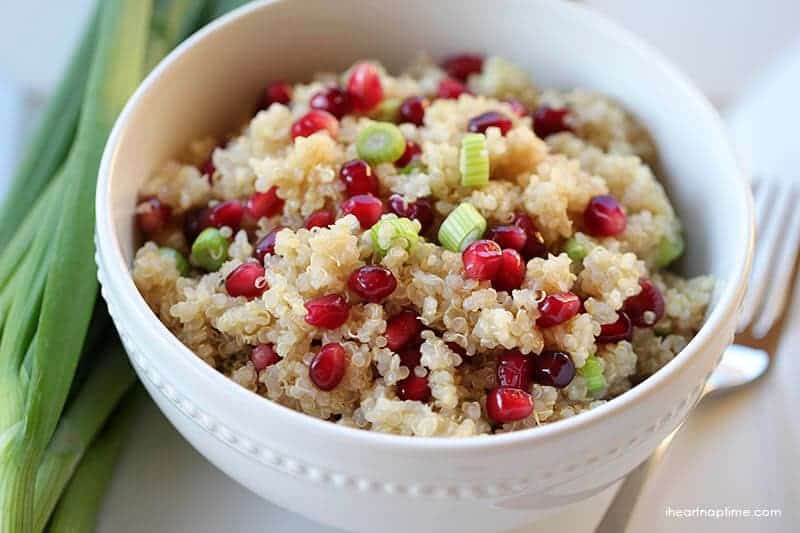 Pomegranate salad with quinoa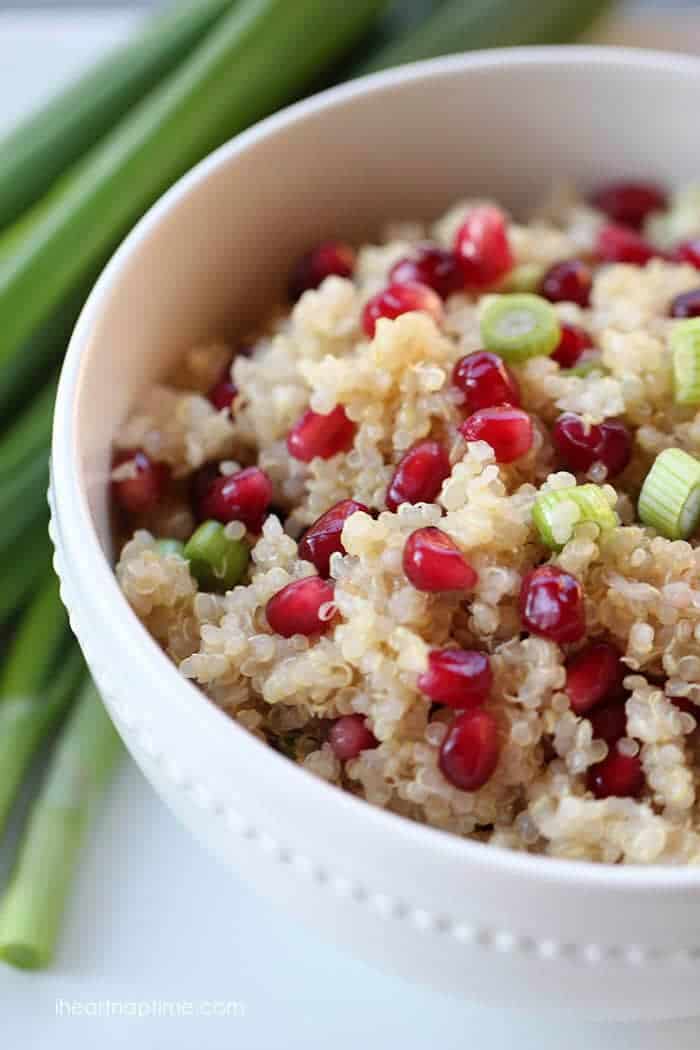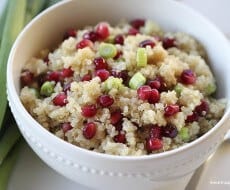 Pomegranate salad with quinoa
Ingredients:
1 cup quinoa
2 cup water
2 cups pomegranate seeds
1/4 cup green onion (thinly sliced)
2 1/2 TB rice vinegar
1 TB olive oil
dash of salt (less than 1/4 tsp)
Directions:
1. Combine quinoa and water in a medium pot on the stove over medium high heat. Bring to a boil and then place the lid on and turn the heat to low. Cook for 15 minutes.
2. Remove pan from heat and allow to cool. Stir in pomegranate seeds, green onion, rice vinegar, olive oil and salt.
3. Enjoy as a side or serve over spinach.
All images and text ©
I served this pomegranate salad with grilled chicken and it was great!
I added spinach to my pomegranate salad with quinoa the next day and it was so yummy! For the dressing I just poured a little bit of rice vinegar and olive oil into the container and it was ready to go. It was super simple to put together. I also topped it with sugared almonds (after the pic), and that seriously added the perfect touch.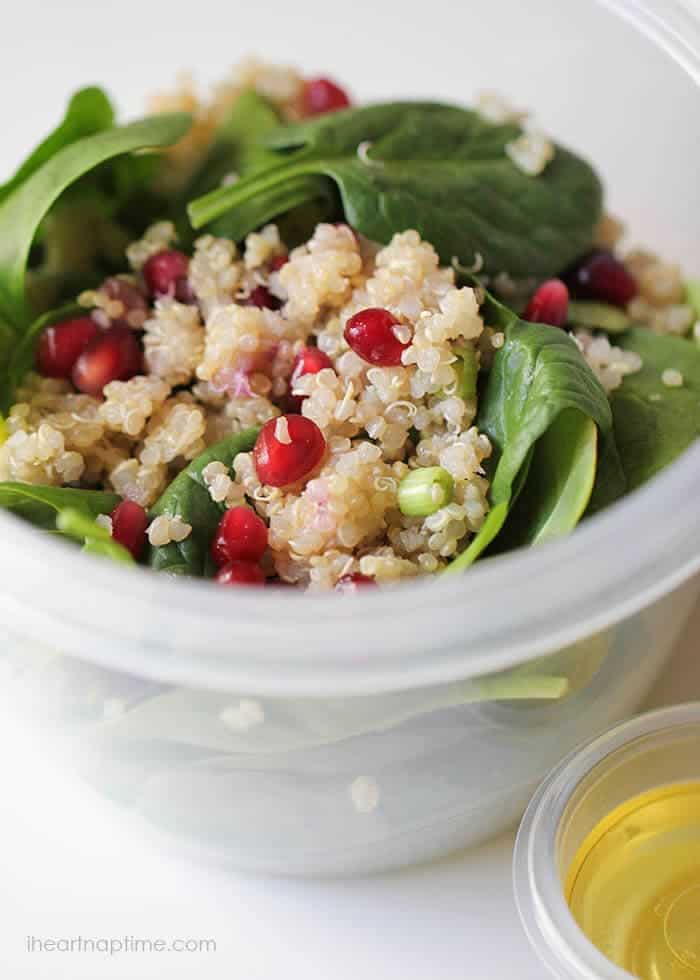 If you're sending these containers with your kids to school, add a little sticky note for a personal touch. My mom always added little notes in my lunch and it always made my day. :D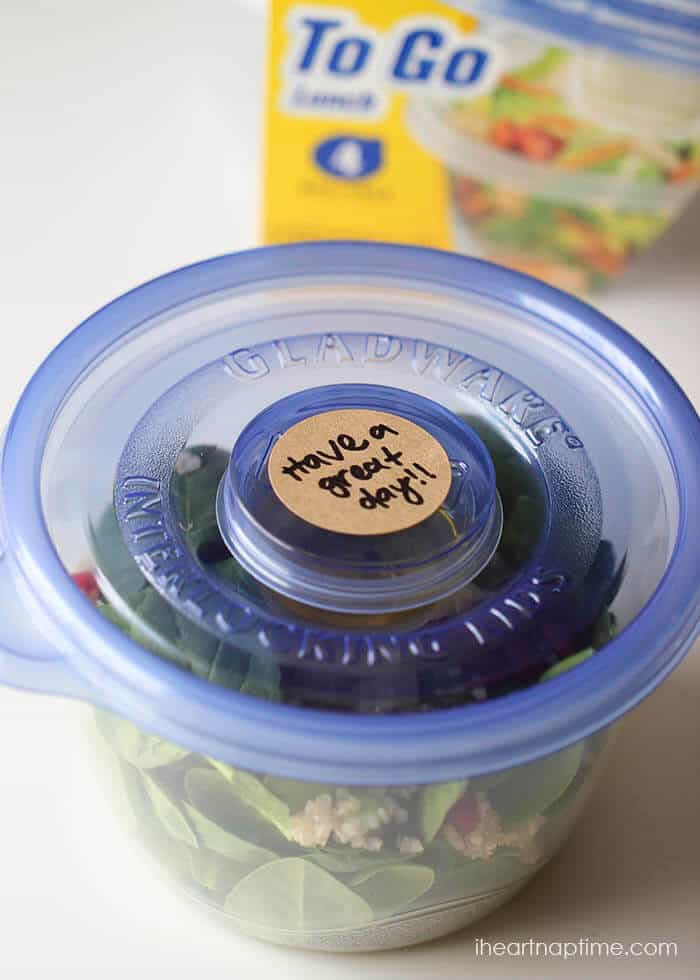 Thanks Glad for helping make lunches on the go easier and enjoyable!
Are you loving quinoa?