Jump to Recipe⌄
The BEST twice baked potatoes recipe
One of my all time favorite side dishes is twice baked potatoes! You just can't go wrong with them. They are my absolute favorite. If you are a potato, cheese and bacon lover like me, you are bound to love twice baked potatoes! They are perfect for the holidays!
I've been making these with my Mom and Gramma ever since I can remember. I posted my recipe a few years ago here, but I have changed the way I cook them to make them just a little bit better. ;) I have such fun memories cooking with my Gramma during the holidays. If I had it my way, twice baked potatoes would BE the meal…they are just that good. ;)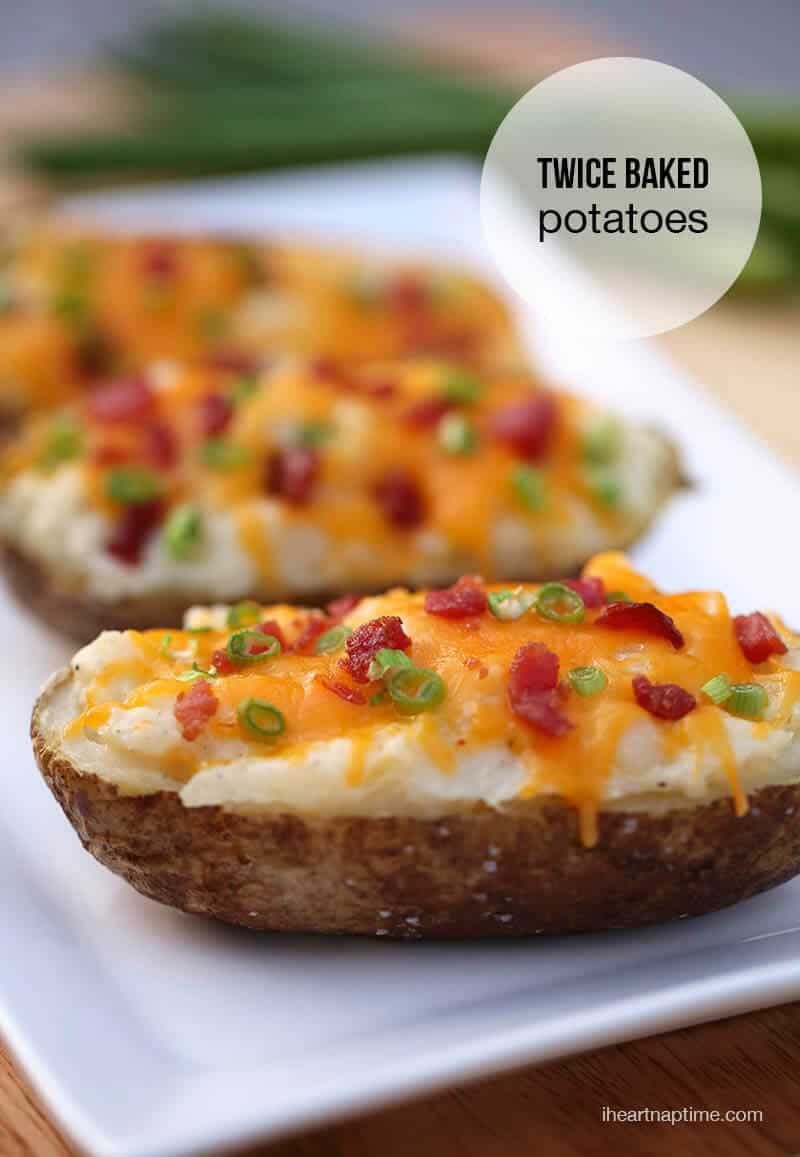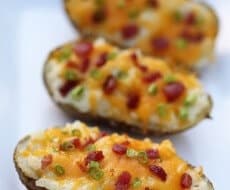 Twice baked potatoes
Ingredients:
6 Baking Potatoes
2 TB olive oil
1 TB kosher salt
*For filling:*
1/3 cup half and half
6 TB butter
1/4 cup sour cream
1/2 tsp kosher salt
1/4 tsp pepper
1 c shredded cheese
Bacon bits
1 bunch green onions (chopped thin)
Can add more S&P to taste
Directions:
Pre-heat oven to 400° and line a baking sheet with foil. Prep the potatoes by washing them under cold water. Next pierce the potatoes with a fork several times and then plan on the pan. Brush potatoes with olive oil and sprinkle on the kosher salt. Bake potatoes for one hour. Allow potatoes to cool.
Cut potatoes in half and then scoop out most of the inside of the potato. Leave a little bit, so the skins don't tear. Mash the inside of the potatoes in a large bowl and then mix in the butter, half and half, sour cream, salt and pepper.
Once the potatoes are mashed, scoop the potatoes back into the skins.
Then top with cheese, bacon and green onions. Bake at 375 for 10-15 min or until cheese is bubbly.
Notes: I usually end up only filling 10 potato skins. I like to fill them to the top, so I will usually discard two of the skins.
All images and text ©
Using my best tip for baking potatoes really takes these twice baked potatoes over the top! I love the skin when it has the added salt. Seriously, if you haven't tried these yet you have got to make them!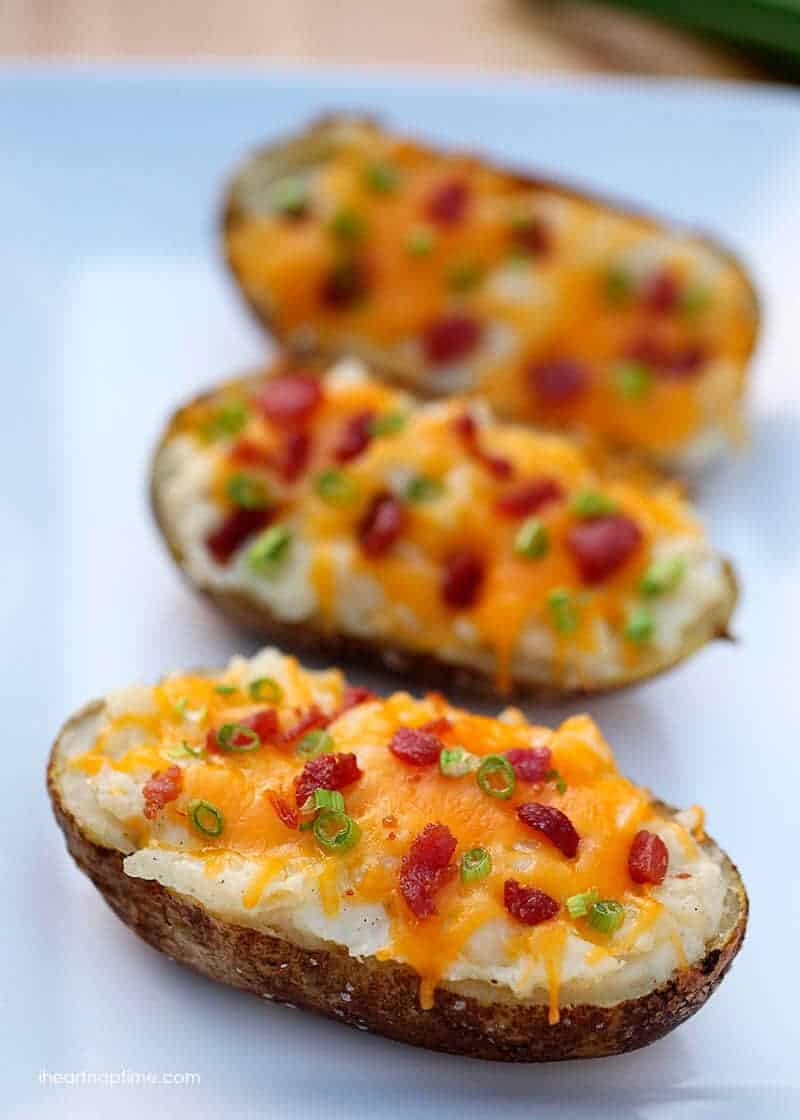 Enjoy!!
 So what's your favorite kind of potato?!
Looking for more side dishes? You'll love these: