Jump to Recipe⌄
Mini Ranch Bacon Cheese Ball Bites
Mini Ranch Bacon Cheese Ball Bites – these tiny appetizers are loaded with everyone's favorite ingredients. Perfect for snacking or entertaining!
I love a good cheese ball. They are one of my favorite appetizers, not only because I like eating them, but also because they can be whipped up in just a few minutes. And who doesn't love a cheese ball, especially when it's loaded with bacon?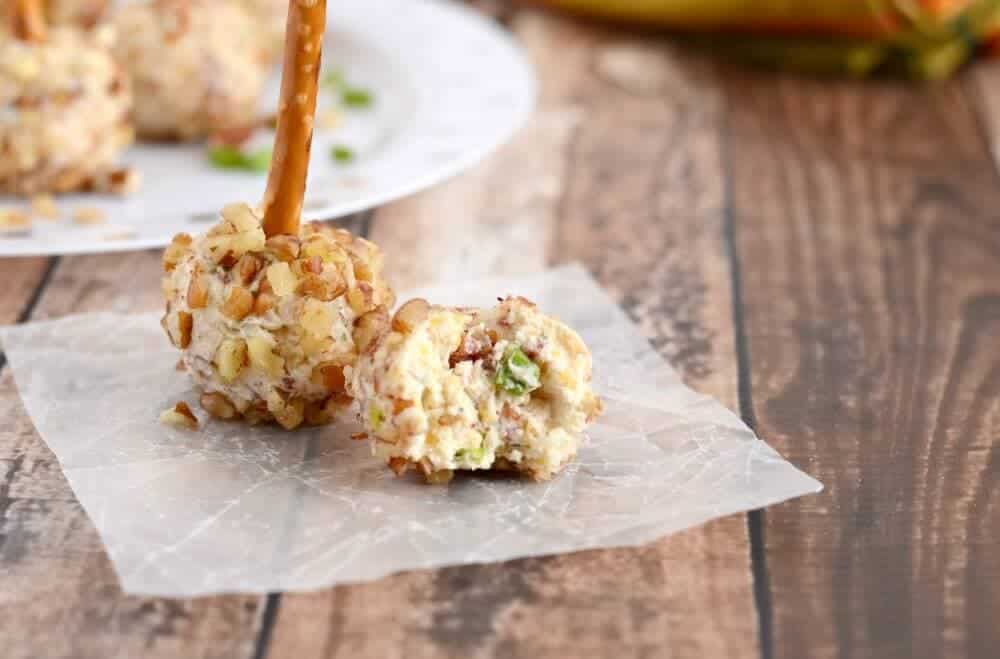 These little appetizers are so yummy! You can't go wrong with ranch and bacon, it is such a delicious flavor combination. And the green onions add a perfect fresh flavor. I love the crunch of pecans on the outside, but you could roll them in more bacon, or even fresh parsley.
MY OTHER RECIPES
I usually just make regular sized cheese balls, but this time around I thought it would be fun to make them miniature sized.  I poked them with pretzel sticks to make them even easier to serve, especially at a buffet table . So much better than trying to cut off a piece of cheese ball with a knife!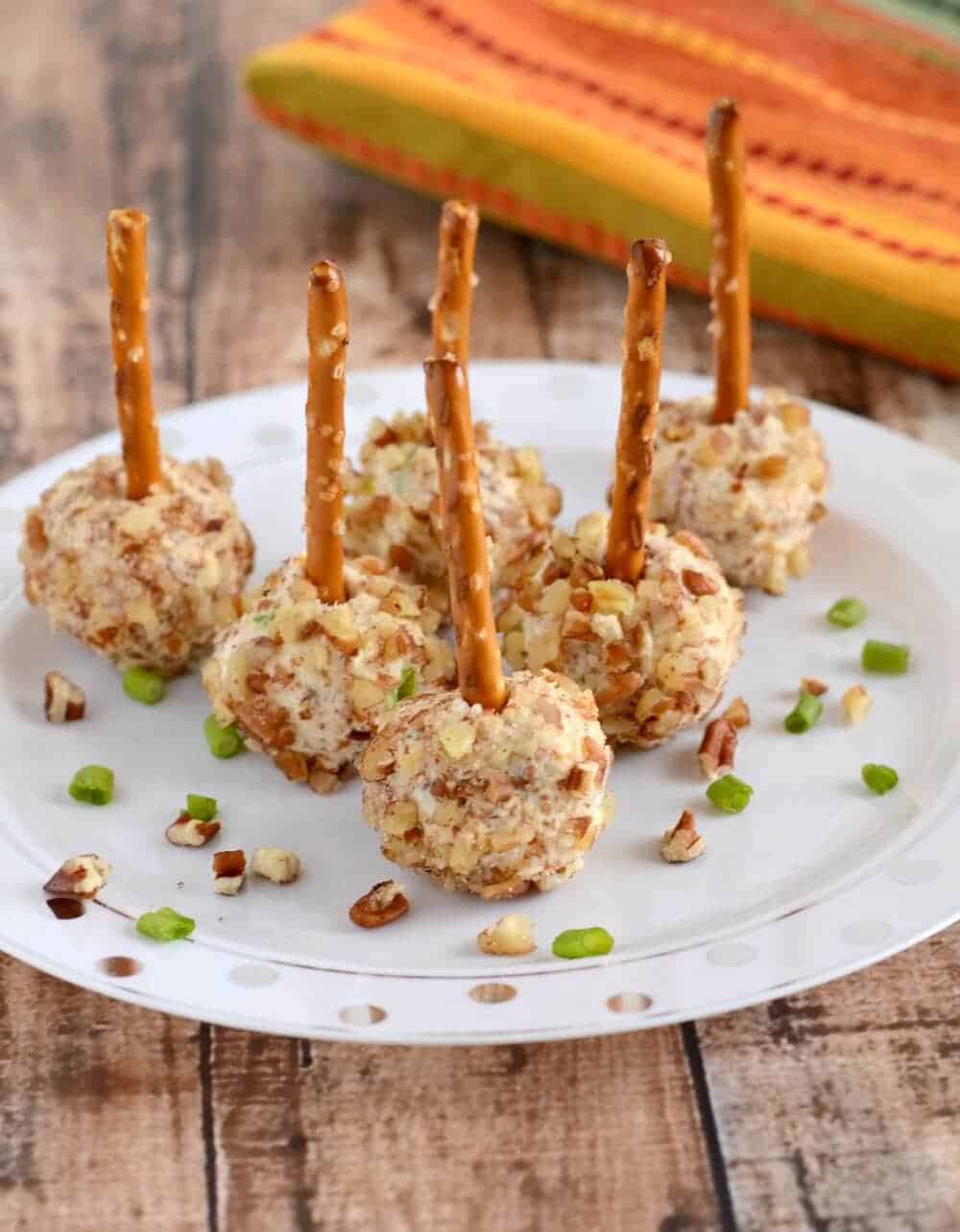 If you don't have pretzel sticks, you could skewer them with toothpicks. Or, of course, you could just pile them up on a plate with some crackers. They also look mighty tasty that way.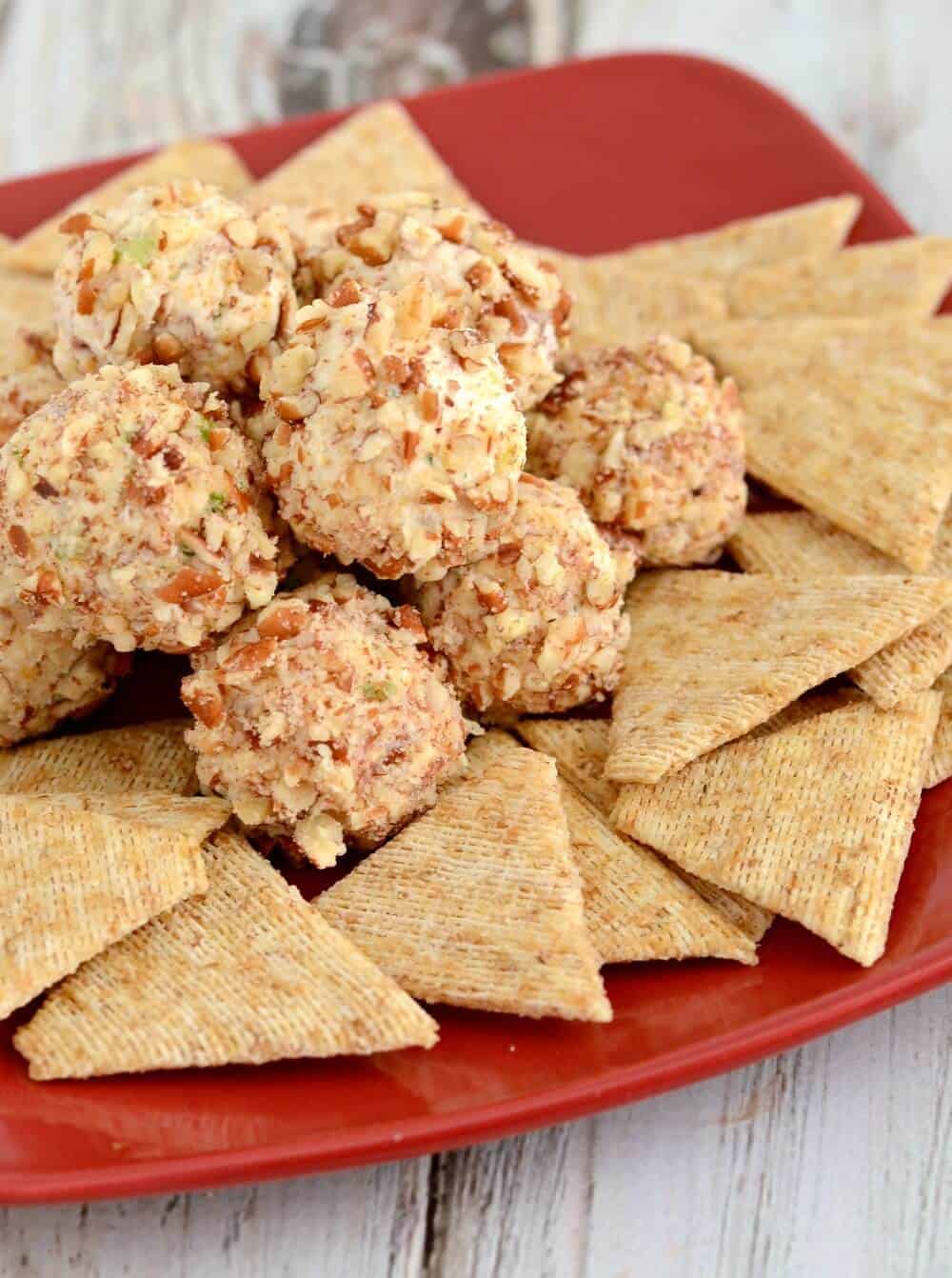 Next time you need to bring an appetizer to a party, bring a tray of these cheese ball bites! Not only are they easy to make, they are sure to be a hit. Everybody loves cute little bite sized food! Who knows, you might end up making all your cheeseballs miniature from now on.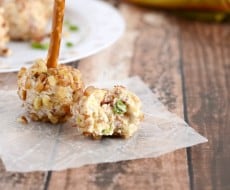 Mini Ranch Bacon Cheeseball Bites
Ingredients:
8 oz pkg cream cheese
1/2 cup finely shredded cheddar cheese
2 tsp dry ranch dressing mix
1/2 cup diced cooked bacon
2 green onions, sliced
1/2 cup finely chopped pecans
18 mini stick pretzels
Directions:
Beat cream cheese till smooth. Add cheddar cheese, ranch dressing mix, bacon, and green onions. Beat till well blended. Cover and chill for 20 minutes, or till set up enough to handle. Roll into 1″ sized balls. Roll in chopped pecans. Chill till ready to serve. Just before serving, stick a pretzel stick into each cheese ball.
If you want to make the cheese balls ahead of time, just roll them in nuts and refrigerate them. Add the pretzel sticks right before serving.
All images and text ©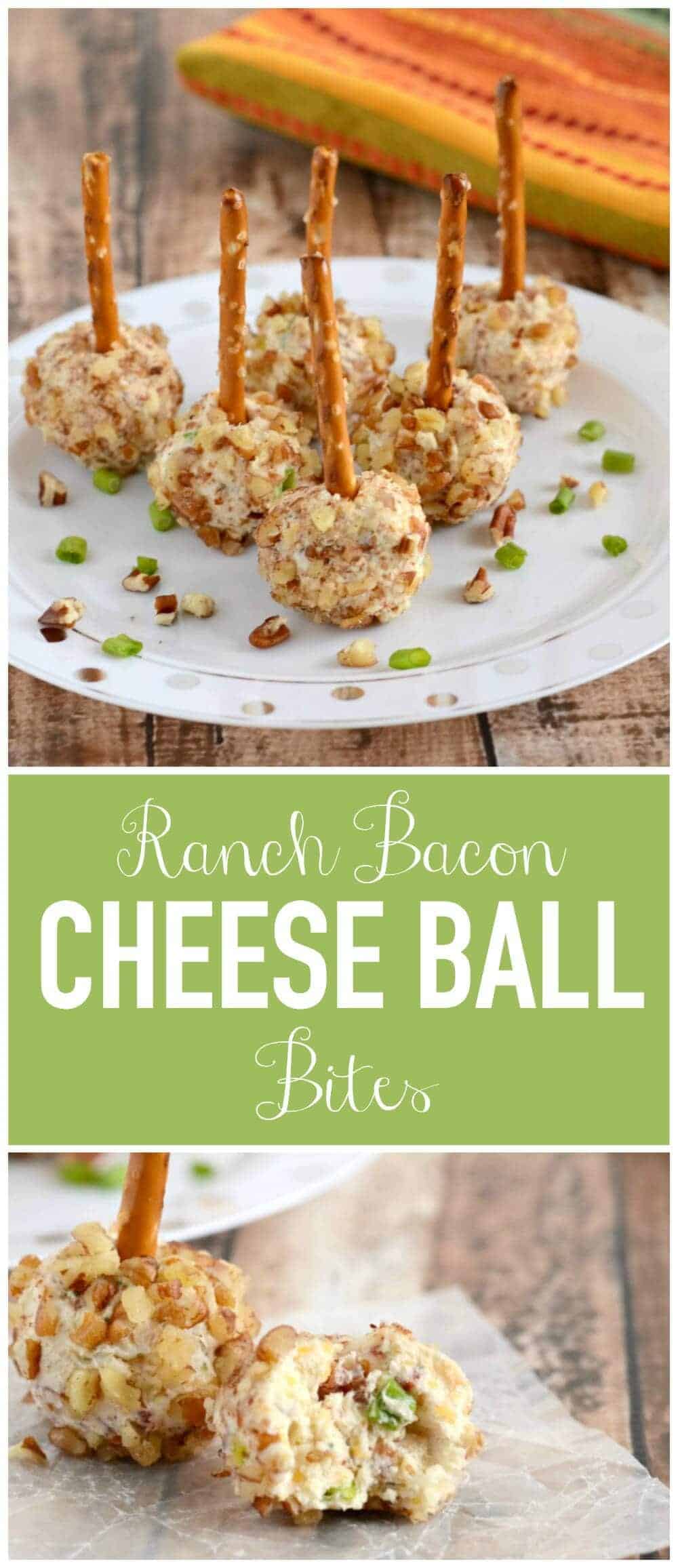 Thanks, Kara!
If you love this easy appetizer, you'll love these too!