Jump to Recipe⌄
Slow Cooker Buffalo Chicken Dip
Slow Cooker Buffalo Chicken Dip – an incredibly easy and delicious appetizer made with only 5 ingredients!
We are a dip family and love any and all dips! Seriously, chips and dip is one of my all time favorites. I could eat it every day! I've made this buffalo chicken dip so many times and it's always a big hit! It is a must have at your upcoming Super Bowl party. Or any night, really.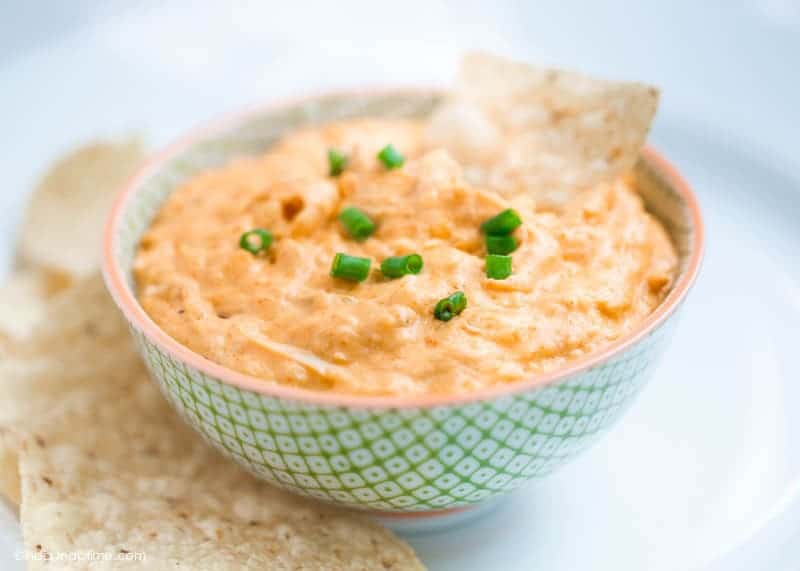 This dip tastes amazing with chips and celery and is so easy to put together. All you need is 5 ingredients and 5 minutes to prep!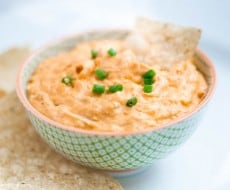 Buffalo Chicken Dip
Ingredients:
1/2 cup hot sauce, more to taste
1/2 cup ranch dressing (could also substitute blue cheese dressing)
1 (8-ounce) package cream cheese
1 1/2 cup shredded mozzarella cheese (monterey jack or cheddar work good too)
1 1/2 – 2 cups shredded chicken (I like to use rotisserie)
Green onions for topping (optional)
Directions:
For making taquitos line a baking sheet with foil and spray with cooking spray. Place 2 Tablespoons of the mixture into a 6-inch tortilla and then roll up. Bake at 375ºF for 15 minutes, or until golden brown.
All images and text ©
I always double this recipe so we have leftovers to make buffalo chicken taquitos! Mmm… SO good!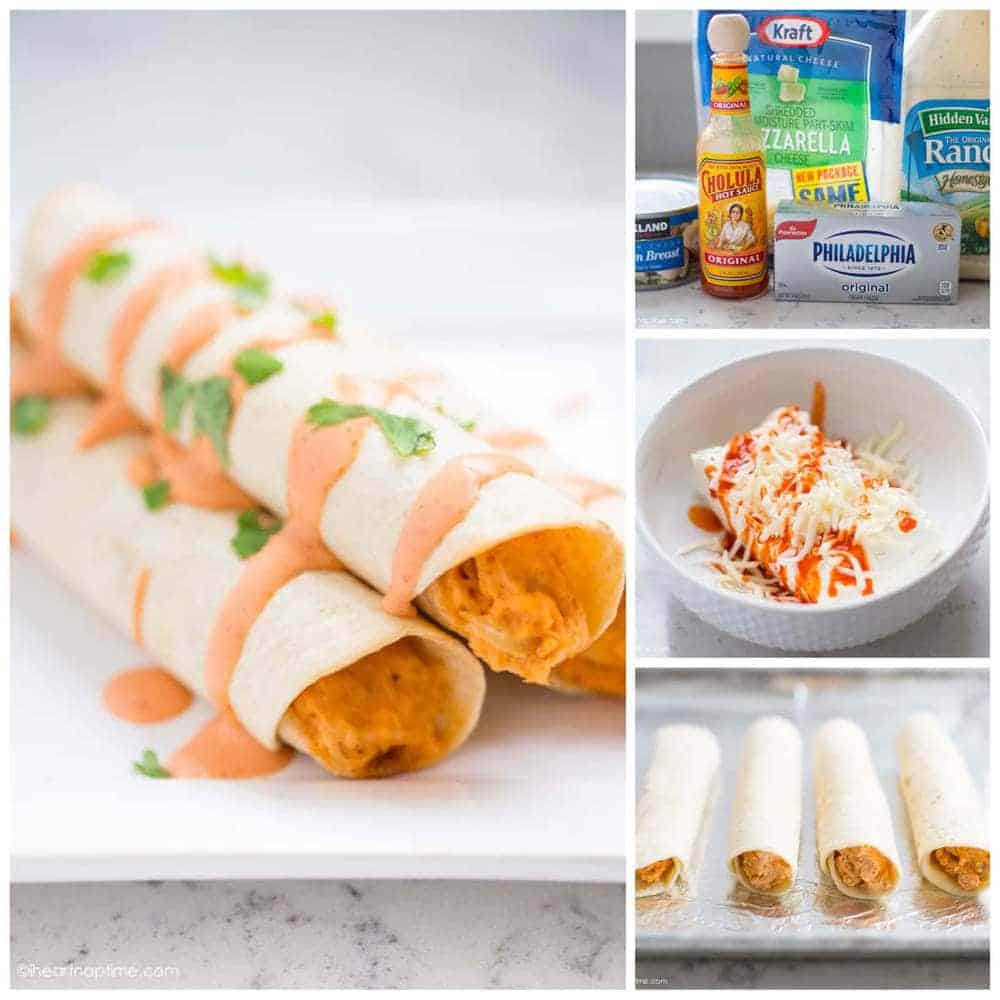 All you do is roll the dip up in flour tortillas and bake at 375°F for 15 minutes or golden brown. You can also roll them up and place them in a freezer safe bag for later too. Easy peasy!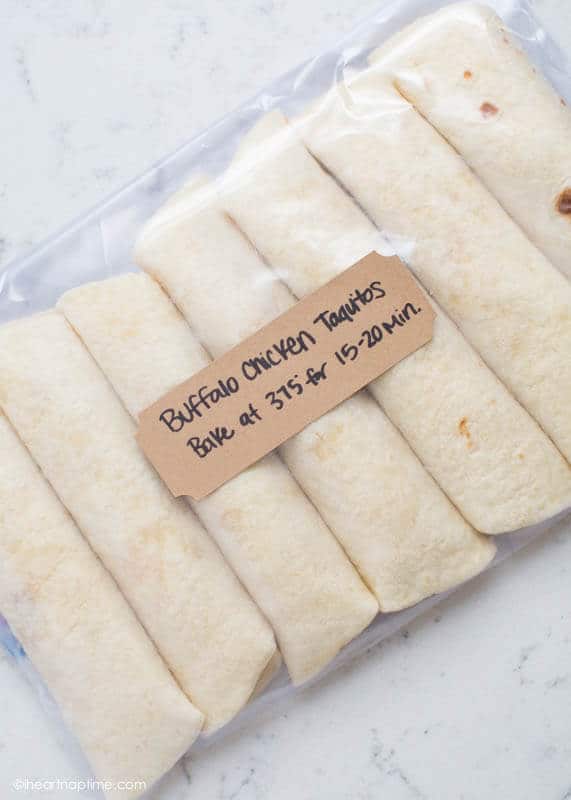 Mmmm … now I'm craving these! Putting them on the menu for the Super Bowl!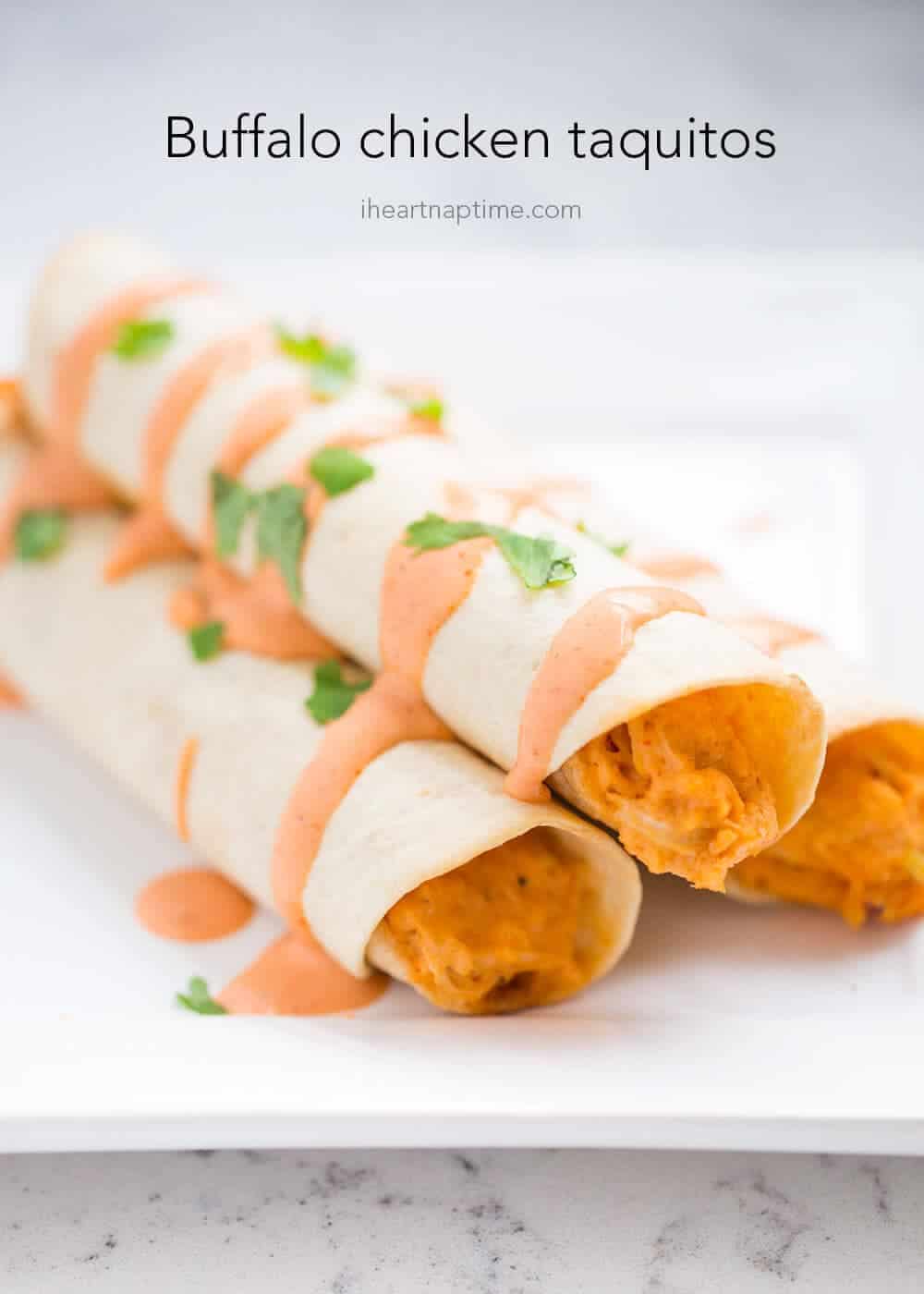 Here is the video tutorial from my You Tube channel.

I hope you enjoy this dip as much as we do! :)
Looking for more dips? You'll love these too: