Jump to Recipe⌄
EASY Ham and Cheese Roll Sliders with Poppyseed Sauce
EASY Ham and Cheese Roll Sliders with Poppyseed Sauce – perfect for game day, a picnic, party, appetizer or main dish for any day of the week! They are a crowd please EVERY time.
This  "fancy" ham and cheese rolls recipe is one you'll want to bookmark. I know you're probably thinking… ham and cheese rolls? Really? I promise this fun twist makes them absolutely delicious! My mom has made these for awhile now, and they are always a big hit!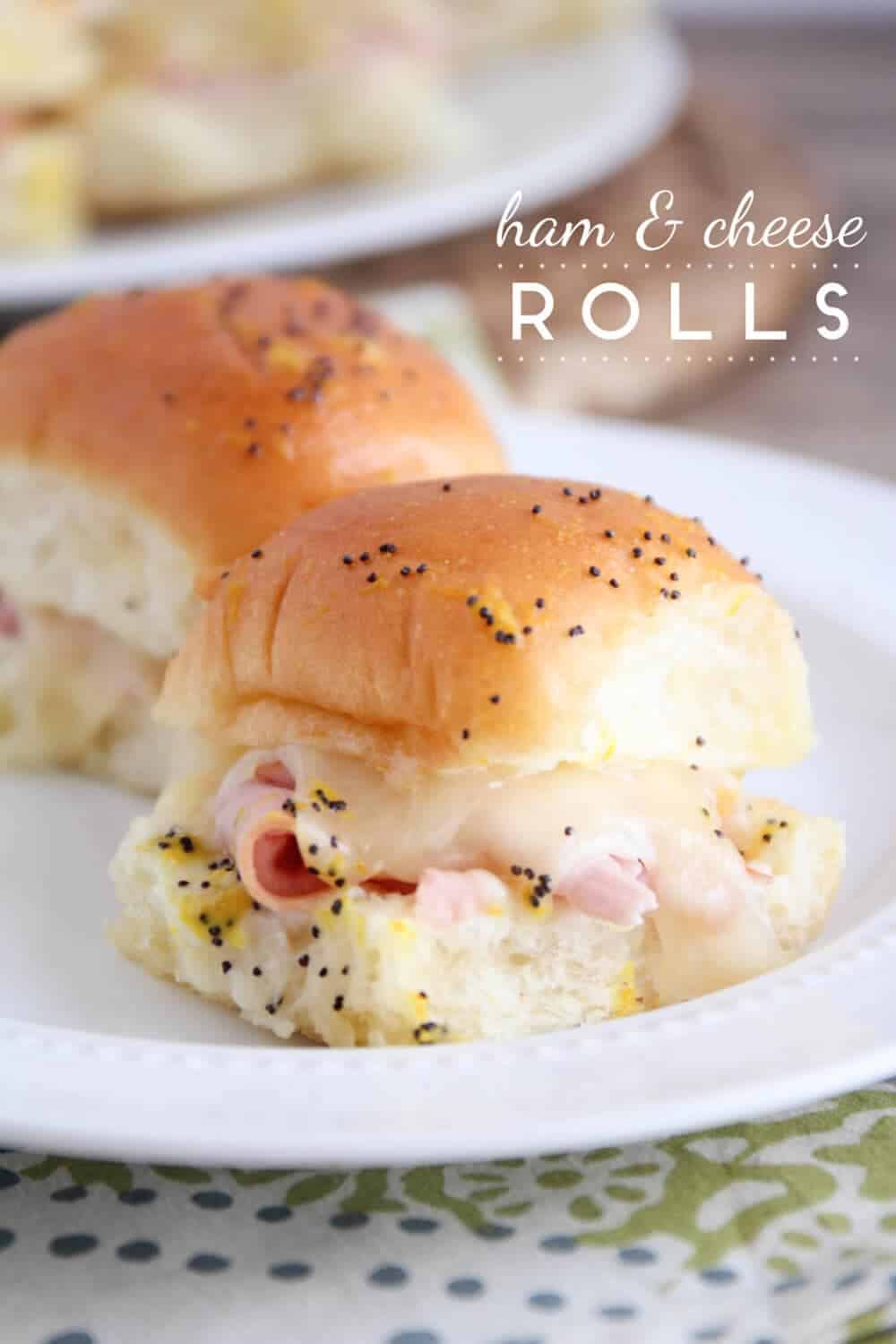 These ham and cheese rolls are a great way to use up the leftover ham and rolls (here's another great recipe: Potato and Ham Soup). They are definitely a crowd pleaser. ;) My mom made them for us last Christmas and everyone devoured them in a matter of minutes. They are best fresh out of the oven while the cheese is still nice and melt-y! MMM…. Can't wait to make these again next week. ;)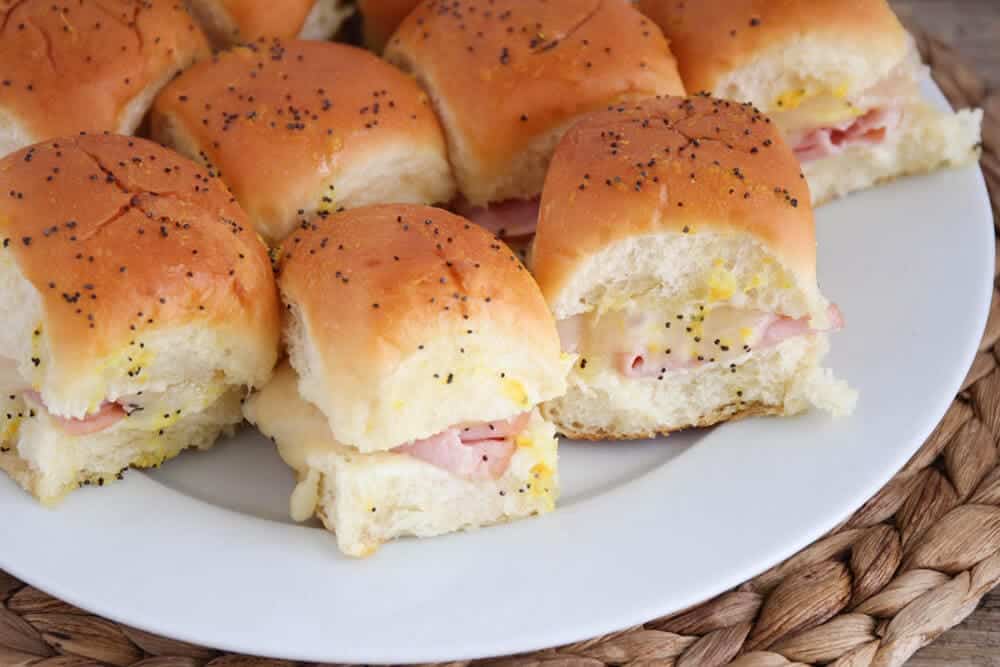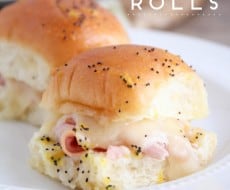 Ham and swiss sliders
Ingredients:
24 Hawaiian dinner rolls
24 pieces sliced deli ham (or leftover ham)
24 small slices Swiss cheese
1/2 – 2/3 cup mayonnaise
Poppy seed sauce
1-2 teaspoons poppyseeds
1 Tablespoon yellow mustard
1/2 cup butter, melted
1 Tablespoon minced onion
1/2 teaspoon Worcestershire sauce
Directions:
1. Preheat oven to 350 degrees F. Spread mayo onto both sides of your rolls. Then place a slice of ham and cheese inside of each roll. Next place your rolls into a 9×13 baking dish close together.
2. In a small bowl, whisk together the poppy seed sauce ingredients. Pour evenly over all of the rolls (I only used about 1/2 the sauce). Let sit about 5-10 minutes or until the butter sets slightly. Cover with foil and bake for 12-15 minutes. Uncover and cook for 2-3 additional minutes to brown the top of the buns. Serve warm. ENJOY!!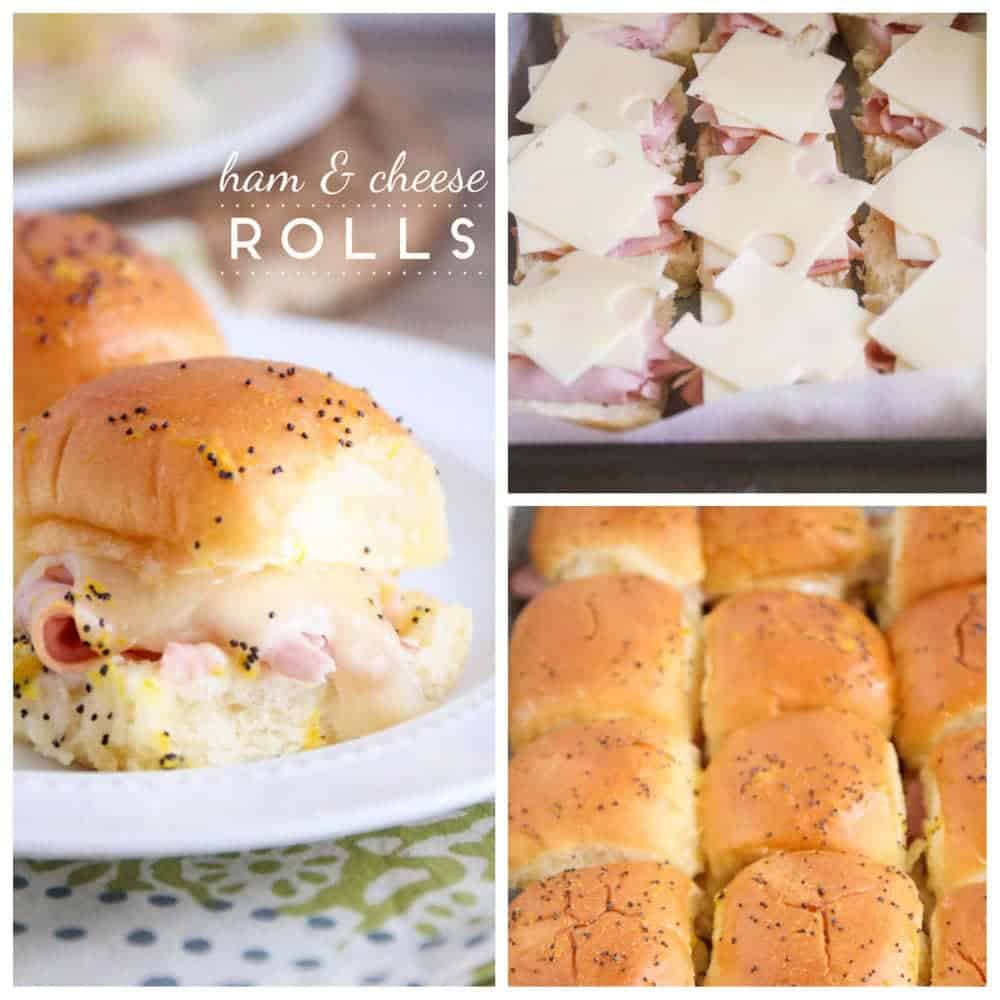 Another fun way to make these is put the sauce in the inside, wrap with foil and place on the grill until melted, about 5 minutes.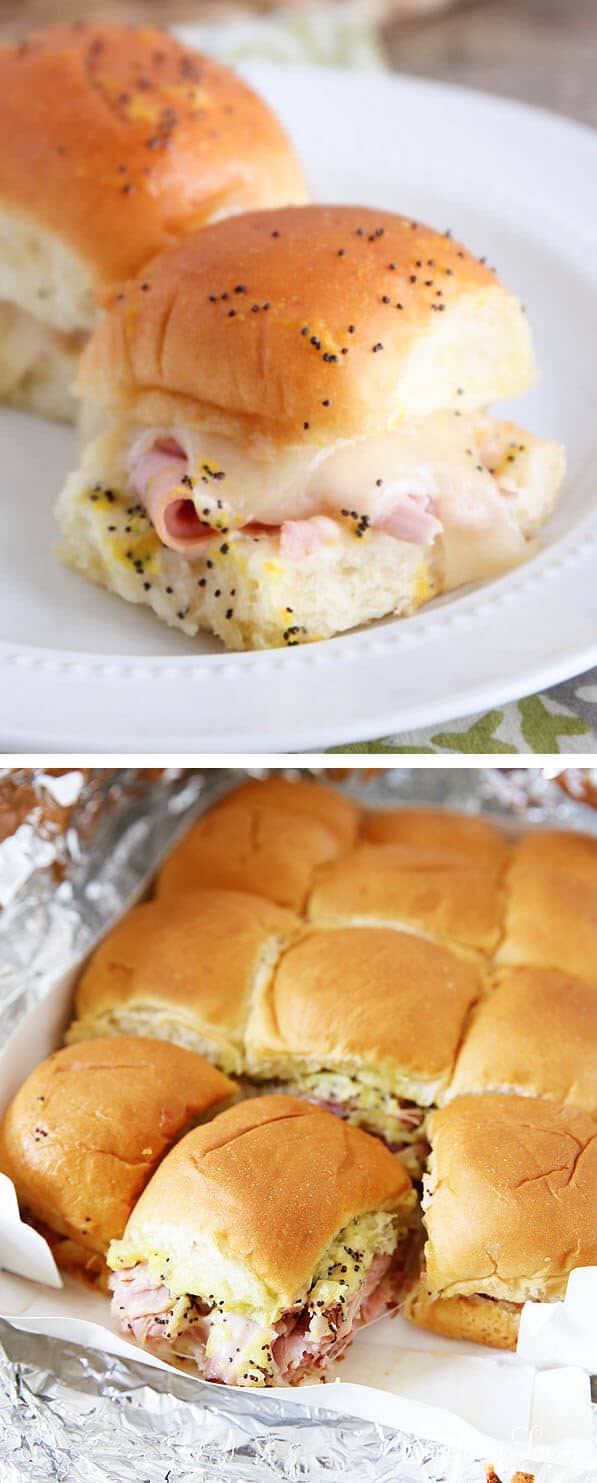 Here's a quick video tutorial:

Also, don't miss these yummy recipes:
Thanks for reading. Come back soon! :)
Post originally published December 19, 2012; republished with new images February 7, 2016. Below is an original photo from the original publish date.