Jump to Recipe⌄
Sugar Cookie Ice Cream Sandwiches
Sugar Cookie Ice Cream Sandwiches – creamy vanilla ice cream sandwiched between crisp and buttery sugar cookies. The perfect summer dessert!
When it comes to desserts, there are three main components that will always get a smile from my kids: cookies, ice cream, and sprinkles.
These sugar cookie ice cream sandwiches are a delicious combination of all three! They're simple to make, popular with both kids and adults, and a tasty way to keep cool all summer long.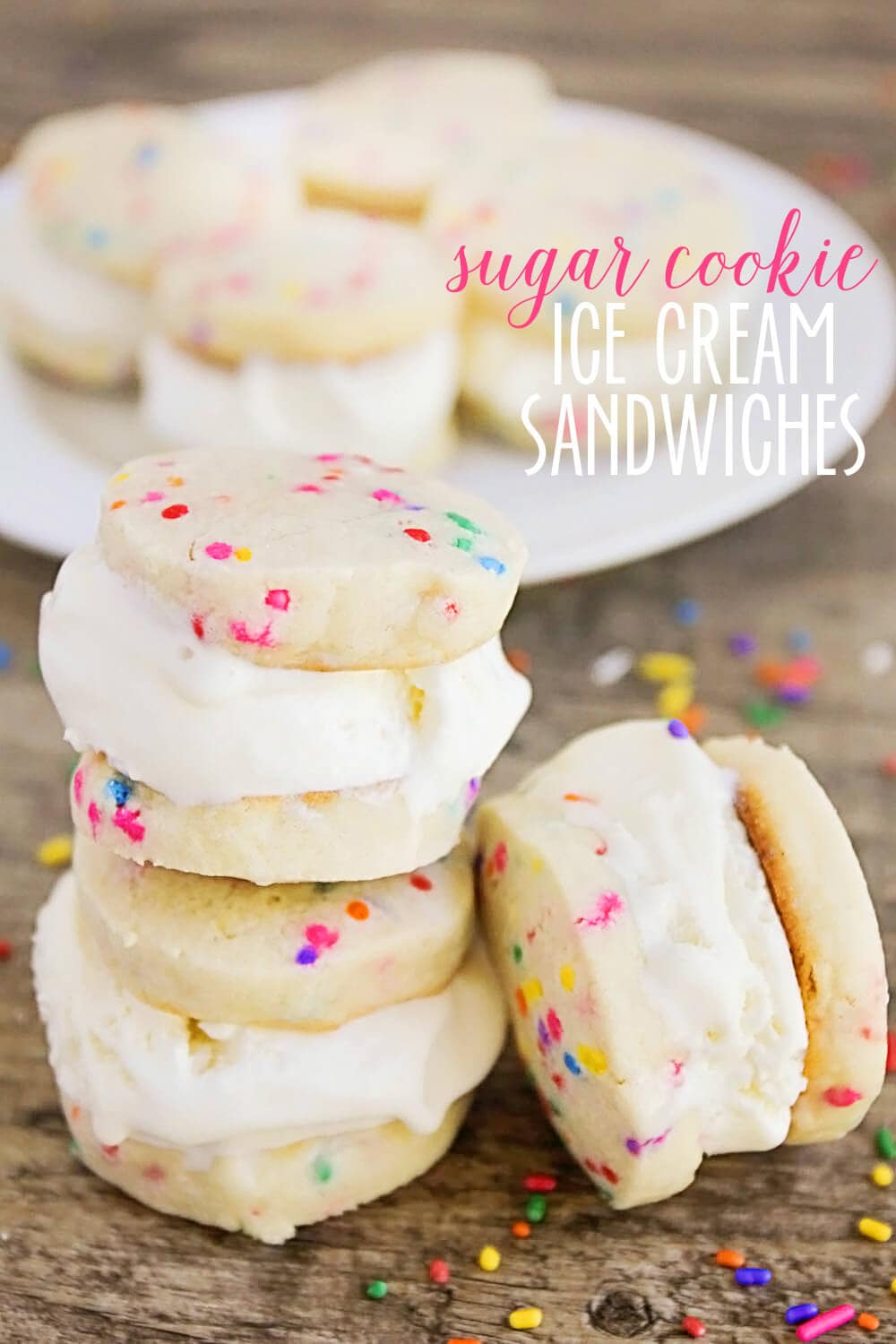 Sugar Cookie Ice Cream Sandwiches are so easy to make!
To make things easy (and make all my sandwiches the same size), I decided to do slice and bake sugar cookies. So much easier and faster than rolling out the dough and cutting with cookie cutters!
The sprinkles aren't strictly necessary, but they definitely make the cookies more fun and colorful, so they're a must in my book. :)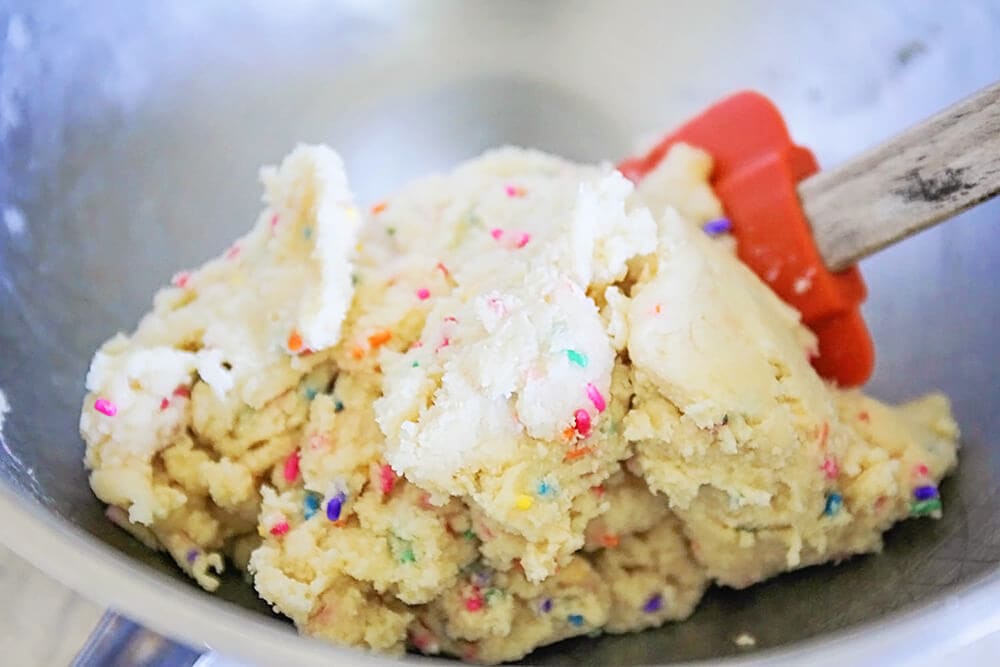 Shape the dough into a log (it definitely doesn't have to be perfect!), then chill in the freezer for about 30 minutes. After it chills, it's super easy to cut into slices. Place the slices on a greased (or parchment covered) baking sheet, and bake 8-9 minutes.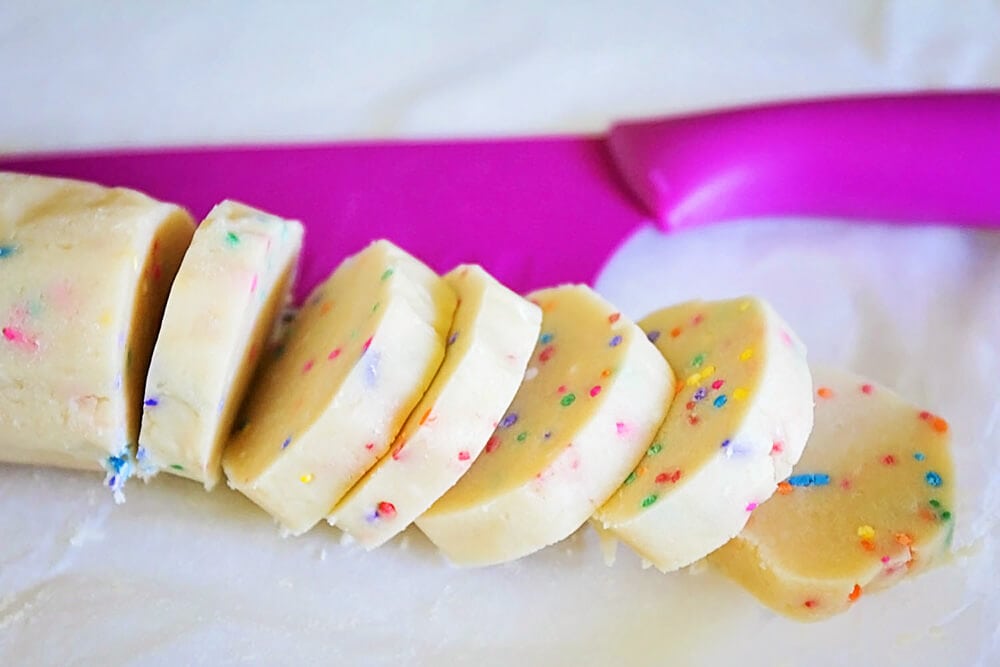 After the cookies have cooled, it's time for the fun part – assembling the sandwiches! I used a two tablespoon ice cream scoop to make measuring the ice cream easier.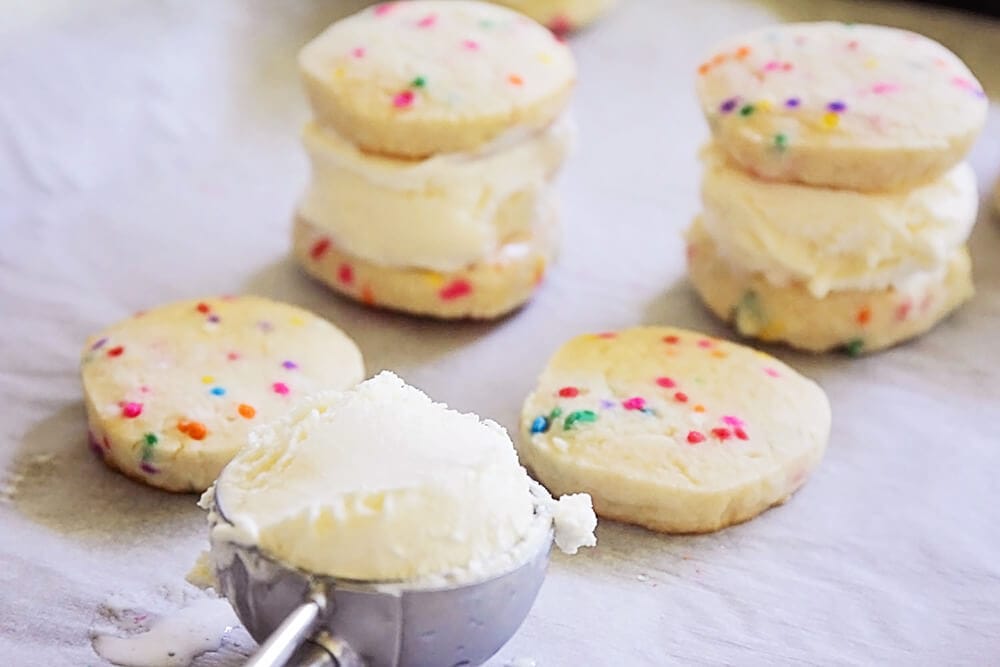 Return the ice cream sandwiches to the freezer for about 30 minutes to set, and then enjoy! I love how fun and whimsical they are, not to mention delicious!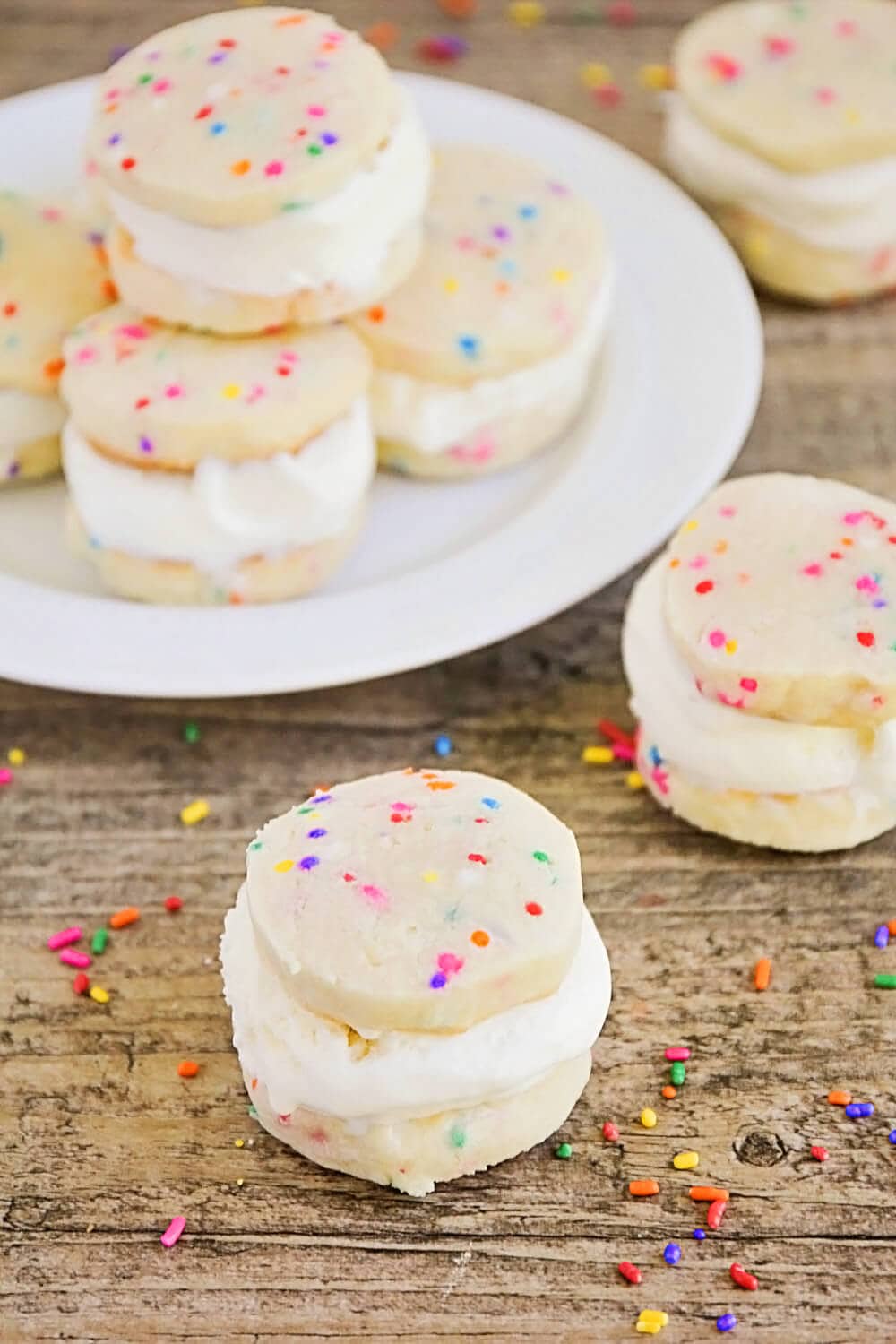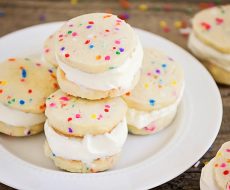 Sugar Cookie Ice Cream Sandwiches
Ingredients:
6 tablespoons butter, softened
1/2 cup sugar
1 egg
1 teaspoon vanilla
1/2 teaspoon almond extract
1 1/4 cup flour
1/2 teaspoon baking powder
1/2 teaspoon salt
2 tablespoons sprinkles
1 1/2 cups vanilla ice cream
Directions:
In a large bowl or the bowl of a stand mixer, beat the butter and sugar together until light and fluffy. Add the egg, vanilla, and almond extract, and beat until smooth. Add the flour, baking powder, and salt, and mix until combined. Fold in the sprinkles. Shape the dough into a log about 12 inches long and 2 inches in diameter, and wrap in plastic wrap or parchment. Freeze for 30 minutes.
Preheat the oven to 400. Remove the cookie dough from the freezer and slice into 24 equal slices. Place the cookie slices on a greased baking sheet and bake 8-9 minutes, or until lightly golden on the bottom. Remove and let cool completely.
When the cookies have cool, scoop about 2 tablespoons of ice cream onto the bottom of 12 of the cookies, then top with the remaining cookies. Freeze 30 minutes before serving.
All images and text ©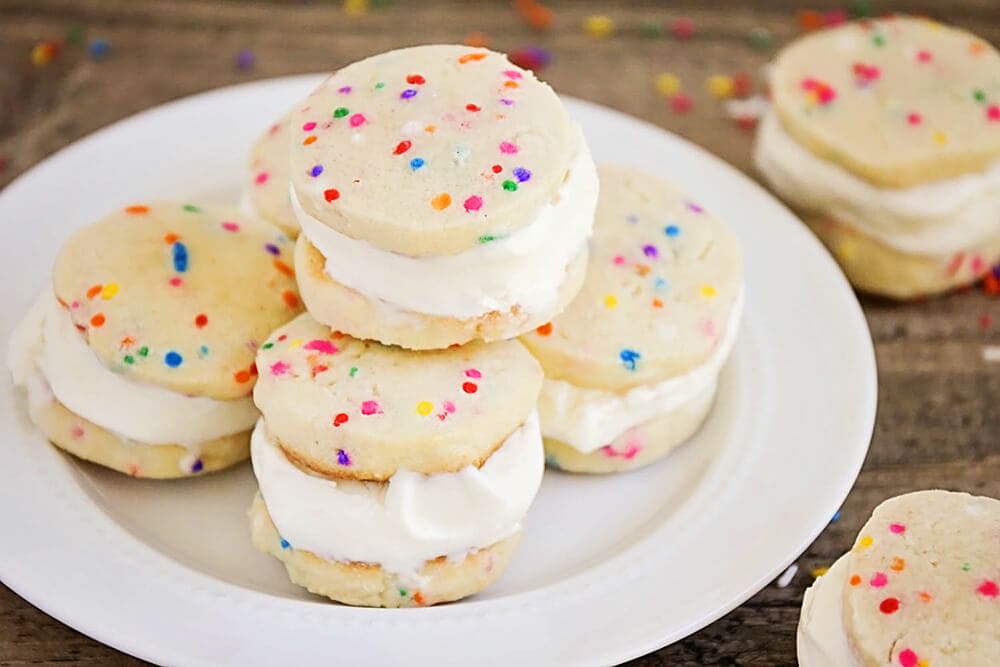 Thanks, Alicia!
If you love this delicious treat, you'll enjoy these too!