Jump to Recipe⌄
Dangerously delicious brownie truffles
Thanks for stopping by! To get the newest recipes subscribe or join us on facebook.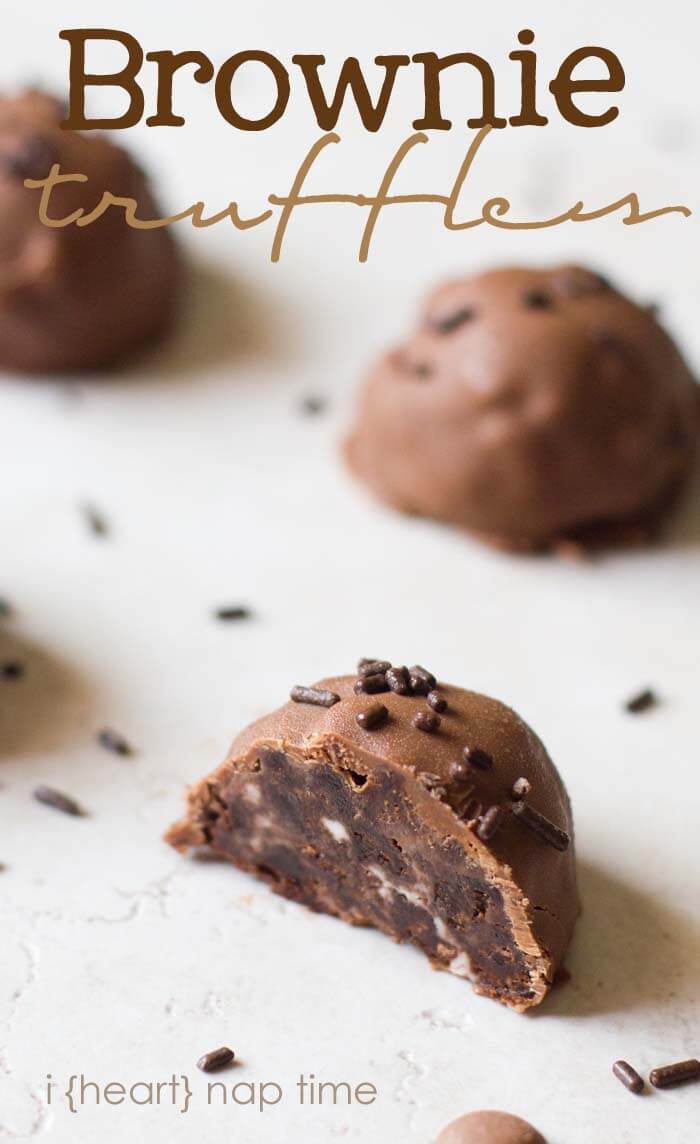 You know those days when you just need chocolate? The days where you settle for semi-sweet chocolate chips because there is NO chocolate in the house. Well these my friends are the perfect treat to stash in your freezer…for those days! Ahem… your chocolate stash.
BROWNIE TRUFFLES! Wowza! These are good! I should of put a key on my stash because they were gone a little too soon. ;) These really are so simple to make. Bring them to your next party and people will be begging for the recipe. You can tell them it's a secret recipe… I don't mind.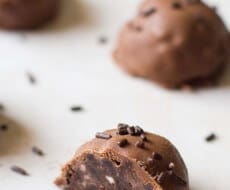 Dangerously delicious brownie truffles
Ingredients:
1 pan brownies make according to directions
4 oz cream cheese softened
1 1/2 cup chocolate chips melted
Directions:
1. Bake brownies according to directions on package. Do NOT over bake. Allow to cool.
2. Once cooled, scoop out brownies into a large bowl. If the edges are hard leave those out. Add in cream cheese and stir until combined.
3. Line parchment paper onto a cookie sheet. Then roll your brownie mixture into balls and place on the sheet. Place in freezer for about 30 minutes or until firm.
4. Melt chocolate in medium sized bowl in the microwave. Then place your truffle ball on a fork and dip into the chocolate. Spoon chocolate on top. Once the ball is covered tap the fork on the edge of the bowl to remove excess chocolate. Place ball carefully on the parchment paper. You can leave as is or top with sprinkles or crushed candy.
5. Place pan in freezer until the chocolate hardens. These are best kept in the freezer. Remove about 5 minutes before serving.
All images and text ©
Enjoy!
If you like this recipe make sure to check out our recipe box for more yummy recipes!
Some more brownie recipes you'll love: