Jump to Recipe⌄
Glazed Orange Scones
Glazed orange scones recipe… sweet and soft bakery-style scones topped with a fresh orange juice glaze.
Scones have to be one of my families favorite to pick up when we visit our local bakery. There is just something about them that makes me happy. They must have glaze though… that is the best part, after all.
My kids helped me make these scones I'm sharing with you today and we had a great time making them. I can't wait to make these again. They would be the perfect addition to your Mother's Day brunch.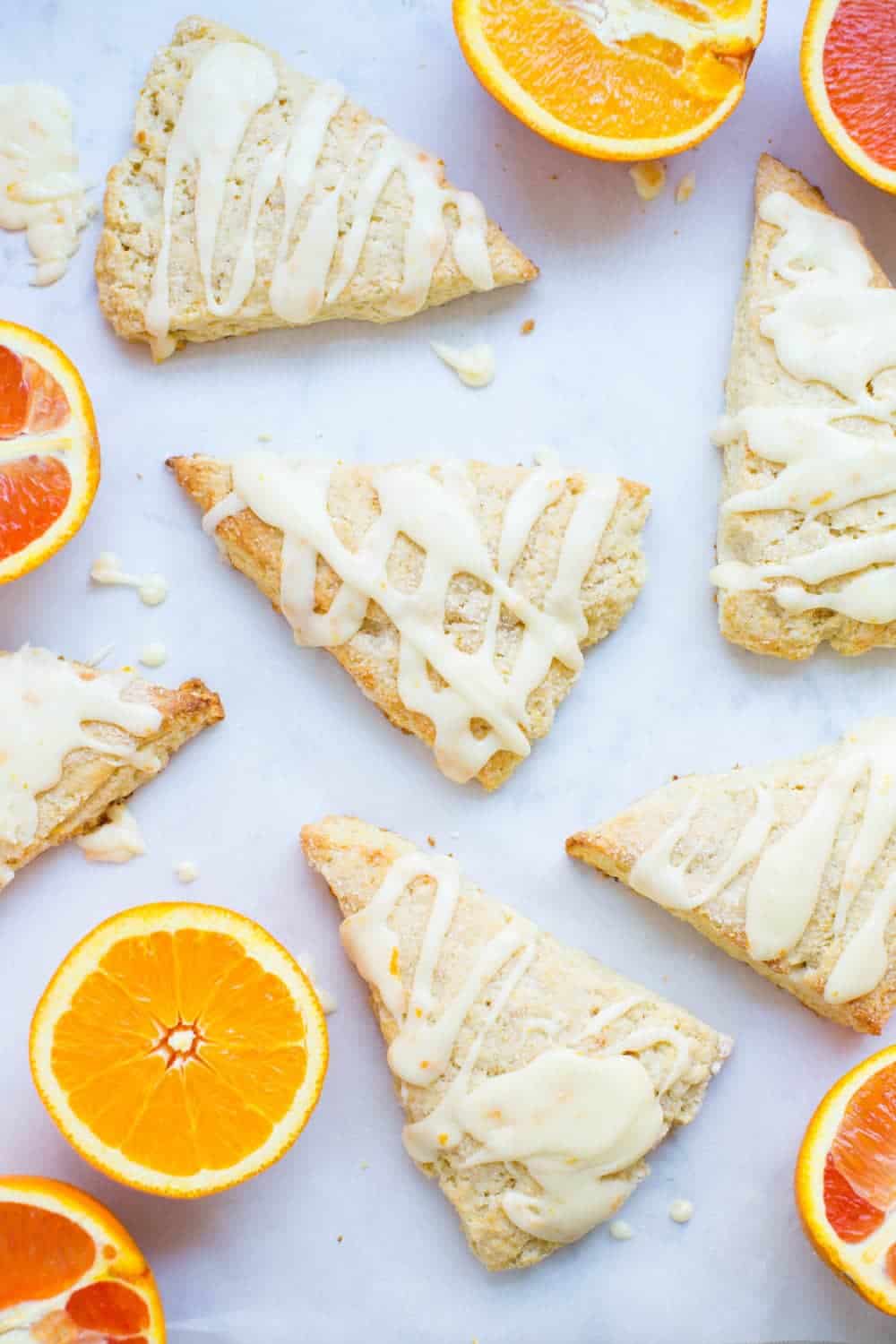 Mmm… that glaze is seriously heavenly. I love orange anything, though.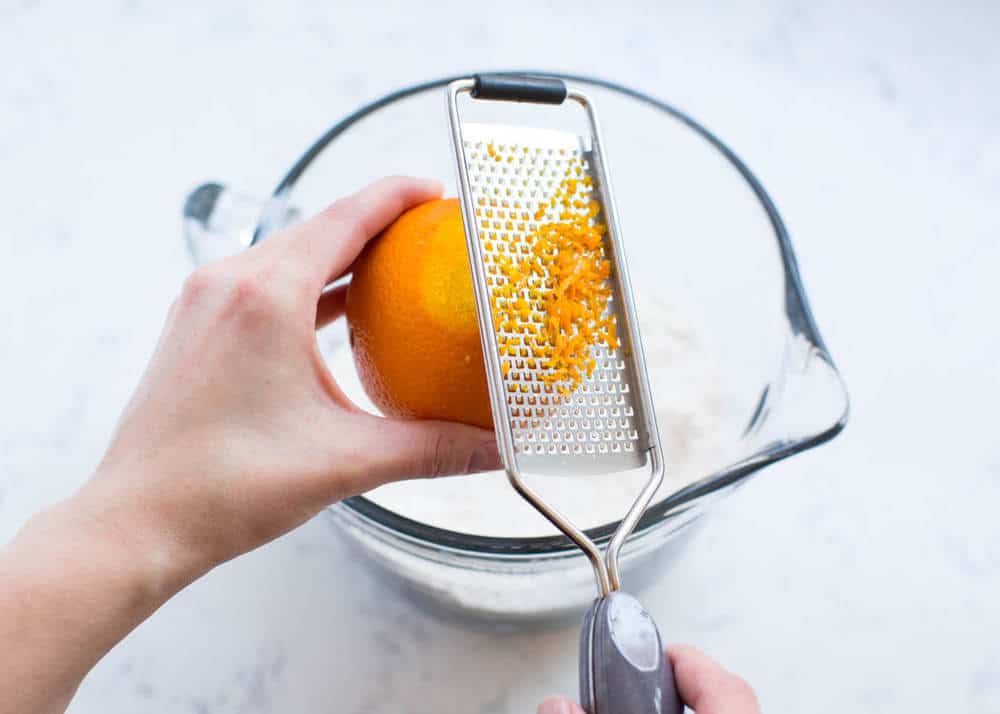 I'm excited to be partnering with my favorite orange juice brand, Florida's Natural®, for this post. My kids request orange juice every morning, and not-from-concentrate Florida's Natural® Orange Juice is our go-to! It tastes delicious and our family loves that it's made from 100 percent Florida-grown oranges. I think that's what gives it such a fresh taste! The juice also adds the perfect sweetness to the fresh orange juice glaze for these scones. I use the no pulp variety for this recipe.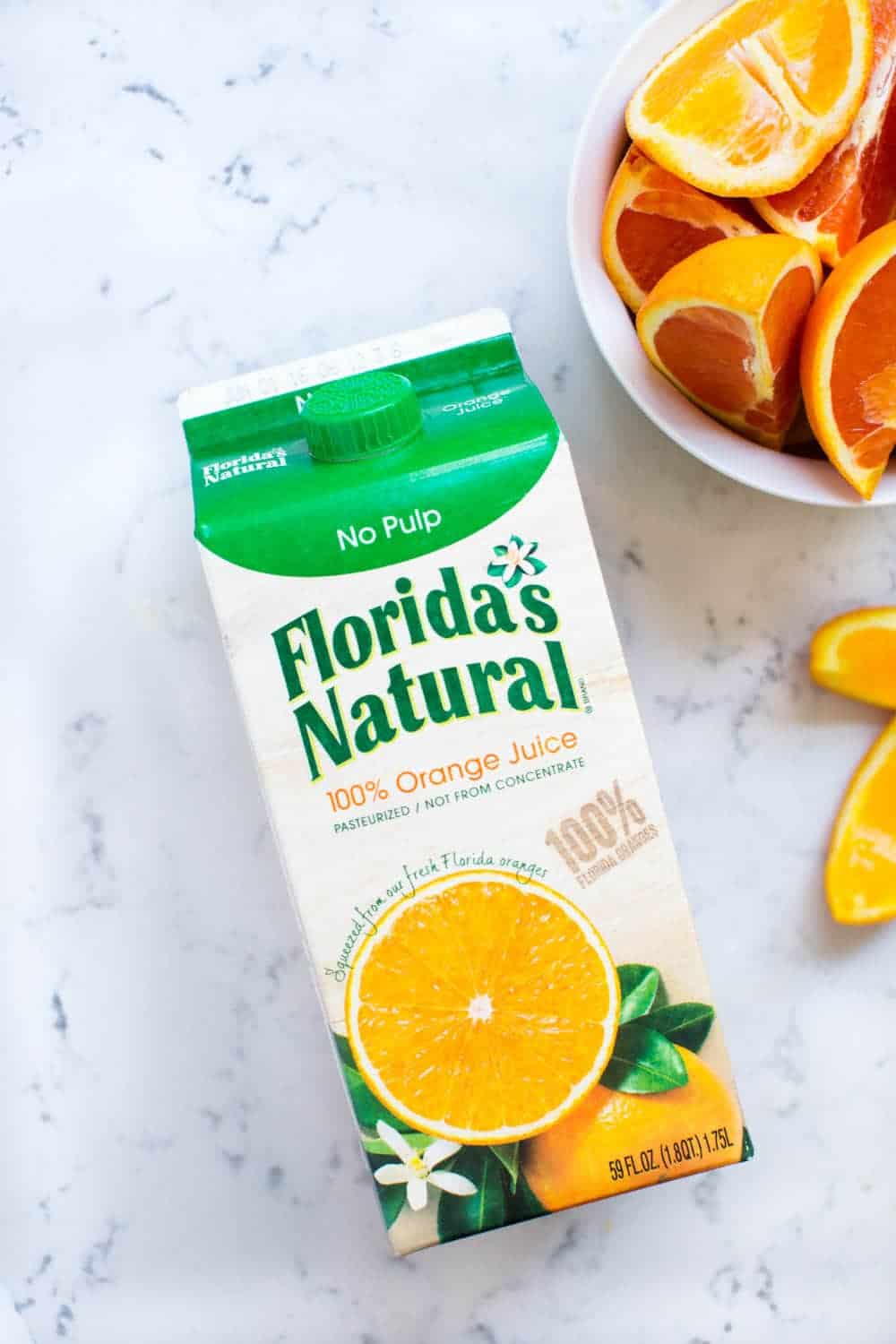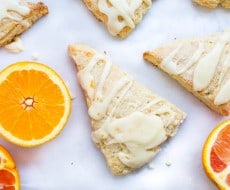 Glazed Orange Scones
Ingredients:
3/4 cup half and half, cold
1 teaspoon vanilla extract
1 egg yolk, whisked
2 cups all-purpose flour
5 Tablespoons granulated sugar, divided
5 teaspoons baking powder
3/4 teaspoon salt
1/2 cup unsalted butter, cold and cut into 1/4-inch pieces
2 Tablespoons not-from-concentrate Florida's Natural® Orange Juice 
Zest from 1 orange, reserver 1 teaspoon for glaze
Glaze:
1 Tablespoon unsalted butter
1 cup powdered sugar
1 teaspoon orange zest
2 Tablespoons not-from-concentrate Florida's Natural® Orange Juice with no pulp (can use more, if needed)
1 Tablespoon half and half
Directions:
Preheat oven to 350 degrees.
In a small bowl whisk together the half and half, vanilla, egg yolk, and orange juice. Set aside.
In a large bowl, whisk together the flour, 1/4 cup sugar, baking powder, salt and orange zest. Using a pastry cuter or 2 forks, cut in the butter until the flour mixture resembles course crumbs. Slowly stir in the half and half mixture and stir just until combined. Press the dough in between two pieces or saran wrap and then place in the refrigerator for 10 minutes to chill.
Dust the counter with flour and then roll the dough into a 10-inch circle. Sprinkle the top with the remaining 1 Tablespoon sugar.
Cut the circle into 8 wedges using a pizza cutter. If you'd like smaller scones, cut the triangles in half. Then place on baking sheet and bake for 13 to 15 minutes, or until the edges are golden brown. Then place on a cooling rack to cool.
For the glaze, melt the butter in a small bowl. Slowly stir in the powdered sugar, orange juice and half and half. Add another Tablespoon if need. The glaze should be thick, yet pourable. Drizzle on top of cooled scones.
All images and text ©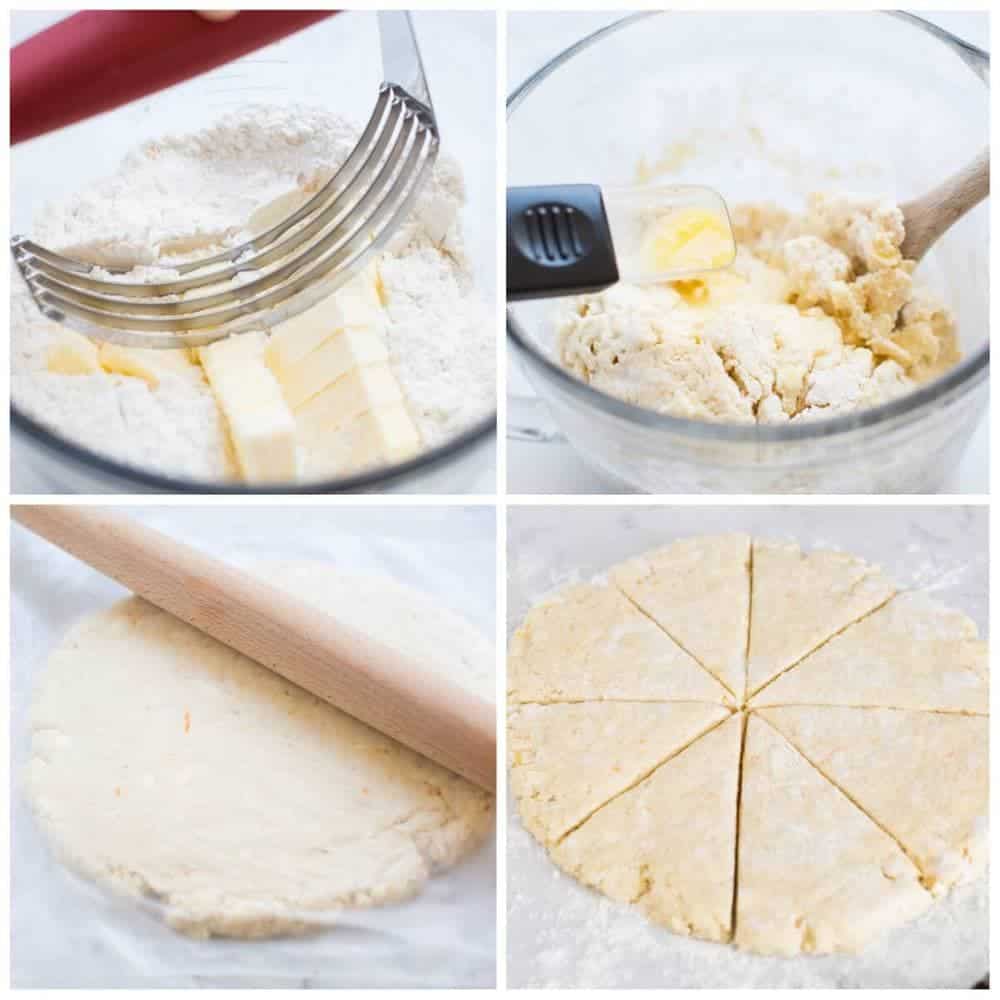 ENJOY! :)

Disclosure: This post is brought to you by Florida's Natural® Orange Juice. All opinions are 100% my own.