From festive pancakes to quick casseroles, these easy Christmas breakfast ideas are sure to make your holiday morning merry and bright.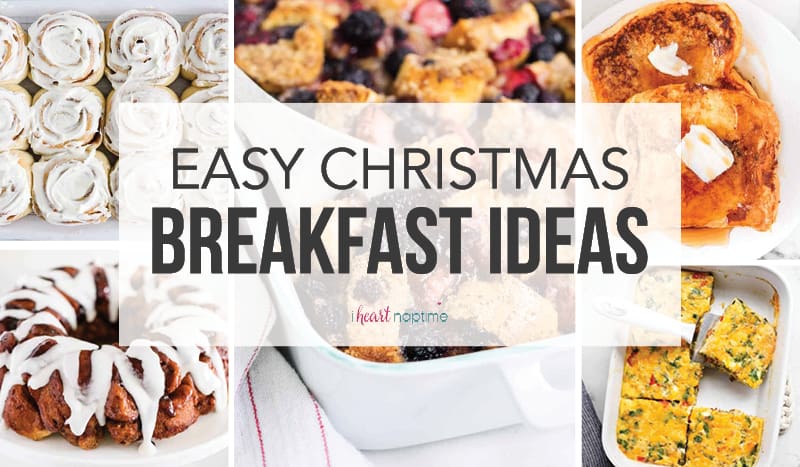 Have a Merry Christmas Morning
If you are anything like me, you love waking up on Christmas morning without even having to think about what you're going to make for breakfast. I just want to enjoy the merry-making moments by the tree with my family (and maybe a cup of hot chocolate or Christmas holiday punch) instead of spending my time in the kitchen trying to come up with something to eat.
I learned a long time ago that it is always better to have a plan in place for that busy holiday morning, so now I know exactly what I am going to make (or already have it made, like the cranberry orange bread) before the festivities begin.
With that in mind, I have gathered some of my all-time favorite Christmas breakfast ideas to help you keep your spirits bright all day long.
What to Make on Christmas Morning
Deciding on a Christmas breakfast recipe can be daunting or simply get overlooked when making appetizers for Christmas, planning a dinner menu, and all that Christmas cookie baking. There are, however, a few things to consider when deciding what to serve for a Christmas day breakfast. Here is what I ask myself when trying to narrow down brunch recipes.
Casual or elevated. The first thing I always ask myself is where will I be serving. Do we want to have a Christmas brunch at the table or eat in our pajamas on trays by the tree? This helps determine if I will be making something that needs to be plated like eggs benedict or not.
Sweet or savory. I always like to balance the morning meal with a little bit of both, but it's good to know what you want for the main dish. For instance, if I decide to make eggnog French toast, I will serve it alongside some oven-cooked bacon. Sweet and savory for the holiday win!
How many people. Will it be just a small gathering or are you hosting guests for a bigger event? This will determine how long it can take to make or if you need more than one dish.
Time it takes. This is important because I want to know how long I am going to be in the kitchen on Christmas morning. While I love easy breakfast ideas, on a holiday morning it all depends on how I am feeling, so I will choose based on if I want something I can make ahead, like the overnight breakfast casserole with sausage; that require just a little bit of prep in the morning, like the sheet pan pancakes; or something that takes a little bit longer but the time is well spent for how good it is, like the best orange sweet rolls.
Christmas Breakfast Casserole
Oh, how I love eggs and how you can transform them into almost anything. I also can't get enough of a good breakfast casserole and how easy it is to pack so much flavor and good-for-you ingredients into each bite. When in doubt, I do the egg route because I know I can make something wonderful.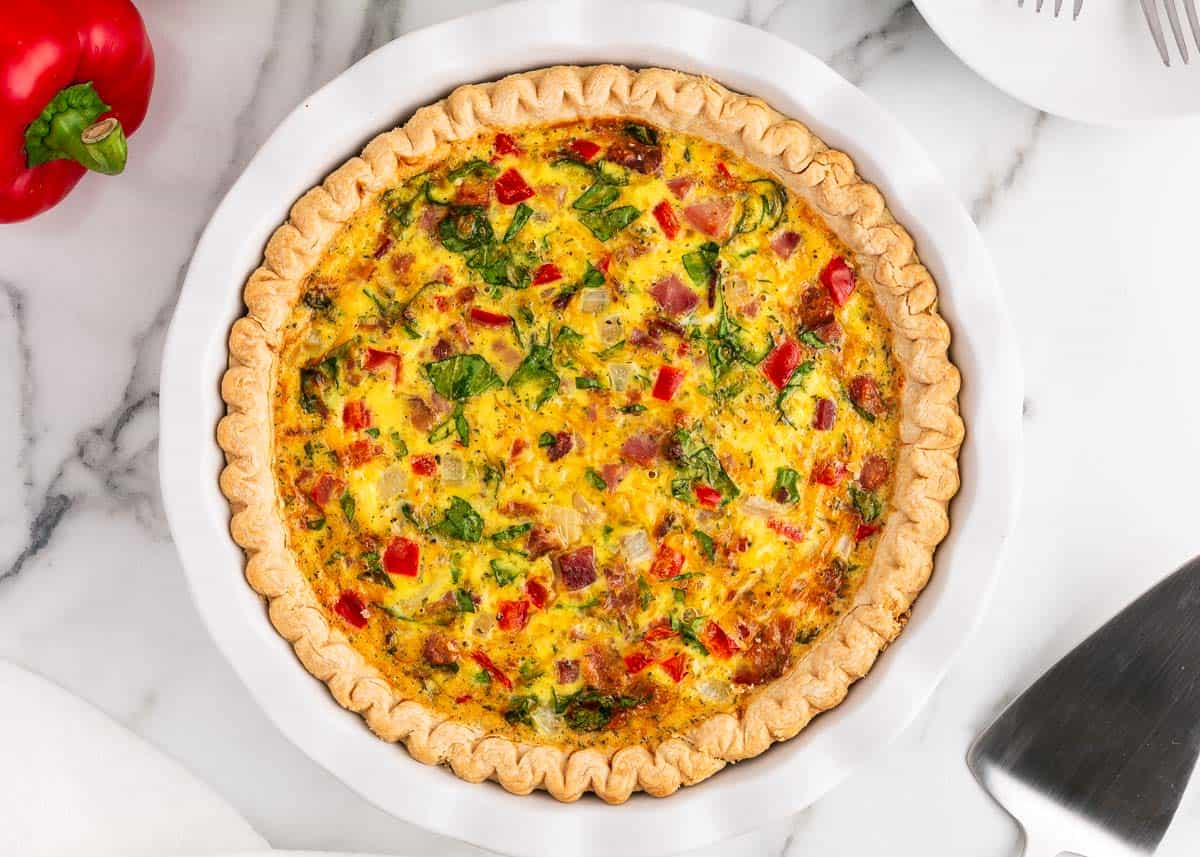 Christmas Pancakes
Pancakes are one of my favorite go-to Christmas breakfast ideas, because they come together quickly and they are so fun to eat. Plus, you can make them festive by the way you shape them or what you use as a topping.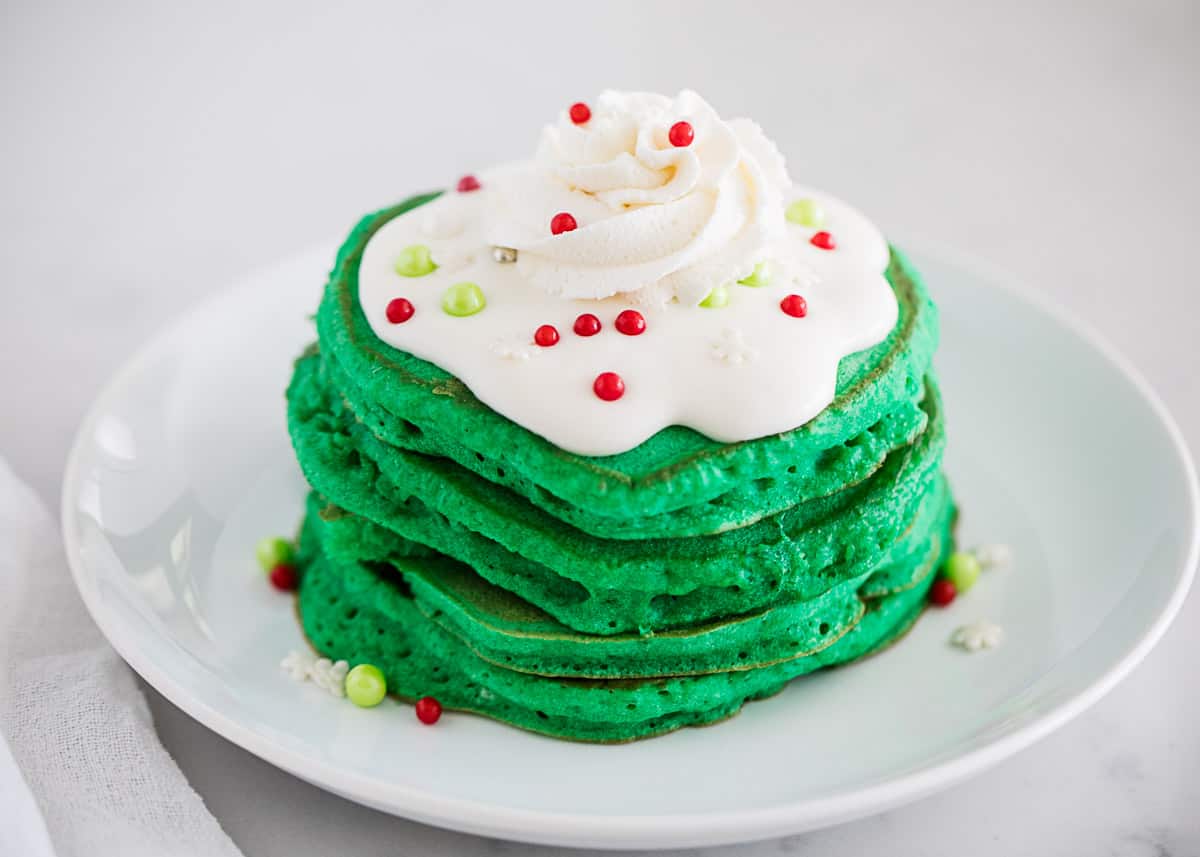 Waffles, French Toast and Crepes
Admittedly, waffles, French toast, and crepes can seem like more effort than some other Christmas breakfast ideas, but they actually can be quite simple. I love to serve them for a sit-down Christmas brunch, where I know the wow factor will be appreciated.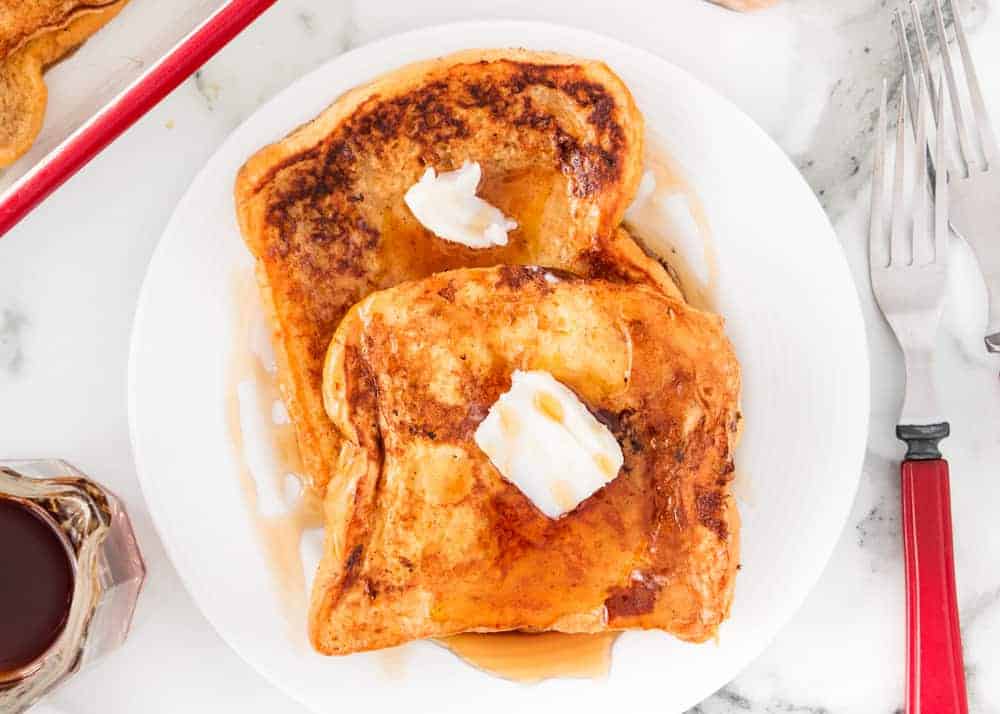 The Full List
Click on the links below to find all the easy Christmas breakfast ideas for the delicious recipes mentioned above.