Jump to Recipe⌄
Classic buttercream frosting recipe
Classic buttercream frosting recipe -creamy, sweet and delicious! The perfect frosting for cupcakes, cookies and cakes.
I shared a similar version of this recipe when I posted my sugar cookies last year, but have tweaked it a little bit recently, so I thought I would share the updated version. This buttercream frosting recipe is perfect for making those fancy cupcakes you see in bakeries. It is so so good!
With buttercream frosting there is really 4 key ingredients: powdered sugar, butter, vanilla and milk. It's really all about the amounts you put in that will change the consistency. I usually like to stick with 2 sticks of butter and 4 cups of powdered sugar as a starting point. If I'm making cookies, I like my frosting a little thinner, but with cupcakes I like it pretty thick so it holds up really well. You just can't go wrong with buttercream! Seriously… butter + powdered sugar….YUM!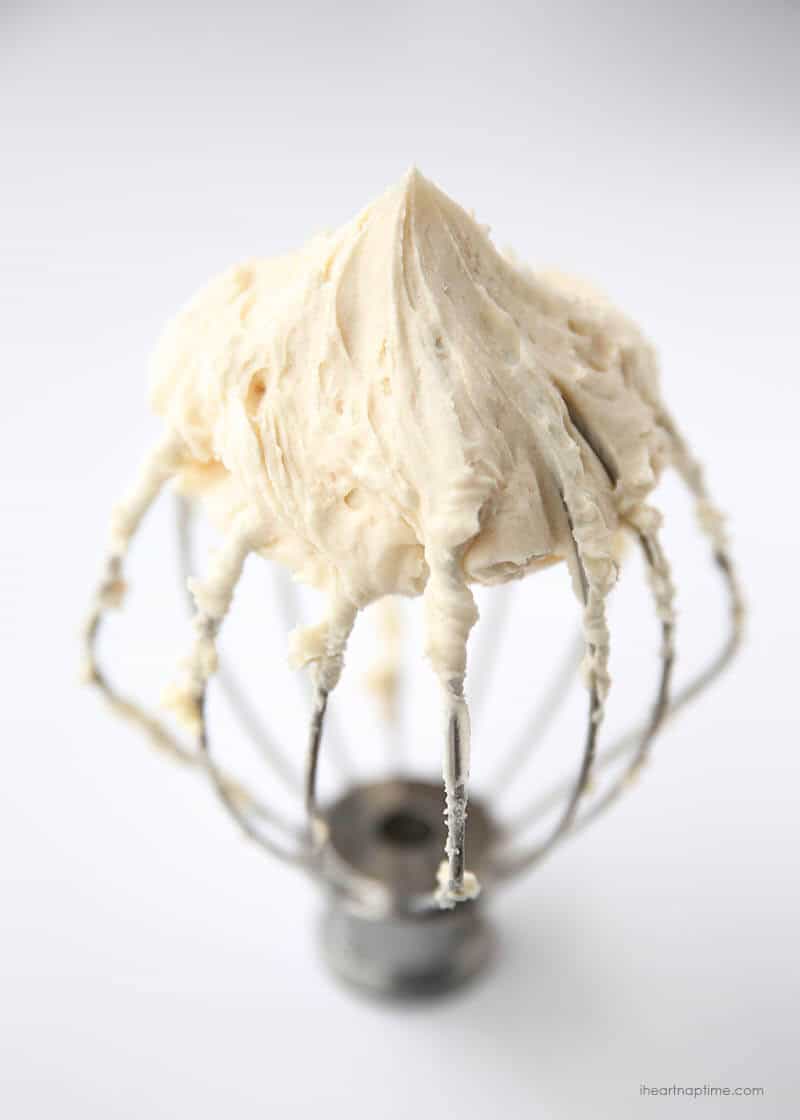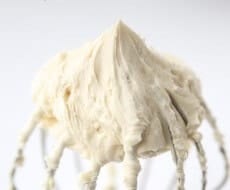 Classic buttercream frosting recipe
Ingredients:
2 sticks salted butter, softened
4 to 5 cups powdered sugar
2 teaspoons vanilla extract
2 to 5 teaspoons of cream or milk
Directions:
In a large mixing bowl whip the butter. Slowly add in 2 cups of powdered sugar. Mix until combined. Add the vanilla and 1 more cup of powdered sugar and continue mixing. At this point you may need to add a teaspoon or two of milk to thin the frosting down. Add in your last cup of powdered sugar and mix until combined. Add more or less milk depending on the consistency. You want the frosting to be thick, creamy and to be able to hold a point.
All images and text ©
Find the recipe for  these delicious chocolate cupcakes HERE.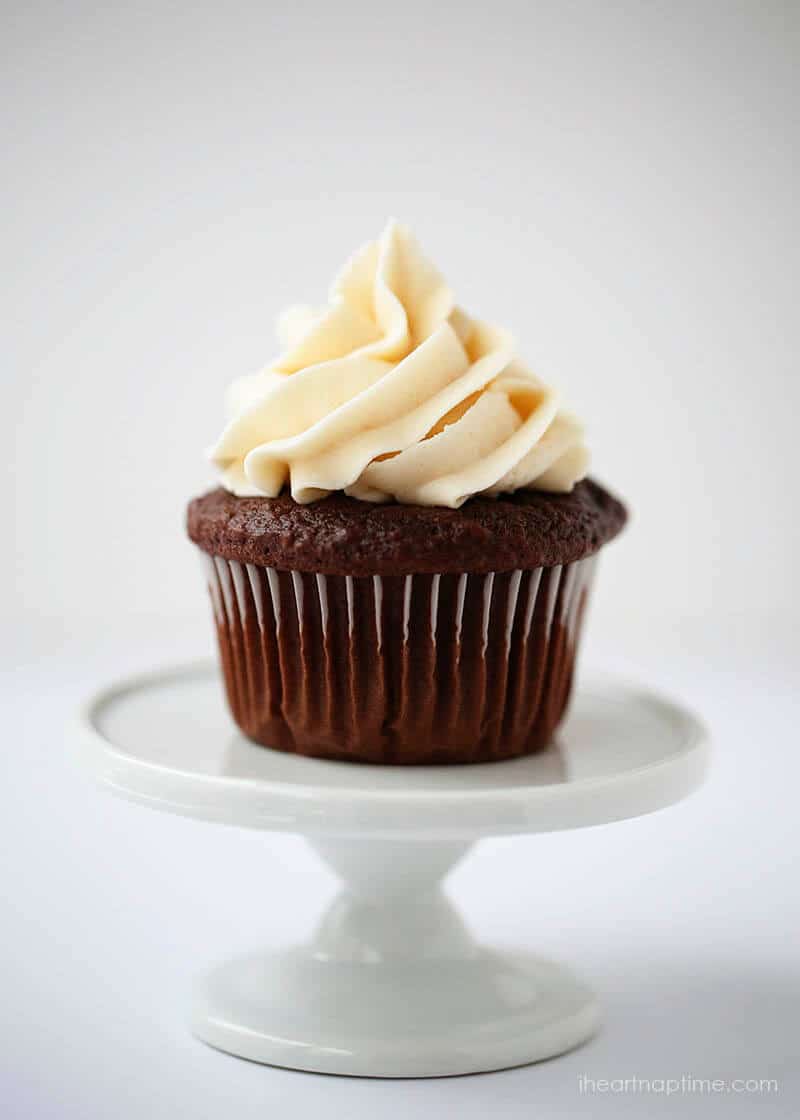 Here is the cupcakes frosted with the 1m tip. See how perfectly the frosting holds up? Love it! Plus it so so yummy! I could lick the frosting straight from the bowl! ;)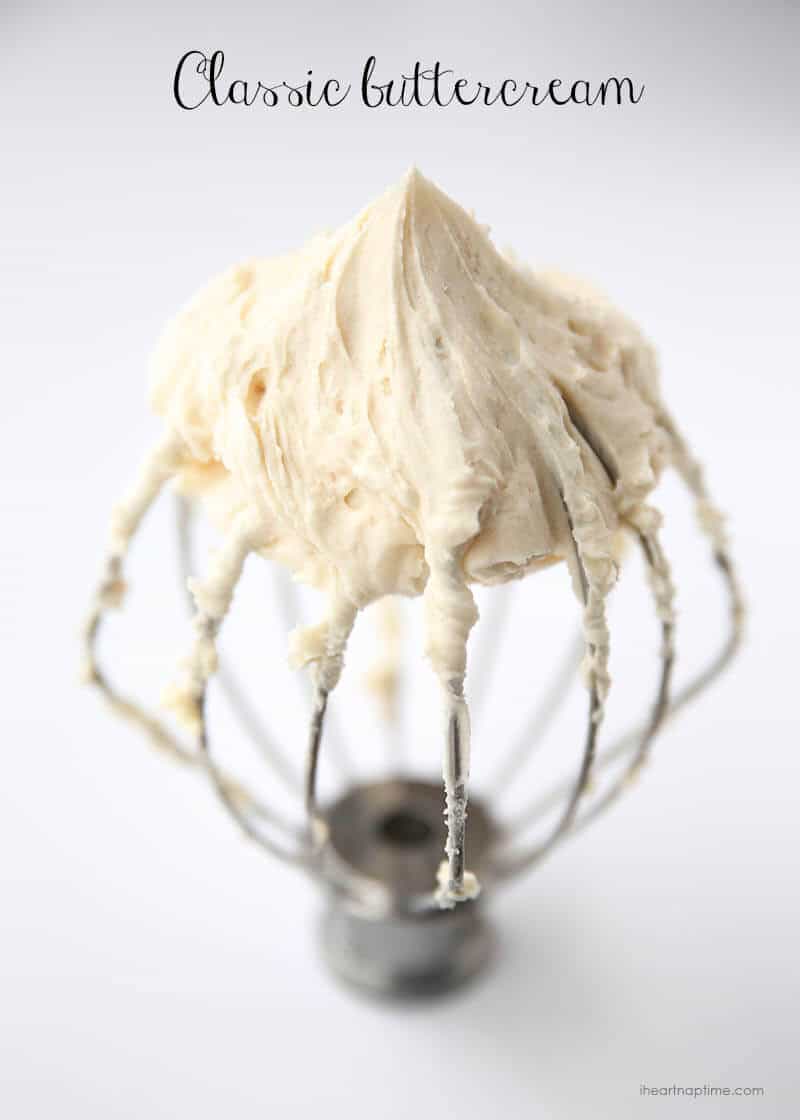 Looking for more desserts with frosting? You'll love these too: