Easy Chocolate Covered Strawberries – the perfect dessert for Valentine's Day! These chocolate covered strawberries are super easy and taste absolutely delicious.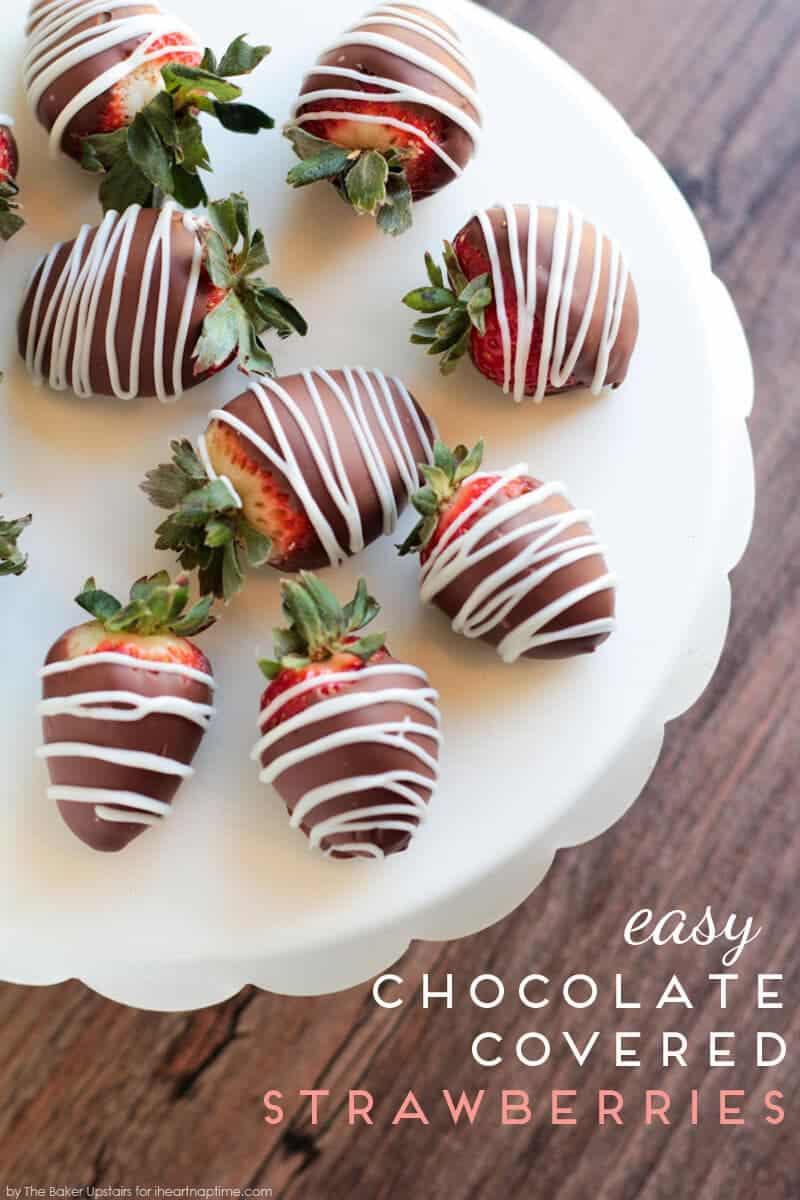 Chocolate Covered Strawberries
February is definitely my most favorite month. I know other people get excited about other holidays… but for me, Valentine's Day is totally where it's at! I've loved it since I was a child, and just seeing all the pretty pinks and reds at the stores this time of year makes my heart go pitter-pat. I love that Valentine's Day is the perfect time to show my little family how much I love them. I always go all out with a big Valentine's breakfast, and leave gifts and treats on each of my family members' plates. This year I will definitely be making these easy chocolate covered strawberries for the big day!
How to make chocolate covered strawberries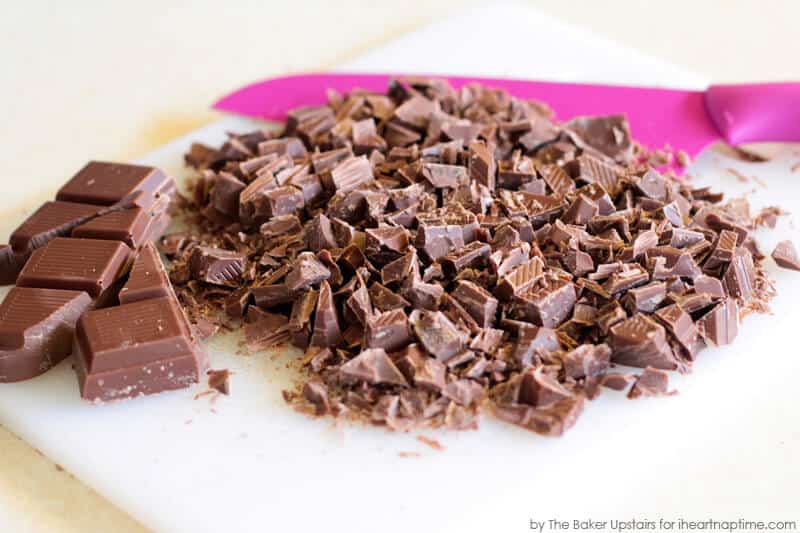 If you haven't made DIY chocolate covered strawberries before, rest assured that they are surprisingly simple and easy to make. They are still totally impressive, though! Strawberries and chocolate are always a delicious combination, and I love biting through the firm chocolate shell into the juicy berry beneath.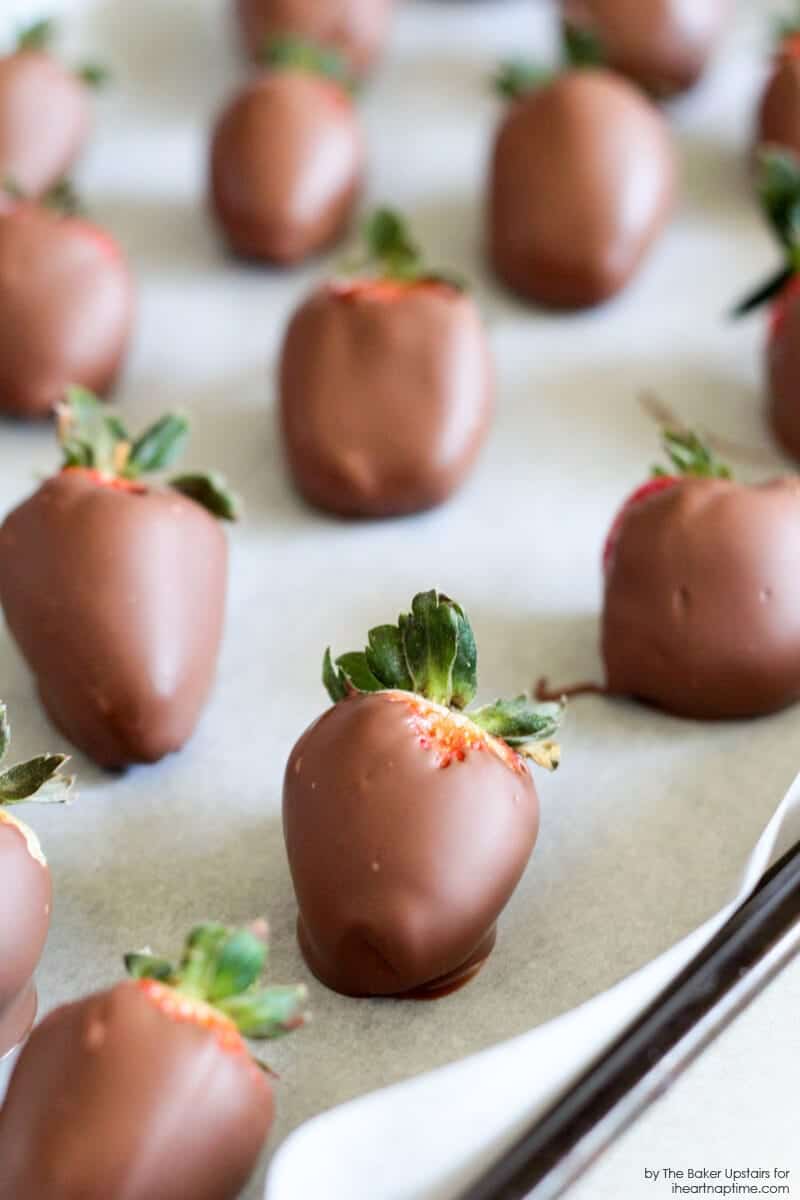 Tips for making chocolate covered strawberries
I've learned a few tricks of the trade from all the times that I've made these before.
Use ripe, firm strawberries. If they start out a little mushy and soft, they're not going to turn out well. The strawberries will leak and the chocolate will most likely crack and break.
Make sure your strawberries are completely 100% dry before you dip them in the chocolate. Even a small droplet of water will make the chocolate not stick.
Use good quality chocolate. I like to use the Pound Plus bars from Trader Joe's, because I love the way they taste. I've used candy melts successfully in the past, but I feel like they don't have the same depth of flavor as using a bar of chocolate. I usually use good quality white chocolate baking chips for the white chocolate drizzle.
Don't stress about making them perfect! Like most skills, it may take a little practice to feel confident in dipping them, but I'm all for the rustic charm. The white chocolate drizzle covers up a lot of mistakes, and they taste great either way!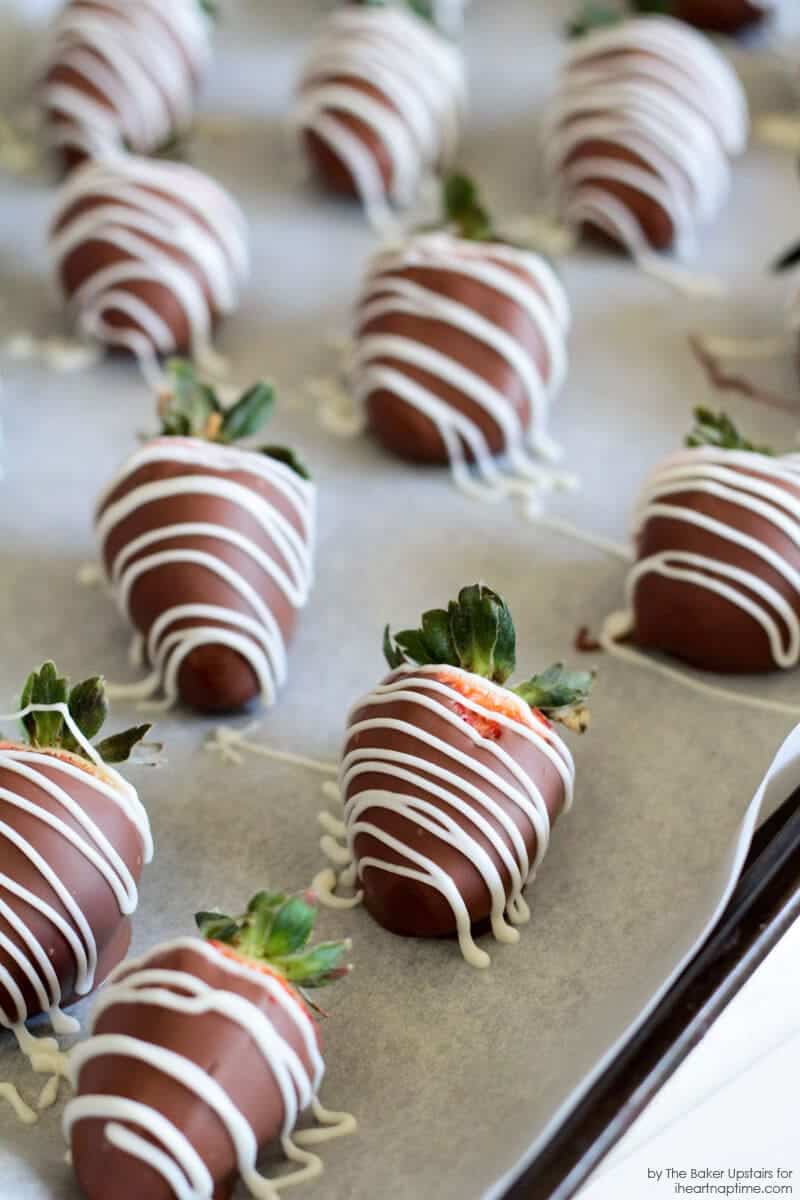 Love these chocolate covered strawberries? You'll like these other chocolate recipes too:
Chocolate covered strawberry recipe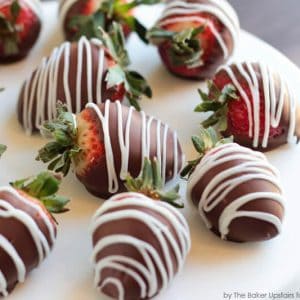 Easy Chocolate Covered Strawberries
Easy Chocolate Covered Strawberries - the perfect dessert for Valentine's Day! These chocolate covered strawberries are super easy and taste absolutely delicious.
Ingredients
24

medium strawberries

washed and dried very well

8

ounces

good quality chocolate

chopped, divided

4

ounces

white chocolate

chopped, divided
Instructions
Line a baking sheet with parchment or wax paper.

Add 3/4 of the chopped chocolate to a microwave safe bowl. Melt at 50% power for 30 second intervals, stirring in between. When chocolate is melted, remove from microwave and stir in remaining 1/4 of chocolate. Stir until until the chocolate is melted and smooth.

Dip each strawberry into the chocolate, turning to coat all sides. Lift and let the chocolate drip for a moment, then place on the prepared baking sheet. Complete with remaining strawberries. Refrigerate 5-10 minutes, or until the chocolate has hardened.

While the chocolate is hardening, melt the white chocolate according to the same directions as the milk chocolate. Pour the melted white chocolate into a pastry bag (or a ziploc bag) and cut a small piece off the tip of the bag. Drizzle back and forth over the strawberries. Refrigerate until firm. Store strawberries in the refrigerator.
Nutrition
Calories:
77
kcal
|
Carbohydrates:
9
g
|
Fat:
4
g
|
Saturated Fat:
2
g
|
Sodium:
5
mg
|
Potassium:
59
mg
|
Sugar:
8
g
|
Vitamin C:
8.6
%
|
Calcium:
1.4
%
|
Iron:
1.8
%
PIN THIS RECIPE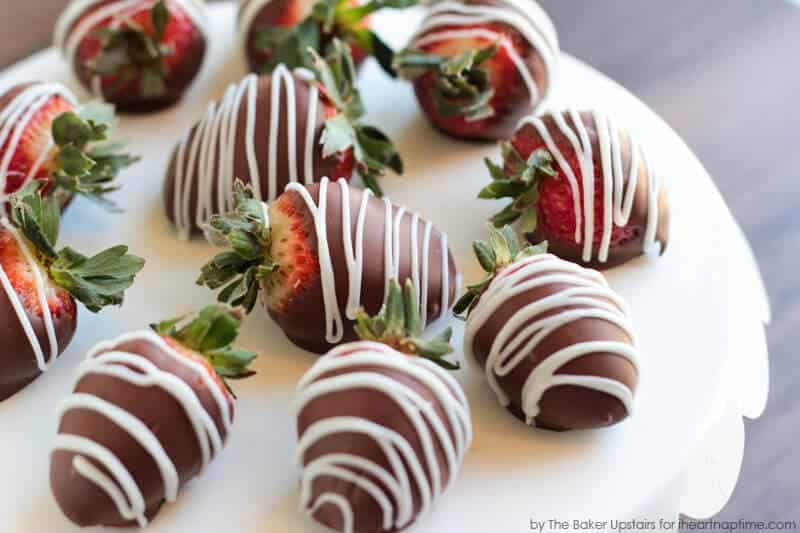 Happy strawberry dipping, and happy Valentine's Day! ENJOY!