Jump to Recipe⌄
Pumpkin pudding cookies
There's nothing like pumpkin pudding cookies on a crisp fall day. Or anything pumpkin for that matter. Once you combine pumpkin, butter and sugar… something magical happens!
I whipped up a batch of these pumpkin pudding cookies over the weekend and they were quite delicious. These are a fun fall twist on my double chocolate pudding cookies. If you love pudding cookies and you love pumpkin… you are bound to love these as well.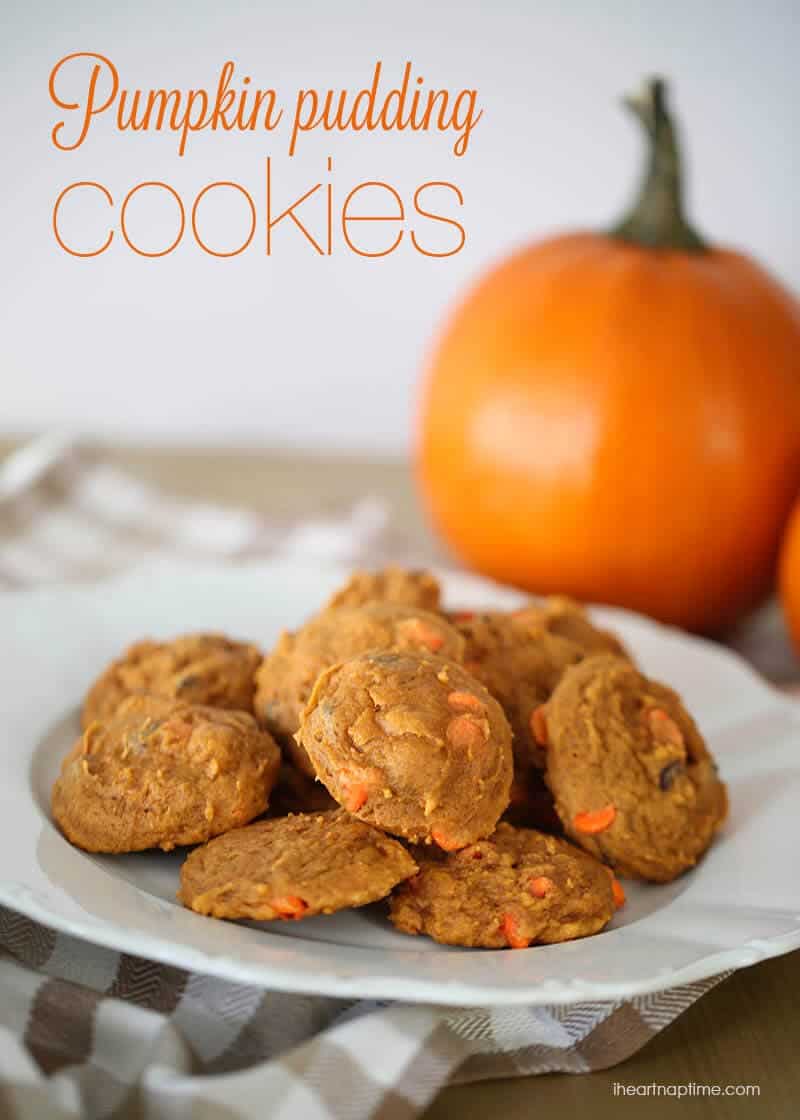 MY OTHER RECIPES
Pumpkin pudding cookies
Ingredients:
1/2 cup butter (softened)
1/2 cup pumpkin puree
1/2 cup sugar
1/2 cup brown sugar
3.4 oz pkg dry instant pumpkin spice pudding mix
2 eggs
1/2 tsp vanilla
2 1/2 cup flour
1 tsp baking soda
1/2 tsp baking powder
1/2 tsp cinnamon
1/4 tsp nutmeg
1 (10 oz) bag semi sweet chocolate chips
Directions:
1. Preheat oven to 350 degrees.
2. Cream together butter and sugars in a large mixing bowl. Stir in pumpkin, pudding mix (dry) and vanilla.
3. Beat in one egg at a time.
4. In a separate bowl whisk together flour, baking soda, baking powder, cinnamon and nutmeg. Then slowly stir into the wet ingredients. Stir in the chocolate chips.
5. Line baking with baking mat or parchment paper and then spoon cookie dough onto the baking sheet. Bake for 10-12 minutes. Remove from oven and allow to cool on pan for 1-2 minutes, then transfer to cooling rack.
6. Enjoy with a cold glass of milk!
Note: If you can't find pumpkin spice pudding, try adding 2 teaspoons of pumpkin spice to a vanilla pudding mix.
All images and text ©
I found a bag of Halloween chocolate chips (black and orange) so we used those, but regular chocolate chips will do.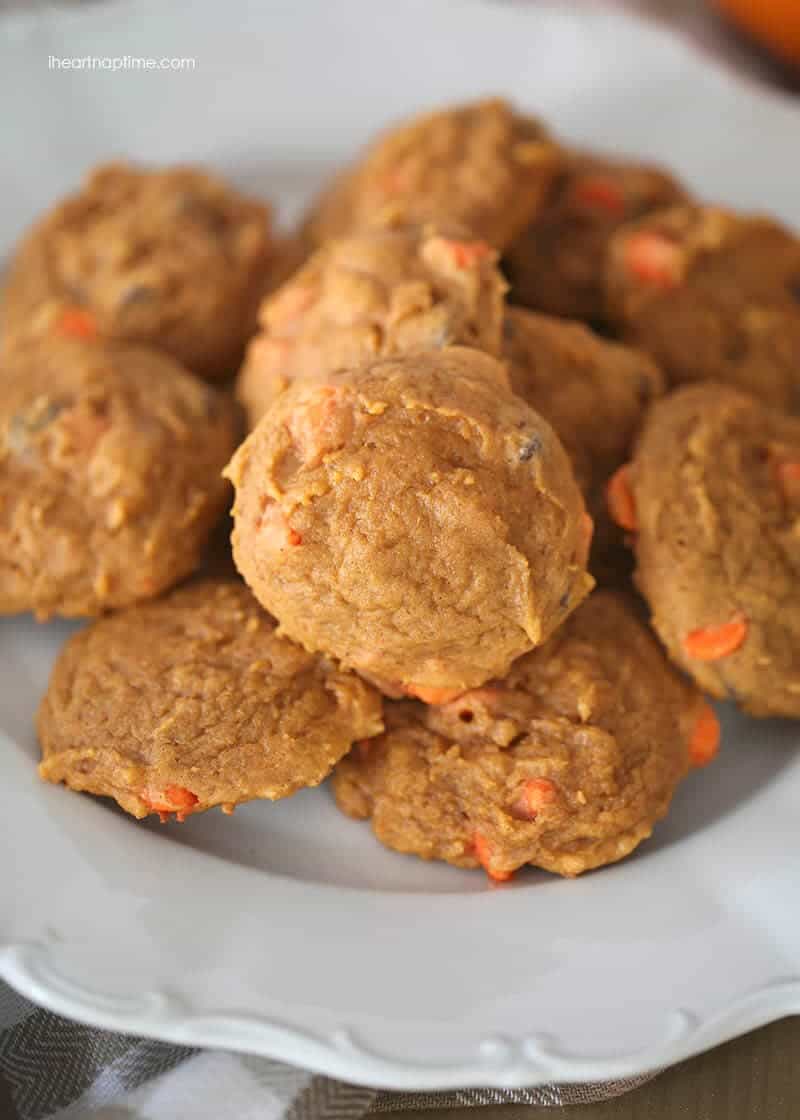 Make your Halloween a little bit happier with these pumpkin pudding cookies!
Happy baking! xo- jamielyn
Looking for more pumpkin cookies? You'll love these too: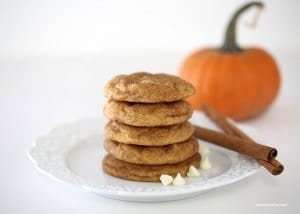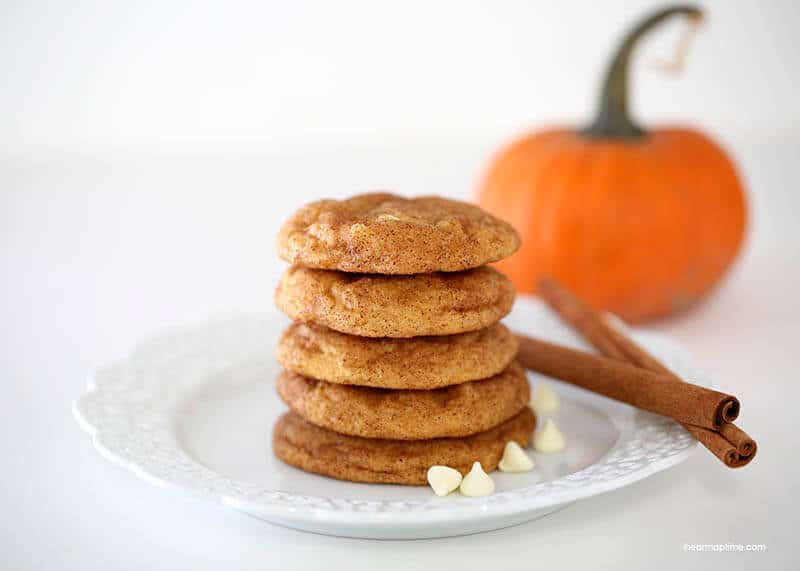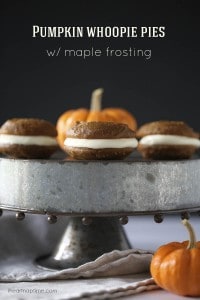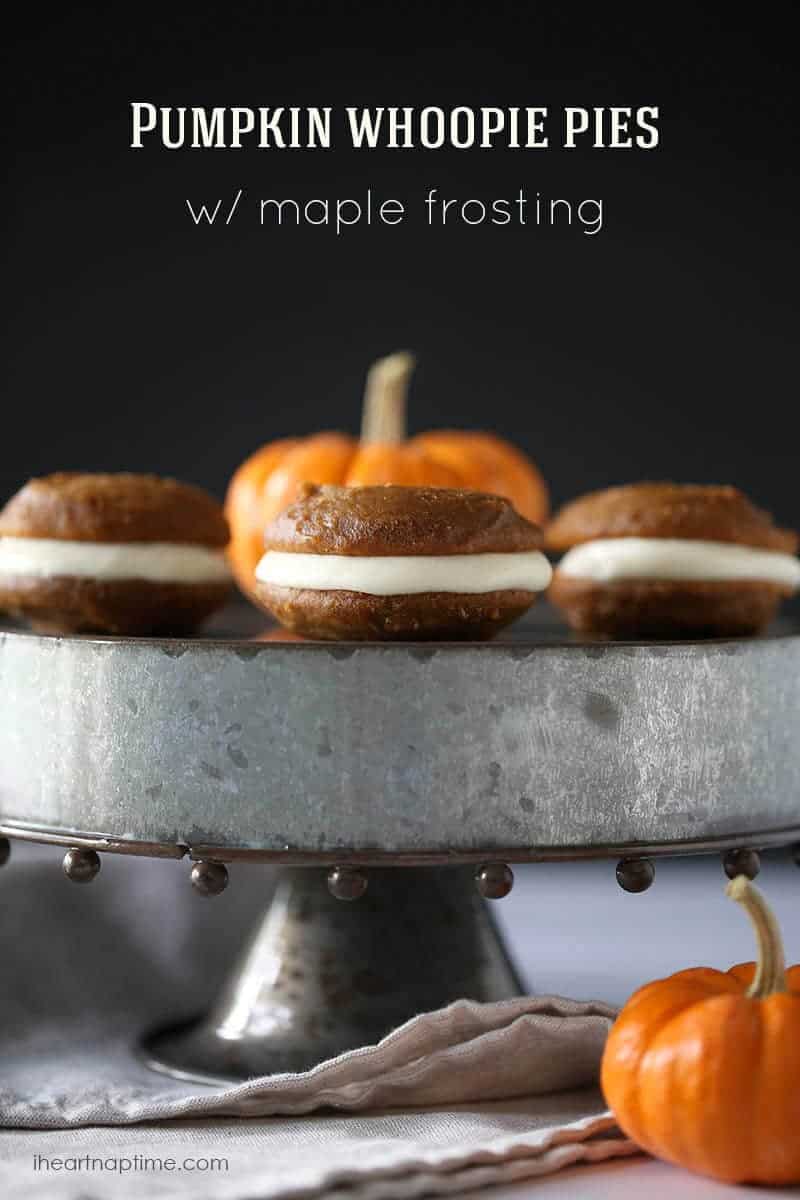 The BEST pumpkin chocolate chip cookies