Pumpkin snickerdoodle muffins
Since today is November 1st, I thought it was only fair to share a pumpkin recipe with you. I can't seem to get enough of it! These pumpkin snickerdoodle muffins are so good and super easy to make!
One of my favorite things to do when baking is to doctor up a cake mix. You guys know I'm all about saving time in the kitchen. For these muffins I used the Krusteaz cinnamon crumb cake mix (my favorite mix). Then I substituted a can of pumpkin for the oil and eggs. I also added in some pumpkin spice and nutmeg to bring out all the yummy pumpkin flavor.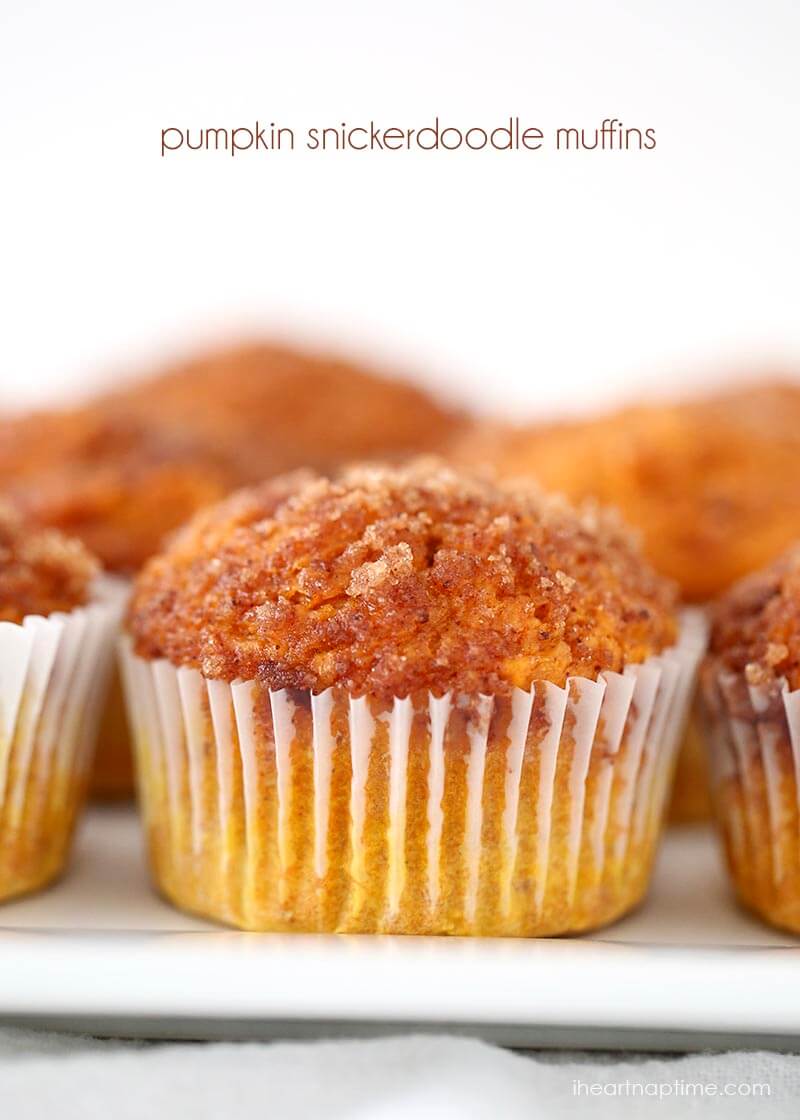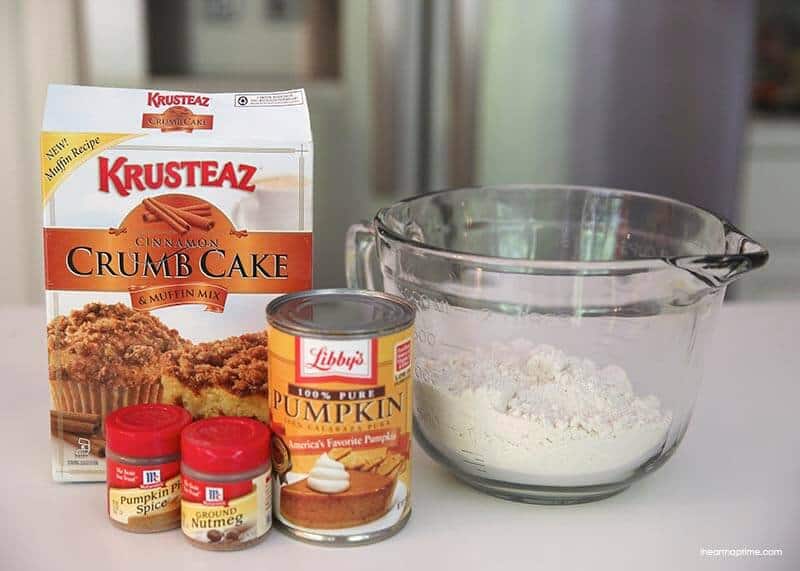 MY OTHER RECIPES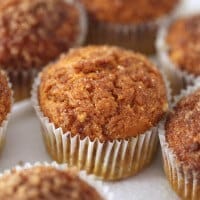 Pumpkin snickerdoodle muffins
Ingredients:
1 pkg Krustez cinnamon crumb cake mix
1 15 oz can pumpkin puree
1/8 cup water
1 tsp pumpkin spice
1/2 tsp ground nutmeg
1/4 cup cinnamon topping (from mix)
*Save remaining cinnamon topping to use on the top muffins*
Directions:
1. Pre-heat oven to 350°.
2. Whisk cake mix, pumpkin spice and nutmeg in a large bowl. Add in pumpkin, water, and cinnamon topping and stir until combined.
3. Fill 12 cupcake liners 3/4 the way full with batter. Sprinkle 1-2 tsp of the cinnamon topping on top and press down lightly with the back of a spoon.
4. Bake for 25 minutes or until a tooth pick comes clean.
5. Remove from oven and allow to cool in pan for 2 minutes, then transfer to a cooling rack.
Enjoy!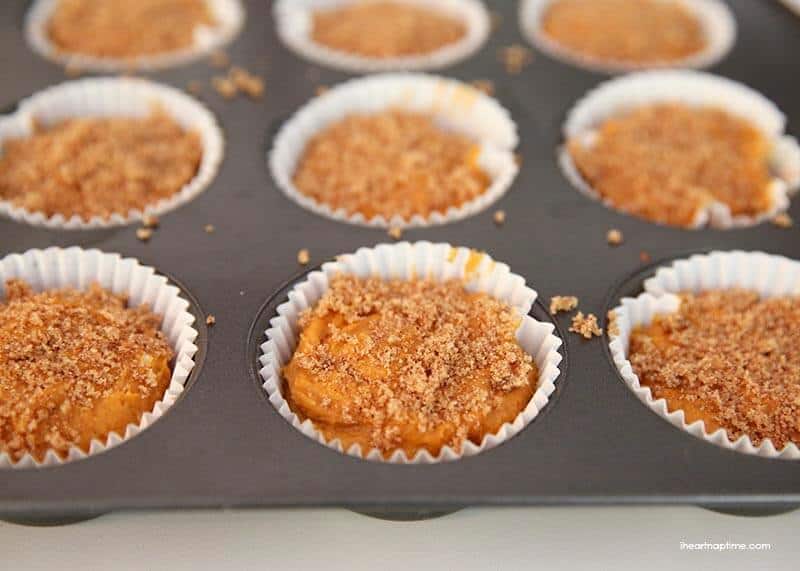 I didn't end up using all of the cinnamon sugar, but you can add as much as you'd like! The more the better!
Pumpkin muffins sprinkled with cinnamon sugar… it doesn't get much better than that! Enjoy!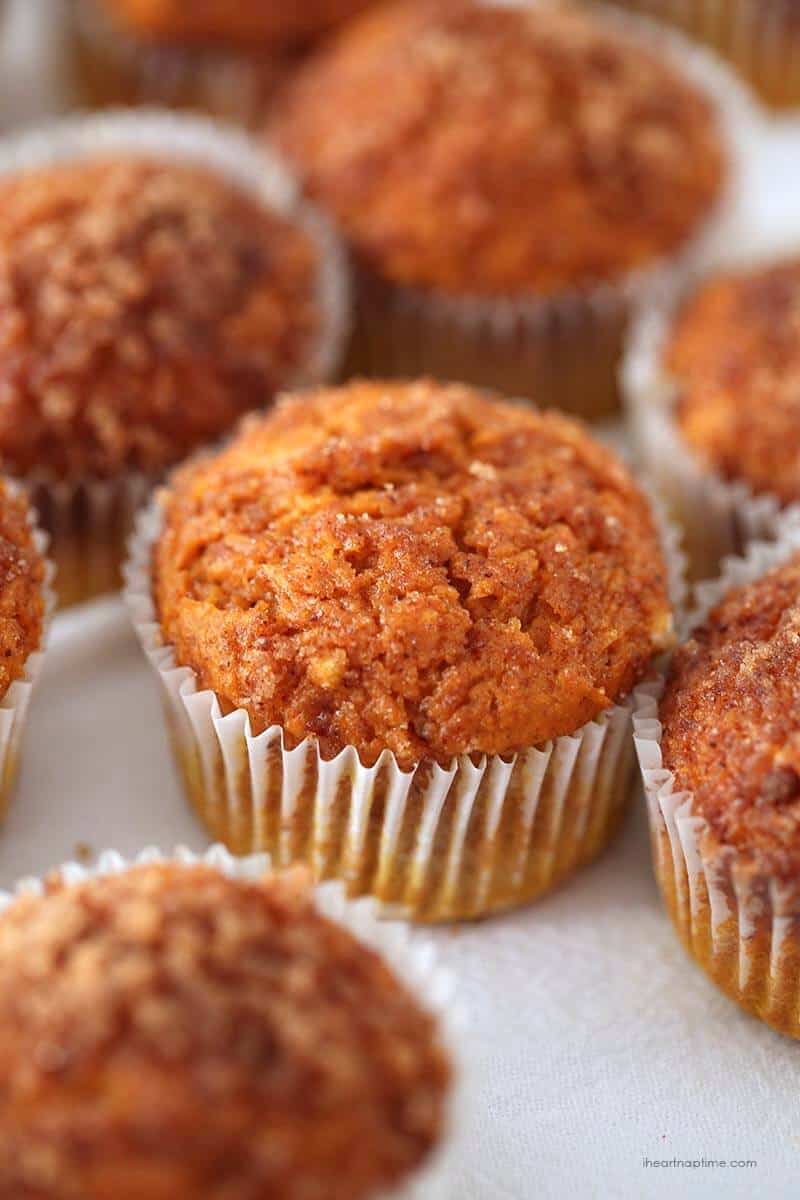 Happy baking! xo- jamielyn
This post is brought to you by Krusteaz. All opinions are 100% my own. 
Join in! Leave a comment!
Comments