Bring out the natural sugars and flavors of roasted zucchini and squash using high heat and a simple seasoning blend. A quick and easy way to get a perfectly roasted veggie side dish all summer long!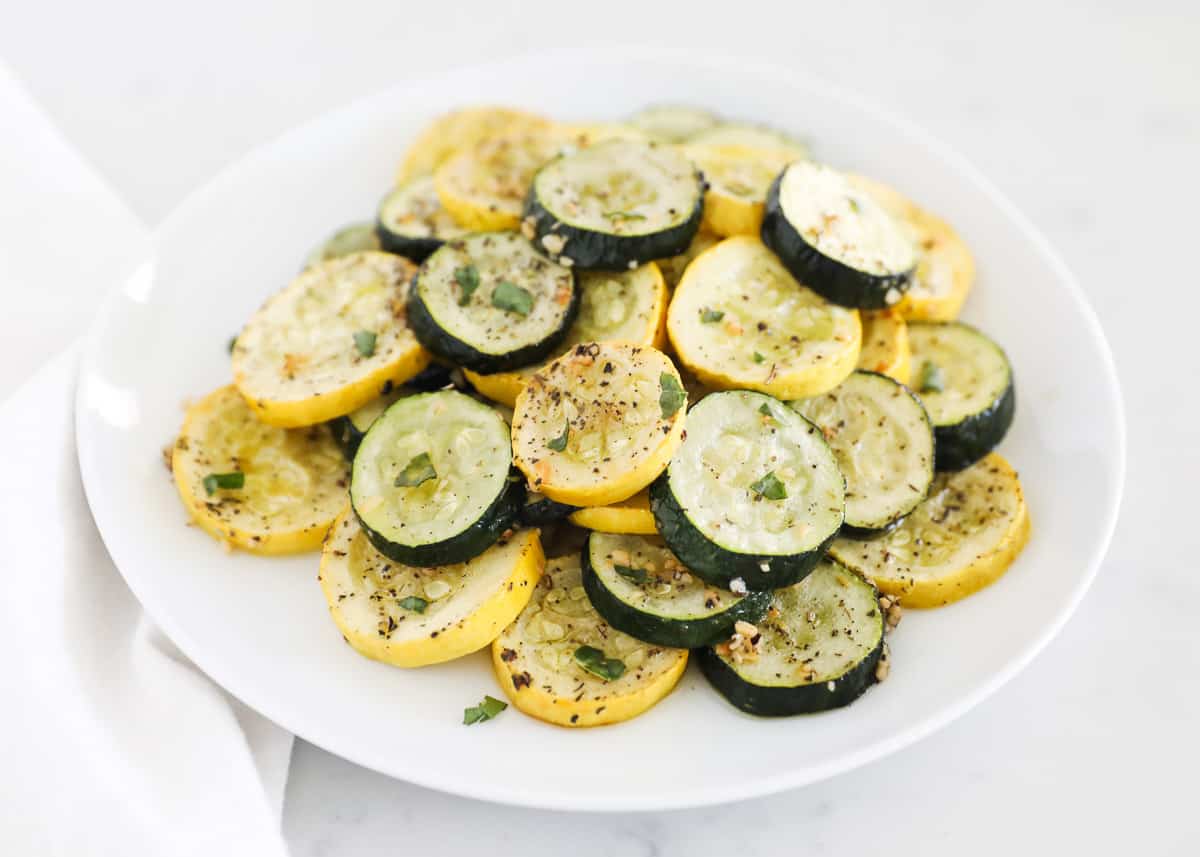 Summer Squash
This roasted zucchini and squash recipe is a quick summer side dish that goes with almost any protein. So, you can bet it's on our table a lot throughout the season. When it gets roasted and caramelized, not only does it bring out the natural sugars of the veggies but it gives it a buttery note and a tender juicy texture that my kids go crazy for. These and baked zucchini fries are a favorite around here and if there's ever an opportunity to get my kids to ask for seconds on vegetables, I'm going to take full advantage!
You can enjoy this dish warm or cold, on its own or as a side, in sandwiches, wraps, salads, or on a pizza! It pairs well with steak, chicken, baked tilapia, and pork but is also a fantastic vegan and gluten-free option or something to add to your meatless Monday menu.
Zucchini and squash roasted has such an abundance of flavor and the garlic and Italian seasoning gives it that extra layer of taste. Finishing it off with a sprinkling of parmesan cheese or a drizzle of balsamic glaze takes it over the top!
Are Zucchini and Squash the Same Thing?
Zucchini is a squash, but squash isn't necessarily a zucchini. When you look at butternut, acorn, or spaghetti squash, they are very clearly not zucchini. However, when you look at yellow squash they are much more similar to one another that you may start to question whether or not they're the same thing. They're not! They pair well together when roasting because they are very similar in texture, water content, and size. Also, zucchini is green and yellow squash is (drumroll please), yellow.
Don't worry, we're not even going to start talking about how squash is technically a fruit!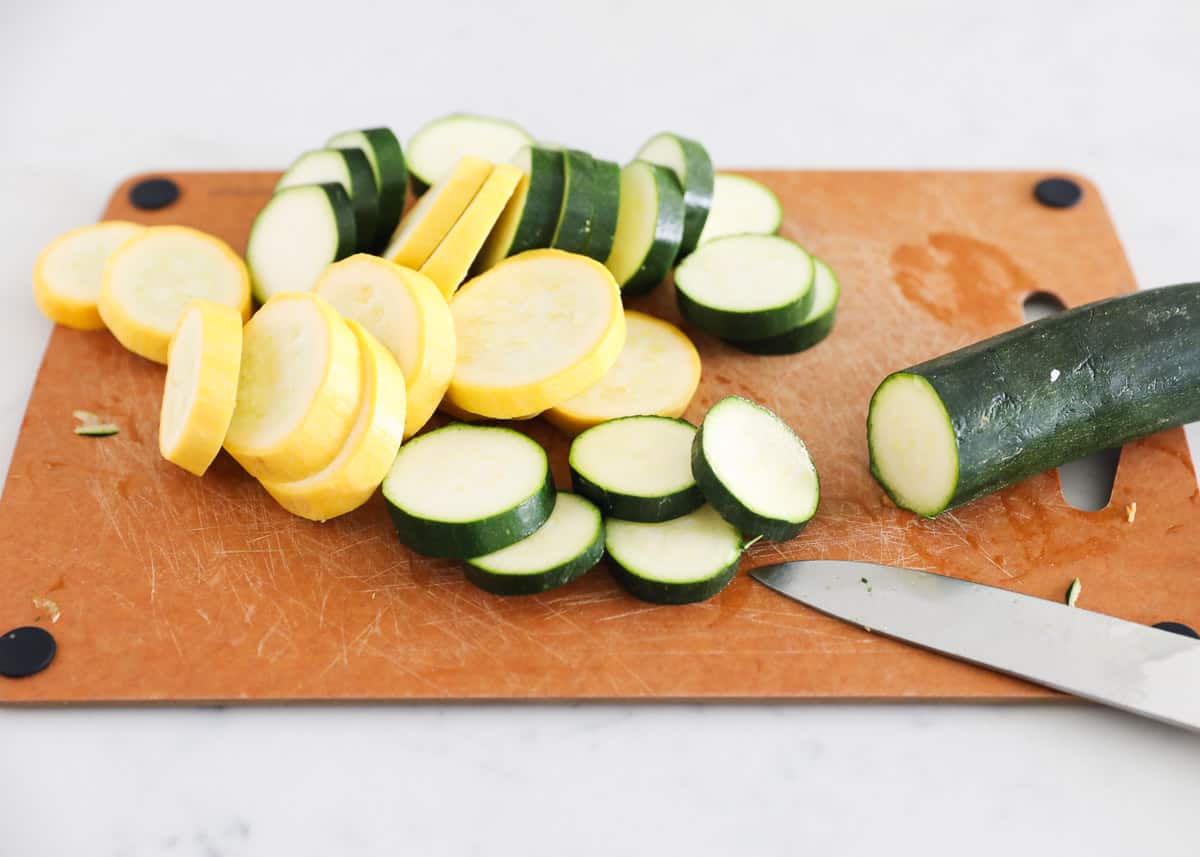 Tips for Roasting Zucchini and Squash
Trim the stem but don't peel the skin. Wash thoroughly and pat dry.
Cut each piece to a similar size, whether you cut it into rounds or spears. This helps with even baking.
Thicker pieces make it easier to avoid soggy veggies, so unless you're dehydrating them into chips under low and slow heat, cut them to at least 1/2 inch thick for rounds, or quartered for spears.
If you have a rack, use it to lay your squash on top of the baking sheet. Airflow all around will help it crisp up evenly.
Do not overcrowd the pan causing too much steam transferring from one piece to another. Bake in batches or on two separate sheets if necessary.
Finish under the broiler for a nice extra crispy texture. If you have sprinkled them with parmesan cheese after baking, placing them under the broiler will give it a nice golden crusty coating.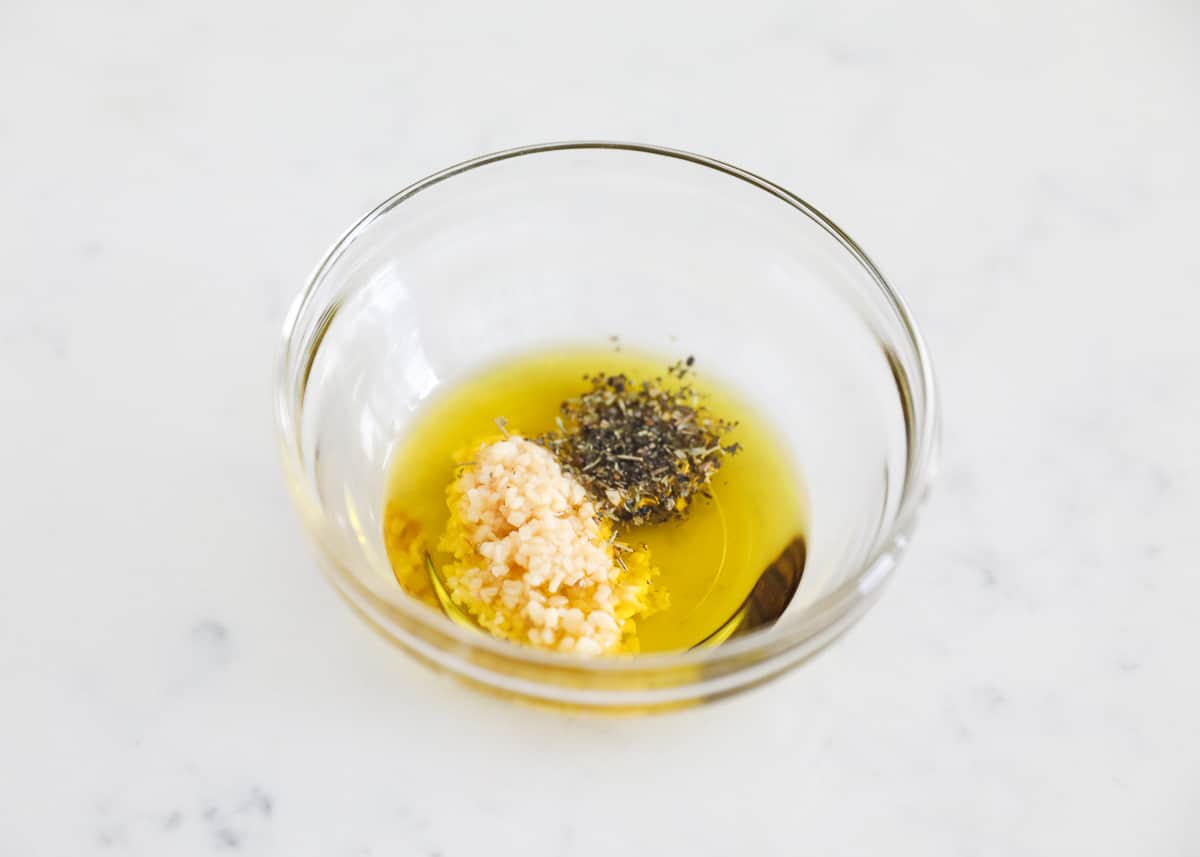 Variations on Seasonings
Parmesan cheese and fresh chopped parsley are one of my favorite combos but from time to time I like to switch it up with some of these ideas:
Red pepper flakes or chili powder for a little heat.
A squirt of lemon juice at the end for a little citrus kick.
Breadcrumbs for a bit of a crispier coating.
Other fresh herbs like dill, oregano, or basil.
Ways to Serve Roasted Veggies on the Side
The simple seasoning makes it compatible with pretty much anything! Below is a list of recipes that would welcome a roasted veggie side dish.
Storing & Reheating Suggestions
To store: Keep in an airtight container for up to 4 days in the fridge. Zucchini and other summer squash have a high water content so they don't freeze well without getting all kinds of soggy. They will still get a bit soggy after sitting in the fridge for a while, but nothing a pop in the oven won't fix.
Reheat: Heat in the oven at 400ºF until it's warmed through, but do not over bake. You can also use the toaster oven for smaller batches.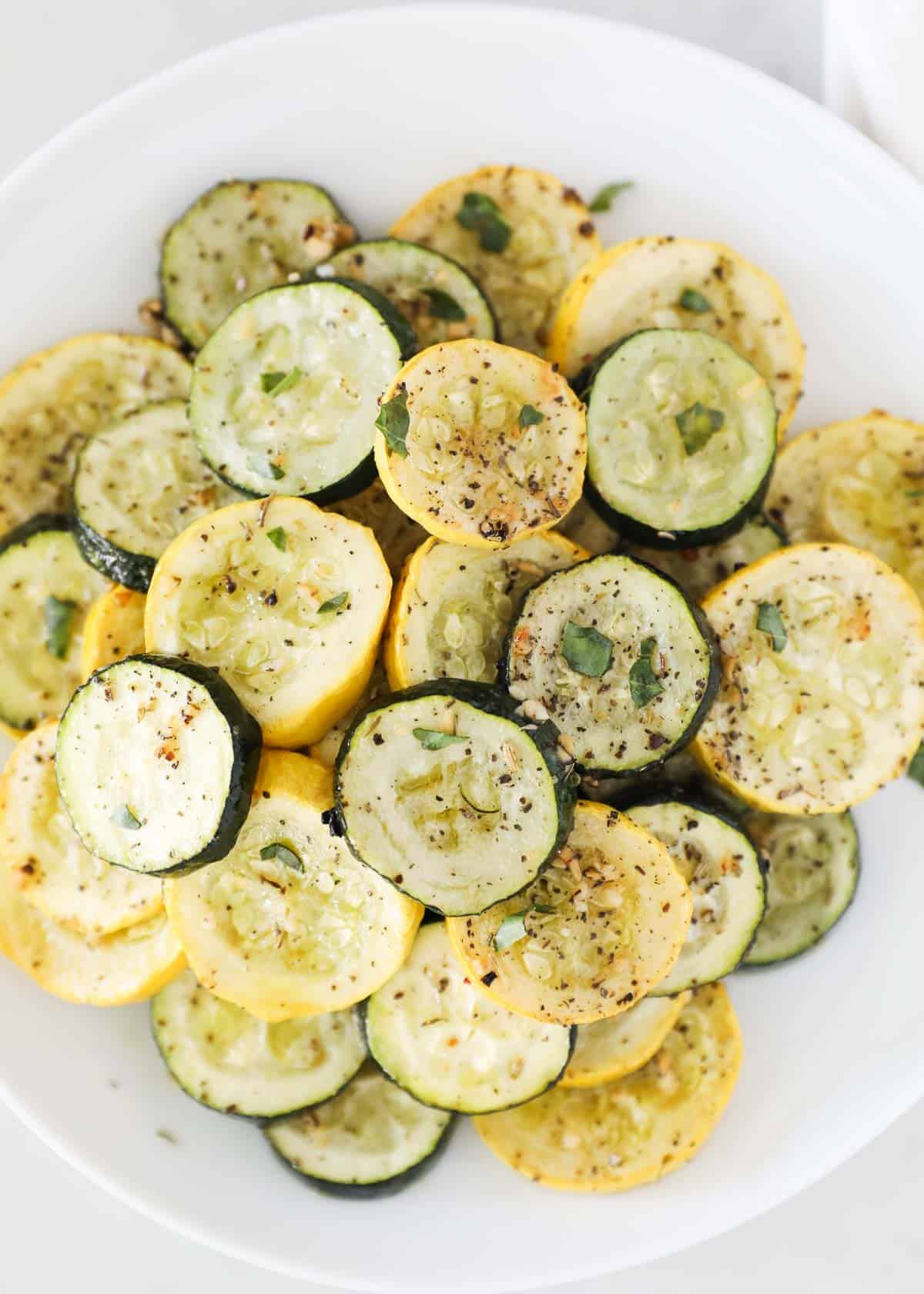 More Vegetables Side Dishes
HUNGRY FOR MORE? Subscribe to my newsletter and follow on Facebook, Pinterest and Instagram for all the newest recipes!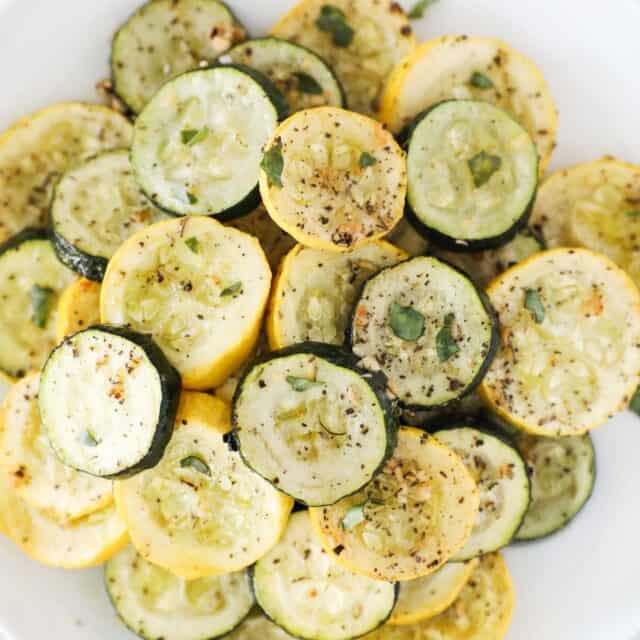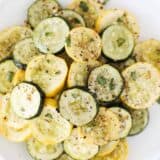 Roasted Zucchini and Squash
Bring out the natural sugars and flavors of roasted zucchini and squash using high heat and a simple seasoning blend. A quick and easy way to get a perfectly roasted veggie side dish all summer long!
Ingredients
1 pound zucchini , 2 small zucchini
1 pound yellow squash , 2 small squash
2 Tablespoons extra virgin olive oil
2 to 3 teaspoons minced garlic
1 teaspoon Italian seasoning
½ teaspoon Kosher salt , more to taste
¼ teaspoon Freshly ground black pepper , more to taste
Optional: grated parmesan cheese, freshly chopped parsley
Instructions
Preheat the oven to 400ºF. While the oven is heating up, slice the zucchini and squash into 1/2 inch slices. Place onto a baking sheet.

In a bowl, stir together the olive oil, garlic and Italian seasoning. Then evenly pour over the zucchini and squash. Season with salt and pepper.

Bake in the preheated oven for 25 minutes or until zucchini is tender. Add parmesan cheese and parsley if desired.

Serve while warm. Add fresh parsley if desired. Season to taste.
---
Notes
Tip: These also taste delicious with a drizzle of balsamic glaze on top.
Nutrition
Calories: 69kcal | Carbohydrates: 5g | Protein: 2g | Fat: 5g | Saturated Fat: 1g | Sodium: 202mg | Potassium: 405mg | Fiber: 2g | Sugar: 4g | Vitamin A: 309IU | Vitamin C: 27mg | Calcium: 31mg | Iron: 1mg
Nutrition provided is an estimate. It will vary based on specific ingredients used.
Did you make this recipe? Don't forget to give it a star rating below!