Jump to Recipe⌄
Easy baked chicken parmesan recipe
Easy baked chicken parmesan topped with fresh mozzarella and basil. A quick and easy meal your whole family will love!
One of my husbands all time favorite meals is chicken parmesan. He always orders it if we're eating out at an Italian restaurant. I've made quite a few different versions at home and like my baked chicken parmesan best. It's healthier than frying it in butter and is also way easier to throw together. You could of course always make your own homemade bread crumbs for a unique flavor, but I usually just buy some from the store. You can also sprinkle on some grated mozzarella instead of using slices if you're looking to cut down on calories. I however love the cheese just oozing off the sides! YUM!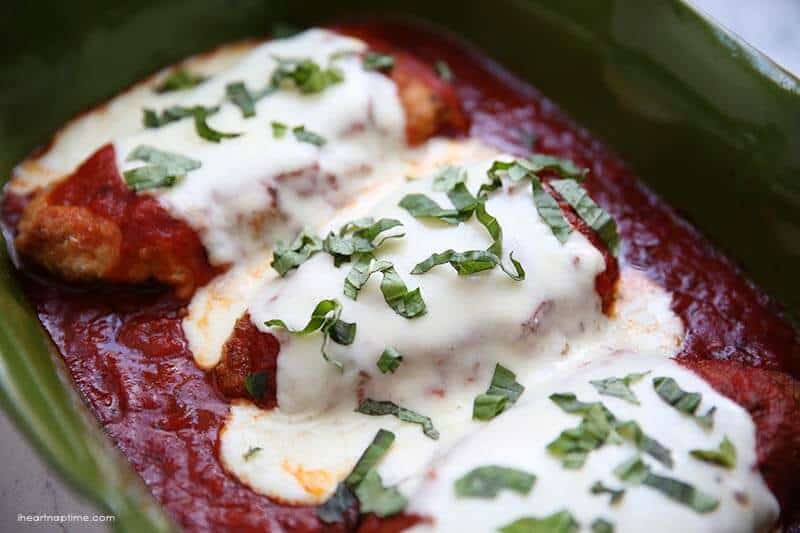 MY OTHER RECIPES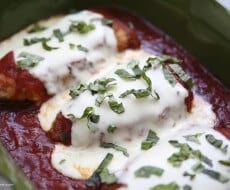 Chicken parmesan
Ingredients:
4 pieces boneless chicken breast
2 eggs (whisked)
1/2 tsp kosher salt
1/4 tsp pepper
1 cup italian bread crumbs
1 jar marinara or spaghetti sauce
1/2 cup shredded parmesan
8 oz fresh mozzarella (sliced about 1/4 inch thick)
Fresh basil or oregano (optional)
1 box angel hair pasta or spaghetti
Directions:
Pre-heat oven to 400°. Spray a 9×13 pan with non-stick cooking spray and set aside.
Place chicken in a zip lock bag and flatten chicken with a rolling pin.
Place egg in a bowl and whisk together with salt and pepper. Place bread crumbs in a separate bowl. Dip chicken in the egg and then place in the bread crumbs and cover the chicken.
Next place chicken in the pan and bake for 20-25 minutes or until the chicken is no longer pink in the middle. Sometimes I will flip the chicken half way through to brown each side.
Cook your pasta according to package directions.
Remove chicken from oven after it is cooked and spoon sauce on top of the chicken and top with parmesan and a slice of mozzarella cheese. Bake for an additional 5 minutes or until cheese is melted.
Top with fresh basil or oregano.
Serve with angel hair pasta or spaghetti. Enjoy!
All images and text ©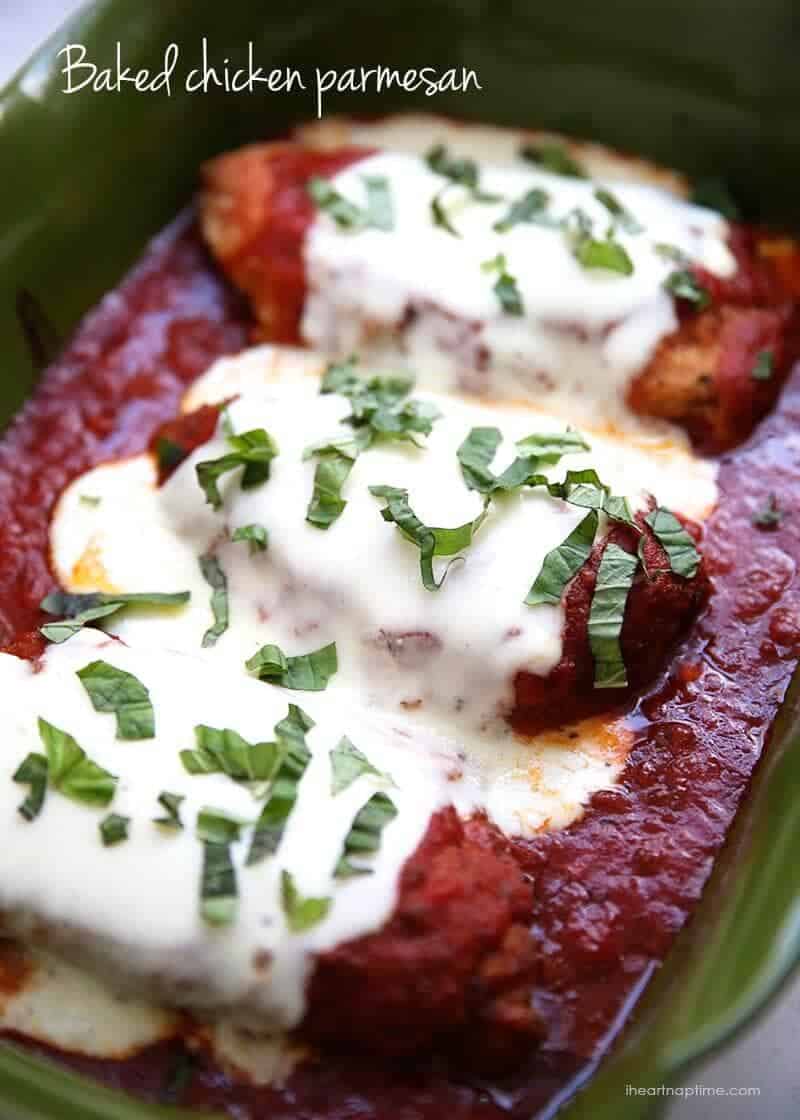 Enjoy!!
Looking for more pasta dishes? You'll love these too: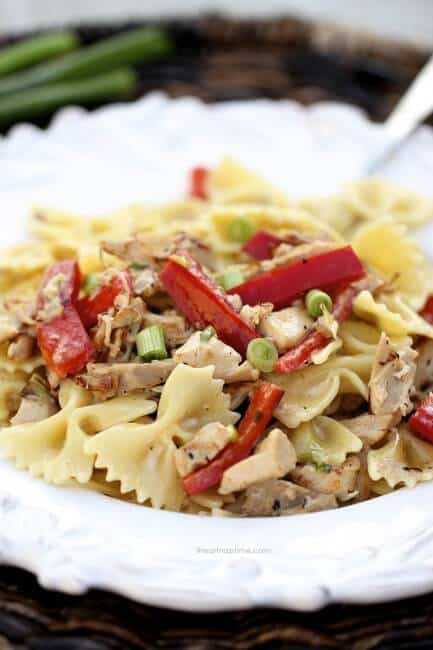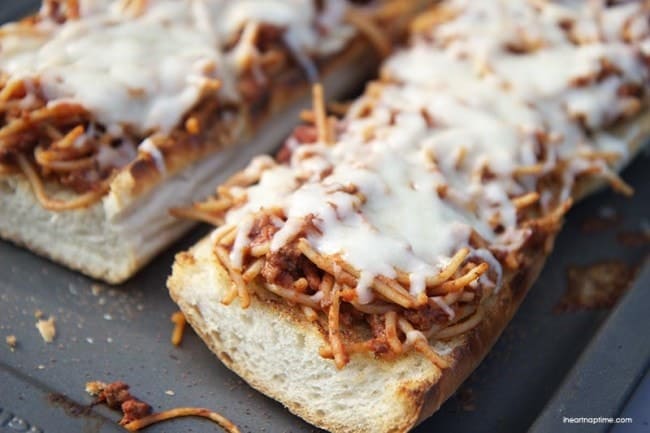 Crock pot creamy Italian chicken