This easy make-your-own waffle bar is perfect for a birthday breakfast, back to school dinner or Sunday brunch. Also includes a free printable waffle bar sign that's great for entertaining!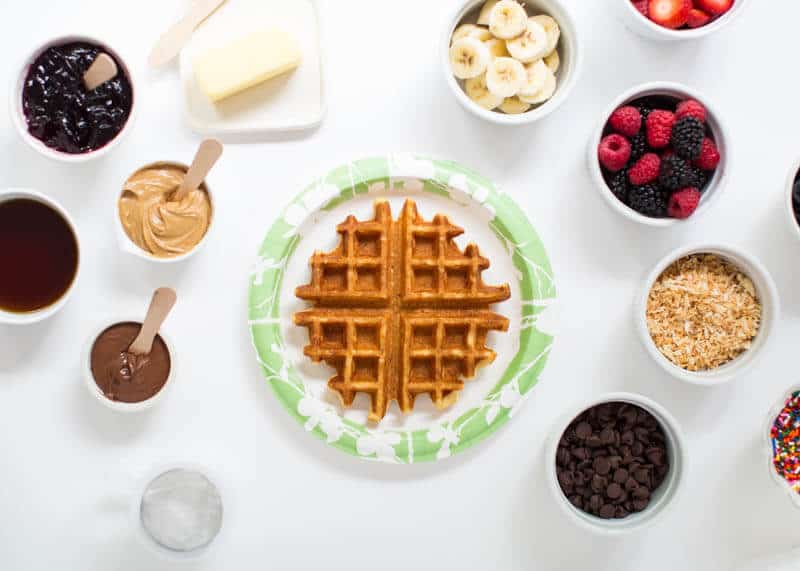 Waffle Bar Ideas for the Perfect Brunch
Hosting a brunch anytime soon? If so, this waffle breakfast bar is perfect for you! It's a fun and interactive way to serve your guests and always gets rave reviews. This easy idea would also work with crepes or pancakes too!
Today I wanted to share a family tradition we started last year when my son started school. Meet the waffle bar. My kids' favorite thing is breakfast for dinner. So to celebrate the new year beginning and all the fun memories we made over the summer, we have a big ol' waffle bar.
The kids get to make their own waffles with whatever toppings they want and they think it is the coolest thing in the world. We talk about their favorite things we did this summer and what they are excited/nervous about in the new school year.
This idea is also perfect for feeding a large crowd for Sunday brunch or even to celebrate a birthday party. Everyone always loves making their own plate and adding on all of the delicious toppings. It's a huge hit every time!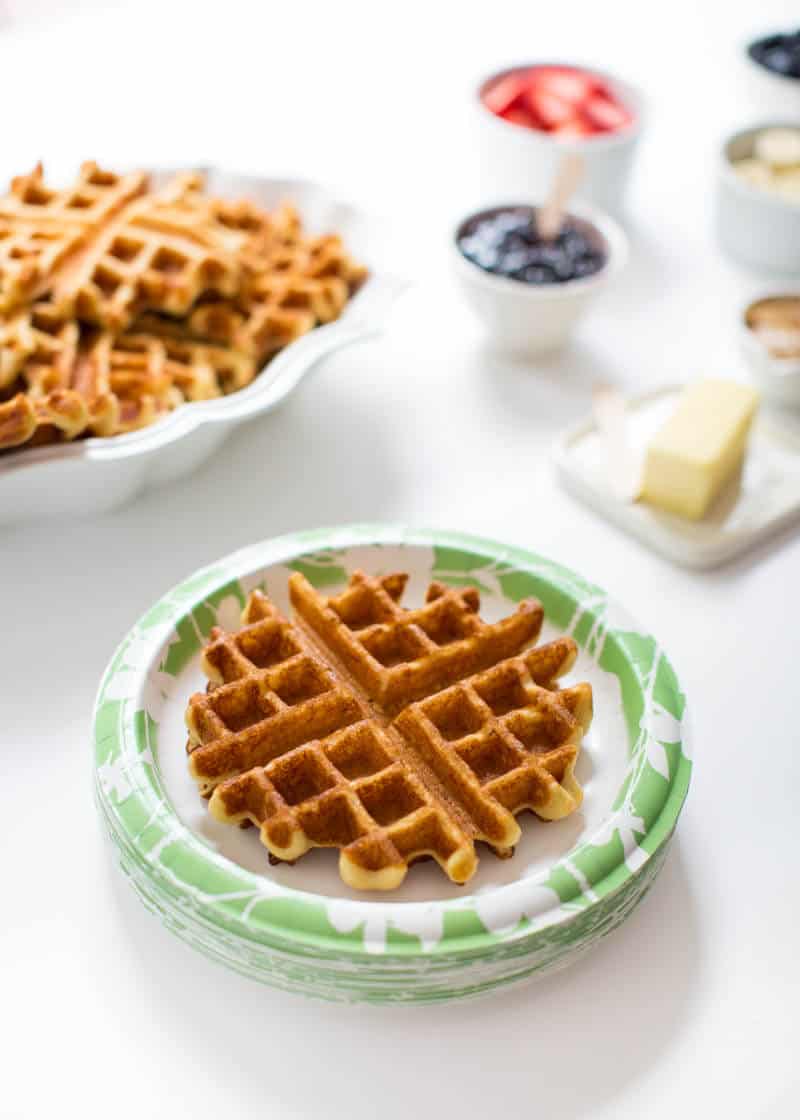 Make the Waffles
First up, make the waffles! I love using my homemade waffle recipe to make them, but you can definitely use store-bought waffle mix too. I'd aim to make 1 waffle per person, plus a few extras in case you have some super hungry guests. :)
I'll typically make the waffles ahead of time so that step is out of the way. Then I'll reheat them right before serving. So easy!
TIP: To keep the waffles warm, place on a baking sheet in the oven at 175°F. This ensures they'll stay warm throughout, without crisping up too much.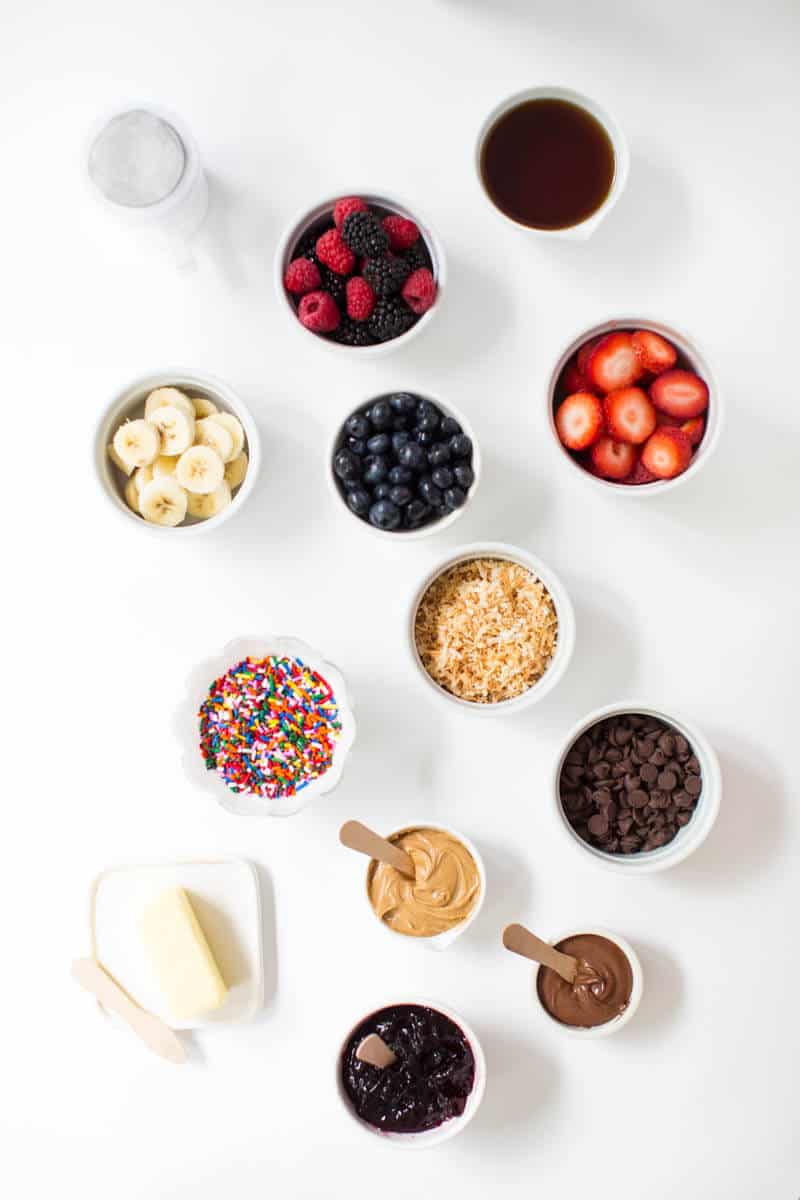 Pick your Toppings
Next it's time for the fun part…toppings!! Pick as many or as few as you like. My ultimate waffle consists of peanut butter, bananas, berries, chocolate chips and toasted coconut. Drizzled with a little syrup on top. YUM!
Fresh berries
Sliced bananas
Peanut butter
Cookie butter
Nutella
Chocolate chips
Sprinkles
Powdered sugar
Syrup (maple, buttermilk or cinnamon)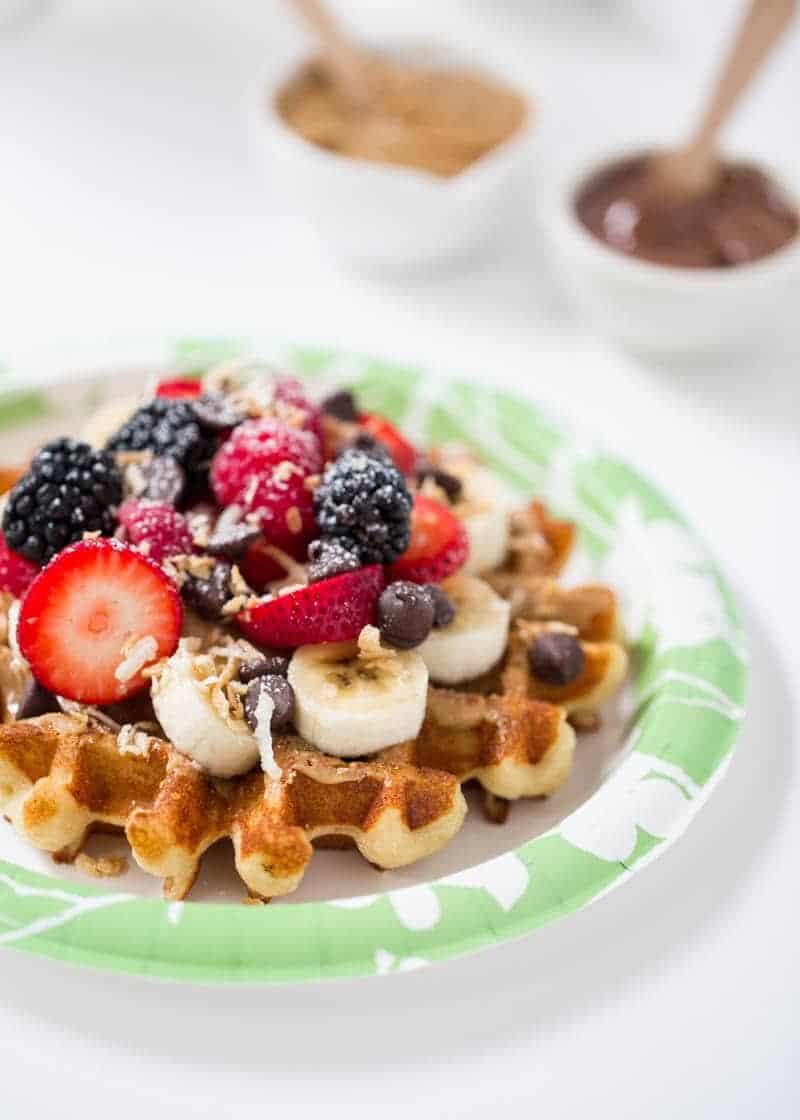 Free Waffle Bar Printable Sign
I also whipped up this little sign to add to my waffle bar. It's especially fun to include when entertaining. Simply enter your info below to snag the free printable.
Instructions: Save the file to your computer and then print out on card stock. Cut down to 4×6″ and then place in a frame. I love these $1 frames from IKEA.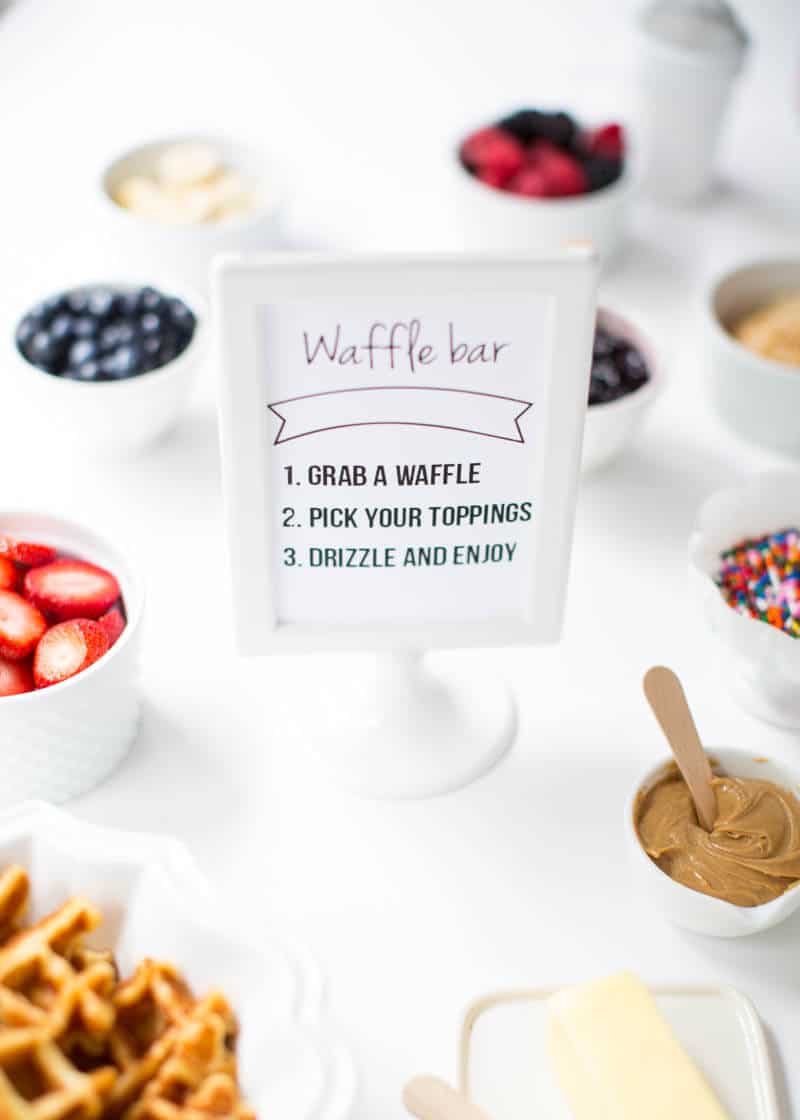 More Breakfast Recipes You'll Love
What's your favorite way to dress up your waffle?