Waffle bar with free printable – perfect for a birthday breakfast, back to school dinner or Sunday brunch.
Today I wanted to share a family tradition we started last year when my son started school. Meet the waffle bar. My kids' favorite thing is breakfast for dinner. So to celebrate the new year beginning and all the fun memories we made over the summer, we have a big ol' waffle bar. The kids get to make their own waffles with whatever toppings they want and they think it is the coolest thing in the world. We talk about their favorite things we did this summer and what they are excited/nervous about in the new school year.
I'm excited to be partnering with Dixie® on this post for their "Be More Here campaign." I love the campaign and how it focuses on being present during these special moments with the ones that we love. One way we've tried to make this dinner special is by giving our kids our ultimate attention. Phones, pagers, and whatever other distractions we seem to have are put away. That way we can just enjoy each other and really listen and chat with our children. It's a lot of fun!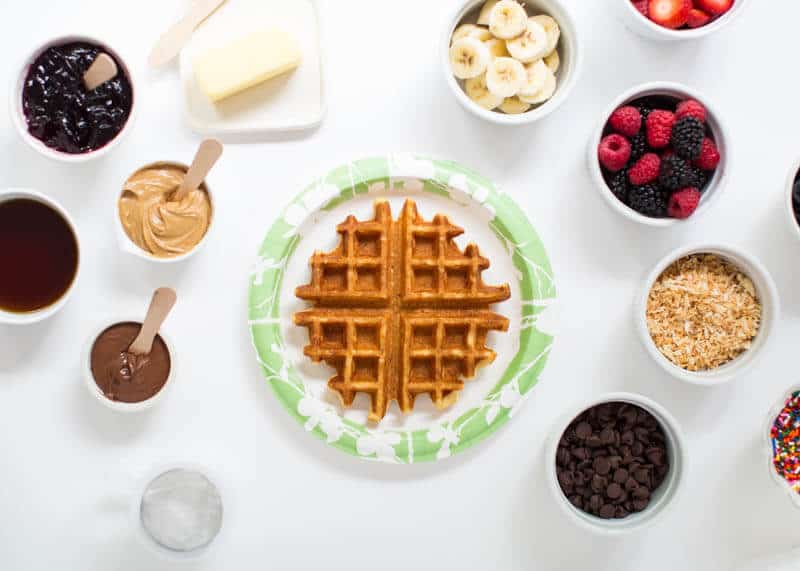 Some of our favorite toppings for our waffle bar are peanut butter, cookie butter, nutella, jam, berries, bananas, toasted coconut, sprinkles, chocolate chips, powdered sugar, and syrup.
We served our waffles on Dixie® plates and I lined the table with butcher paper for easy clean up.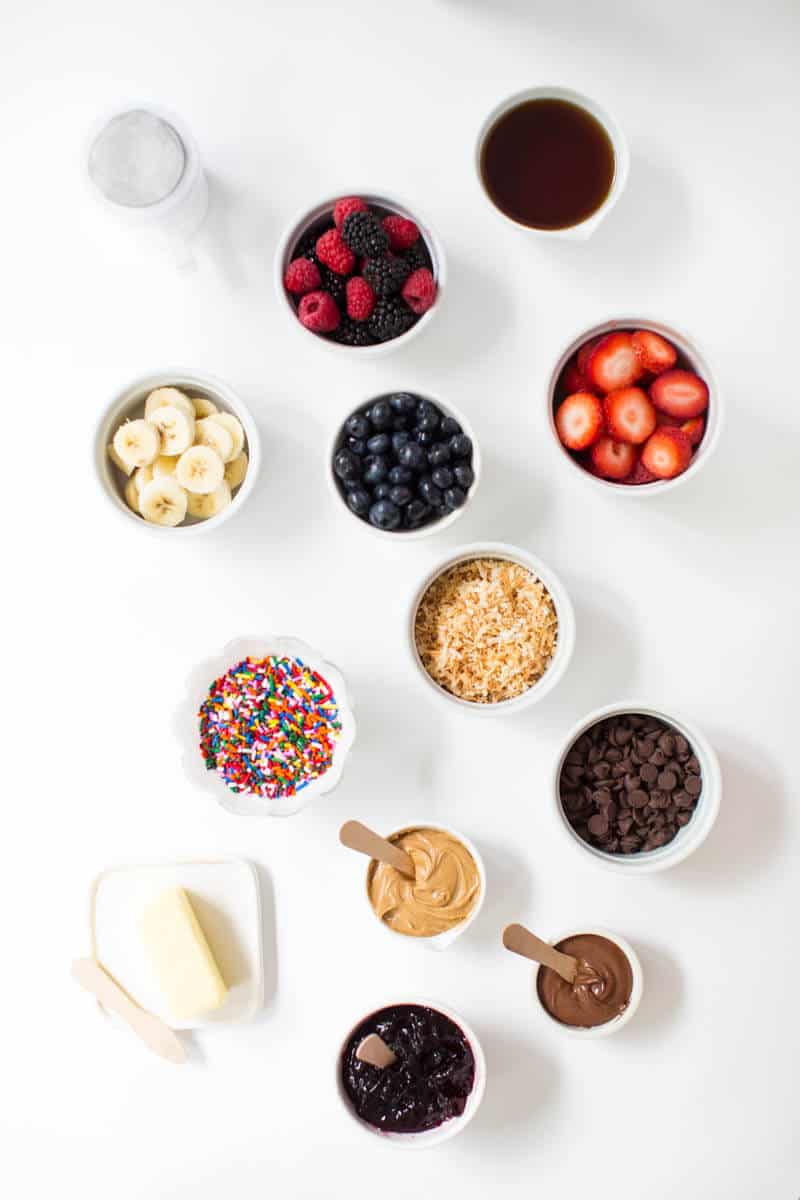 I also whipped up this little sign for fun. Here's the download below if you'd like to make your own waffle bar.
Free download:
Instructions: Save image to your computer and then print out on card stock. Cut down to 4×6″ and then place in a frame. I love these $1 frames from IKEA.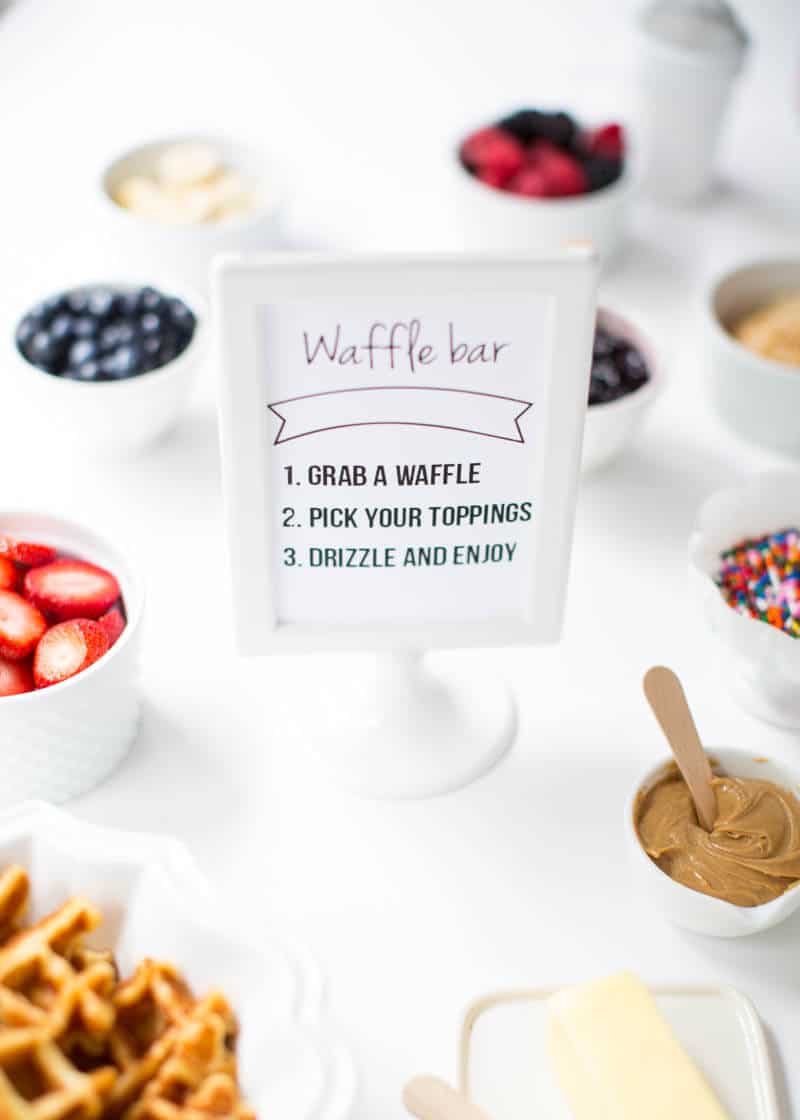 Step 1: Grab a waffle.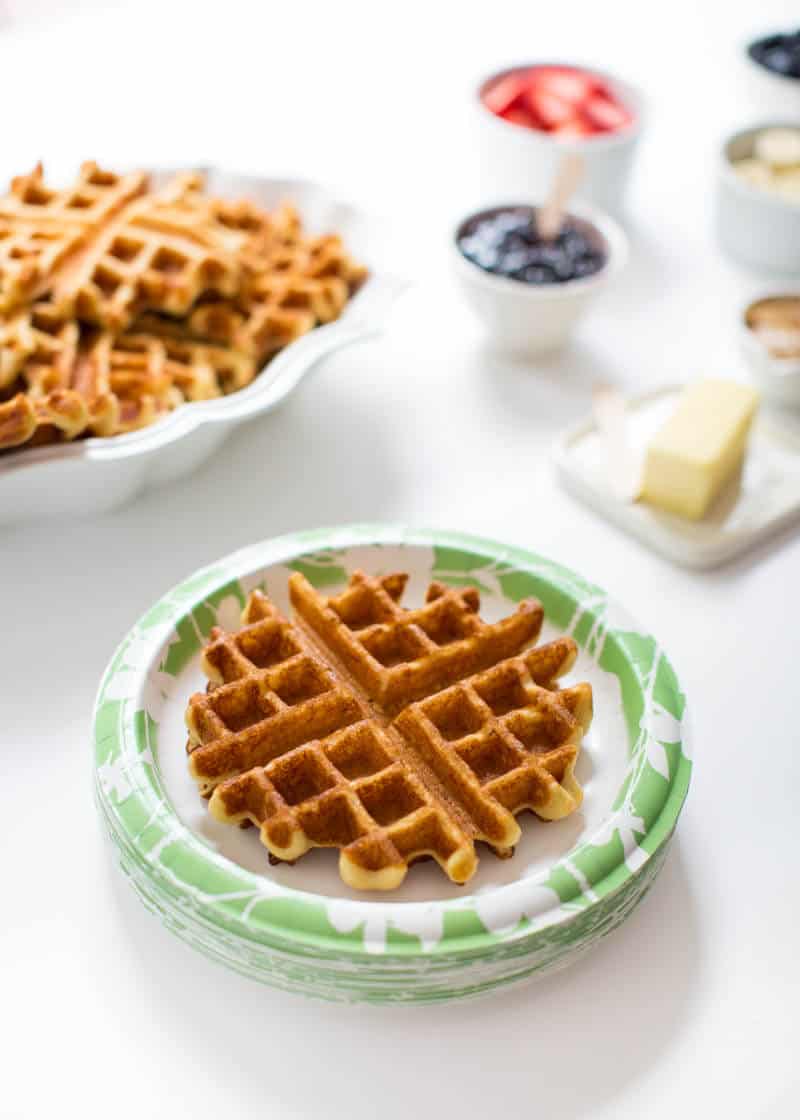 Step 2: Pick your toppings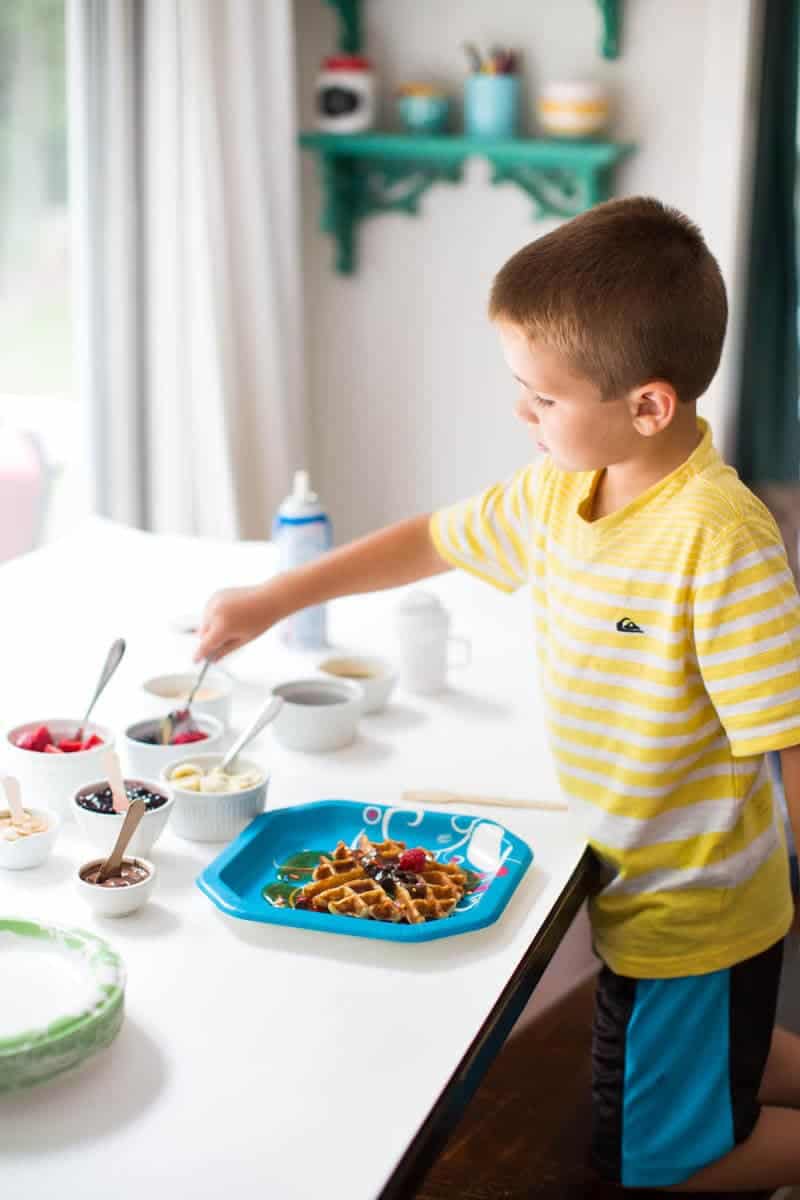 Step 3: Enjoy!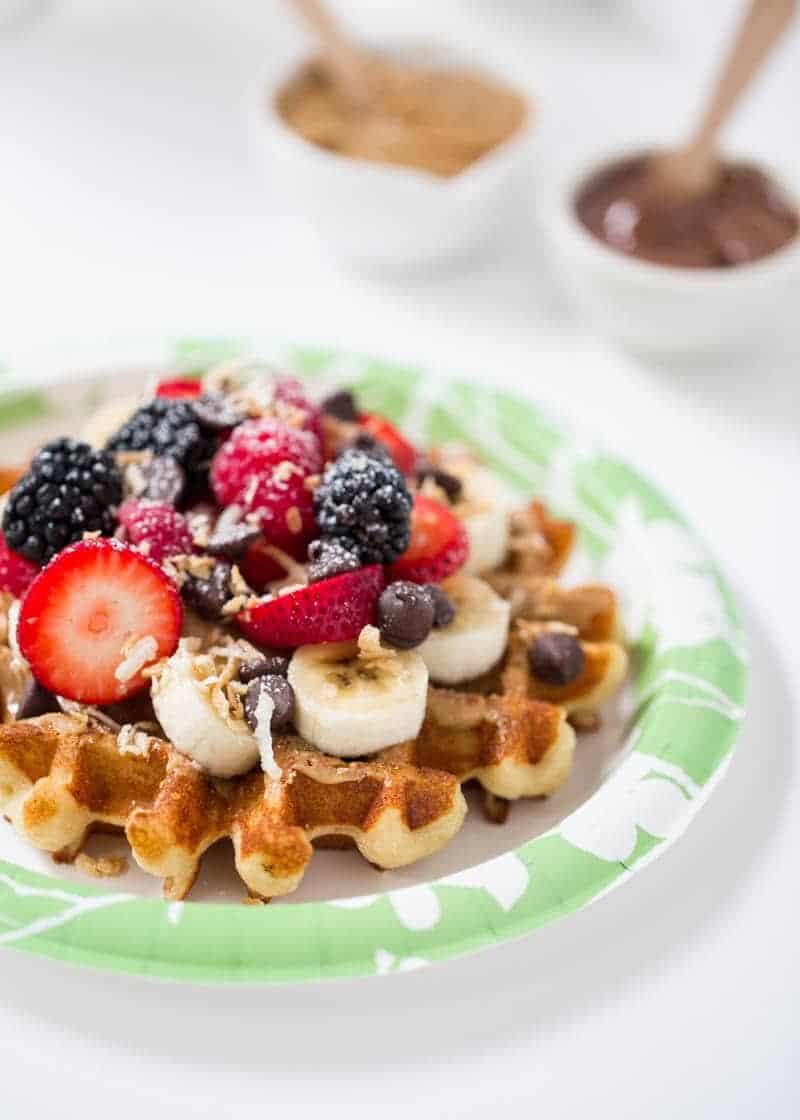 My ultimate waffle consists of peanut butter, bananas, berries, chocolate chips and toasted coconut. Drizzled with a little syrup on top. YUM!
What's your favorite way to dress up your waffle?
This post was brought to you by Dixie®. All opinions are 100% my own. Find out more about their products and campaign here or connect with them on Facebook. Compensation for this post was provided by Dixie® via AOL Media. The opinions expressed herein are those of the author and are not indicative of the opinions or positions of Dixie or AOL. Thank you for supporting the brands that make I Heart Naptime possible.
This post was also featured on AOL.com
Looking for more breakfast recipes? You'll love these too: