Jump to Recipe⌄
Delicious broccoli and cheese soup
Broccoli and cheese soup …creamy, delicious and ready to go in 30 minutes!
This recipe was inspired by a little bakery I visited in NYC. Their broccoli and cheese soup with bread bowls was my absolute favorite! It also reminds me of Panera. I've tried making it and never seemed to have the ingredients right. I finally have the perfect recipe. This soup is rich, creamy and perfect for a cold winter day. Heck, I'd even eat this soup on a hot summer day. It is just that good! My whole family loved it. We cannot wait to make it again.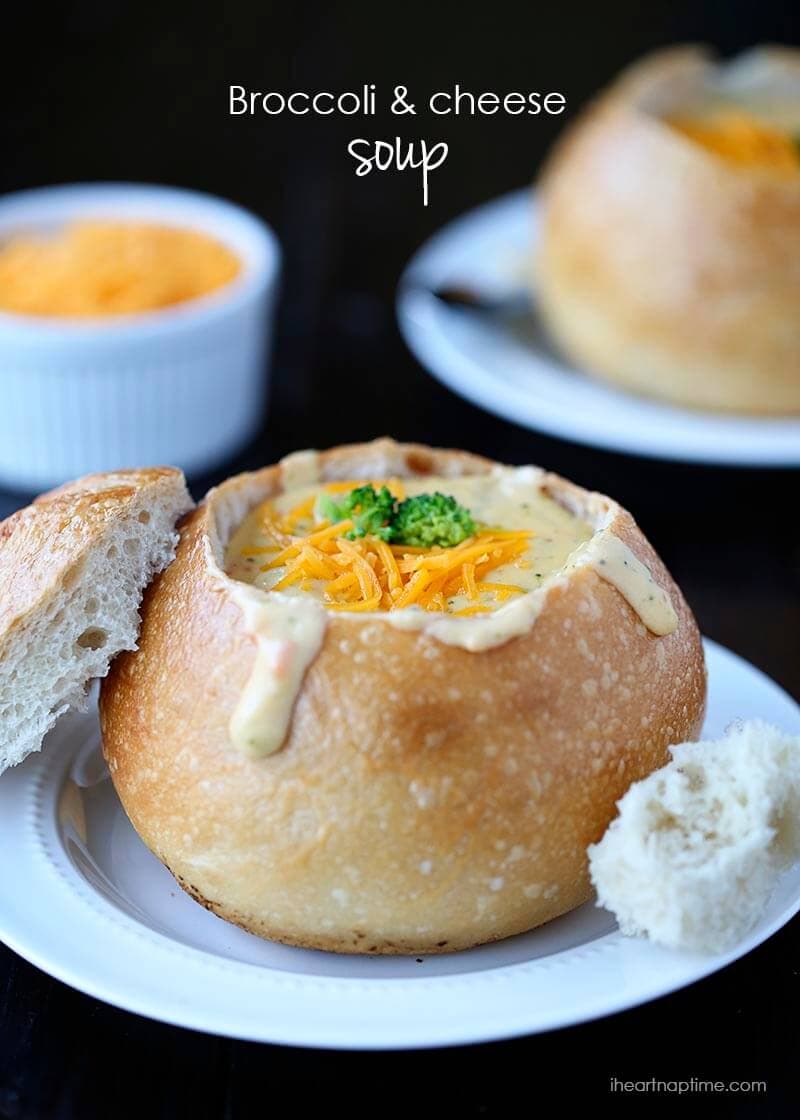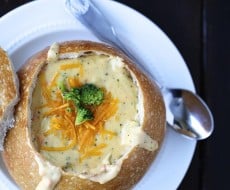 Delicious broccoli and cheese soup
Ingredients:
1/4 cup melted butter
1-2 clove garlic, minced
1/4 cup flour
2 cups chicken stock
2 cups half-and-half
1/2 tsp kosher salt
1/4 tsp white pepper
1/8 tsp nutmeg
1-2 cups steamed broccoli (cut into small pieces)
3/4 cup steamed shredded carrots
2- 2 1/2 cups sharp cheddar cheese
Directions:
In a large pan begin to melt butter over medium-low heat. Add minced garlic and let cook for about a minute. Whisk in flour and cook for a few minutes, just until golden brown.
Slowly add in chicken stock, half-and-half, kosher salt, white pepper and nutmeg. Stir together and let cook for about 5-10 minutes, stirring occasionally.
Add in the broccoli and carrots and let simmer for another 15- 20 minutes.
Mix in cheese and stir until just combined. Serve in bread bowls or with rolls.
All images and text ©
I picked up the bread bowls at a local bakery, but I cannot wait to try and make my own someday!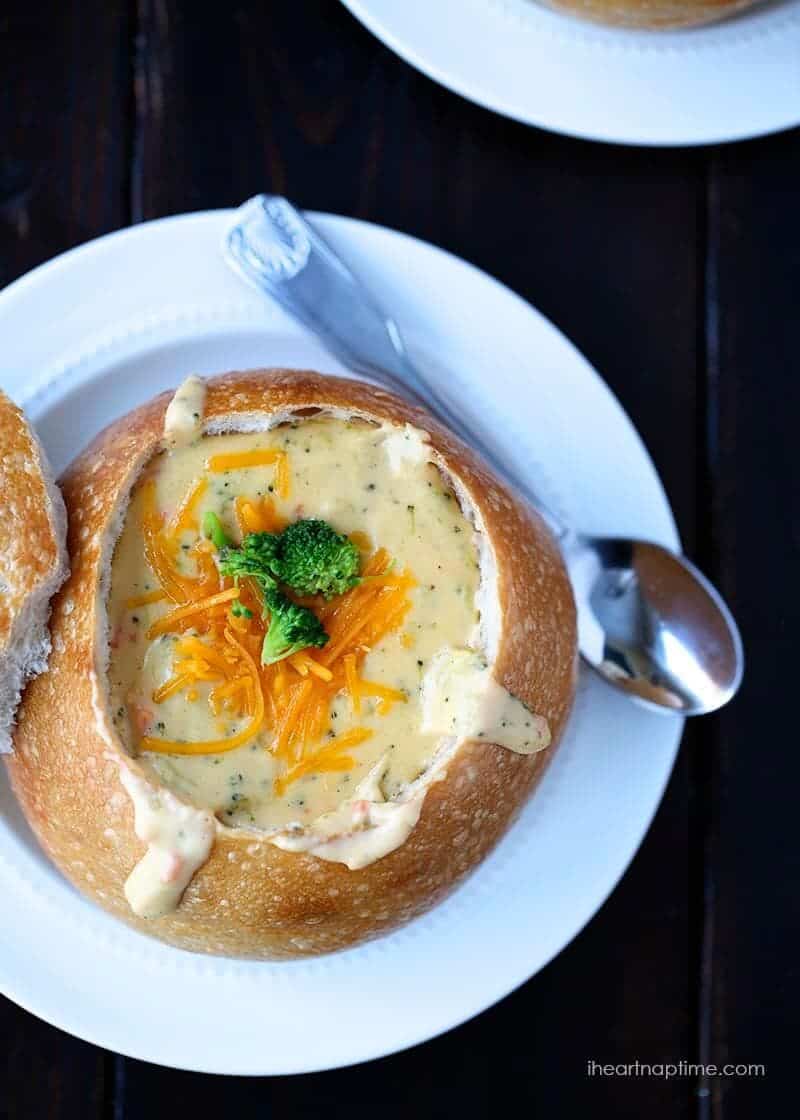 Enjoy!
Looking for more soup recipes? You'll love these too:
Slow cooker chicken & orzo pesto soup