Jump to Recipe⌄
Delicious Caramel Corn
Delicious Caramel Corn – this recipe is super-easy and delicious, and the chocolate candies are the perfect addition. Perfect for parties (unless you don't feel like sharing!).
We LOVE Caramel corn around around here. This caramel corn recipe is super yummy. This is the perfect party food, everyone always enjoys!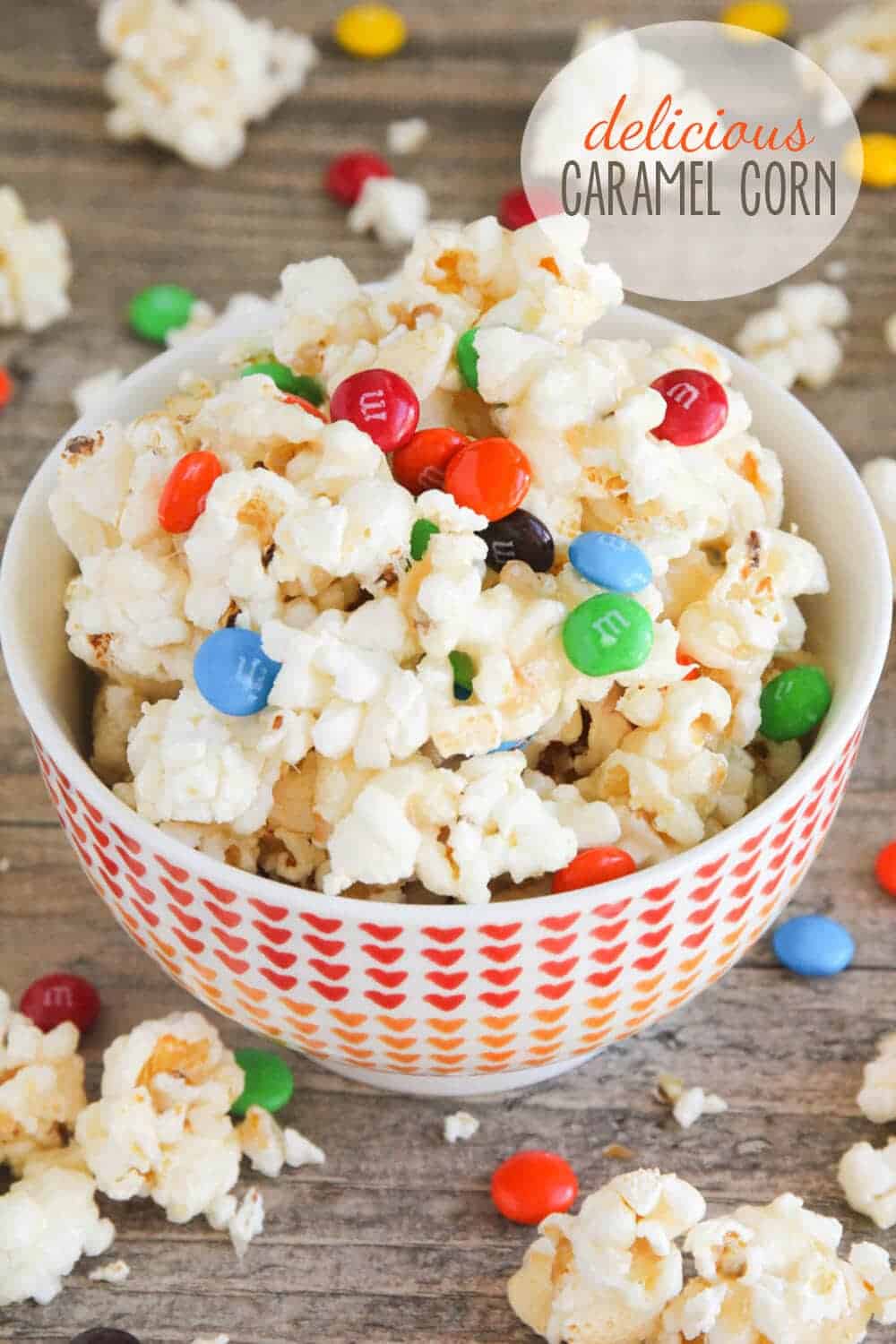 This is my mom's recipe, and it is dangerously delicious!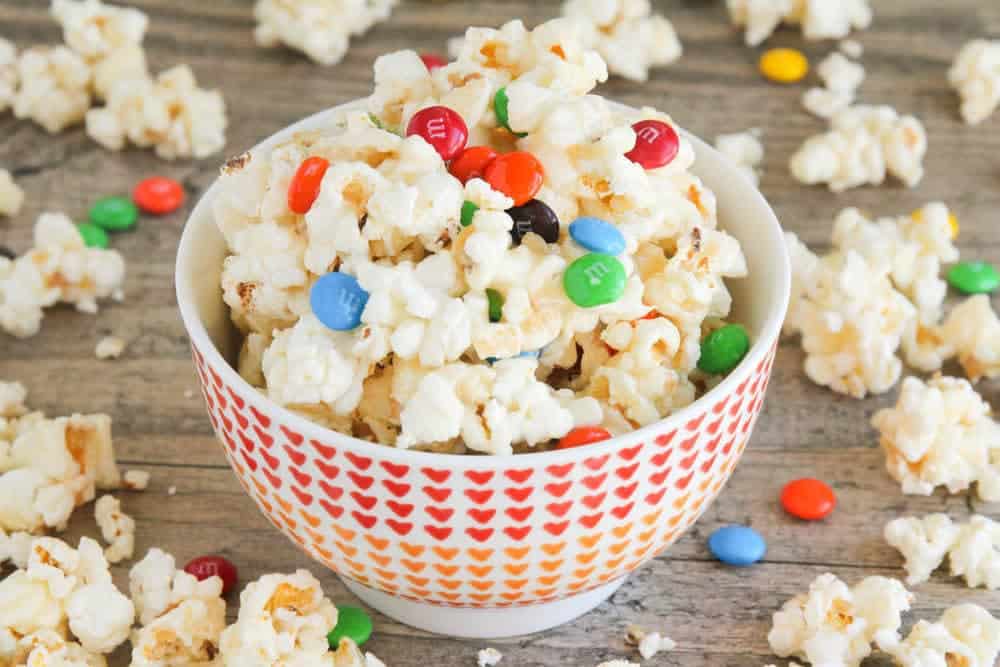 It starts with melting a lot of butter and karo syrup…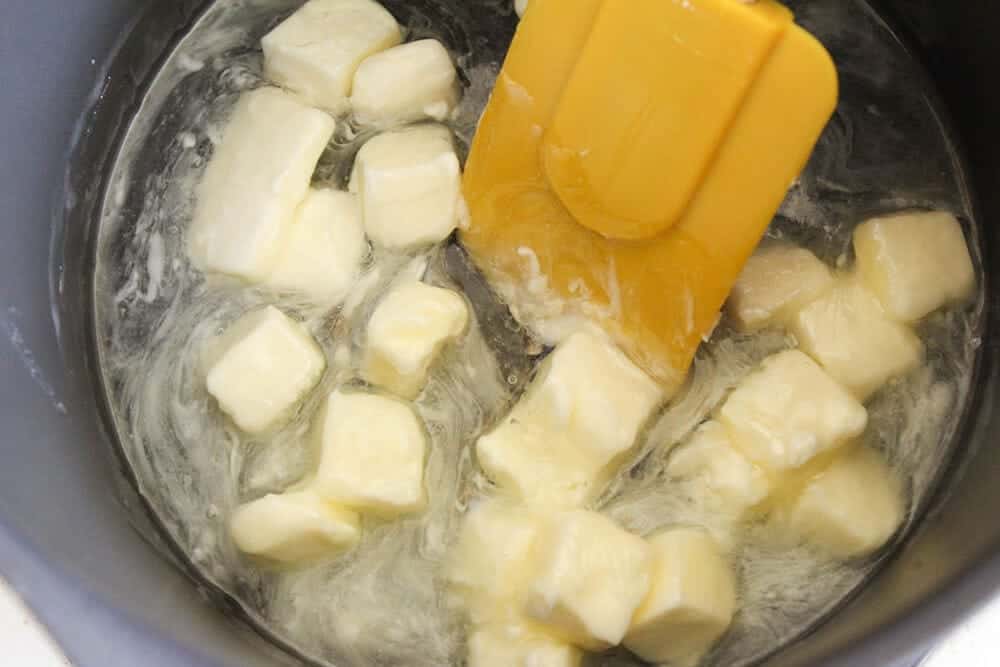 … and then lots of sugar….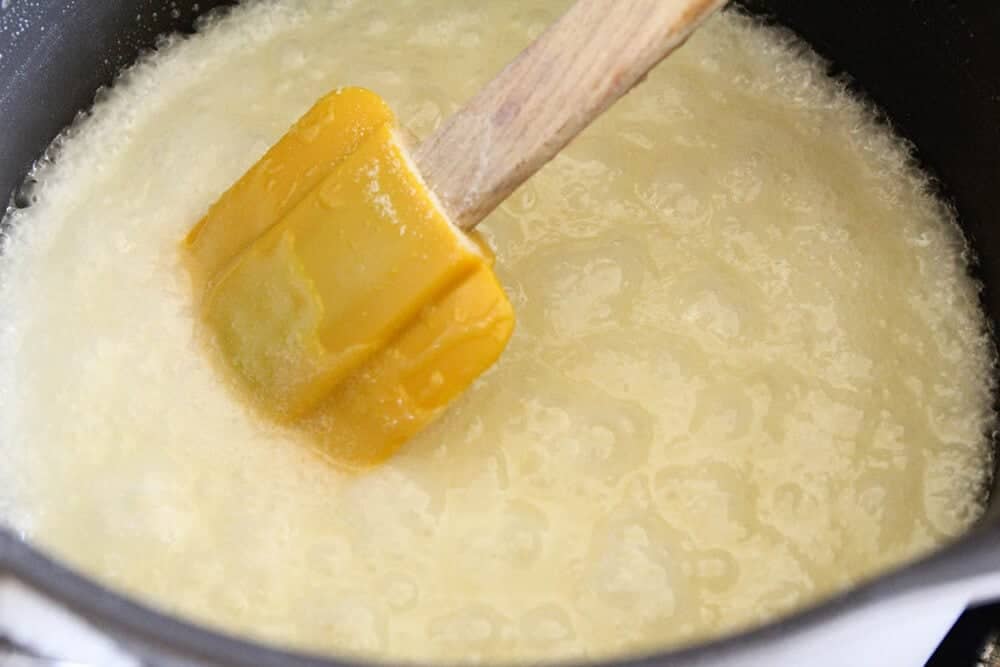 … melted together…
… until perfection…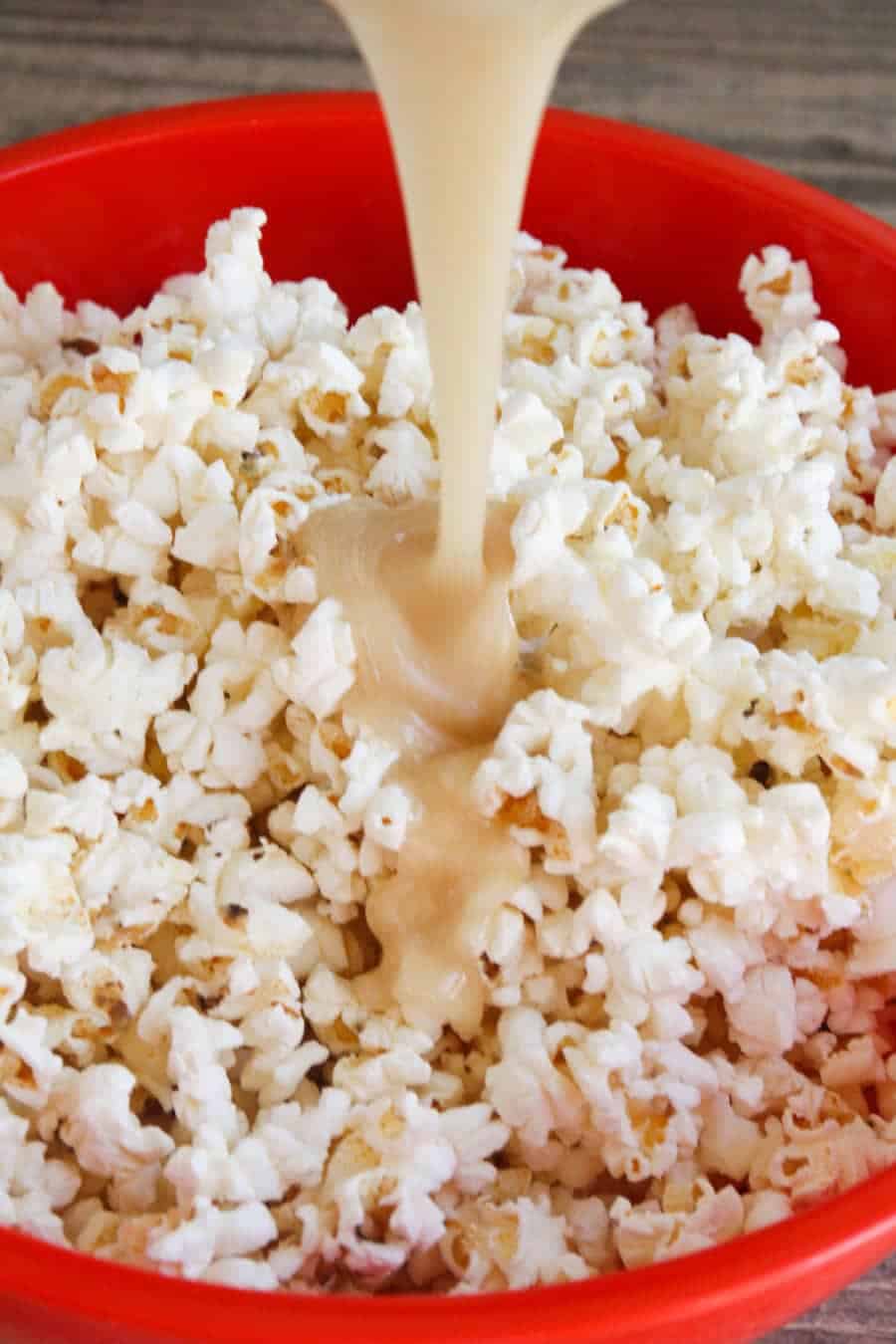 … then mixed with popcorn…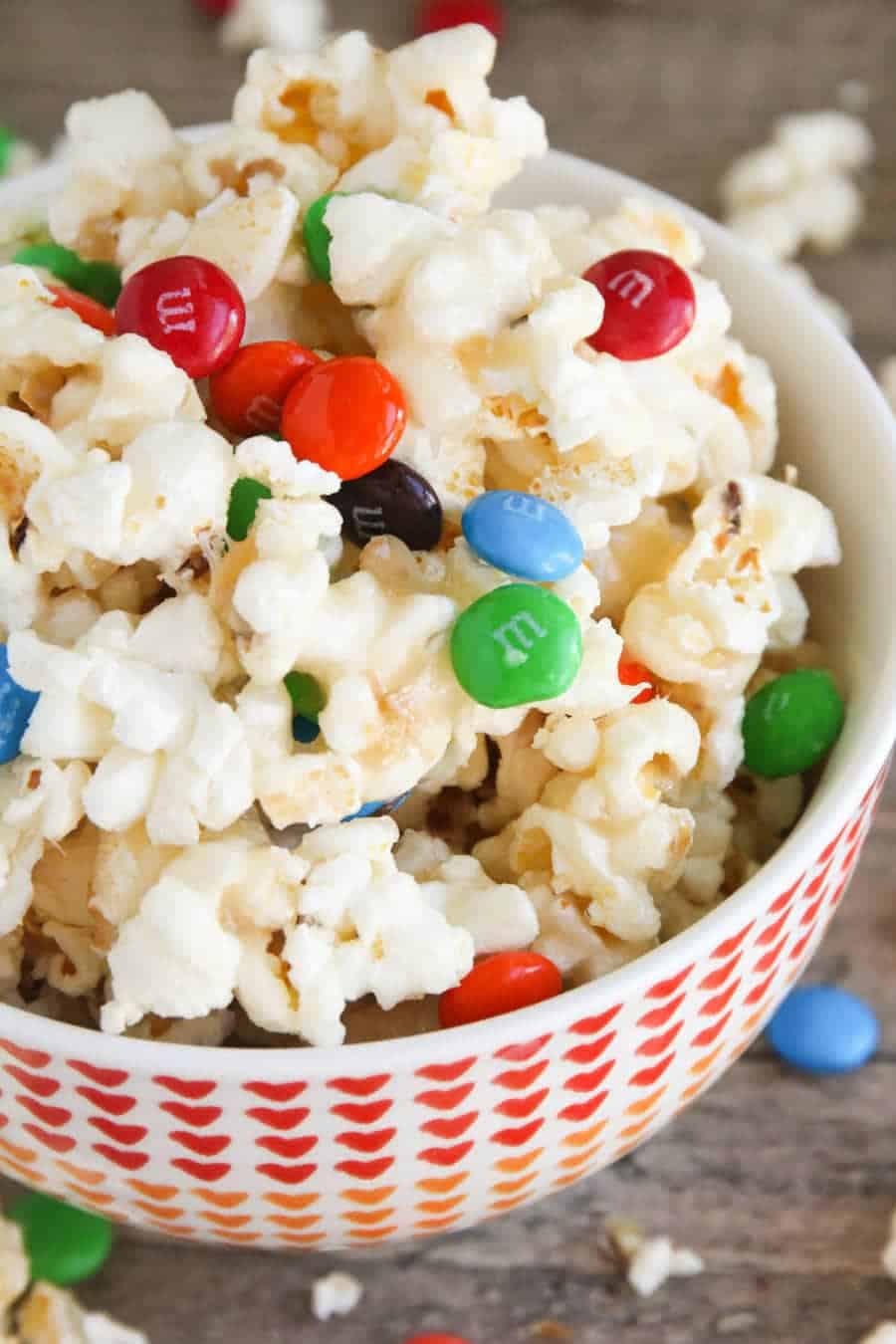 … and lots of candies!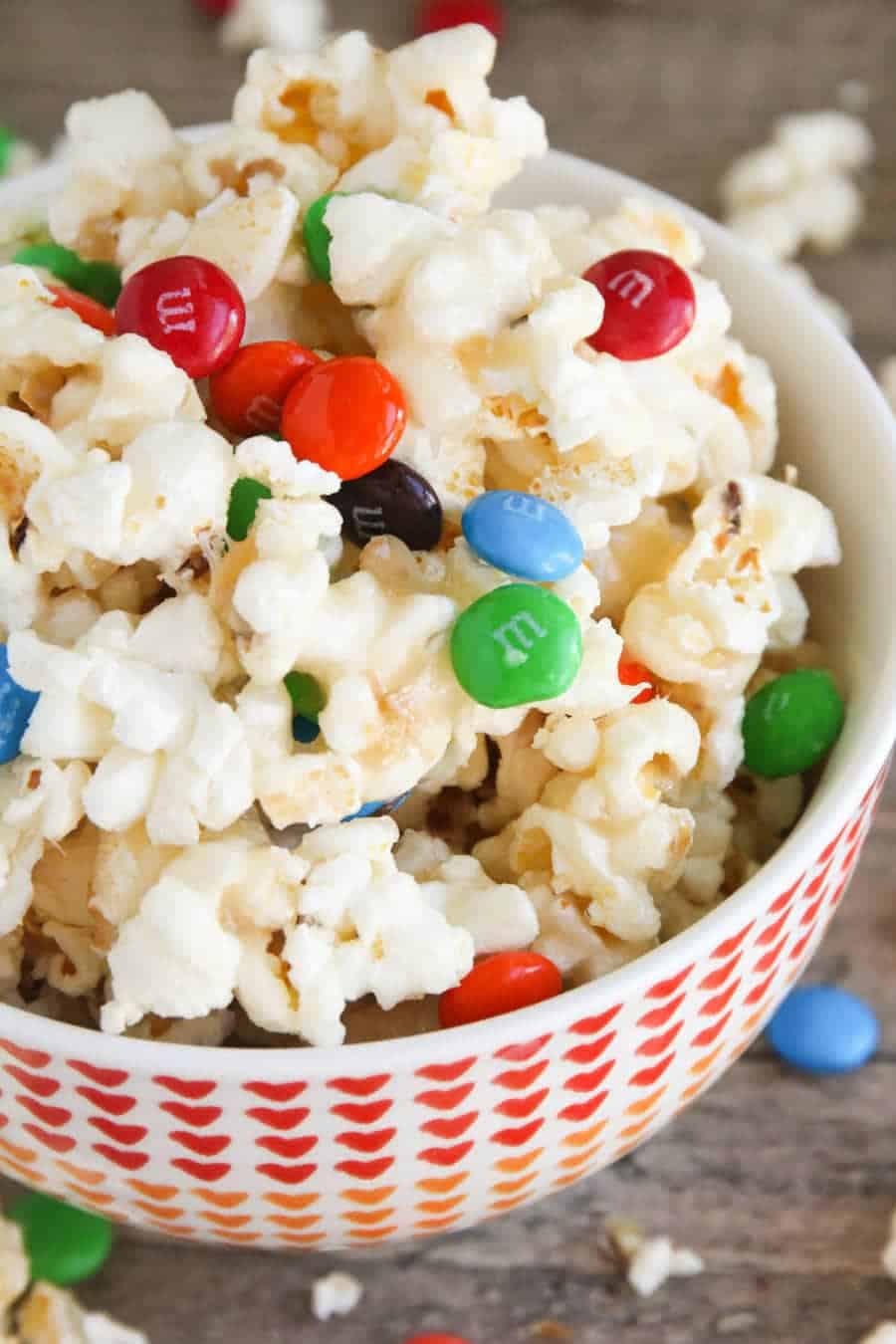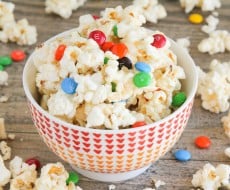 Delicious Caramel Corn
Ingredients:
1 1/2 c sugar
1/2 c (1 stick) margarine/butter
1/2 c light karo syrup
1 t vanilla
2 bags of "homestyle" popcorn
Directions:
1. On Medium heat melt butter and karo syrup.
2. Slowly stir in sugar until dissolved .
3. Stir continually for about 10 minutes until nice and bubbly. Remove from heat and add vanilla.
4. Pour over popcorn in large bowl. Then lay on wax paper to cool.
5. Spread with m&m's.
All images and text ©
Enjoy!
If you love this perfect snack recipe, you'll enjoy these, too!
Post originally published May 31, 2011; republished with new images February 6, 2016. Below is an original photo from the original publish date.