These sweet treats are the best holiday desserts out there. Add some baking time into your festivities and enjoy these delicious recipes!  
I look forward to making holiday treats each year. Whether it's Christmas cookies, pies, candy and more, there are so many delicious Christmas desserts to whip up!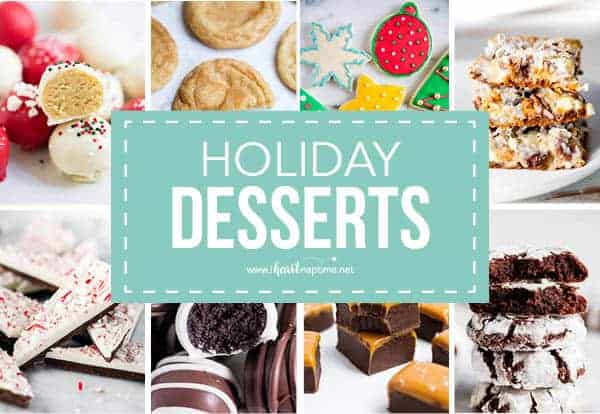 One of my hands-down favorite parts of the holidays is all of the holiday desserts that everyone bakes up. I feel like it is my personal duty to taste test as many of the treats as possible—it is my job, after all! :)
In case you haven't quite figured out what you'd like to leave out for Santa, I've rounded up 50 of the BEST holiday dessert recipes! You'll find all of your favorites in this amazing list. So what are you waiting for?! Get to baking!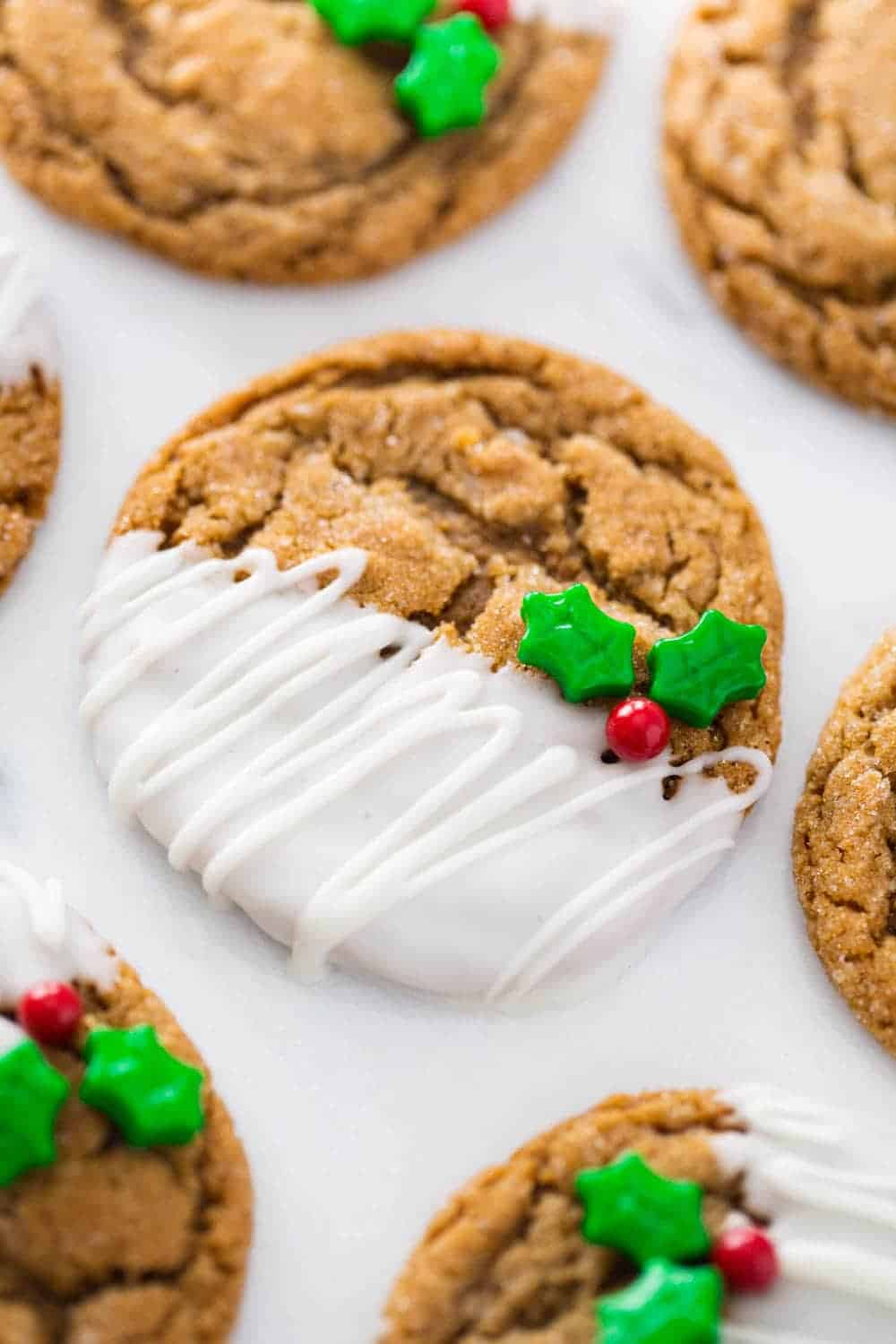 Cookie Christmas Desserts
There's a good reason that cookies are first on this list. You've got to make sure you have a Christmas dessert to leave out for Santa with a glass of milk, after all!
Plus, baking cookies as a family is such a sweet Christmas tradition. Make a few of these recipes to hand out as gifts to neighbors, friends, and any stray reindeer you come across.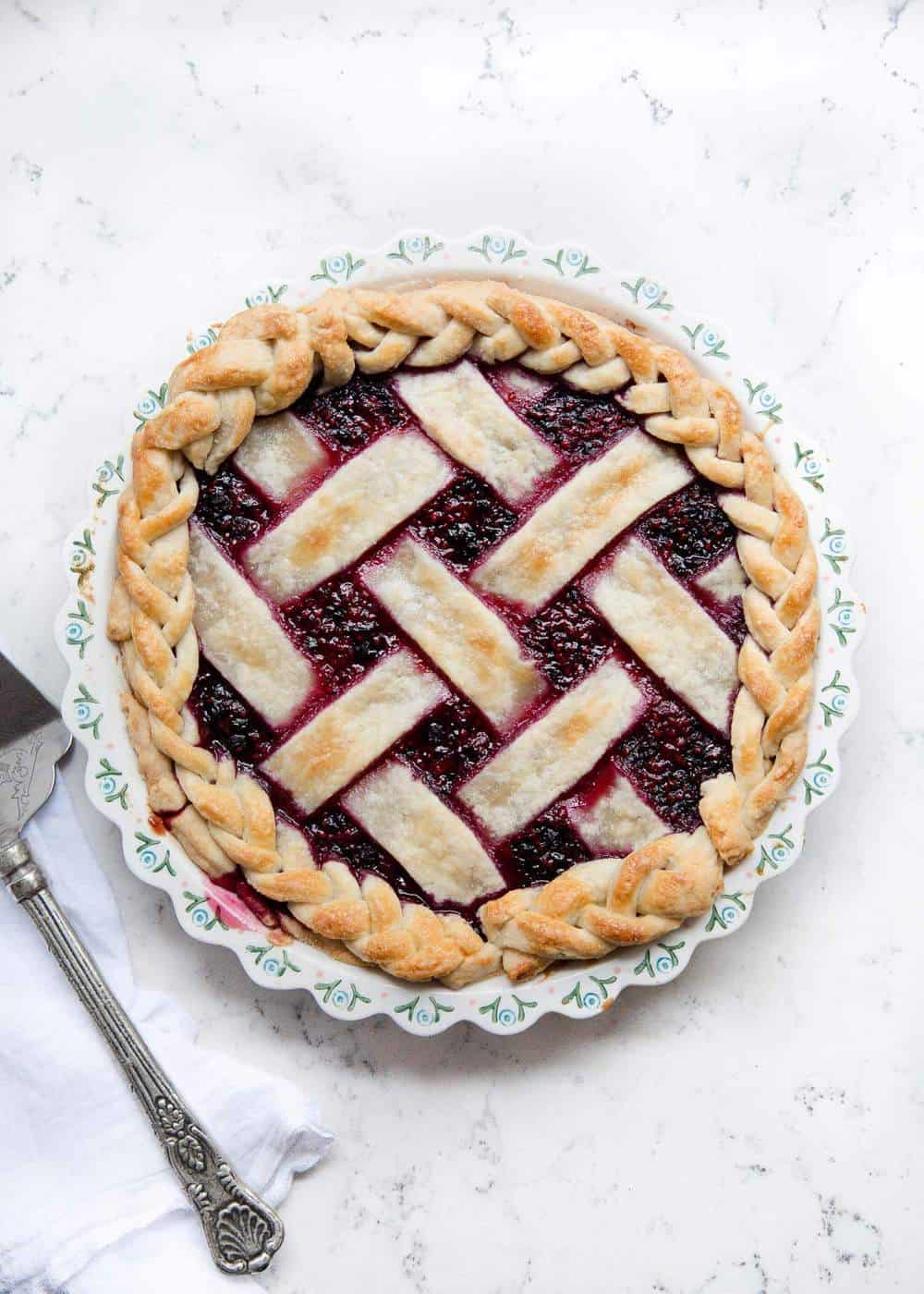 Christmas Pies
Mmmm, it doesn't get much better than buttery, flaky pie crust topped with warm toppings. Pie is a traditional holiday dessert and we always have a least two to three off this list on our table.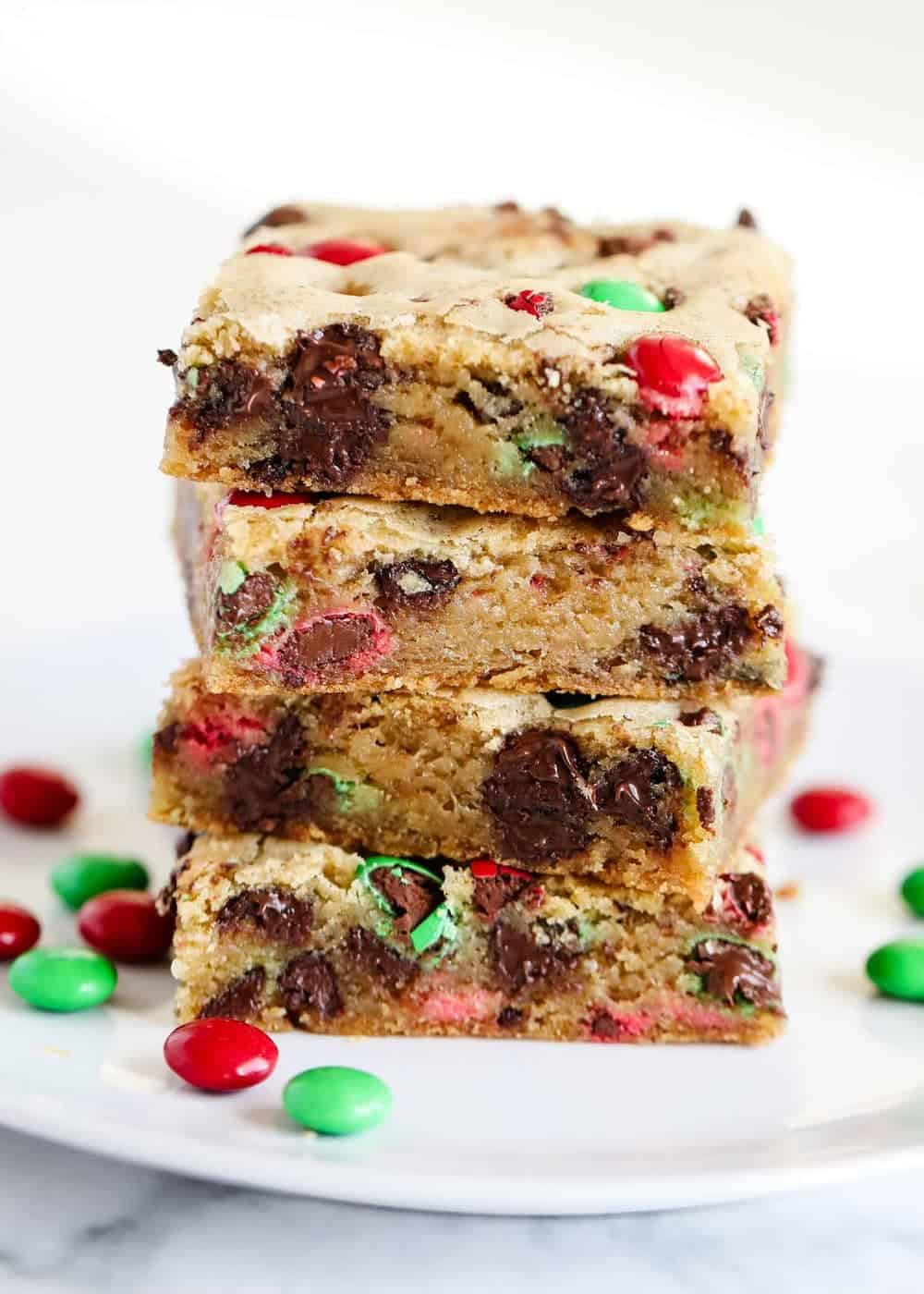 Bars and Brownies
Bars and brownies top my list of holiday dessert ideas because they are perfect to make for a crowd. These recipes can easily be doubled or tripled and doled out to all your friends and family.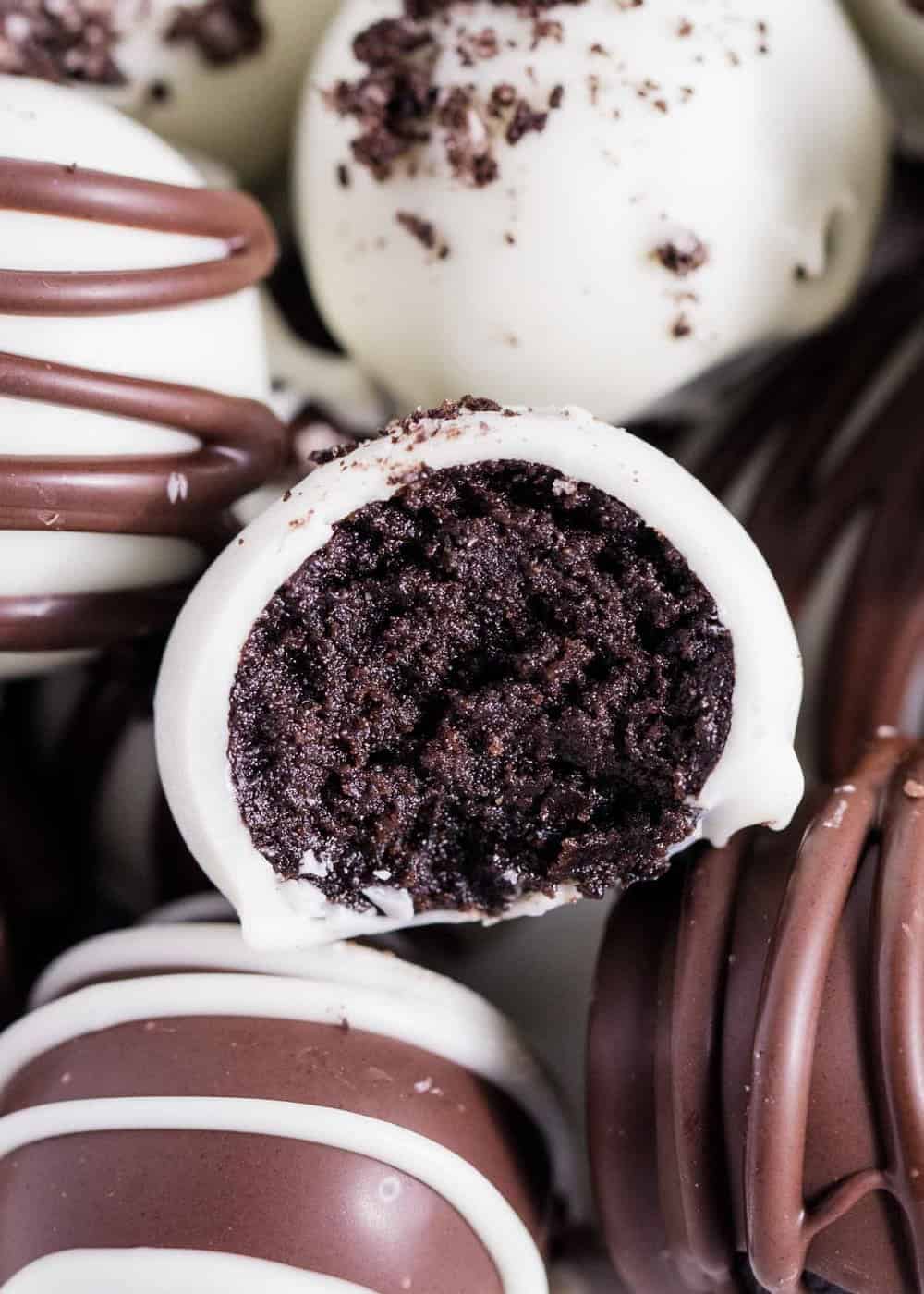 Other Delicious Holiday Desserts
Want even more holiday desserts to choose from? These sweet treats are practically guaranteed to be a crowd-pleasure! Between cake balls and a special sweet "salad", there are plenty of easy, great options here to make as a family.