Marshmallow caramel popcorn
Marshmallow caramel popcorn -the marshmallows makes this popcorn extra soft and delicious! This is a MUST make for the 4th of July!
One of my favorite holidays is the 4th of July! The firework show is always a blast! One of my favorite treats to bring to fireworks is homemade caramel corn. We usually bag it up and pass it out to friends and family. I tried a new recipe that my grandma gave me last year and it did not disappoint. The marshmallow mixture almost reminds me of rice krispie treats, but the brown sugar takes it over the top! Seriously so addicting though. You have been warned!!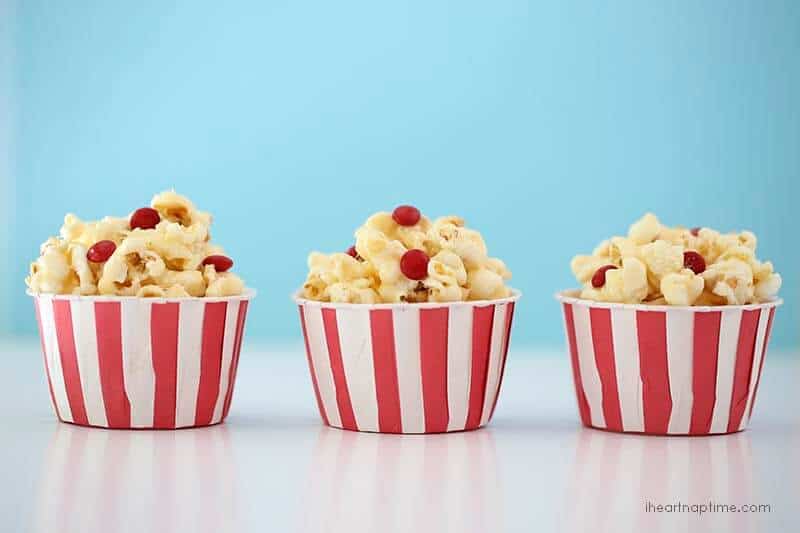 This marshmallow caramel corn would be fun served in these little striped cups for the 4th!

MY OTHER RECIPES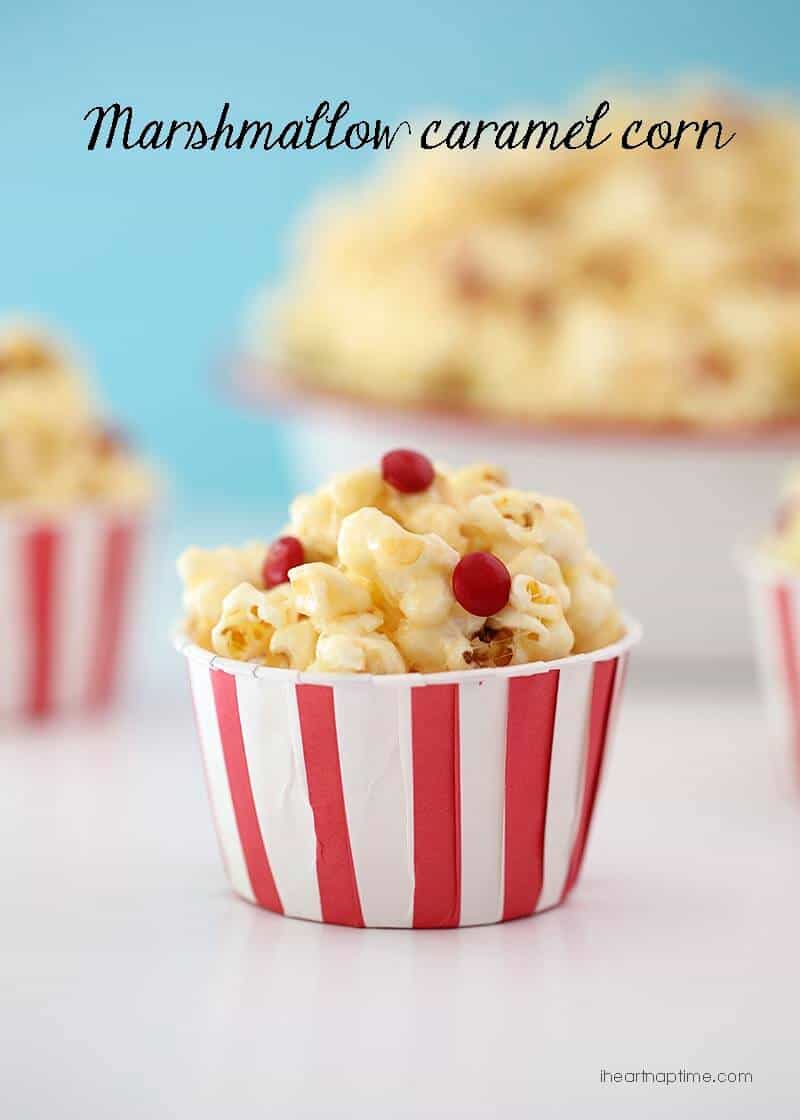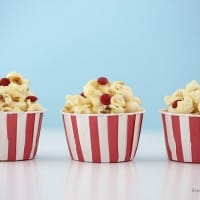 Caramel marshmallow popcorn
Ingredients:
13- 15 cups popcorn, lightly salted (I just used skinny pop to make it easier)
1 cup butter
16 oz bag mini marshmallows
3/4 cup brown sugar
1/2 cup mini m&m's -optional
Directions:
Melt butter and marshmallows in a large pan over medium/low heat. Once the butter is melted, stir in brown sugar until it is dissolved (only about 1 minutes). Remove from heat and add popcorn. Stir until completely coated. Spread popcorn out onto wax paper and sprinkle with m&m's if desired.
Enjoy!
Note: Store in an airtight container or ziplock bag. Best served fresh, or within the next 2 days.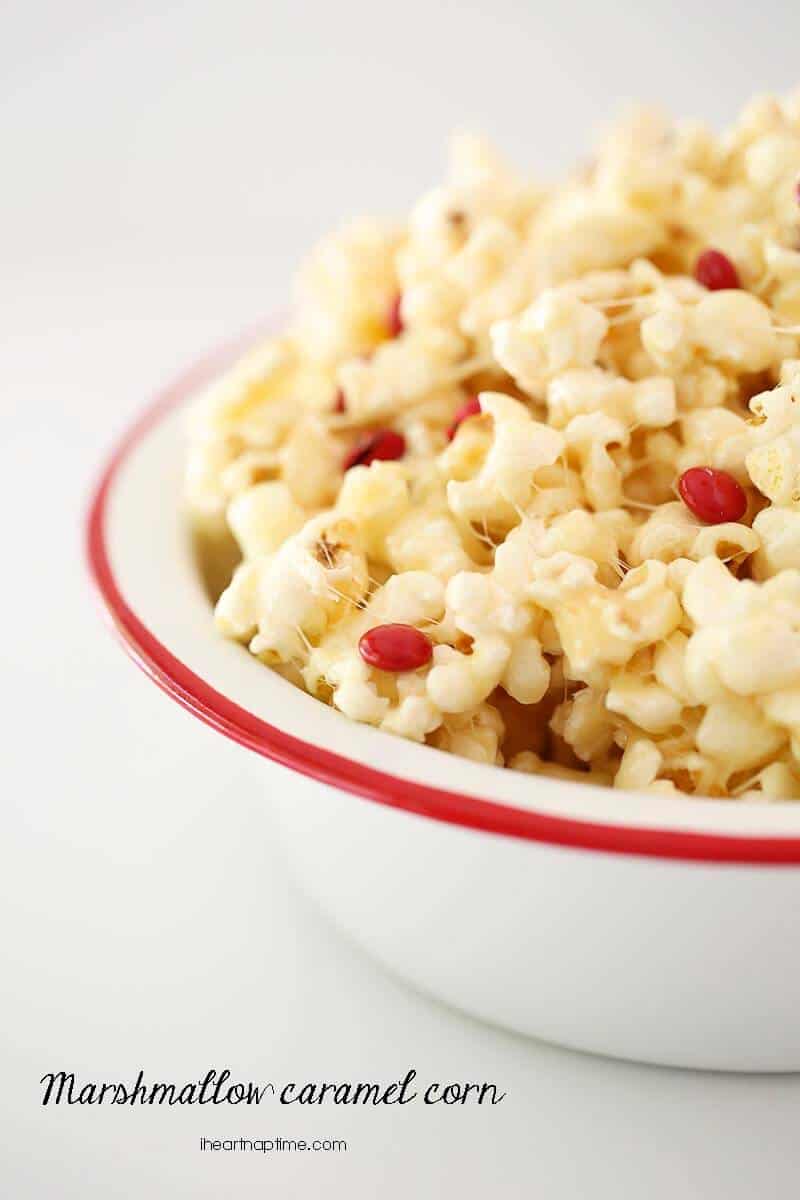 This also makes a great gift. Just place some in a bag and tie it with a ribbon. :)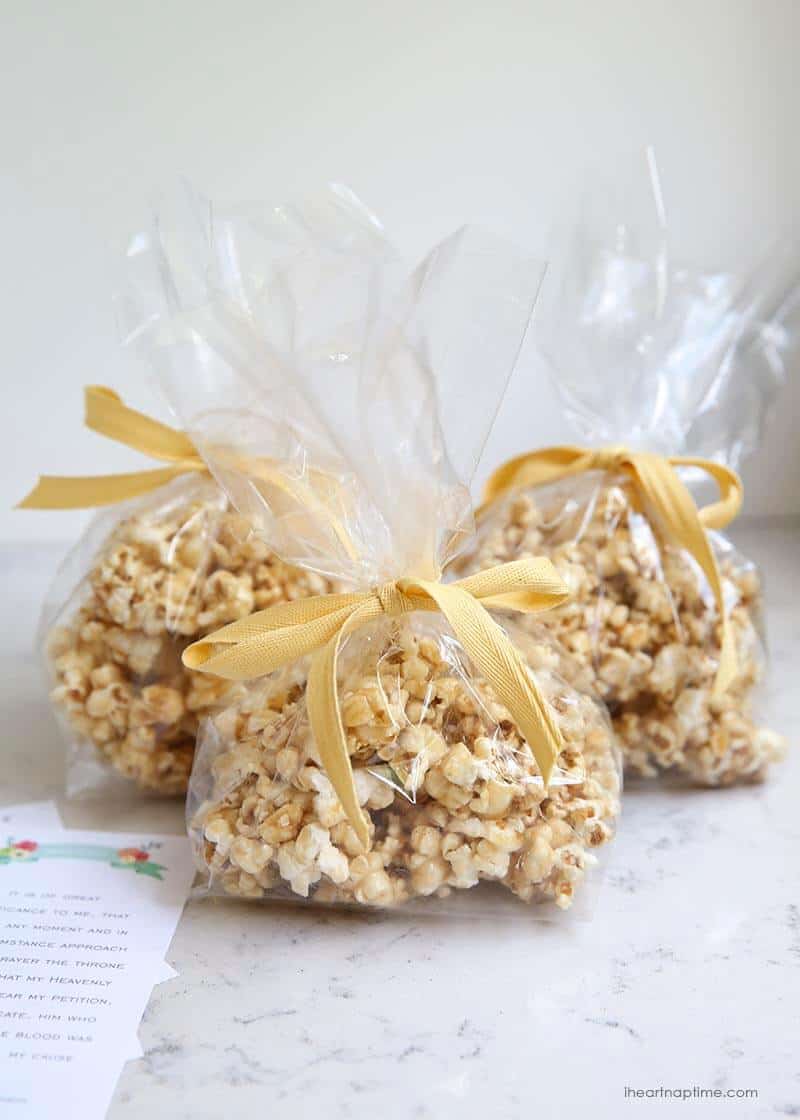 Today I'll also be sharing a round up of 110 red, white and blue ideas from some of the top bloggers on the web! FUN! Check out all the ideas below for TONS of ideas for the 4th of July!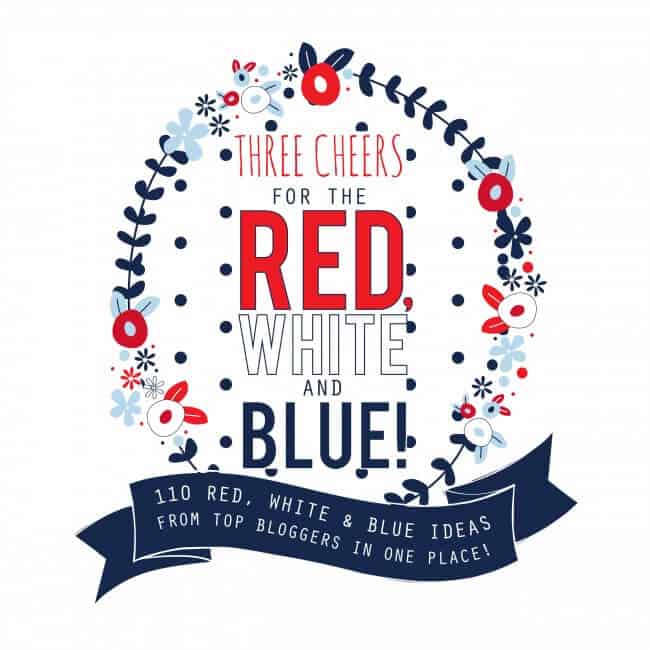 Join in! Leave a comment!
Comments