If you're looking for the best dry rub for ribs, then look no further! This easy rub is made with brown sugar, spices, and dried herbs right from your pantry. It will add intense flavor to your meat, which is key to great BBQ ribs!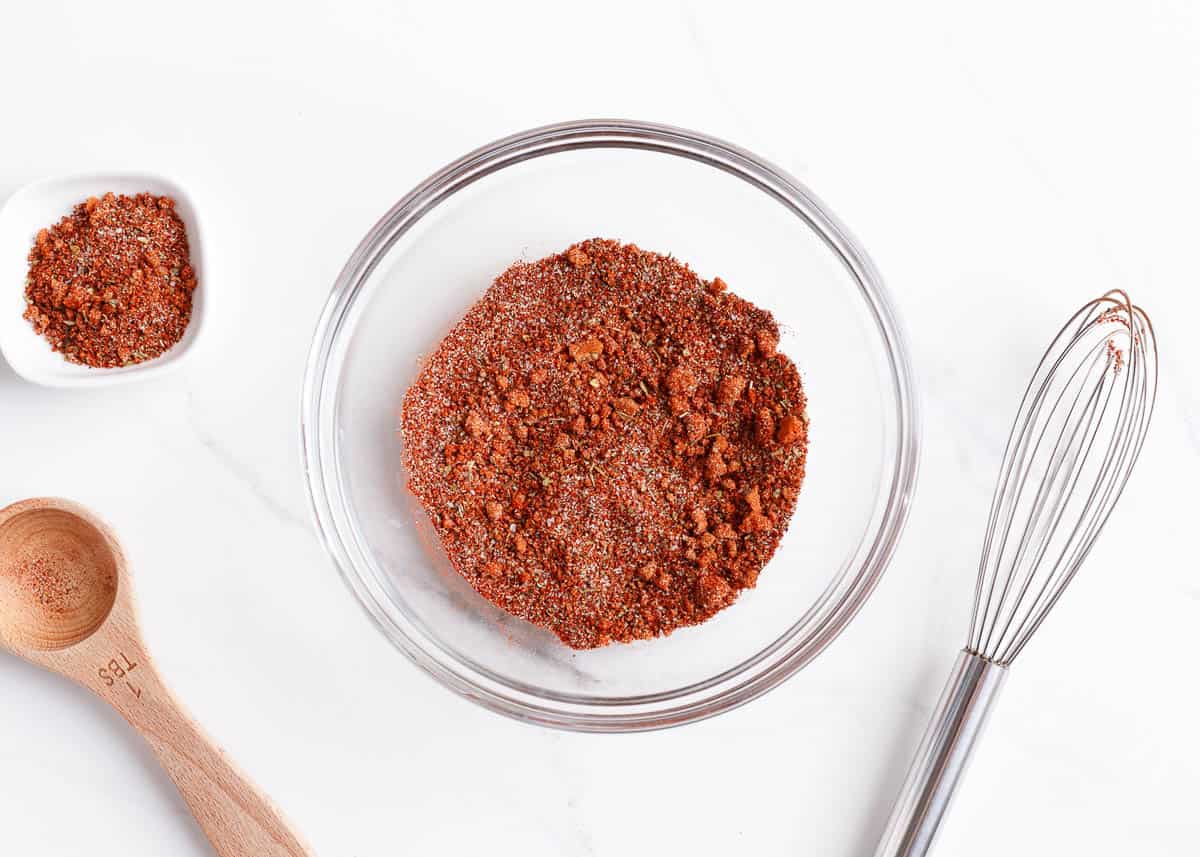 Best Dry Rub for Ribs
I love making slow cooker ribs at home and I usually slather on my homemade BBQ sauce to make them extra tasty, but once I discovered the magic of using a dry rub on the meat, I was hooked! It's great to have a rib dry rub recipe on hand and I now swear by it and use it on all kinds of meat.
A good dry rub usually starts with sugar and salt. I use brown sugar in my rub to really bring out the caramel flavor once it's cooked. Salt helps to season the meat and when mixed with the herbs and spices, forms a nice crusty surface when grilling. It's lip-smackingly good!
You can use this rub just on its own, or layer BBQ sauce over the top after your ribs have cooked for an extra smoky flavor. Not just for ribs, it's also amazing on slow cooker BBQ brisket or BBQ pulled pork.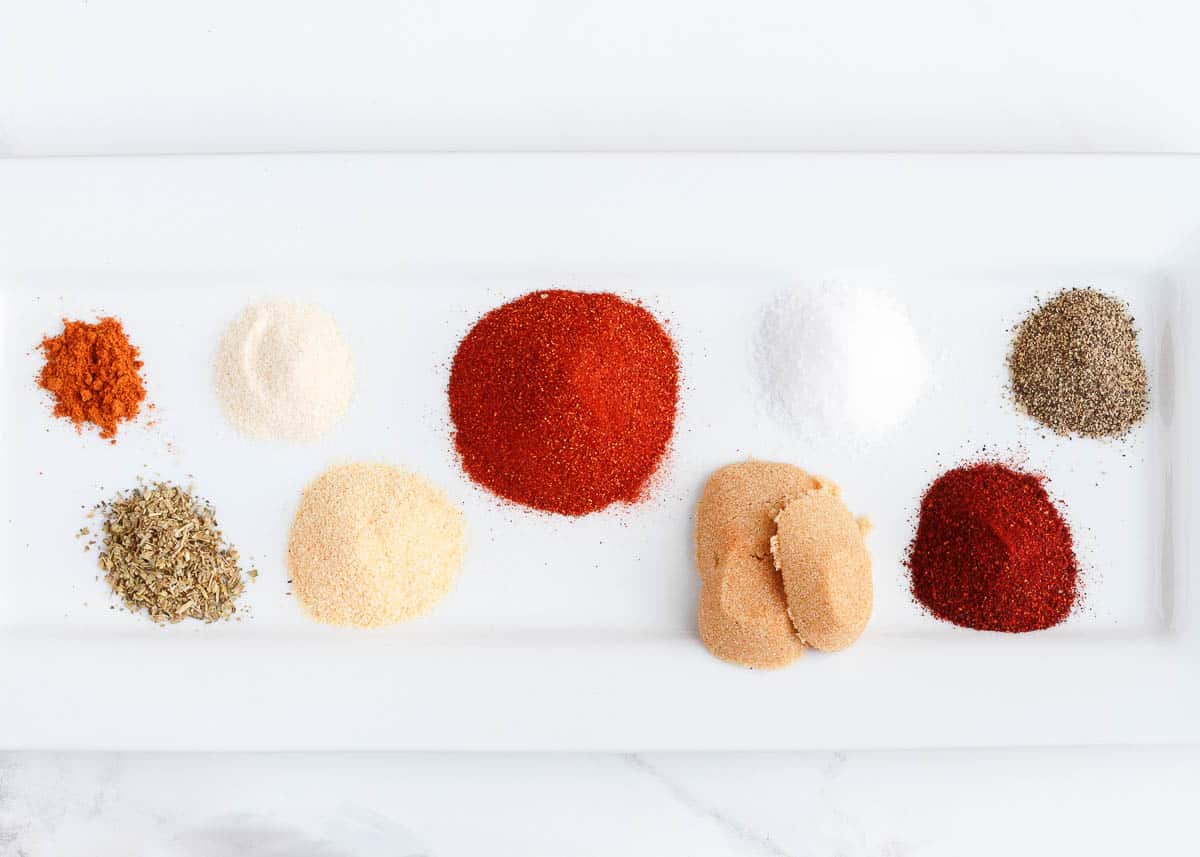 What's in this Dry Rub?
Light brown sugar: Sugar is a common component of most dry rubs. It caramelizes and helps to form a delicious crust on the meat. You can substitute dark brown sugar for a deeper molasses flavor or even white sugar if desired.
Salt: Salt is another staple in most dry rubs. It helps to pull the moisture away from the outer part of the meat so you can get an even crustier outer crust! The great thing about making homemade dry rub is that you can control the amount of salt you add, unlike when you purchase rubs from the store.
Paprika: Gives a mild smoky flavor to the rub. For a bit more smoke go for smoked paprika.
Chili powder: Adds a mild heat. Some chili powders are hotter than others, so use your favorite one here.
Garlic powder: Provides a sweeter garlicky flavor than using raw fresh garlic.
Black pepper: Brings an earthy heat.
Onion powder: A similar taste to fresh onions.
Italian seasoning: A dried blend of herbs usually containing rosemary, thyme, basil, garlic powder, etc.
Cayenne pepper: Provides medium heat. This one is optional depending on your preferences!
How to Use this Rib Dry Rub Recipe
After you've made your rub, remove 1 Tablespoon and set it aside to use in your barbecue sauce later. Then pat the meat dry and rub the spices all over the rack of ribs. You really want to massage it into the meat to make sure the spices get into all the crevices!
At this point, most BBQ rib recipes call for putting the meat on a baking sheet and letting it rest in the fridge for at least 30 minutes and up to 24 hours. Follow the instructions for your favorite recipe. You know the one that tells you to cook your ribs until the meat is fall-off the bone tender?
One thing to note is that the longer you leave the spices to sit on the meat, the more the spicy flavors will be absorbed. That's when the magic really happens!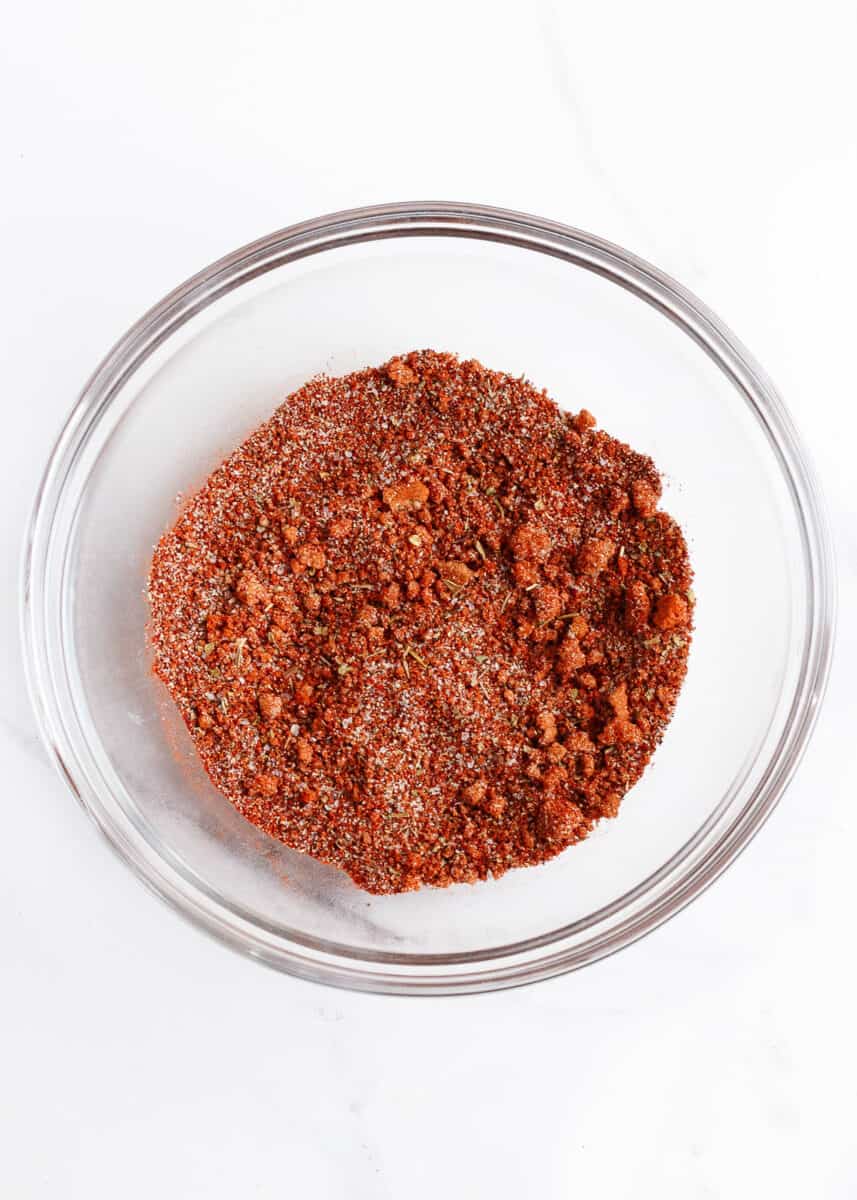 FAQs
How much should I use?
A good rule of thumb is to use 1 Tablespoon of dry rub for every 1 pound of meat.
Can I customize the recipe?
Your dry rub should start with sugar and salt, but the blend of herbs and spices you use is customizable! If you prefer a bit more heat, then adding more cayenne pepper might be the way to go. If heat isn't your thing, then you can omit the chili powder and cayenne. Play around with the spices until you get the perfect blend for you.

Consider things like cinnamon, dry mustard, chili pepper, or cocoa powder and espresso powder!

You can also check out my recipe for steak rub, which is a fantastic budget-friendly option for seasoning steak.
Can I use this rub on other types of meat?
Pork ribs are just the beginning! Keep a jar of this spice rub on hand for anything from beef ribs, to chicken, pork chops, you name it.
Storage and Shelf Life
Store your dry rub in a glass container with a tight-fitting lid. You want to store it in a cool dry and dark place. I store mine in my pantry but there's no harm in keeping it in the refrigerator. Typically, you can store it for up to one year.
If you find that after time, the brown sugar has hardened, it's a good idea to make a new batch, as it's difficult to rub the spices into the meat if the sugar is too hard.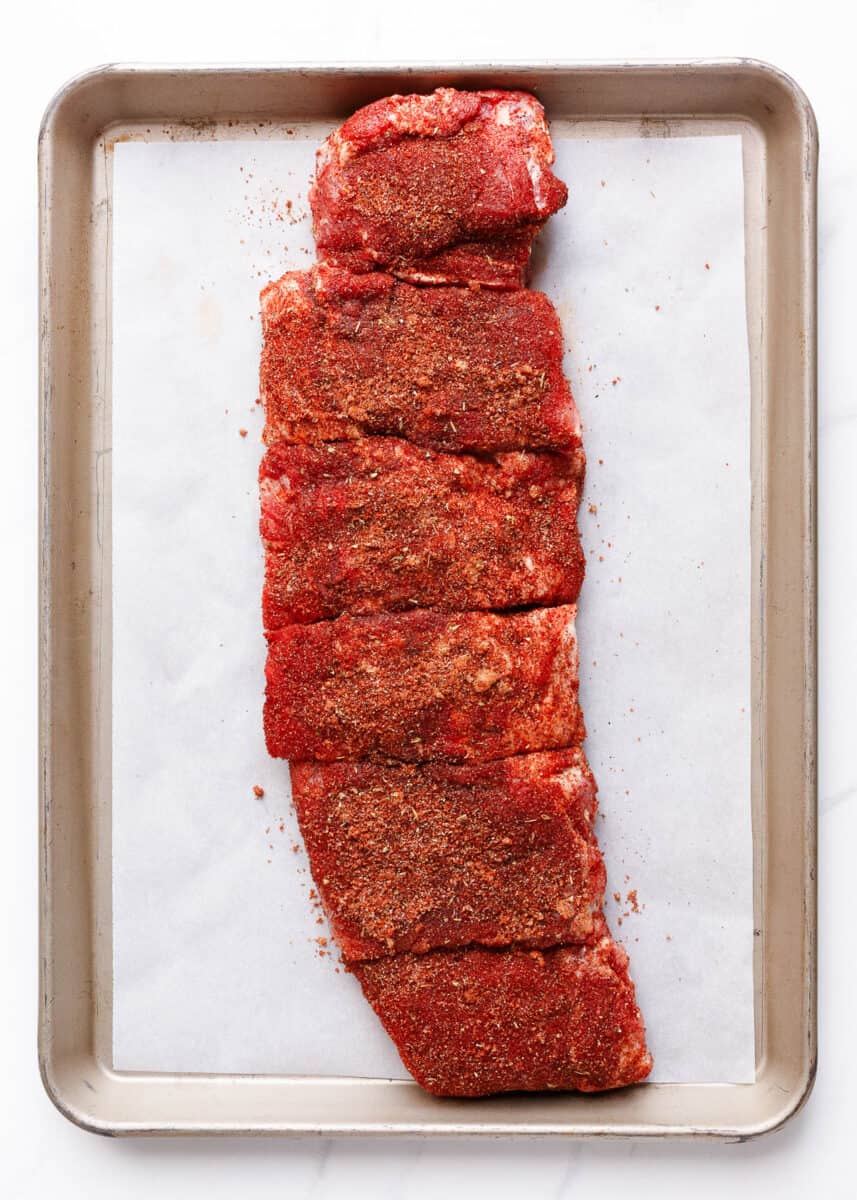 More Ways to Use Dry Rub:
HUNGRY FOR MORE? Subscribe to my newsletter and follow on Facebook, Pinterest and Instagram for all the newest recipes!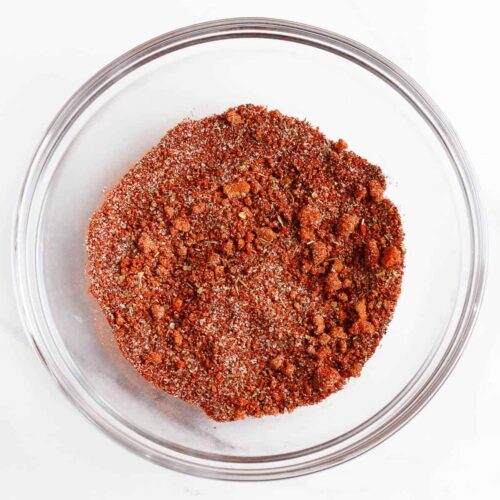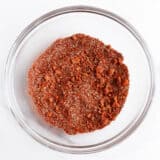 Dry Rub for Ribs
If you're looking for the best dry rub for ribs, then look no further! This easy rub is made with brown sugar, spices, and dried herbs right from your pantry. It will add intense flavor to your meat, which is key to great BBQ ribs!
Ingredients
1 ½ Tablespoons paprika
1 ½ Tablespoons light brown sugar , packed
2 teaspoons Kosher salt
2 teaspoons chili powder
2 teaspoons garlic powder
1 teaspoon ground black pepper
1 teaspoons onion powder
½ teaspoon dried Italian seasoning
¼ teaspoon cayenne pepper (optional for more heat)
Instructions
In a medium bowl, whisk together the spice rub ingredients.

Remove 1 Tablespoon of the rub to use in your sauce. Then rub both sides of the ribs with the spice rub then place ribs on prepared baking sheet. Cook according to rib recipe directions.
---
Nutrition
Calories: 18kcal | Carbohydrates: 4g | Protein: 1g | Fat: 1g | Saturated Fat: 1g | Polyunsaturated Fat: 1g | Monounsaturated Fat: 1g | Sodium: 592mg | Potassium: 60mg | Fiber: 1g | Sugar: 2g | Vitamin A: 824IU | Vitamin C: 1mg | Calcium: 12mg | Iron: 1mg
Nutrition provided is an estimate. It will vary based on specific ingredients used.
Did you make this recipe? Don't forget to give it a star rating below!