Fajita seasoning is a simple way to add loads of authentic Mexican flavors and a caramelized crust to all your protein! With only 6 ingredients, this tasty dry rub will last for months in your pantry!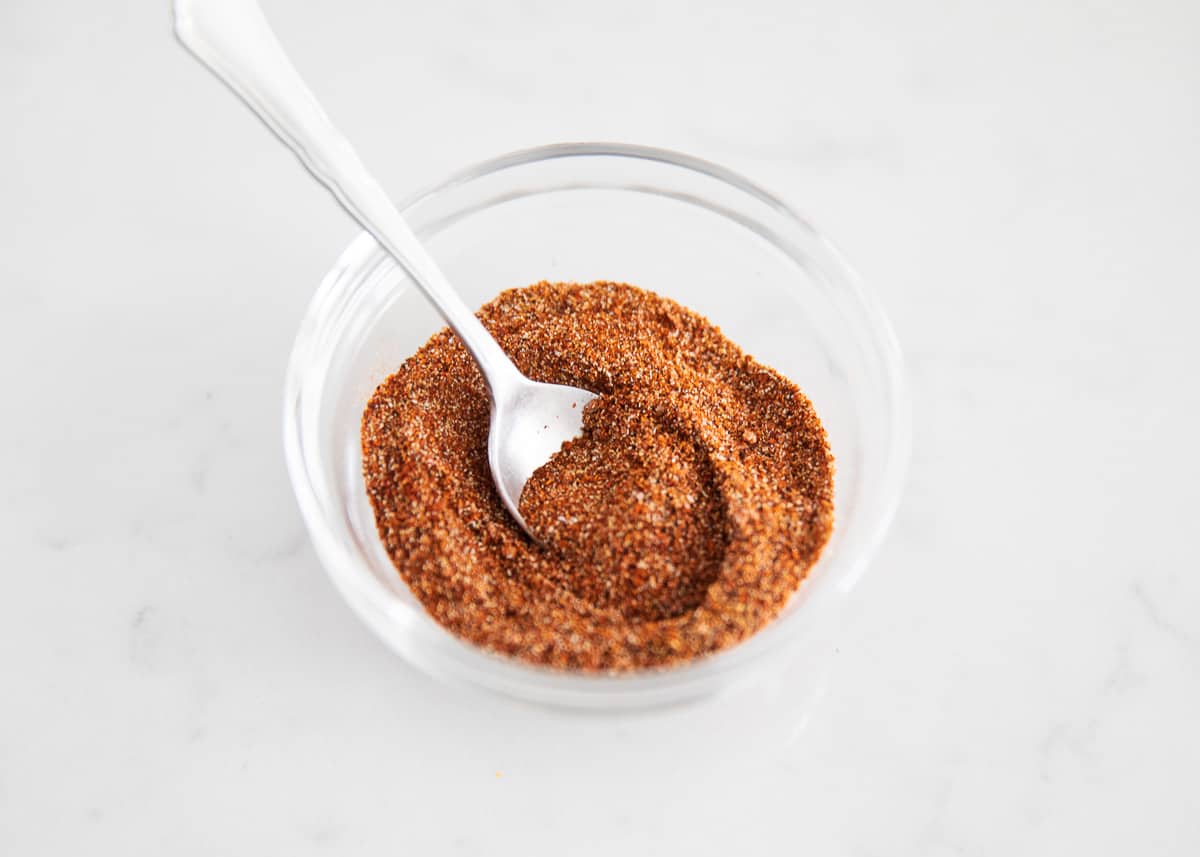 Homemade Fajita Seasoning
Homemade fajita seasoning isn't just for steak fajitas! It's a dry rub blend of tasty herbs and spices when combined create a mouthwatering seasoning for shrimp, pork, and chicken recipes like grilled chicken and chicken fajita bowls!
What are steak fajitas without the signature smoky, spicy, salty flavors? I don't think I want to find out! A dry rub of bold flavors is what gives the meat its flavor and provides a crusty caramelized exterior when seared to perfection. It's an ideal seasoning to use along with steak fajita marinade. The two combined give it the best flavor infusion making it the juiciest, most tender steak. Tex Mex night just got a whole lot more delicious!
Having a jar of DIY fajita seasoning alongside jars of other spice mixes is one of the smartest moves any home chef can make. It's a way to avoid all of the added sodium and preservatives and it's a budget-friendly choice because they stay fresh for so long time. They can be used interchangeably in recipes like fajita veggies, steak and potatoes, sheet pan chicken fajitas, and fajita salad, which means having a variety of fresh flavorful seasonings to choose from, comes in very handy!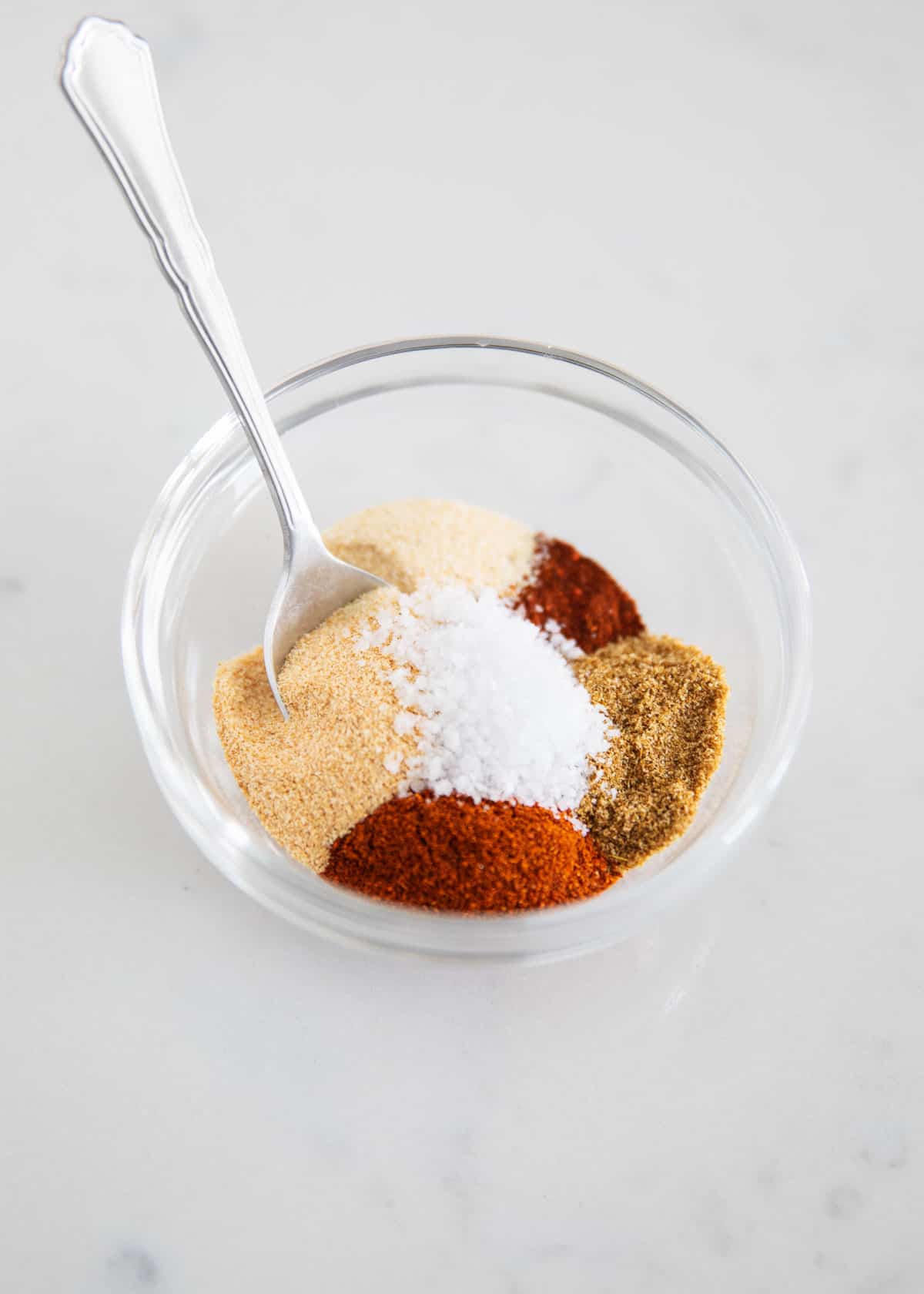 Fajita Seasoning vs. Taco Seasoning
The two are both very similar, which is why they can cross over recipes. They both provide bold flavors, but the main difference between the two recipes is that taco seasoning contains dried oregano, giving it a slightly different taste. You may find that different recipes use different ingredients, however, the main elements are the same.
Homemade vs Store-Bought Dry Rub Mixes
Oh, what's not to love about making dry spice mixes right at home! Packages of spice mix can come with an abundance of additives and preservatives we can't even pronounce. That, plus a whole lot of sodium. When you make it yourself, not only is it much healthier, but it's also a way to save money. You can control the amount of spice and salt you add, which means you can season it to your liking.
Having jars at the ready means saving time. The more you think about it, the more you'll realize there really is no benefit to buying it from the store over making it from scratch.
Variations to this Fajita Steak Seasoning
Add as little or as much as a particular spice as you'd like. Make it spicy or mild, salty or tame. It's up to you!
Some alternate ingredient options could be:
Oregano
Sugar
Turmeric
Cayenne
Chipotle powder
Coriander
Celery salt
Cocoa powder
How Long will it Last?
The beauty of making your own seasoning mixes from scratch is that they last for months! You can keep this fajita mix in a tight lid jar for up to 6 months stored in a cool dry area. Chances are you'll have used it on many things by then. You can mix up a new batch and replace it in minutes.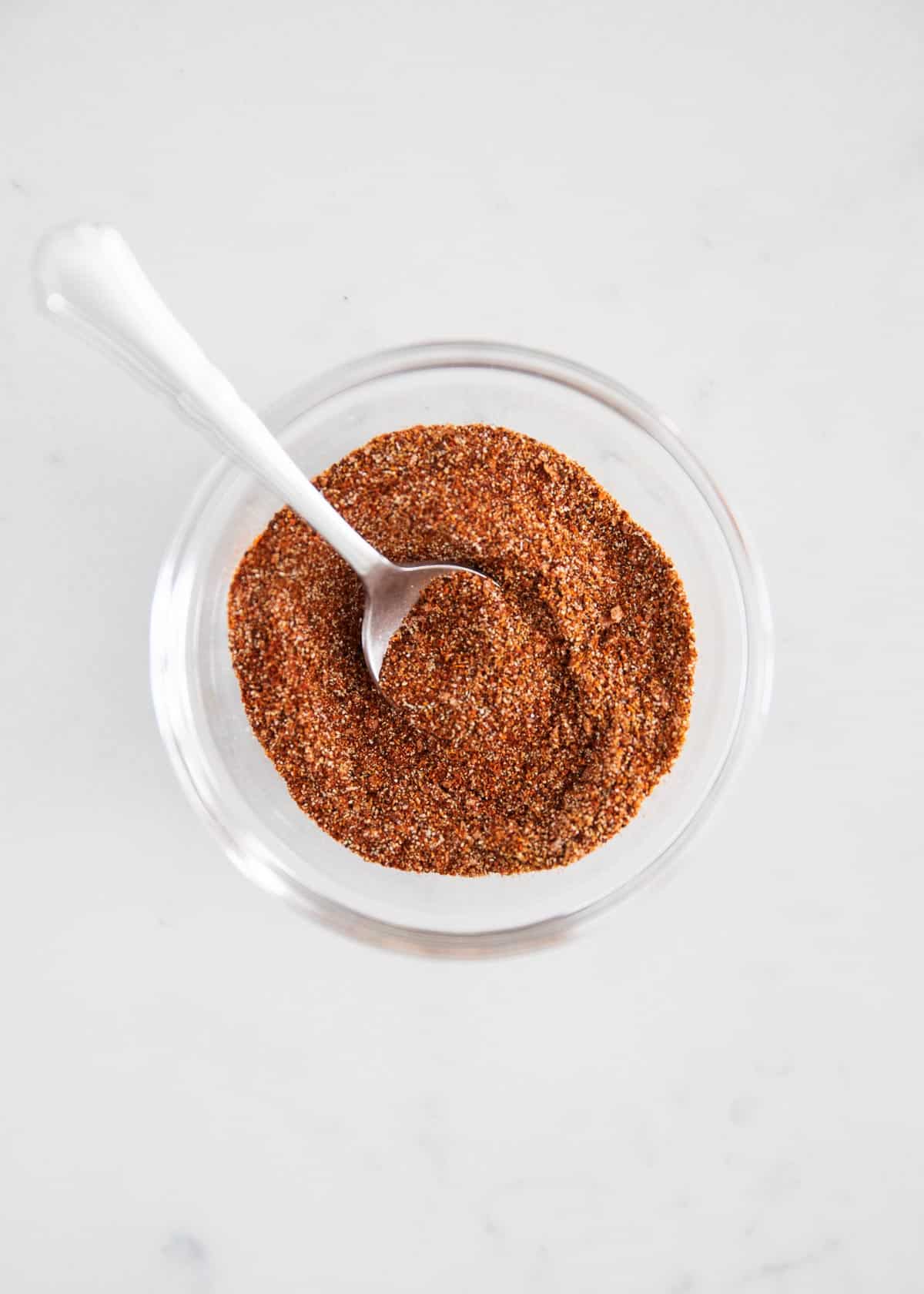 Other DIY Spice Mixes:
Keep a jar of each of these on hand. They can be used interchangeably and are all so flavorful!
HUNGRY FOR MORE? Subscribe to my newsletter and follow on Facebook, Pinterest and Instagram for all the newest recipes!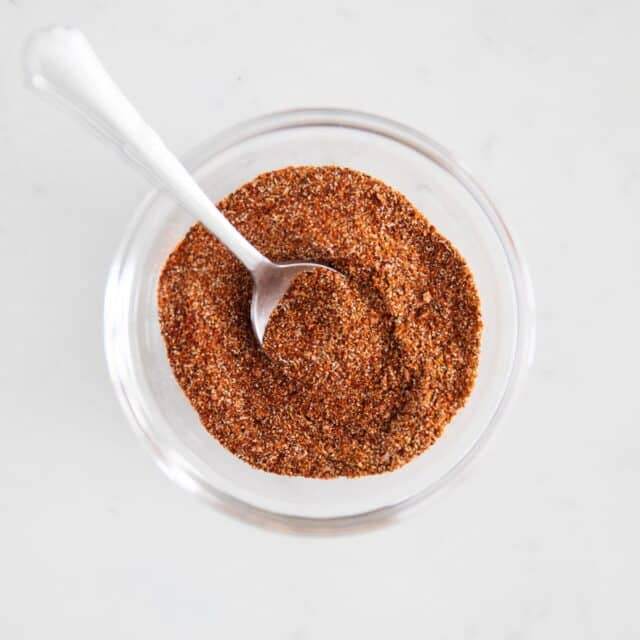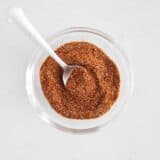 Fajita Seasoning
Fajita seasoning is a simple way to add loads of authentic Mexican flavors and a caramelized crust to all your protein! With only 6 ingredients, this tasty dry rub will last for months in your pantry!
Ingredients
1 Tablespoon chili powder
1 Tablespoon ground cumin
1 ½ teaspoons Kosher salt
1 teaspoon paprika
¾ teaspoon garlic powder
¾ teaspoon onion powder
Instructions
Mix together the chili powder, cumin, salt, paprika, garlic powder and onion powder in a small bowl.

Store in an airtight container.
---
Notes
Note: 1 packet of fajita seasoning has about 2 Tablespoons. This recipe makes around 3 Tablespoons. Add a little crushed red pepper flakes if you'd like to bring up the heat.
Nutrition
Calories: 3kcal | Carbohydrates: 1g | Protein: 1g | Fat: 1g | Saturated Fat: 1g | Sodium: 182mg | Potassium: 18mg | Fiber: 1g | Sugar: 1g | Vitamin A: 172IU | Vitamin C: 1mg | Calcium: 5mg | Iron: 1mg
Nutrition provided is an estimate. It will vary based on specific ingredients used.
Did you make this recipe? Don't forget to give it a star rating below!