Jump to Recipe⌄
Easy rice pilaf -my fave!
Rice pilaf has to be hands down one of the best rices out there. It is super easy to make, so we usually end up making it several times a month. I had to go in for oral surgery earlier this week, so I was only able to eat soft foods. I ate ice cream for lunch and by dinner I was craving something salty. I had my husband make up a batch of this easy rice pilaf and it was perfect! I ate almost the whole bowl! This rice goes with just about anything too! Sometimes I'll throw in carrots and peas as well. It's the perfect side dish. :)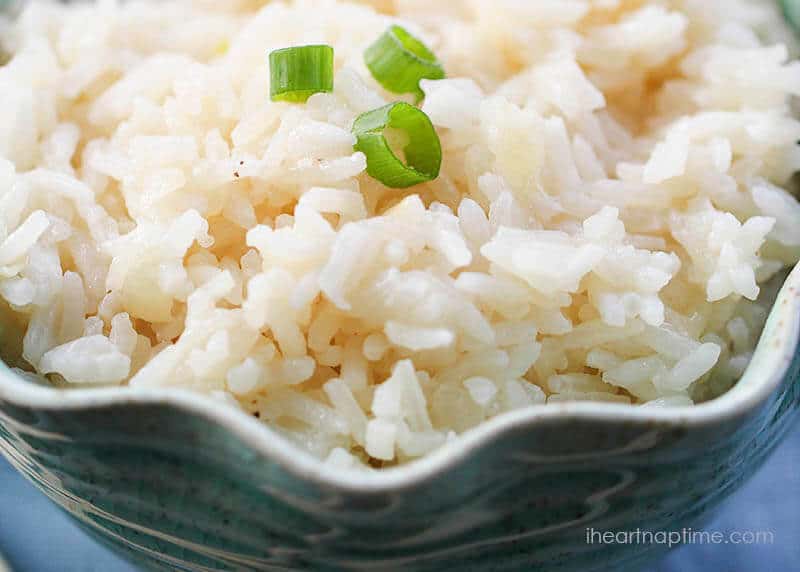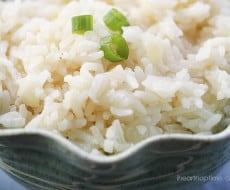 Easy rice pilaf
Ingredients:
1/3 stick of salted butter
1/4 cup onion (chopped fine)
1 cup Thai Jasmine long grain rice
1 can chicken broth
1 clove garlic, minced
S&P to taste
Directions:
1. In a pot melt the butter over medium heat. Add in onions and cook until lightly browned. Next add in the minced garlic and cook for one minute. Pour in chicken broth and rice. Bring to a slight boil and then turn the heat to low. Cover the pan with a lid and cook for 15-20 additional minutes, or until rice is tender. Fluff with a fork. S&P to taste and enjoy!
All images and text ©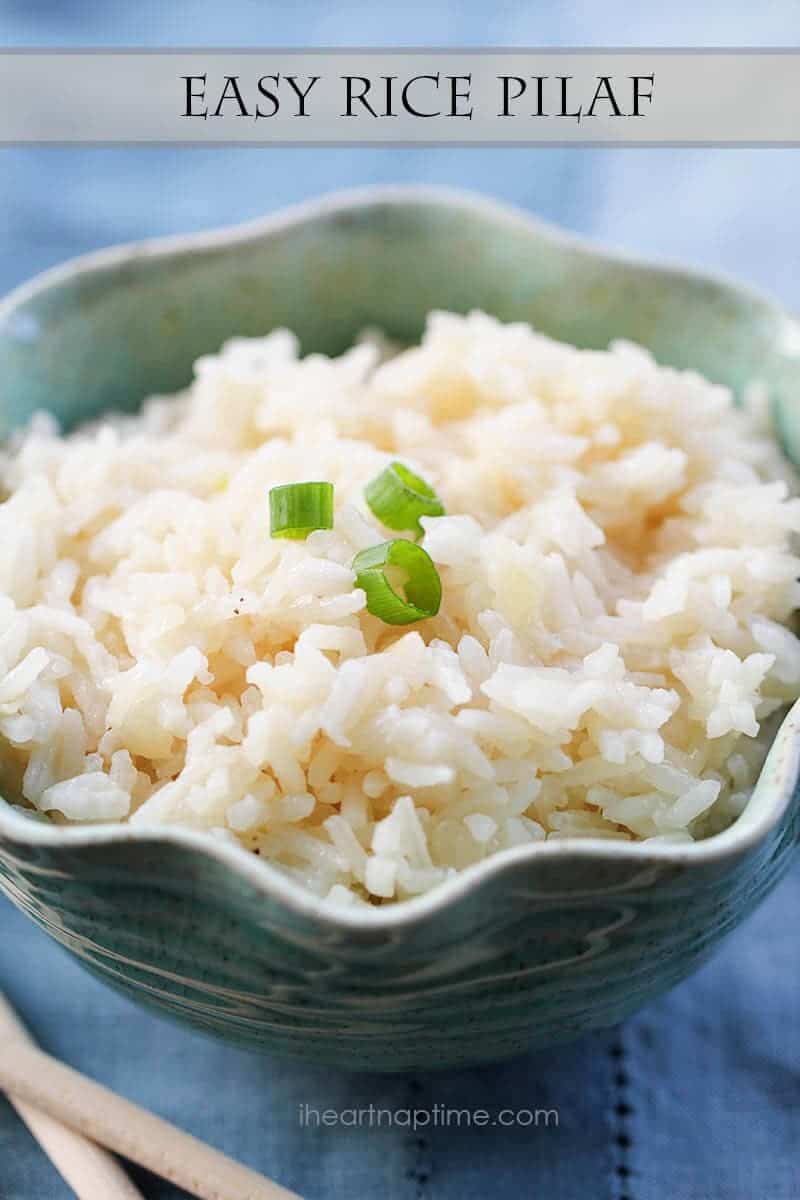 So have you tried rice pilaf? What's your favorite rice?
Looking for more recipes with rice? You'll love these:
Chicken and vegetable stir fry