Delicious eggnog cookies and pumpkin-nog shake
Today I have two delicious holiday eggnog recipes to share with you! If you are an eggnog lover, you are going to adore these 2 recipes. I am a total eggnog fan. I still remember drinking "frozen eggnog" at my grammas every year during Christmas. Me and my older brother were always sneaking more. My grammas stash never ran low. Only at grammas house! ;)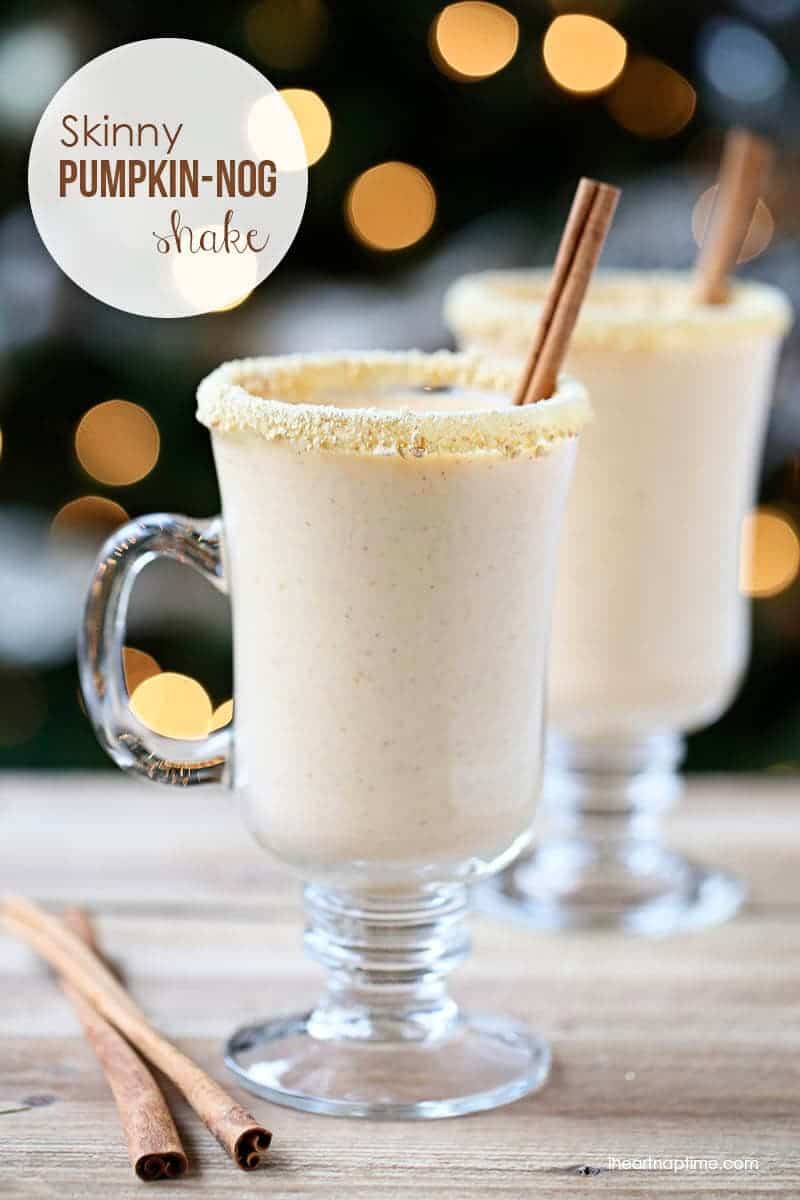 Today's recipe's were created with Bolthouse Farms seasonal holiday nog. I was super excited to find an eggnog that was low fat and still tasted amazing! After all the calories I took in over Thanksgiving I wanted something a little lighter. Their holiday nog also has 80% less fat so you can indulge in a classic eggnog drink and feel good about it.
First up … my skinny pumpkin-nog shake! I threw in all of my favorite things to create this yummy shake. Bonus- it only has about 120 calories per serving. It's the perfect indulgence this holiday season. I also dressed up the cups with graham cracker crumbs. Simply dip the top of your cup in eggnog and then the graham cracker crumbs for a fun touch.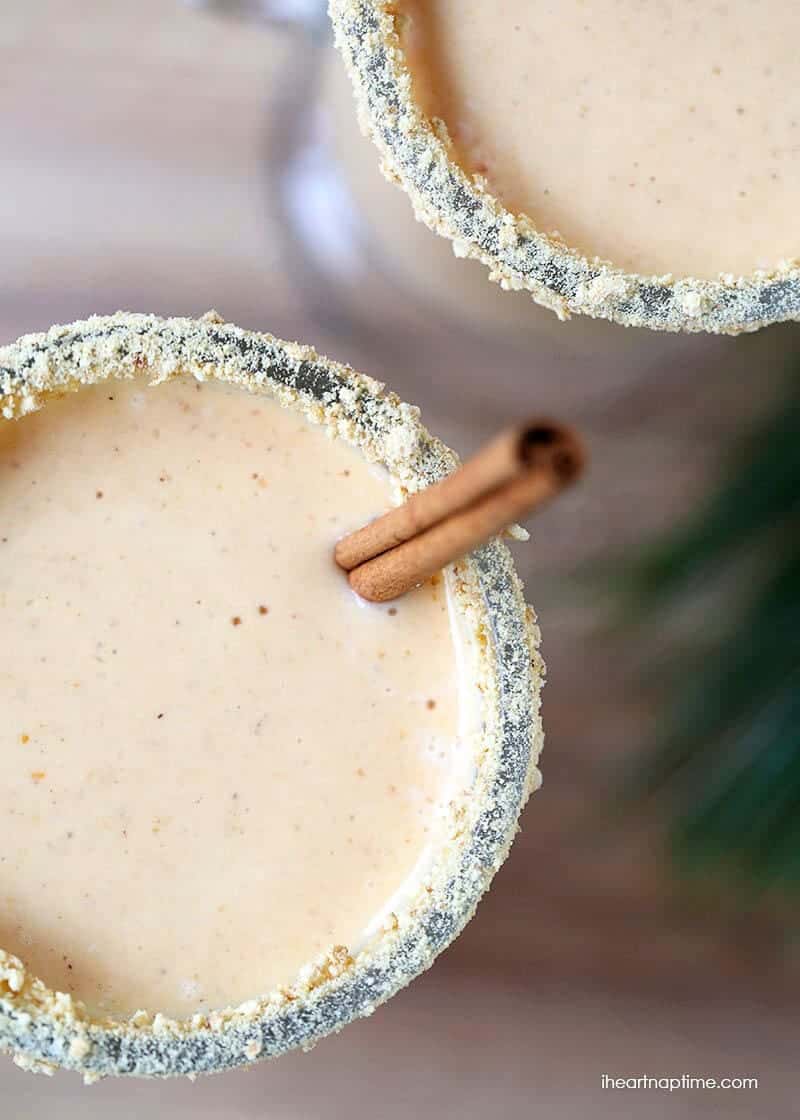 Skinny pumpkin-nog shake
Ingredients
1 - 1 cup Bolthouse Holiday Nog
1/2 cup low fat frozen vanilla yogurt or ice cream
1/4 cup chilled pumpkin puree
2 TB graham cracker crumbs
1/2 tsp vanilla
1/4 tsp pumpkin spice
8-10 ice cubes
Instructions
Place everything in a blender and blend until smooth. Serve immediately.
Enjoy! :)
https://www.iheartnaptime.net/eggnog-cookies/

Eggnog cookies
Next up ….eggnog cookies! These cookies were super soft and perfectly delicious. My non-loving eggnog friend LOVED these eggnog cookies. Give them a try. You may just be converted. ;)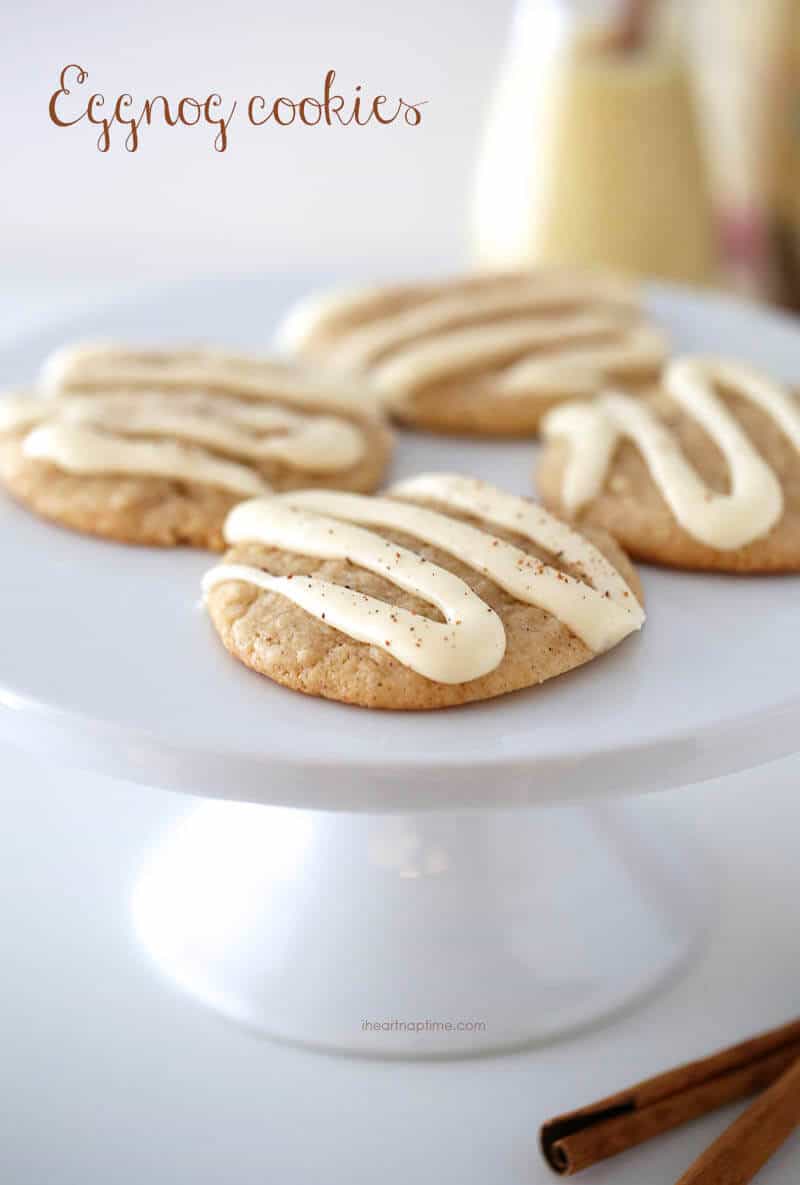 Ingredients
2 1/4 cups flour
1 teaspoon baking powder
1 teaspoon ground nutmeg
1/2 teaspoon cinnamon
1 1/4 cups sugar
3/4 cup butter, slightly softened
2 egg yolks
1 teaspoon vanilla
1/2 cup Bolthouse holiday eggnog
Eggnog icing
1 1/4 cup powdered sugar
3 tablespoons eggnog
ground nutmeg (for garnish)
Instructions
Preheat oven to 350°. In a medium bowl whisk together flour, baking powder, cinnamon, and nutmeg. Set aside. In a large mixing bowl, cream butter and sugar together. Add egg yolks and vanilla to the mixture and beat until smooth. Finally, add egg nog and mix on medium speed until smooth and creamy. Slowly add flour mixture into the eggnog mixture and stir until combined. Chill dough for 20 minutes.
Line a baking sheet with parchment paper and use a cookie scoop or drop spoonfuls of dough onto the cookie sheet. Bake for 18-22 minutes or until bottoms are lightly browned. Do not over cook. Remove cookies from pan and allow to cool on a cooling rack.
For icing, whisk powdered sugar and egg nog together. Add more sugar or egg nog, depending on the consistency you prefer.
Drizzle icing on cooled cookies and sprinkle with nutmeg. Store in a air tight container in the refrigerator.
Notes
Recipe adapted from Mrs. Fields Cookie book
https://www.iheartnaptime.net/eggnog-cookies/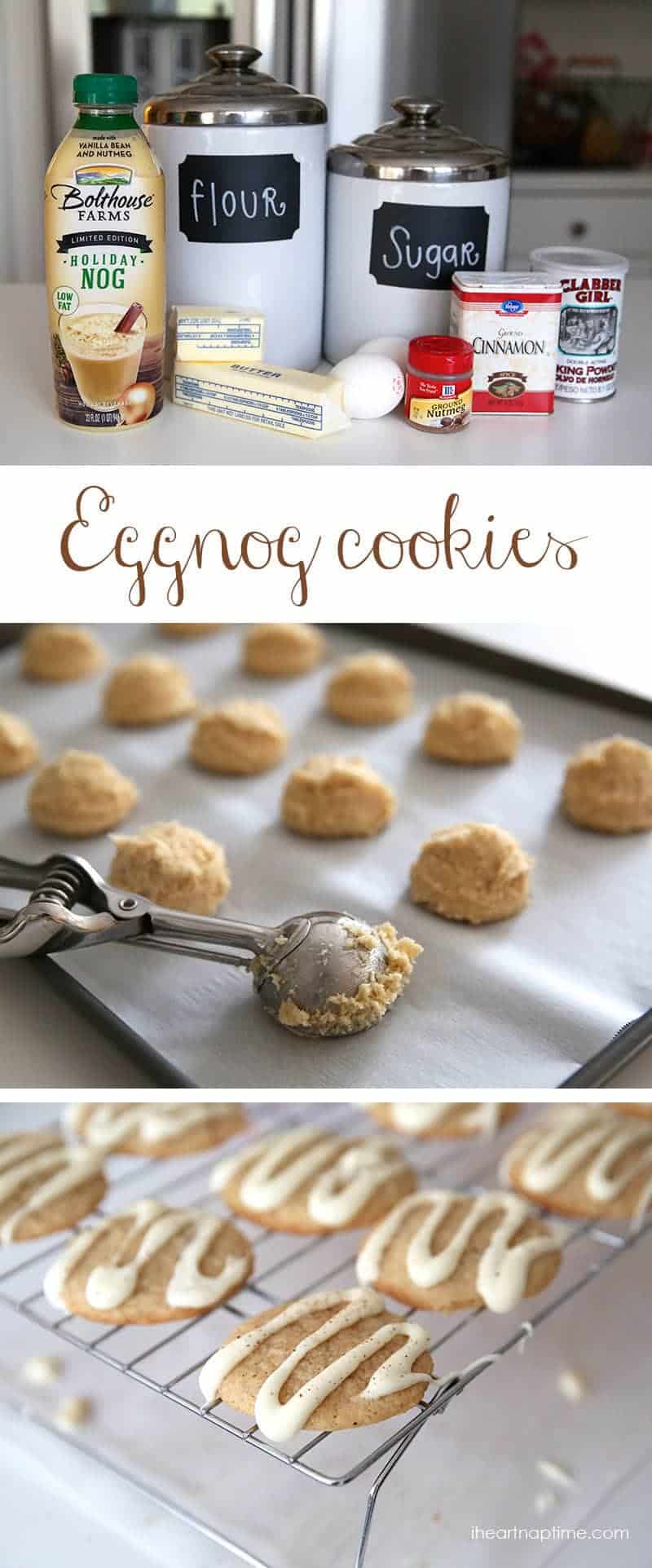 These are my new favorite holiday cookie. I can't wait to make them again and again!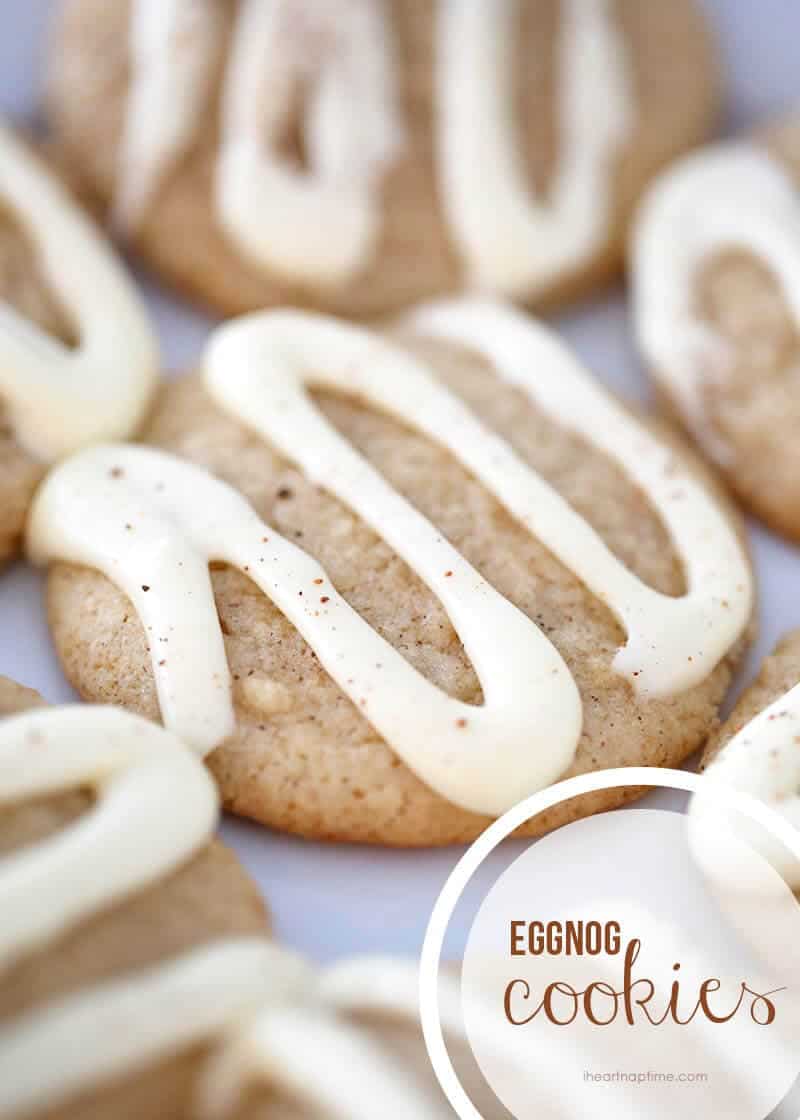 So let's hear it… are you an eggnog lover?!
Happy baking! xo – jamielyn
Looking for more eggnog recipes? Check out these below.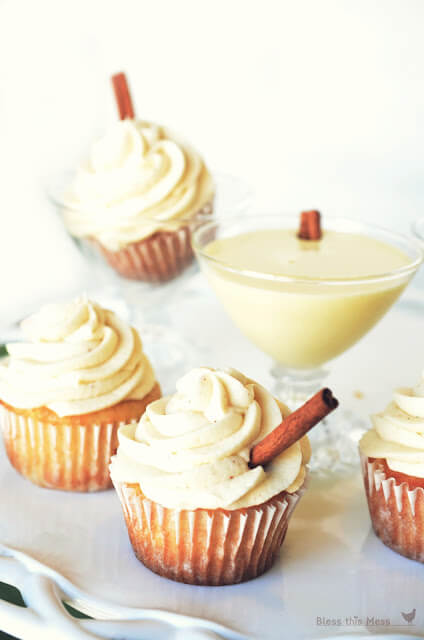 This post was in partnership with Bolthouse Farms. All opinions are 100% my own. Thanks for supporting these sponsors that allow me to create new and special content for I Heart Nap Time.