Jump to Recipe⌄
Strawberry Cheesecake Mousse
Strawberry Cheesecake Mousse by Alicia of The Baker Upstairs for I Heart Naptime.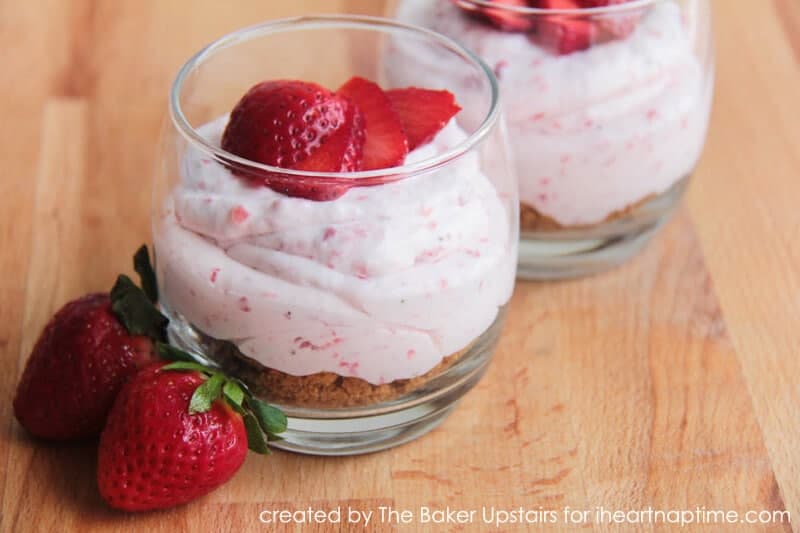 Hello again, and happy spring! I have the perfect spring recipe to share with you today. This strawberry cheesecake mousse is so light and fresh and delicious! One of my very favorite things about spring and summer is all the lovely and flavorful fresh fruit that is available. Strawberries are a definite favorite of mine, and I love to use them any way I can in cooking.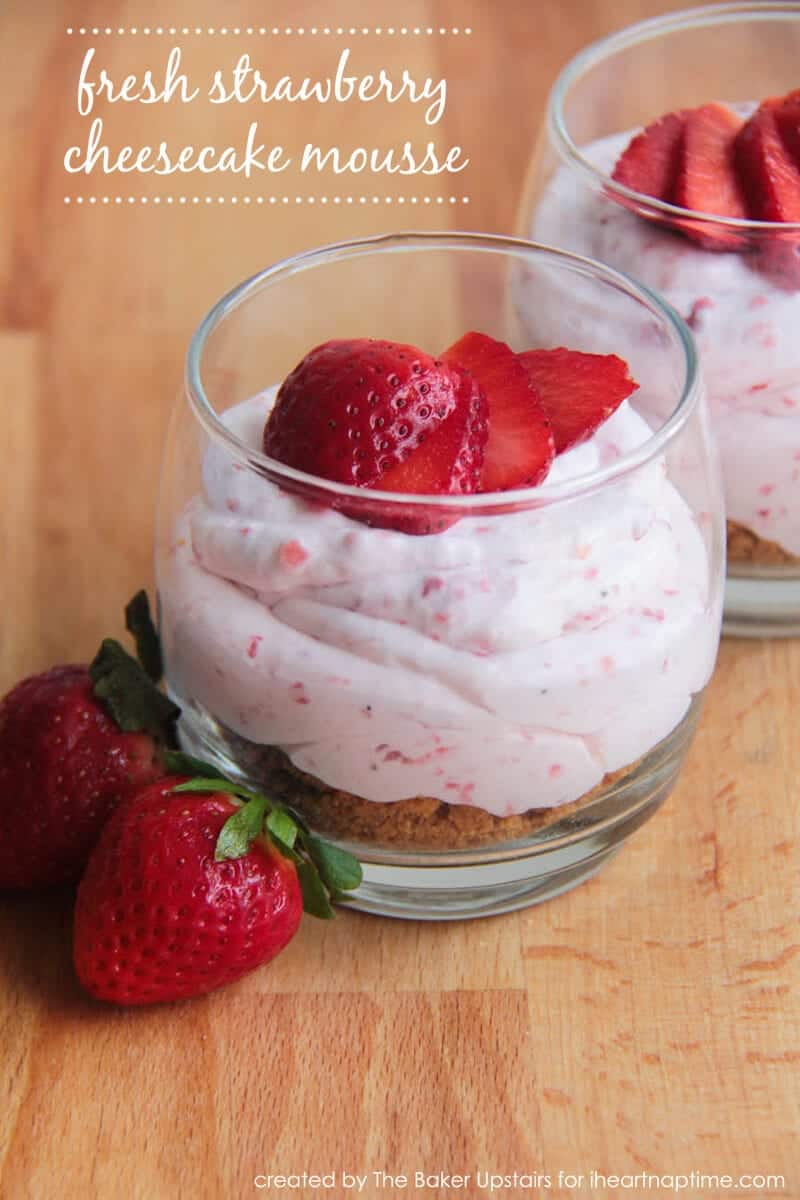 This cheesecake mousse is a perfect way to use fresh strawberries. The strawberries don't get cooked at all, so they keep their deliciously sweet and refreshing flavor. The cream cheese adds a nice richness and texture to the mousse as well. And really, it doesn't get much better than strawberries and cream cheese in the same dessert, right?
I also really like that this dessert is so quick to make! It's the perfect recipe to have in your back pocket for when you have unexpected guests or when you just have a craving for something delicious. I made the crust in just a few minutes, popped it in the oven, and whipped up the rest while the crust was baking. Easy peasy!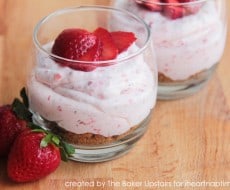 Strawberry Cheesecake Mousse
Ingredients:
for the crust:
3/4 graham cracker crumbs (from about 5 graham crackers)
2 tablespoons butter, melted
1 teaspoon sugar
for the mousse:
1/2 cup heavy whipping cream
1/3 cup plus 2 tablespoons powdered sugar, divided
8 ounces of cream cheese
1 cup fresh strawberries, pureed to make about 1/2 cup
1/2 teaspoon vanilla
fresh strawberries for garnish
Directions:
For the crust, preheat the oven to 350. Mix the graham cracker crumbs with the butter and sugar, Press into a small baking dish (I used a pie plate) and cook 8-10 minutes, or until lightly golden. Remove and let cool.
For the mousse, whip the cream in a large bowl or the bowl of a stand mixer until stiff peaks form. Beat in two tablespoons of powdered sugar and set aside.
Beat together the cream cheese and 1/3 cup powdered sugar until smooth, then add the vanilla. Mix in the strawberry puree until evenly distributed. Gently fold in the whipped cream.
To serve, crumble the graham cracker crust into the bottom of the serving dishes. Top with mousse and garnish with fresh strawberries. Refrigerate 15 minutes, or until ready to serve.
This is a new favorite dessert at our house! I shared a cup with my three year old, and I think she let me eat maybe one bite out of four. My husband, who is a diehard cheesecake fan, couldn't get enough of it either! If you love strawberries as much as my family does, you have to try this!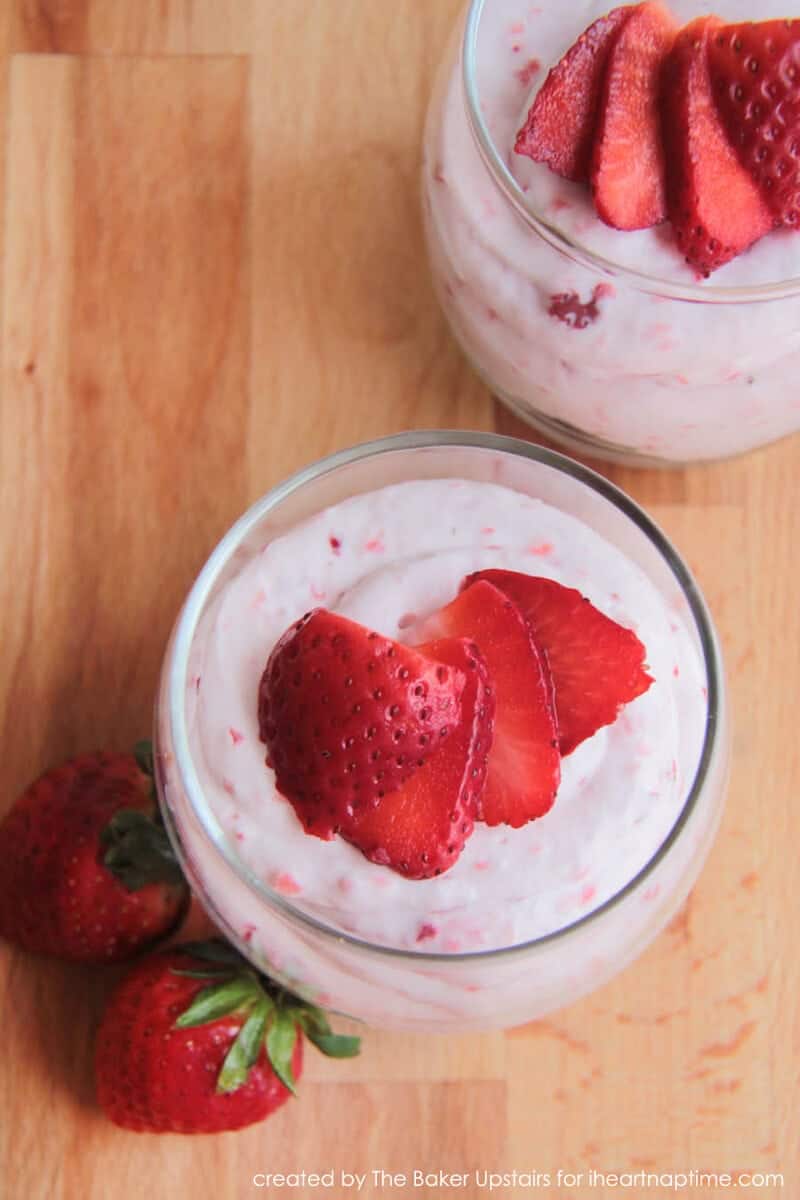 We think you'll love these other yummy recipes too: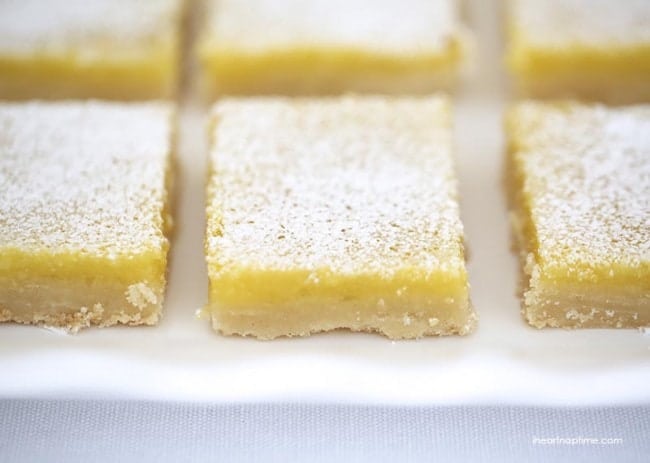 The Perfect Lemon Bars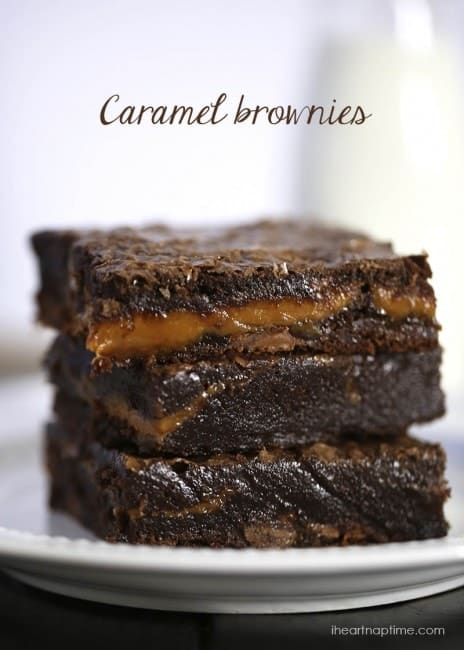 Chocolate Fudge Caramel Brownies