Jump to Recipe⌄
Best green smoothie recipe
Best green smoothie recipe – you won't even know there's spinach in there! ;)
Now that we're in the middle of summer (115 in AZ…eeek), my family begs for smoothies every day! I wanted to keep our addiction somewhat healthy, so I started making green smoothies. After making several of them, I think I have come up with the perfect green smoothie recipe!
Did you know that green smoothies not only can help detox and boost your digestive track but can give you more ENERGY? It's true! After drinking a green smoothie every day, I've had way more energy. It feels great!

MY OTHER RECIPES
You can make green smoothies using pretty much any fruit and green combo. This recipe I created wont taste like you're drinking spinach…promise. ;)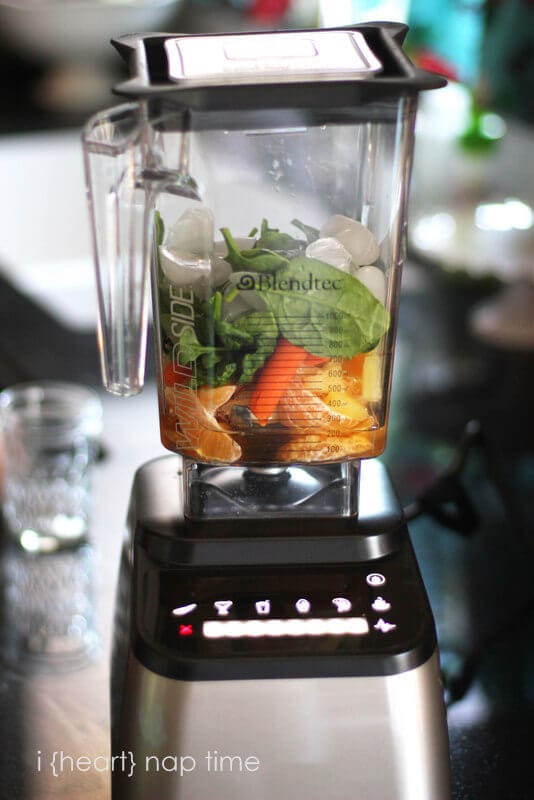 I also have to share my love for my new blentec. This blender is a-m-a-z-i-n-g and really does create the most delicious smoothies! I've seen Blendtec do demos in Costco and have always thought they looked amazing! I did think the price tag was a little high though. However now after using one, I'm sold! This blender is worth every penny! It creates the most smooth and delicious drinks! I was amazed I couldn't taste the texture of the spinach in the smoothie. Usually mine gets clumps. This time around my kids had no idea what was in there. ;) I can't wait to play with it some more.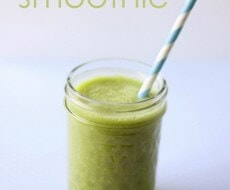 Best green smoothie recipe
Ingredients:
1/2 cup apple juice can substitute with greek yogurt or almond milk
1 banana
2 small oranges
1/2 cup pineapple
1/2 cup carrots
2 cups spinach
1 1/2 cup ice
Directions:
Combine all ingredients in your blender with liquids on bottom and solids on top. Blend until smooth. Add more ice as needed. Enjoy!
All images and text ©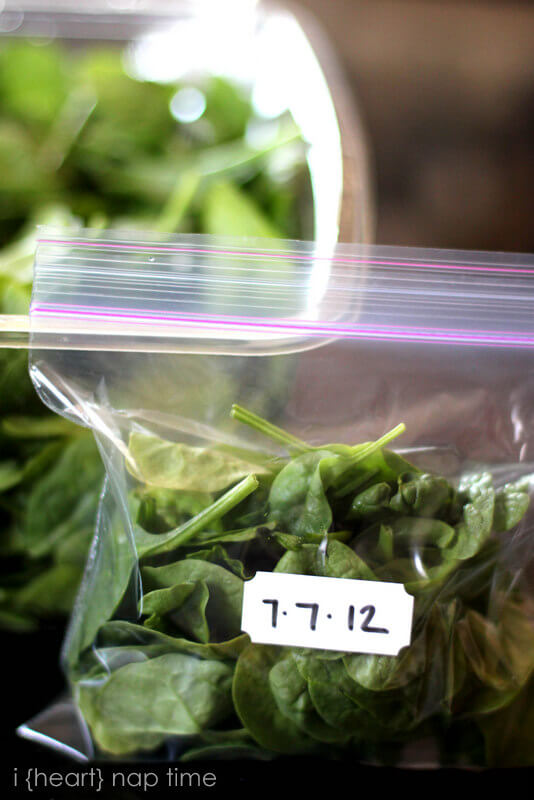 Quick tip: It's best to buy spinach in bulk and then freeze it in zip lock bags. One package from Costco will be enough for TEN smoothies!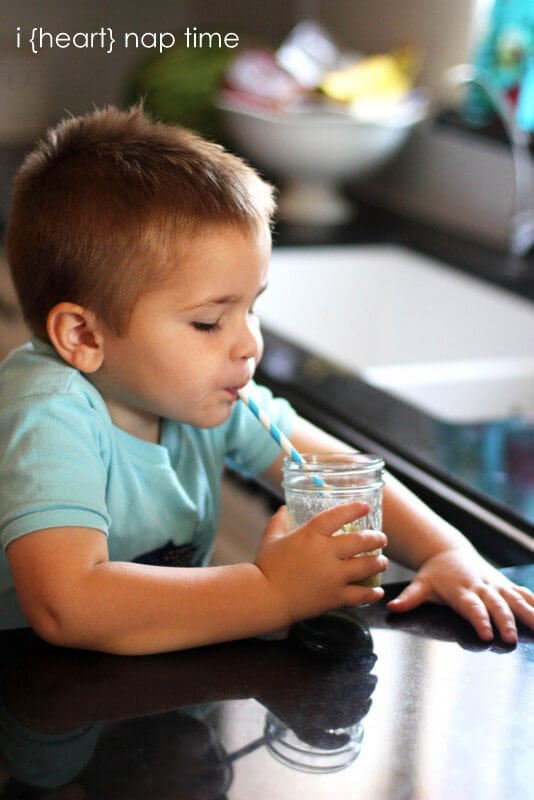 These green smoothies really are deceptively delicious! My son LOVES them! He begs for one every morning. Plus doesn't every thing taste better from a mason jar with a cute striped straw? ;)
Sooo are you a green smoothie fan? What's your favorite combo?