Sweet and sour chicken recipe
Hello friends! Happy Tuesday! I am excited to share this sweet and sour chicken recipe that I made over the weekend. It was SO good! My whole family loved it. This recipe is definitely going in my "favorites file."
I have to admit… I'm usually not a huge fan of Chinese food when we go out because I am super picky about meat, but I love making it at home. This yummy recipe came from my friend Alison, however I added in a few of my favorite spiced and loved the end result! The homemade sauce is what really takes this recipe over the top. If you're in a hurry you could always use store bought too.
Be sure to subscribe to my free weekly emails HERE for more yummy recipes :)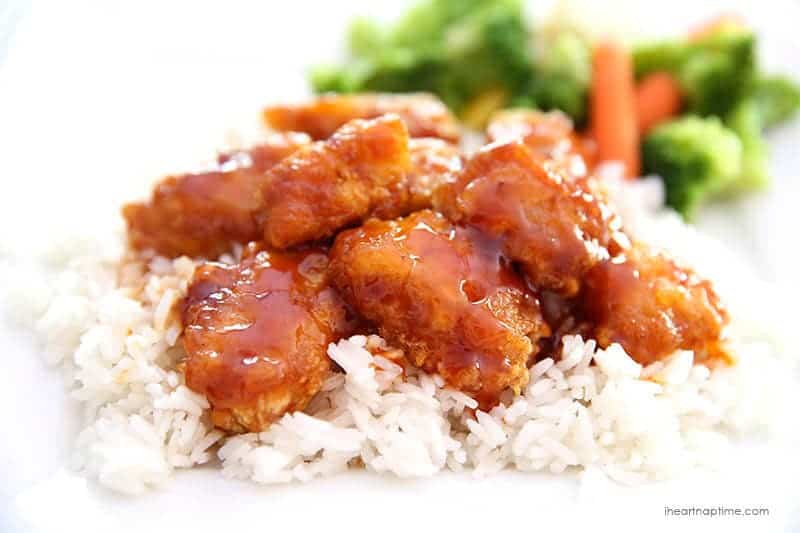 That sauce on top is heavenly. So good!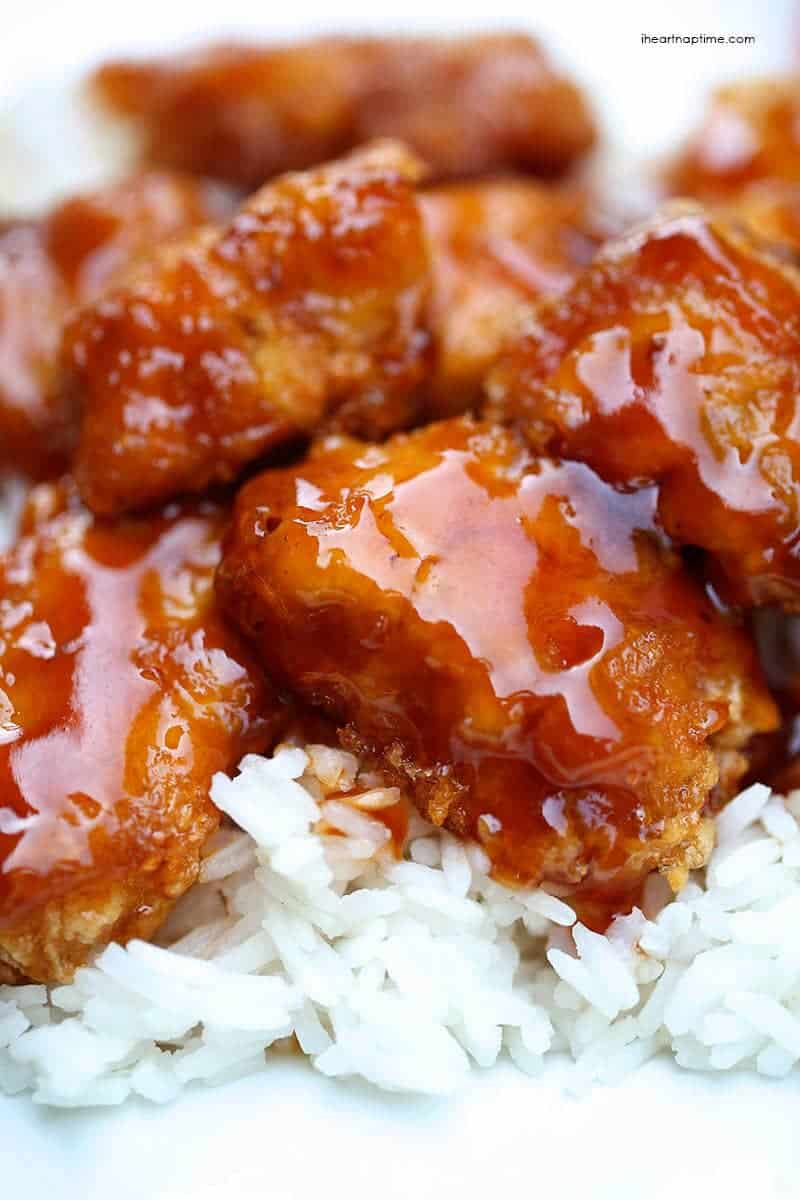 Be sure to subscribe and follow on social, so you never miss a recipe!

Facebook | Instagram | Pinterest | Twitter

Free email subscription HERE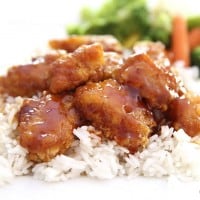 Sweet and sour chicken recipe
Ingredients:
1 lb chicken (cut into bite size pieces)
1/2 tsp kosher salt
1/4 tsp pepper
1/4 tsp garlic salt
3/4 cup corn starch
2 large eggs, whisked
1/2 cup canola oil
*Sweet and sour sauce:*
1 cup sugar
1/3 cup ketchup
1 tsp garlic salt
1/2 cup + 1 TB rice vinegar (distilled vinegar will work too)
1 TB soy sauce
Directions:
1. Place the chicken, corn starch, salt, pepper and garlic salt in a large ziplock bag and shake until the chicken is evenly coated.
2. Heat 1/4 cup oil in a large frying pan over medium heat. Dip the chicken in the egg mixture and place in the frying pan with a fork. I did half the batch first. Fry both sides of the chicken for about 2 minutes a piece. Line a baking sheet with foil and place chicken on the pan. Dispose of the burnt oil and then heat up the rest of the oil and finish the chicken.
3. Pre-heat oven to 325 degrees.
4. In a medium size bowl whisk together all of the ingredients for the sauce.
5. Next you'll pour the sauce over the chicken and bake for 20 minutes. Pull the chicken out and flip the chicken to evenly coat it with sauce. Then bake for an additional 15-20 minutes.
6. Serve with steamed rice and veggies.
Enjoy!
Here's a little step by step tutorial. :)

So so good! I cannot wait to make this recipe again and again.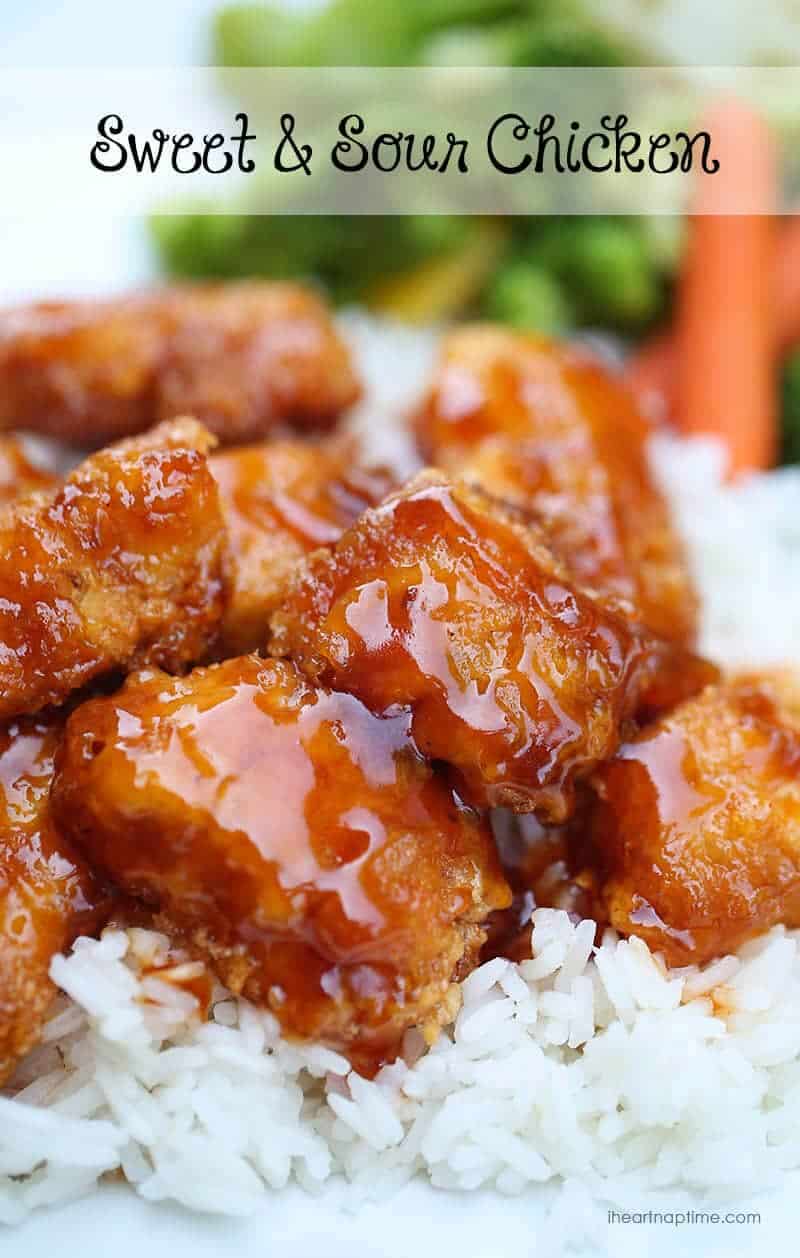 So have you tried making sweet and sour chicken at home? Give it a try! It's a little bit of work… but SO worth it! Your family will love you even more. ;)
Looking for more dinner ideas? You'll love these here too: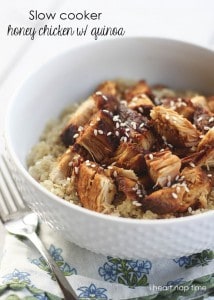 Grilled chicken tzatziki salad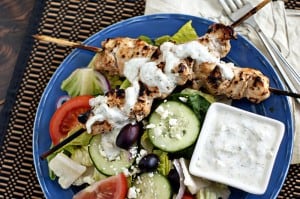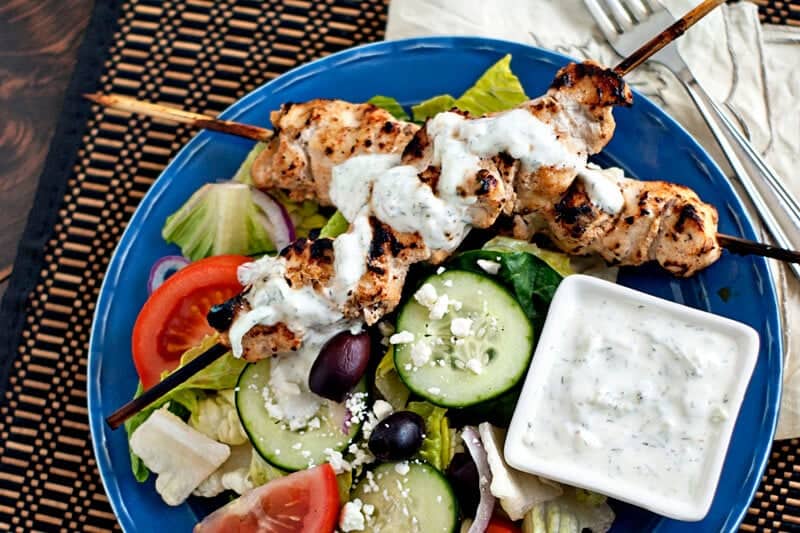 Thanks for reading. Come back soon! :)
Join in! Leave a comment!
Comments