Jump to Recipe⌄
Savory Sweet Potato Casserole
Welcome to the Crazy Christmas Event! If you're new here, join us on Facebook and Pinterest. Now let's give Crystal from Cooking with Crystal a big welcome! We're so happy to have you guest posting!
Hello! My name is Crystal and I blog over at Cooking with Crystal and I am SO glad to be joining in on the fun of this Crazy Christmas Event at I Heart Nap Time.
With the holiday quickly approaching I thought I would share my latest recipe which is for a wonderful side dish to go with your Thanksgiving feast or Christmas Dinner!
This is not your typical super sweet, marshmallow topped, sweet potato casserole….
oh no!
This Savory Sweet Potato Casserole mixes in herbs, garlic, gruyere cheese, and cream….
all which combine to make a delicious side dish to your next family gathering!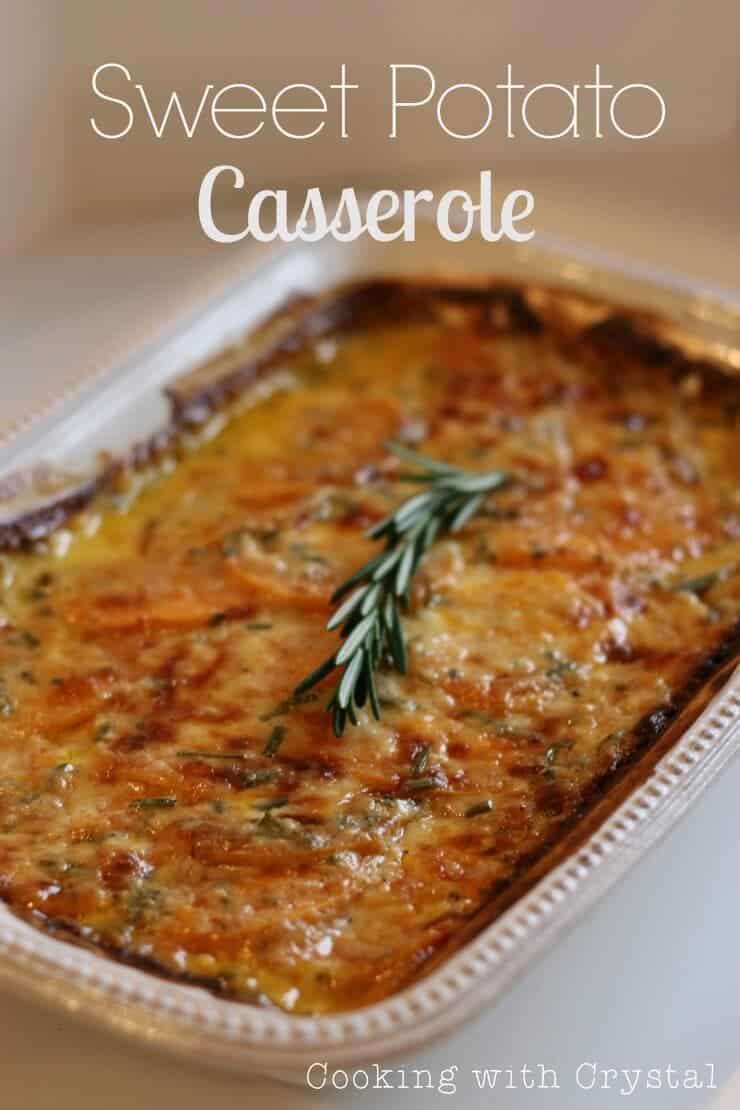 You will begin by mixing together the half and half, cream, rosemary, nutmeg, and garlic.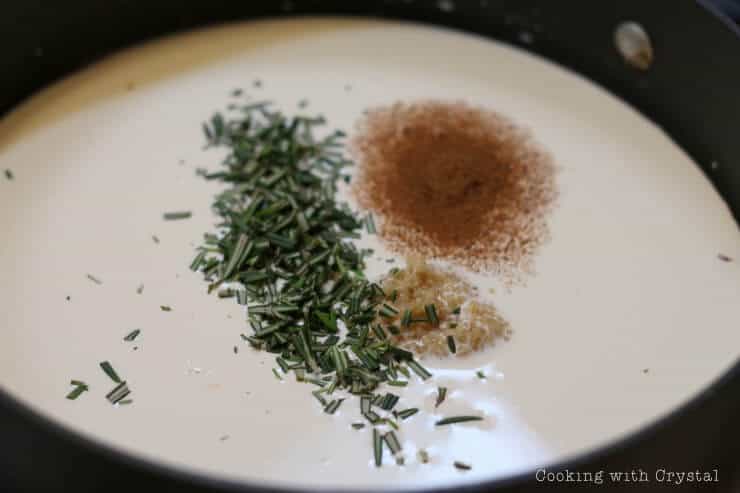 Then shred the gruyere and extra sharp cheddar cheeses.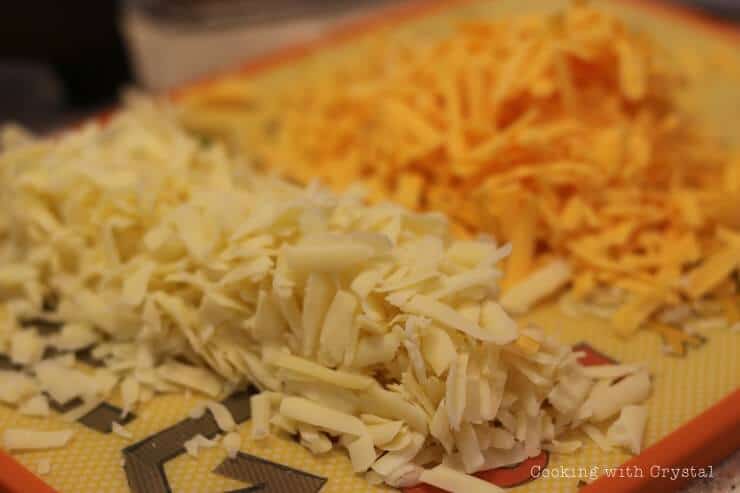 Slice the sweet potatoes into thin circles.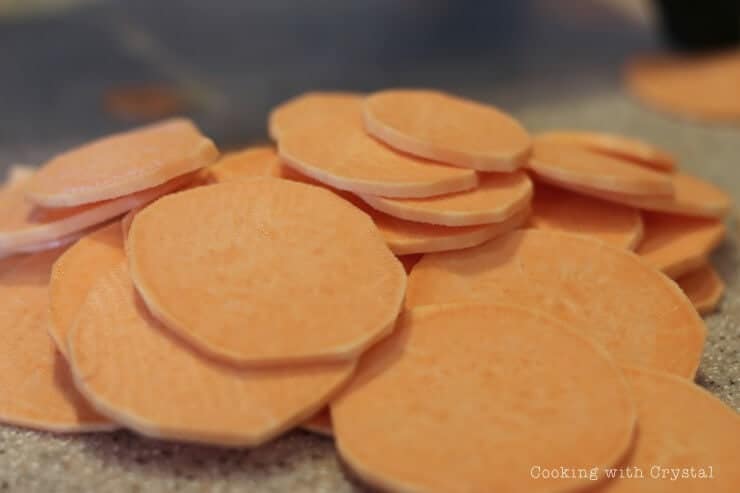 Layer the sweet potatoes first and then add some of each cheese, then another layer of sweet potatoes and cheeses and then continue 1-2 more times, depending on your size pan and amount of ingredients left.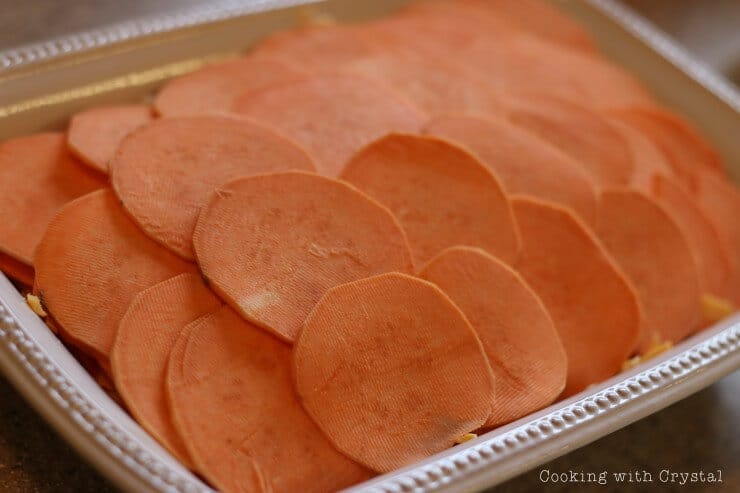 Then pour the white sauce mixture over top of the whole thing and let it seep down into the sweet potatoes.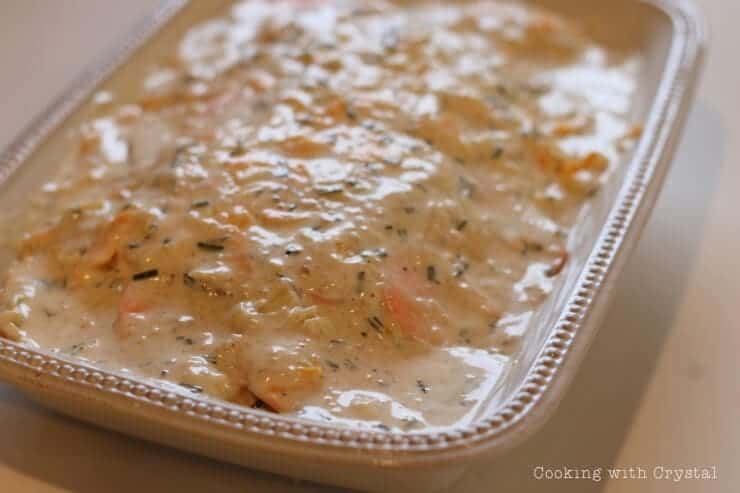 Bake in the oven at 375 F for 30-35 minutes or until the potatoes are tender.
This is the beautiful masterpiece that you will have created.
Go ahead and let is sit for about 10 minutes before diving into it so that it has time to settle and then enjoy!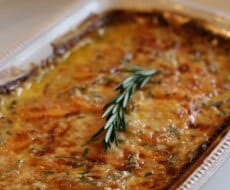 Savory Sweet Potato Casserole
Ingredients:
2 pounds sweet potatoes (about 3), peeled
3/4 cup extra sharp cheddar cheese, grated
½ tsp nutmeg
1 Tbsp minced garlic
3/4 cup gruyere cheese, grated
1 cup heavy cream
½ cup half and half
1-2 Tbsp fresh rosemary,finely chopped (1-2 sprigs)
Directions:
Preheat oven to 375 F.
In a pan, heat half and half (or cream), rosemary, nutmeg, and garlic over medium-high heat until completely warmed.
Slice the sweet potatoes into thin circles and place in a casserole pan along the bottom in a single layer, overlapping just a little.
Add ½ of the gruyere and cheddar cheese ( ¼ cup).
Make an entire layer over top of that the same way.
Then pour the white sauce mixture over everything and bake for 35-40 minutes or until the potatoes are soft and cooked through.
All images and text ©
If you want more delicious recipes, be sure to check out Cooking with Crystal, or follow me on Facebook or Pinterest.