It's officially Hot Chocolate Season.
As a kid, I can remember waking up on chilly mornings to the smell of oatmeal and hot cocoa simmering on the stove. My Mom would pour each of us a cup in these cute little white mugs that had dancing teddy bears in hats on the sides of them. We would pile the marshmellows on and sip to our hearts content, and eat our oatmeal, as our Dad would read to us before we got ready for school.
Now as a Mom with her first child in school this year, I look forward to re-creating that very same memory with my kids. We don't have white mugs with dancing bears, but I can make a meal pot of oatmeal and some of the best homemade hot chocolate around.
My personal favorite is White Christmas Cocoa.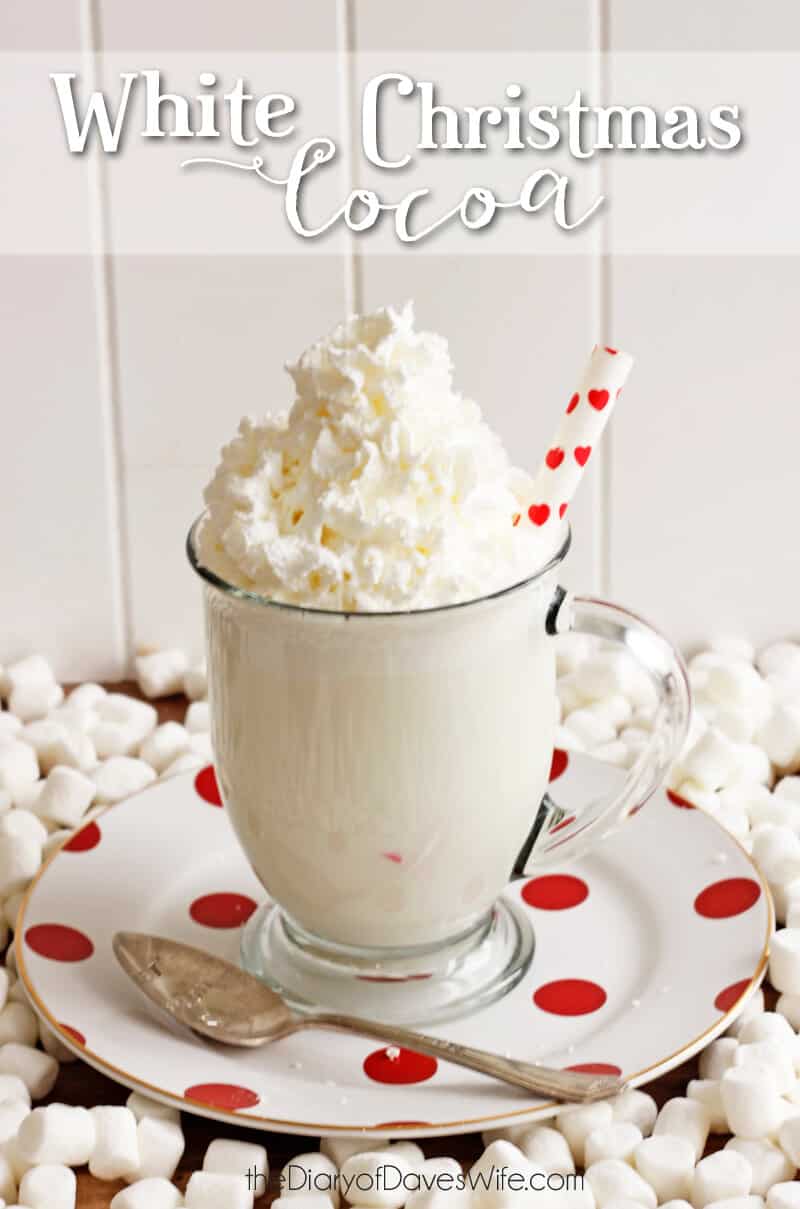 It's buttery and creamy, and piled up with whipped cream and marshmallows is quite heavenly.
It's very easy to make, as long as you have the right ingredients:
The key indgreident to REALLY good cocoa, is Good Quality Chocolate. When at the gorcery store, hit up the candy isle and find a nice big bar of premium chocolate. Like Lindt.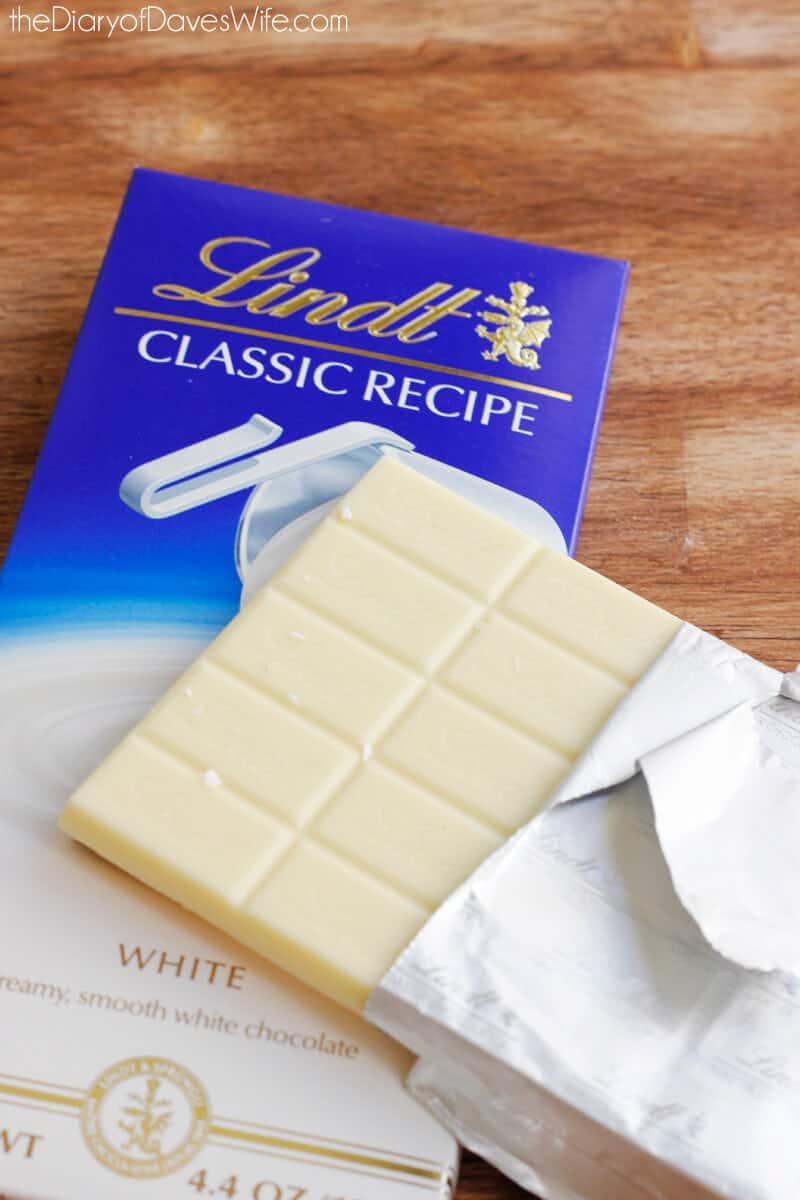 My favorite way to make it, is by throwing all of the ingredients in a crockpot and allowing it to simmer down for a few hours. But if you want it quick, you can do this on the stove top too and have it ready in just minutes!
Just follow this simple recipe.
To find more delicous recipes, free printables, and home decor come visit me at The Diary of Daves Wife. A Place where I spill it all.
My real name is Kristy but you can Call me DavesWife.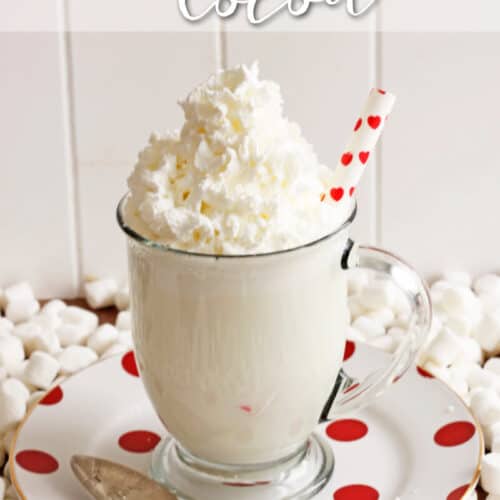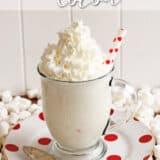 White Christmas Cocoa
Yum! This holiday white christmas cocoa is so good! You must try this!
Ingredients
4 cups whole milk you can also substitue half and half or heavy cream or a combination of both
1 tsp vanilla extract
1/4 teaspoon ground cinnamon
8 ounces white chocolate chopped into small pieces
Whipped Cream or marshmallows for topping
Instructions
Stove Top Method:
Stir together milk, chocolate, cinnamon,and vanilla in small saucepan.

Cook over medium-low heat, stirring occasionally, until the white hot chocolate comes to a simmer. (Do not let it come to a boil.)

Remove from heat and serve immediately, topped with whipped cream or marshmallows if desired.
Crock Pot Method:
Stir together milk, chocolate, cinnamon,and vanilla in bottom of crockpot.

Set to Low Heat

Allow to simmer for up to 2 hours.
---
Calories: 457kcal | Carbohydrates: 45g | Protein: 11g | Fat: 26g | Saturated Fat: 15g | Cholesterol: 36mg | Sodium: 156mg | Potassium: 484mg | Sugar: 45g | Vitamin A: 410IU | Vitamin C: 0.2mg | Calcium: 389mg | Iron: 0.2mg