Jump to Recipe⌄
Bony Halloween Breadsticks
Each year for Halloween we host a Halloweenie Roast for our neighbors. There is always a hot dog roast and lots of other yummy and spooky food. The majority of my neighborhood kids right now are boys so they love the spooky stuff.
This year I'm thinking they are going to love this plate full of bloody Bony Halloween Breadsticks!
They are quick and easy to make with store bought breadstick dough, marinara sauce and Parmesan cheese.

MY OTHER RECIPES
Just roll the breadsticks out as long and thin as you can get them. Dip them in some marinara sauce and put them on a greased cookie sheet.
Sprinkle with Parmesan cheese and some Italian seasoning and garlic powder.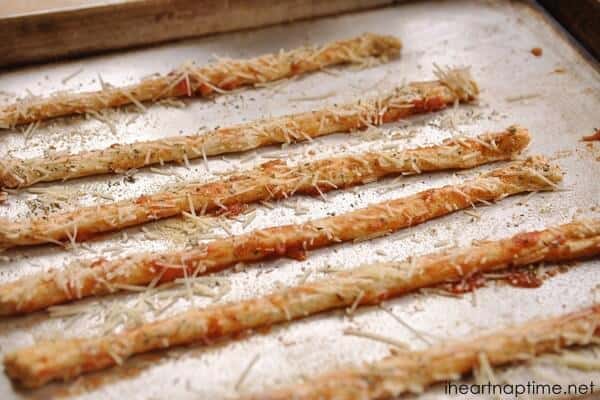 Bake for about ten minutes or until golden brown on the bottom. Serve on a plate with some more bloody marinara sauce.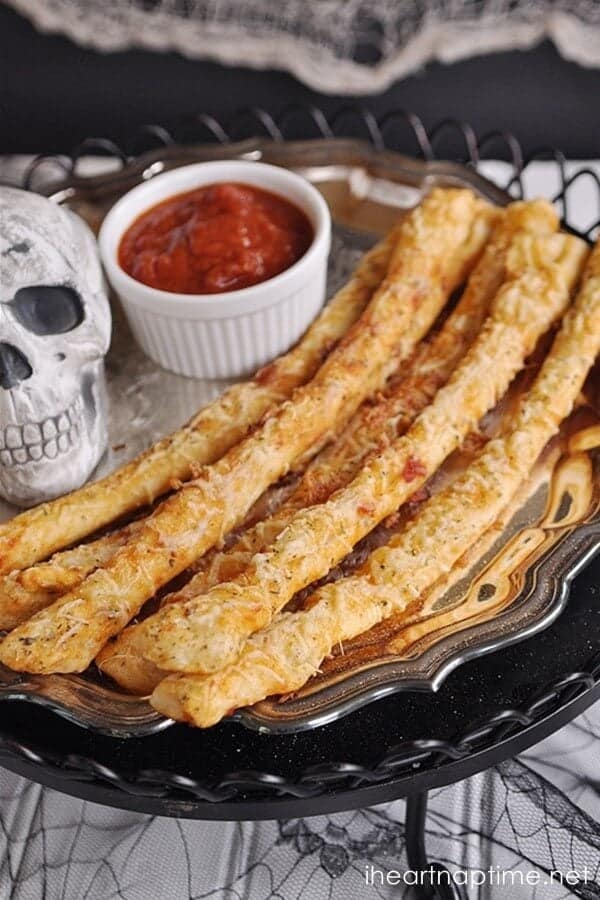 For more Halloween fun check out these:
Make Your Own Edible Googly Eyes – Candy Corn Cake – Googly Eye Donuts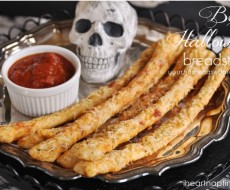 Bony Halloween Breadsticks
Ingredients:
1/2 C marinara sauce
1/4 C Parmesan cheese, grated
1 package refrigerated breadstick dough (12 breadsticks)
Garlic Powder
Italian Seasoning
Directions:
1. Separate breadsticks and roll out until long and thin.
2. Roll in marinara sauce, coating all sides
3. Place on a greased cookie sheet
4. Sprinkle with cheese, garlic powder and Italian seasoning
5. Bake at 350 for about 10 minute or until golden brown on the bottom.
All images and text ©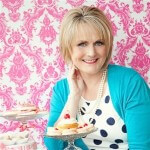 I'm Leigh Anne and food, family and friends are three of my favorite things. I am the mother of four young adults, a new mother in law and am still trying to adjust to life as an empty nester along with my husband of over 30 years. I love throwing parties, burying my head in a book and digging in the dirt in my garden. My husband would tell you I love making messes in the kitchen and craft room and finding junk (treasures) at Goodwill. I believe that life is beautiful and it is up to us to find and create that beauty. I love sharing my journey to finding the pretty and delicious in life over at Your Homebased Mom. You can also visit me on Facebook, Pinterest, Twitter or Instagram.