Jump to Recipe⌄
Cheesy Bacon Breakfast Skillet
Cheesy Bacon Breakfast Skillet – easy to put together, but tastes indulgent and oh-so-delicious. Perfect for the holidays, breakfast for dinner, or anytime you want to put a smile on your family's faces!
Okay I'm not going to lie… this breakfast skillet recipe is by no means healthy. Bacon… eggs… cheese. Definitely breaking any kind of diet once you step in those grounds! But – I have to tell you, this recipe is so, so good.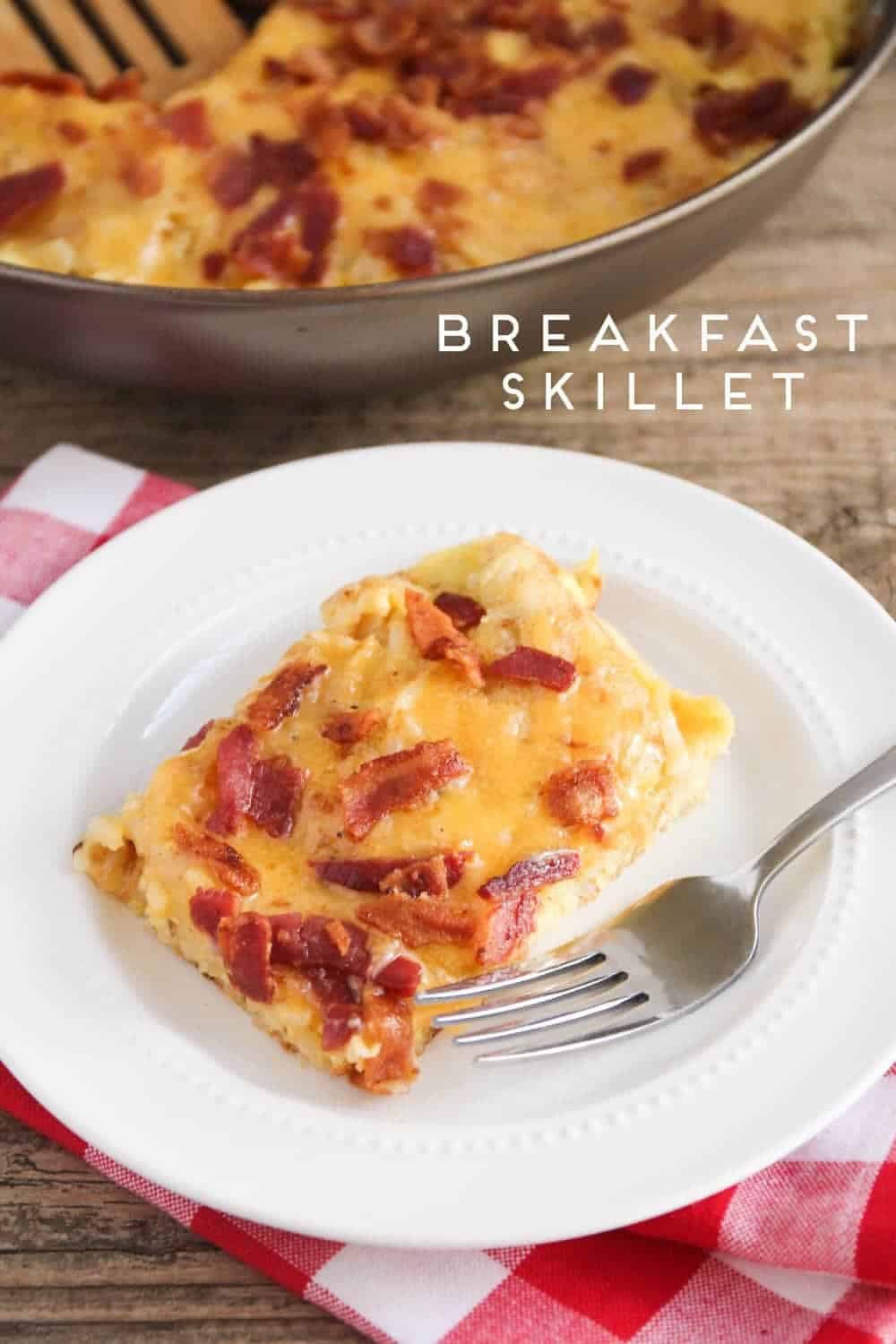 It's the perfect breakfast skillet for Christmas, camping, Father's Day, birthdays… or if you're just feeling tired and want an easy dinner. Definitely not something you want to eat every day… but hey, why not break the rules every once and awhile?!
It's so easy to put together in a great big skillet…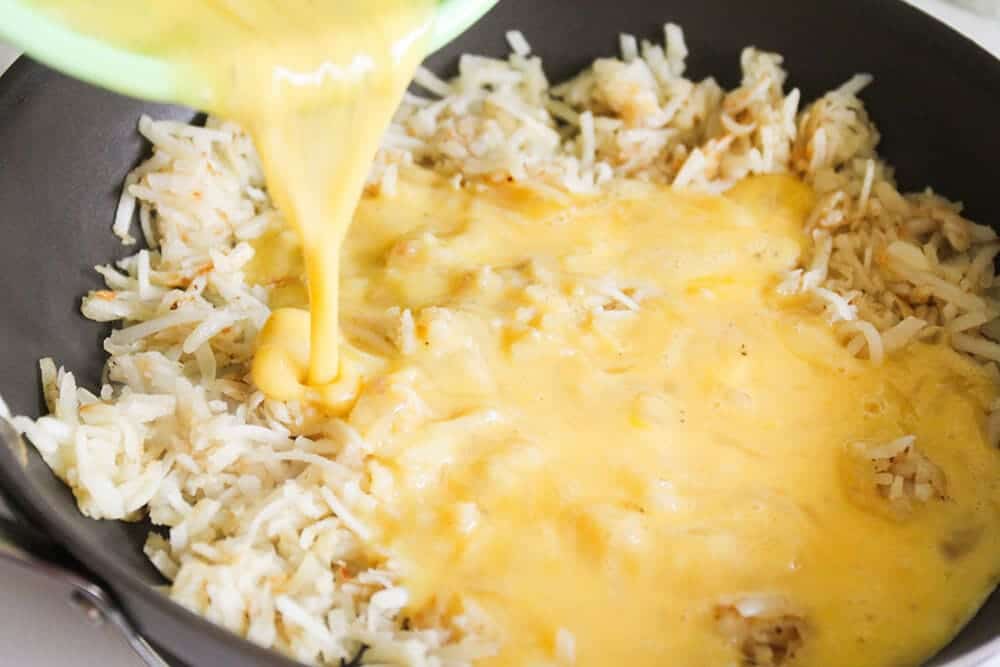 … adding layers and layers of flavor…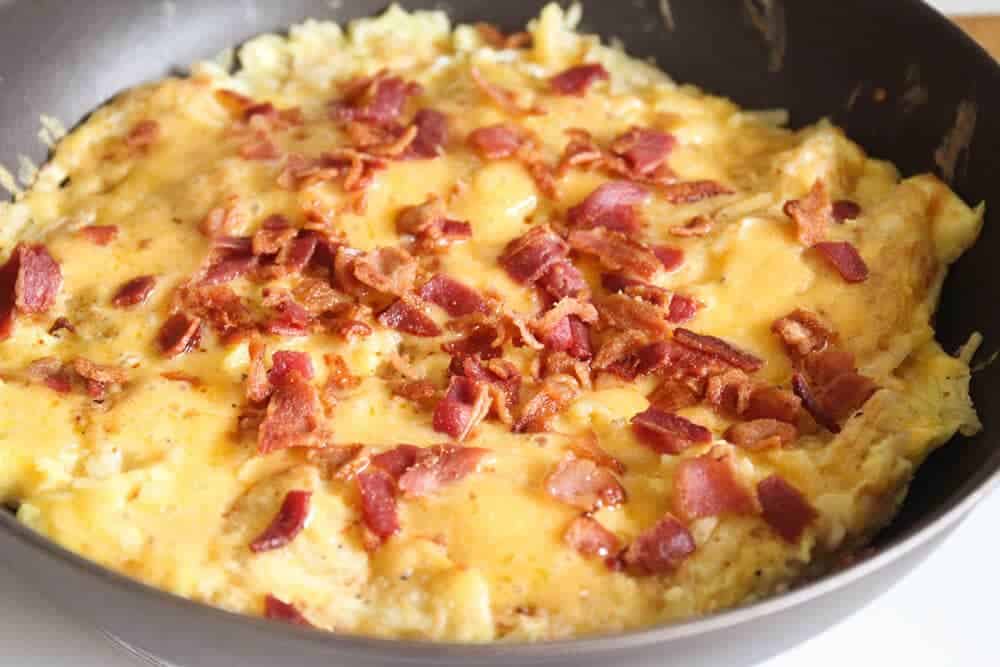 … and it doesn't take long to have THE most amazing breakfast ready…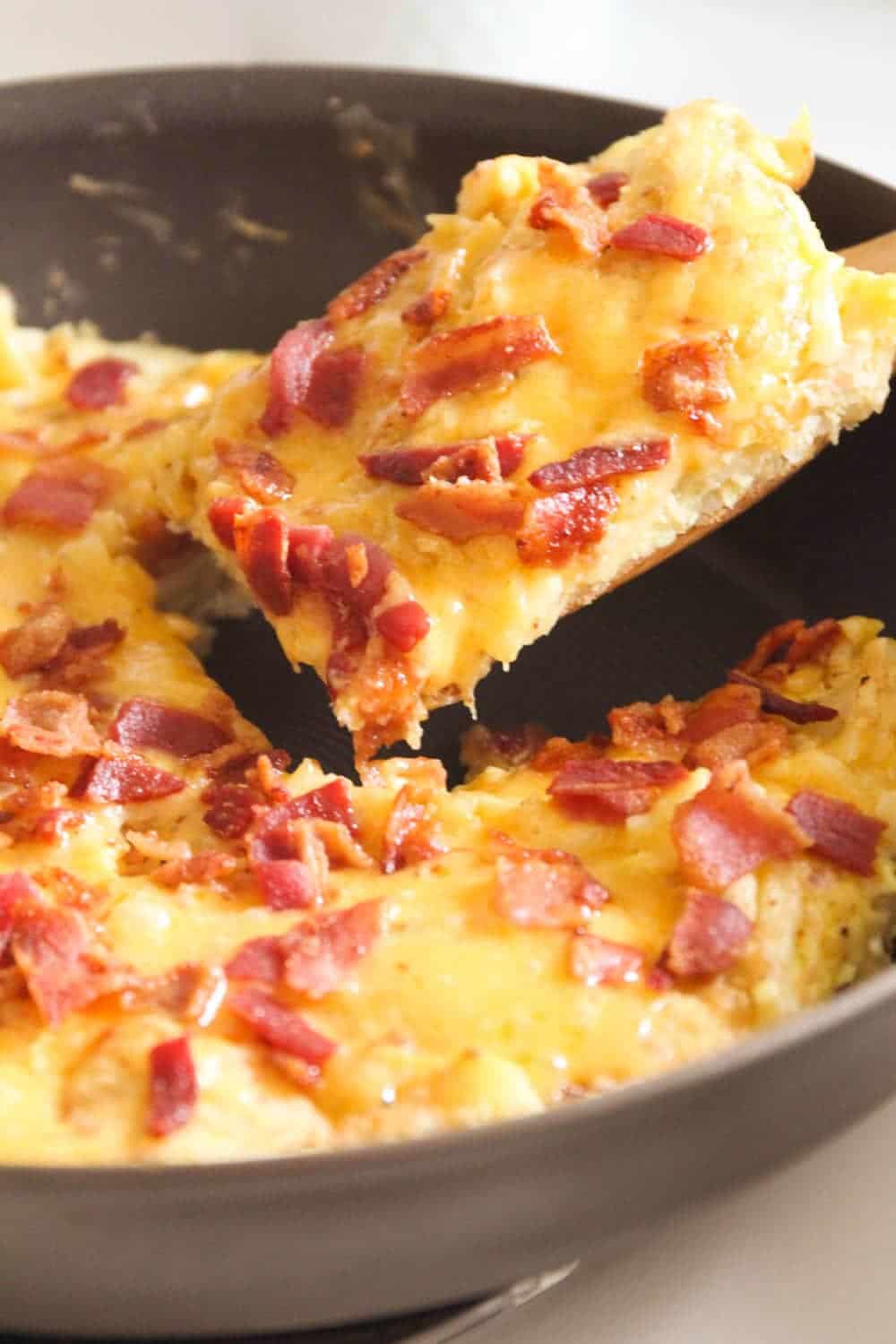 … to serve to your family and friends!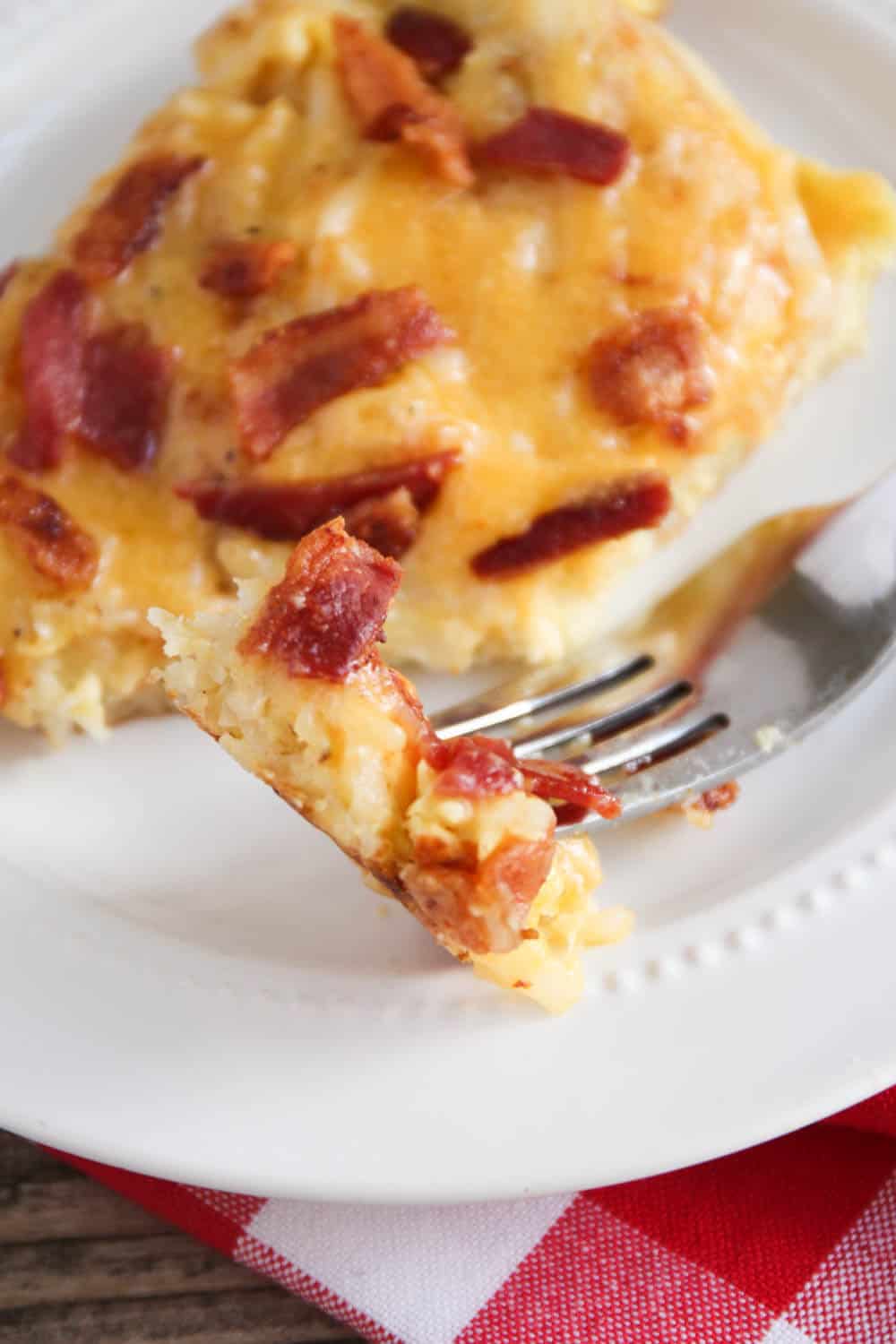 Seriously – yum!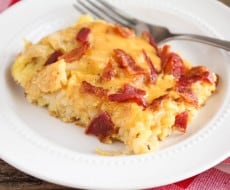 Breakfast Skillet
Ingredients:
1 pkg. hash browns
6 pieces of bacon
6 –7 eggs
1 tsp salt
1/2 tsp pepper
1 cup of cheese
Directions:
Cook bacon in frying pan until crisp on medium heat. Set aside and crumble once cooled. Leave the bacon grease in the pan and cook hash browns according to package. Once they are lightly browned crack the eggs on top of the hash browns. After a couple of minutes cut the dish into 4 pieces and flip over (it's kind of like making an omelet). Then top with shredded cheese, seasonings and bacon. Serve once cheese is melted. mmm
All images and text ©
This meal is perfect for the men in your life. They will thank you!
Now I'm sad I'm eating Cherrios! What do you usually eat for breakfast?!
Post originally published August 16, 2011; republished with new images March 29, 2016. Below is an original photo from the original publish date.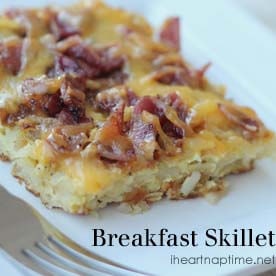 Looking for more breakfast recipes? You'll love these!