Jump to Recipe⌄
Egg Skillet
Egg Skillet by Crystal of Cooking with Crystal for I Heart Naptime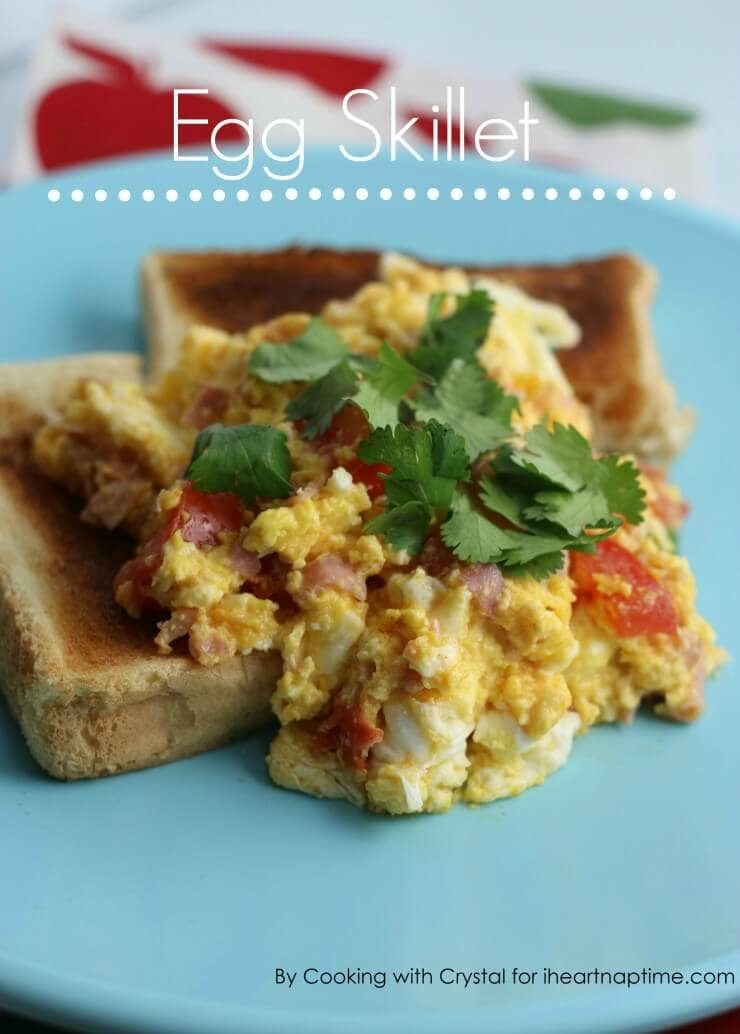 On Summer mornings I love a delicious, quick, and easy breakfast to get the morning started off right!
This egg skillet recipe is a delicious take on a omelet, only done a bit differently.
The options are endless for what you add to it, I prefer to add ham, cheese, green onions, and tomatoes…..
but you could totally do mushrooms, onions, and peppers….or avocado, cilantro, and salsa!
The possibilities really are endless!
Start by separating the egg whites from the yolks….this makes all the difference.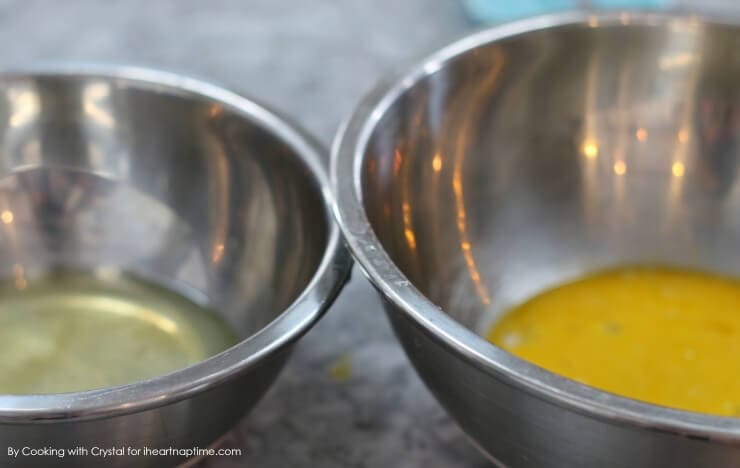 Next, I like to shred and dice up all my ingredients.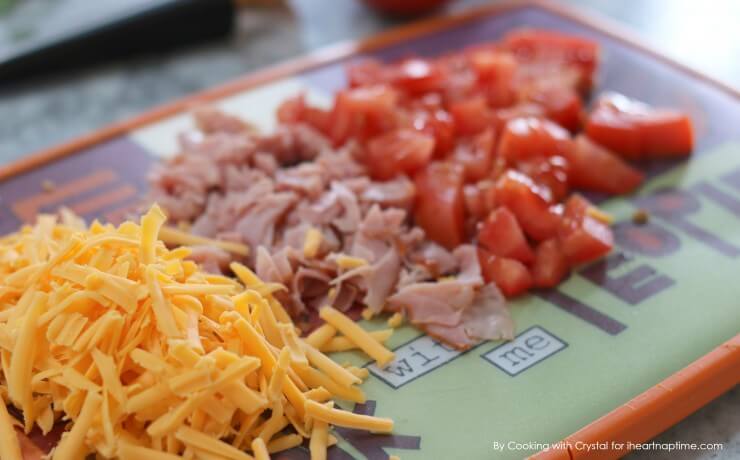 Then you just toss them all together and watch the goodness come together.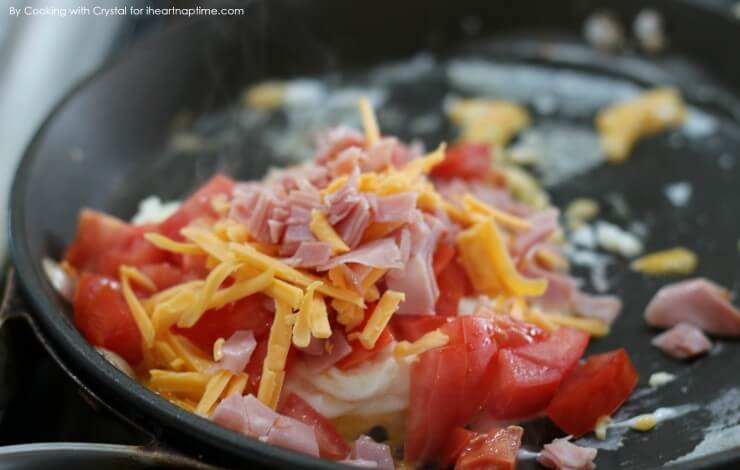 Ahhh….the melting cheese is the best part!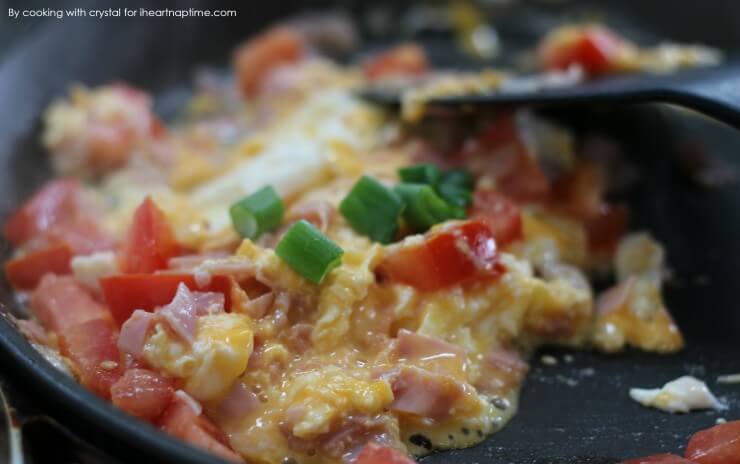 Egg Skillet
A delicious, easy breakfast filled with eggs, meat, and veggies!
Ingredients:
4 eggs, divided egg whites from yolks
1/2 cup extra sharp cheddar cheese, shredded
1/2 cup tomatoes, chopped
1/2 cup meat- bacon, ham, or sausage
1/4 cup green onions, sliced
parsley, optional for garnish
toast, preferably texas toast
Directions:
Divide up the eggs into two separate bowls between egg yolks and egg whites.
Get the rest of the ingredients ready-
chop the tomatoes, shred the cheese, cut up the meat, and slice up the green onions and set aside.
Begin cooking just the egg whites on med-low for 2-3 minutes.
Then add in the cheese, tomatoes, and meat.
Continueto cook 1-2 minutes.
Add in the egg yolks and begin mixing everything together.
Finish cooking to 3-4 minutes and serve on top of texas toast and garnish with parsley.
All images and text ©
Huge THANKS to Crystal for sharing this yummy recipe during our Hello Summer Event! Click HERE to see more ideas from the event.
Looking for more Breakfast recipes? You'll love these too: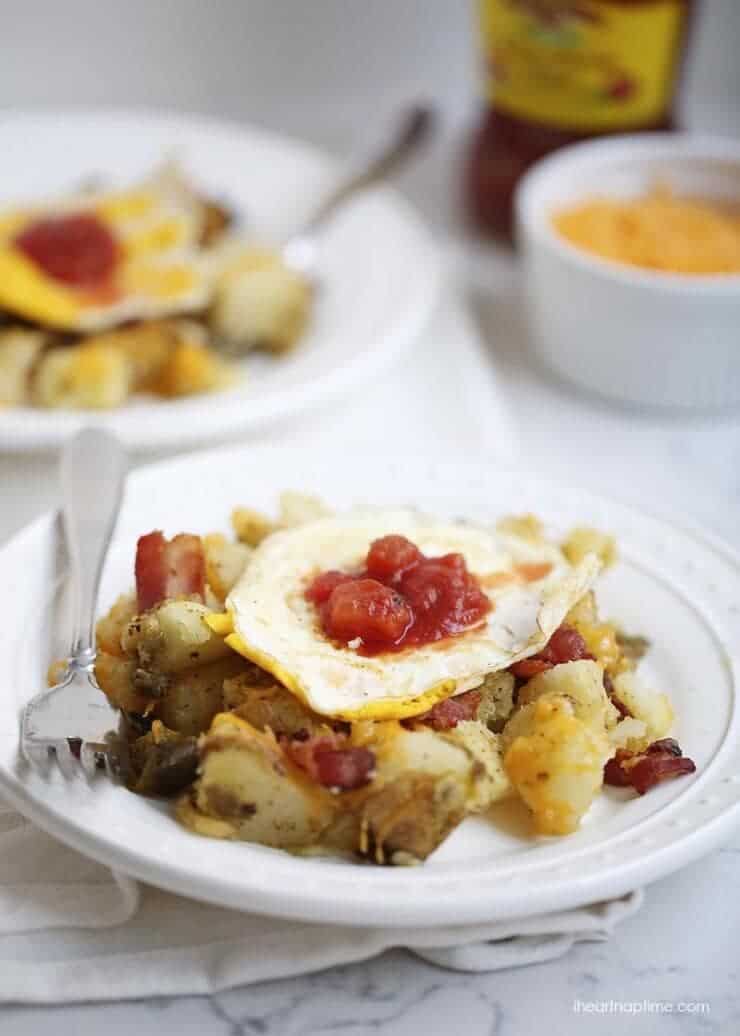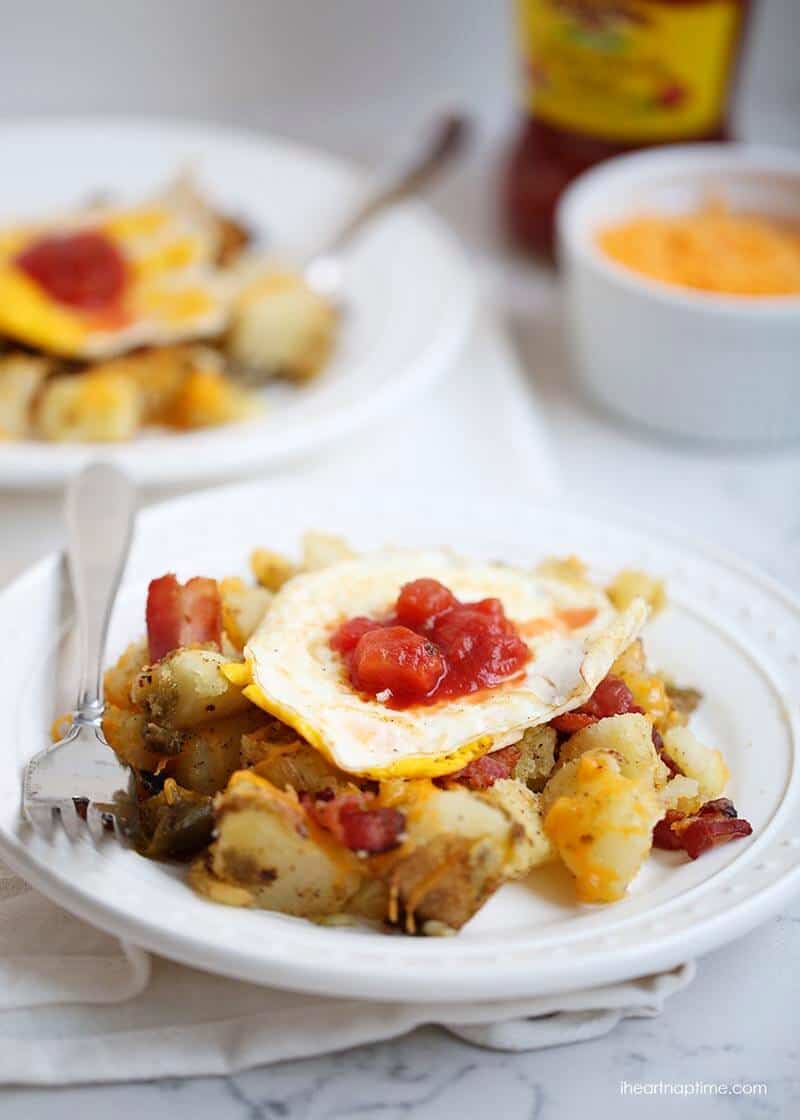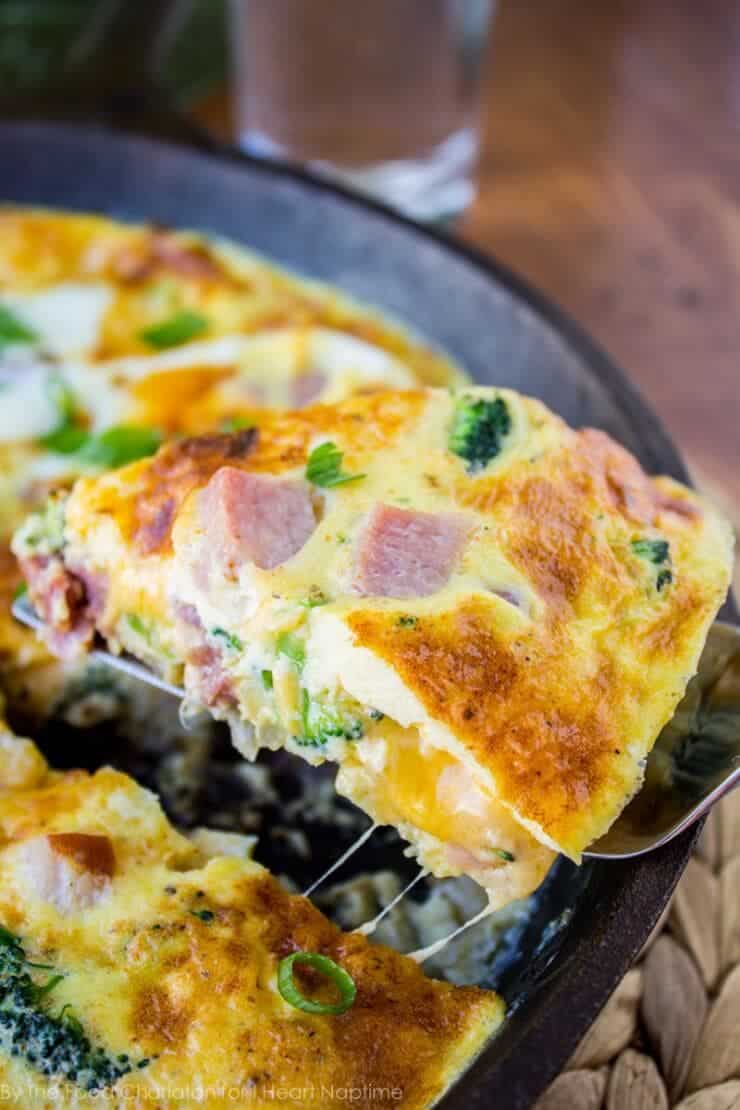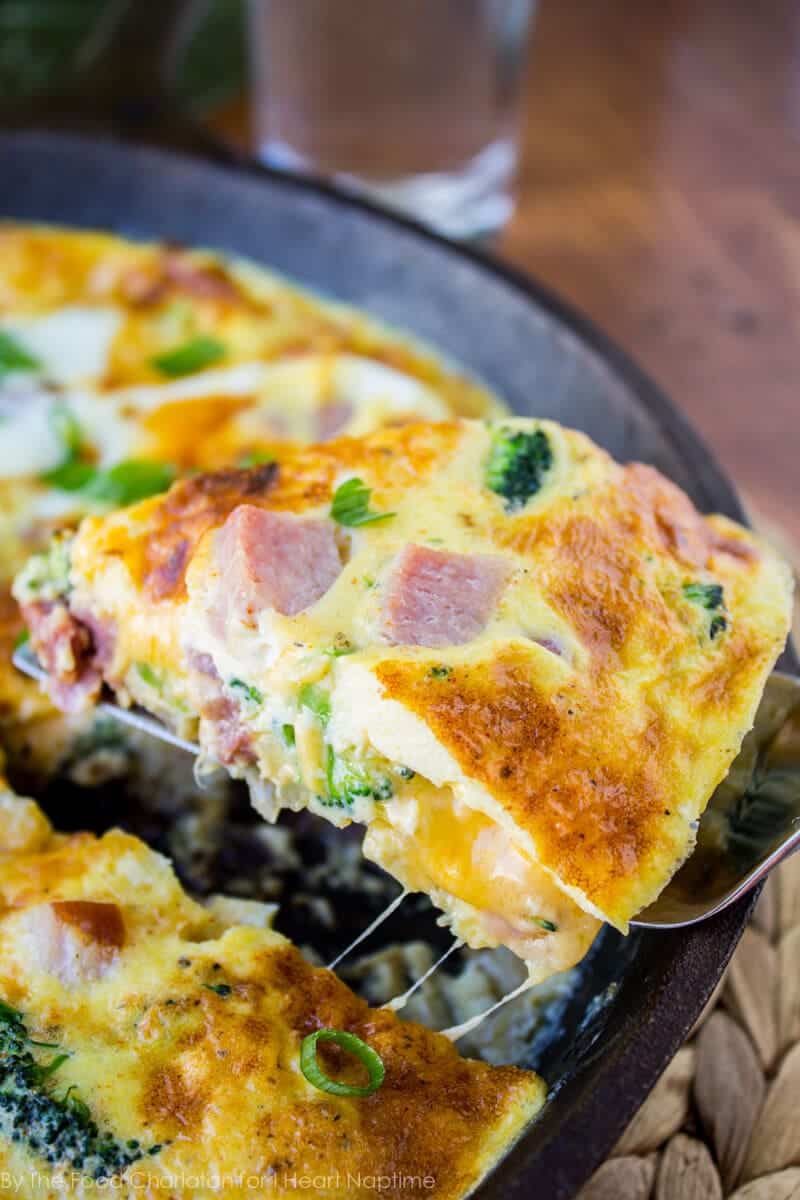 Cheesy Ham and Broccoli Frittata