This fruit Christmas tree is fresh, fun, and festive! Wow your guests with this simple and impressive fruit platter that can be assembled in minutes!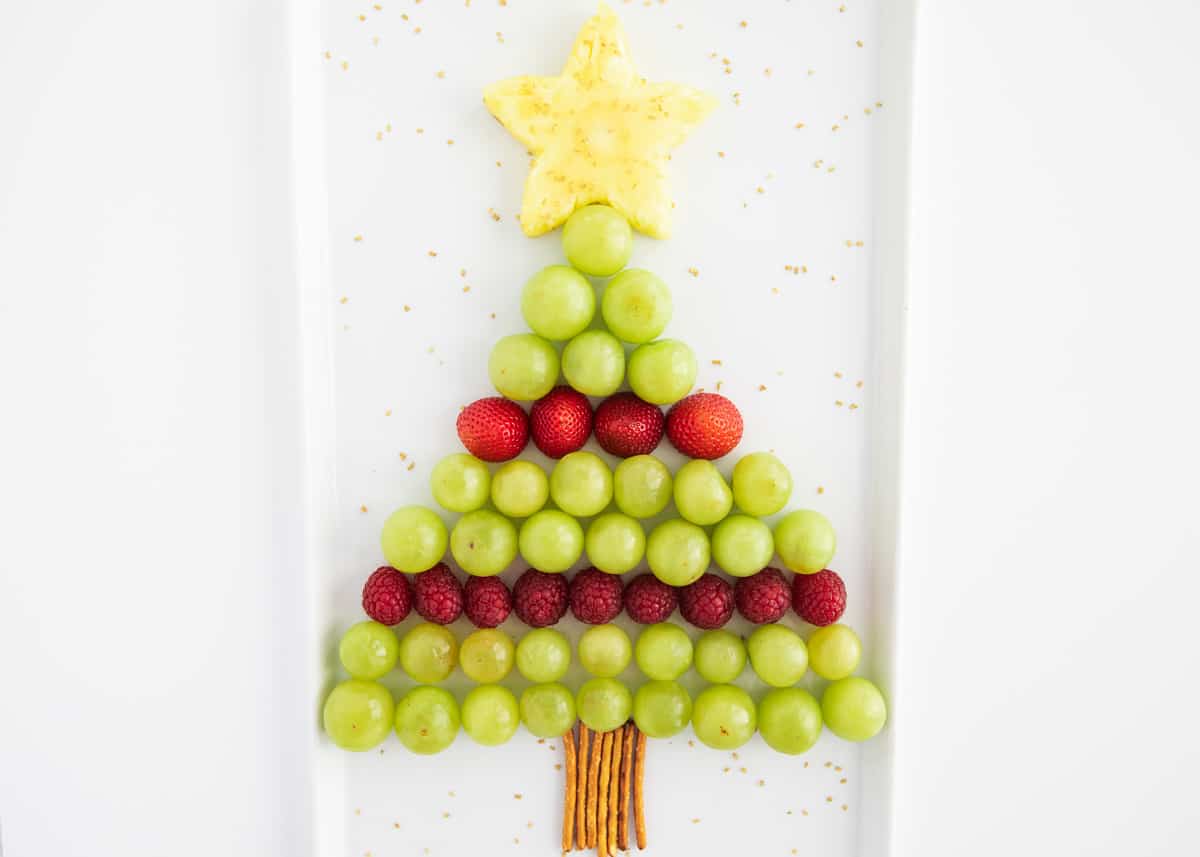 Simple Christmas Tree Fruit Platter
This Christmas fruit tray is absolutely adorable and so easy to make! As soon as it makes an appearance at any party, you can bet this is one Pinterest-worthy fruit platter that quickly disappears!
Crispy, juicy grapes, sweet strawberries, and tart raspberries make up the tree, and a delicious pineapple as the tree topping star. It's one of my favorite easy Christmas appetizers to serve.
It's a Christmas tree-shaped platter so it's the perfect addition to any Christmas dinner menu, as part of a dessert table, an appetizer table, or even as a centerpiece. It's fresh, colorful, and just sweet enough without being indulgent. It's also a fun little festive snack for the kids!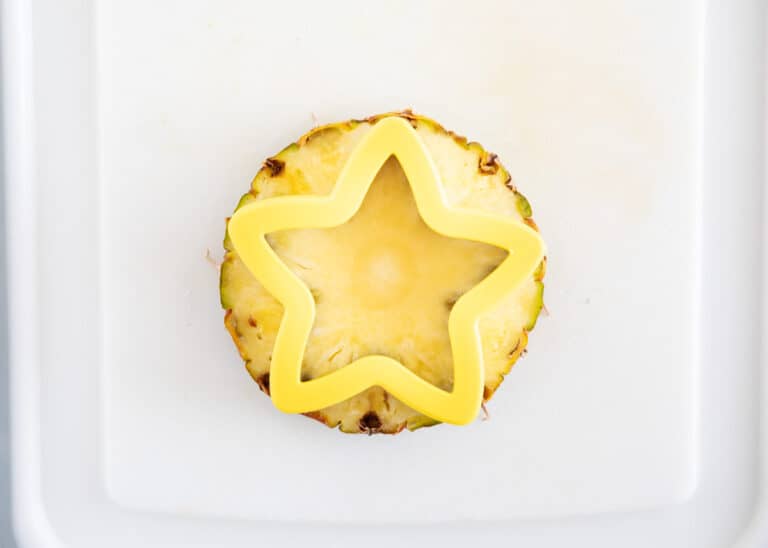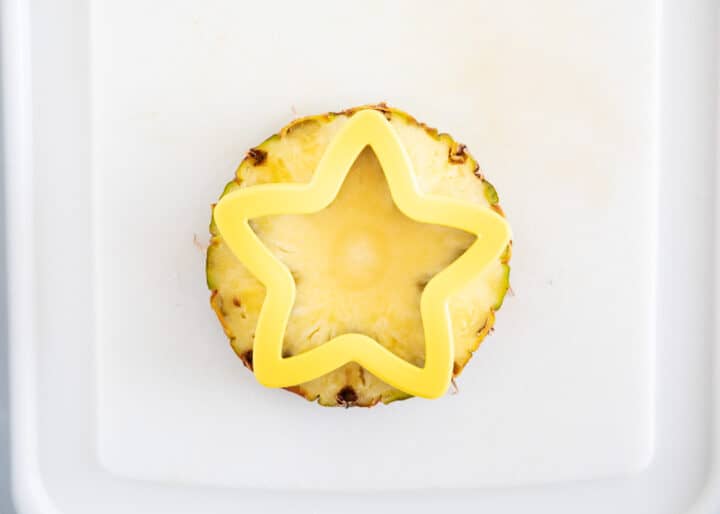 What to Look for When Buying Fruit
Color: Going with a traditional Christmas tree color scheme, you want to aim for green fruit for the tree itself, red fruit for the ribbon, and yellow fruit for the star!
Appearance: Use fresh, washed, dried, and vibrant in color. You want to pick out any wilted, brown, or turning fruit before you assemble the platter.
Taste: Ripe fruit is the way to go for this fresh fruit Christmas tree. You want sweet, juicy, and delicious fruit on such a beautiful tray!
Size: Look for smaller fruit, or cut down to size. A fruit serving tray such as this is meant to be served with toothpicks, so you'll want to make sure all fruit is small enough for this. Uniform sizes will also help create a neat-looking tree. If you do use larger pieces, you want the bigger fruits towards the bottom.
Color Ideas for Christmas Fruit Platter
Green grapes are great because they're nice and bright, and also bite-size. You can also use kiwis in place of the grapes, or have kiwi slices and grapes in combination.
Red grapes are great in place of strawberries and raspberries. You could also do a combination with these as well. Ooh, cherries and cranberries might be a nice addition too!
Yellow is meant to shine bright! A pineapple star works great, but you can use your imagination. I mean, no one would be mad at a Christmas sugar cookie star!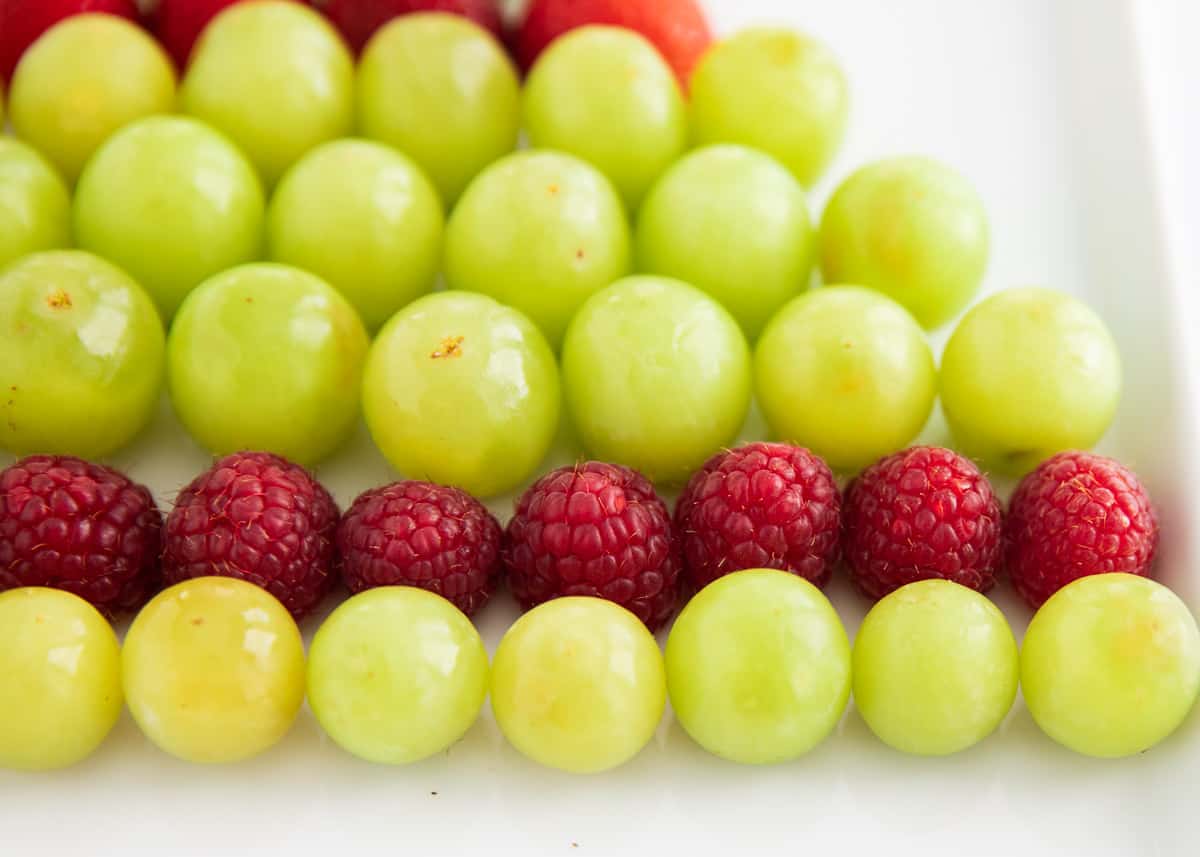 How to Make a Fresh Fruit Christmas Tray
Use a cookie cutter (or a knife and cut out the star and place pineapple on a large rectangle plate.
Build the tree in a cone shape starting with one green grape. Followed by two, then three, and adding an extra one with each row.
About 3-4 rows down, you want to add some red rows, using raspberries or strawberries.
Keep going until you've built the size of the tree you desire.
Below the bottom row, place a row of pretzel sticks in the center as a tree trunk.
Leave the surrounding plate bare, or add some extra garnish like sprinkles. You can also use a small star cookie cutter (smaller than the tree topper) and place little stars around the plate. For a savory option, some fresh herbs like rosemary or parsley would be great!
Tips & Variations for this Holiday Fruit Platter
Be sure to dry your fruit after washing. If the fruit is wet, they'll be sliding all over the place and juices running everywhere.
If you don't have a star cutter, use a sharp knife to get the sides of the pineapple nice and clean.
Serve with toothpicks. You can also provide your guests with a bamboo skewer and that way they can build their own fruit kabobs!
Enjoy the platter of fruit as is or serve with a side of dips. Strawberry fruit dip, hot fudge, strawberry cheesecake dip, you name it.
Add in some cubes of mozzarella, cheddar, or your other favorite cheese and make it a fruit and cheese platter!
Assemble just before serving. If making it ahead of time, cover with plastic wrap and store in the fridge.
Instead of a Christmas version, create a Thanksgiving turkey fruit platter just as easily. So fun for the holidays!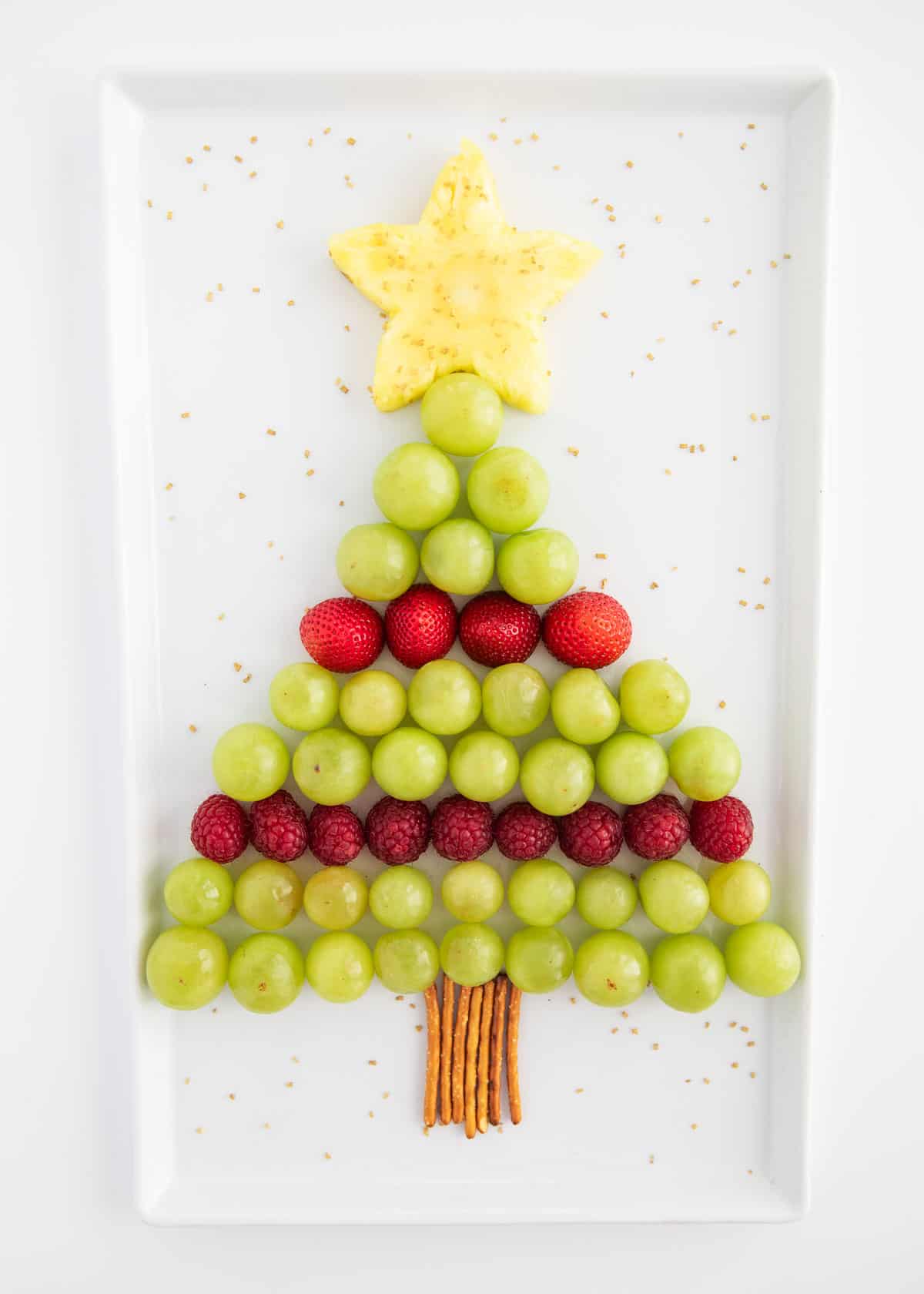 More Festive Christmas Recipes:
HUNGRY FOR MORE? Subscribe to my newsletter and follow on Facebook, Pinterest and Instagram for all the newest recipes!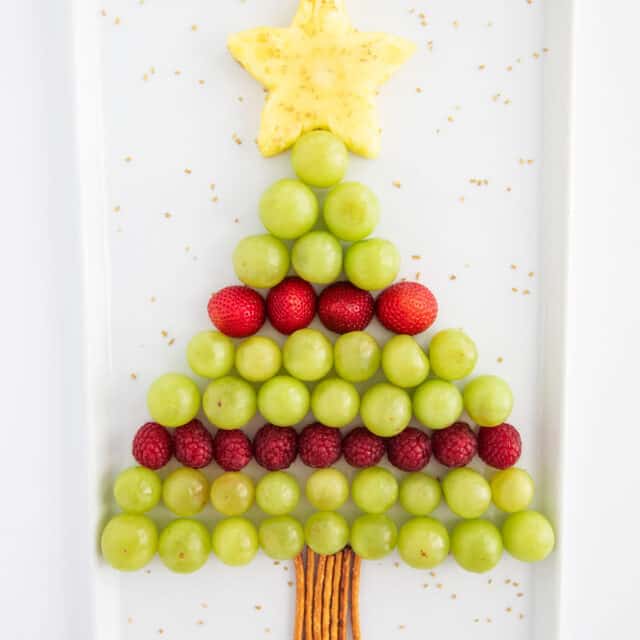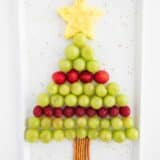 Fruit Christmas Tree
This fruit Christmas tree is fresh, fun, and festive! Wow your guests with this simple and impressive fruit platter that can be assembled in minutes!
Ingredients
½ pound large green grapes , washed and dried
1 pint berries , washed and dried
1 slice of pineapple
10 pretzel sticks
Instructions
Cut a slice of pineapple about 1/2" thick. Use a star cookie cutter or knife to cut out the star. Then place at the top of a large rectangle plate.

Next build your tree by adding 1 grape and then 2 beneath. You're going to add one extra grape as you go down to build the trees. After about 3-4 rows, add a row of berries (I prefer raspberries or small strawberries). Then repeat.

Once you've reached the base of the tree you can add the pretzel sticks to the bottom to make the tree trunk. Serve with toothpicks if desired.
---
Nutrition
Calories: 57kcal | Carbohydrates: 14g | Protein: 1g | Fat: 1g | Saturated Fat: 1g | Sodium: 10mg | Potassium: 95mg | Fiber: 2g | Sugar: 10g | Vitamin A: 46IU | Vitamin C: 3mg | Calcium: 8mg | Iron: 1mg
Nutrition provided is an estimate. It will vary based on specific ingredients used.
Did you make this recipe? Don't forget to give it a star rating below!