I love holiday baking…
I especially love the chocolate peppermint combo…
I'm pretty sure you are BOUND to find one chocolate/mint recipe on this blog that you will love. In case you missed them:
Today I'm going to share with you a simple and cute gift to make for your friends and neighbors… that will only cost you a couple bucks! YEA!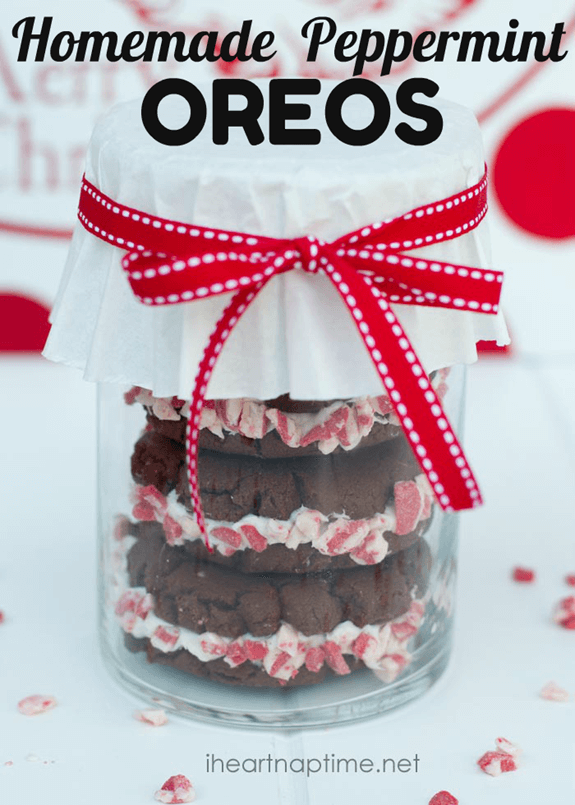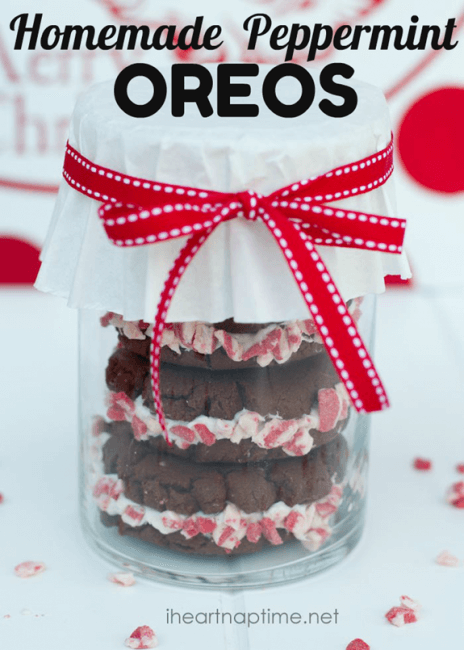 Peppermint oreos in a jar! These are fantastic and so simple to make. Let's get started shall we?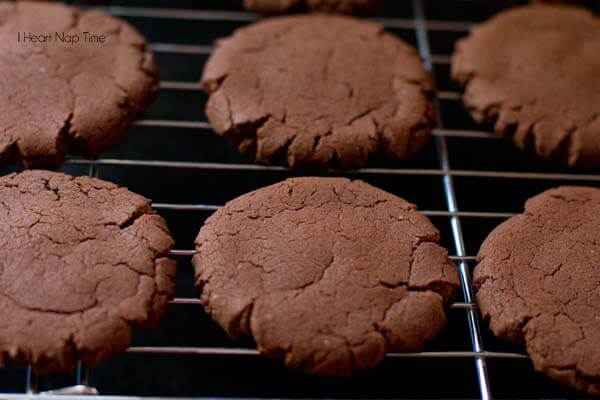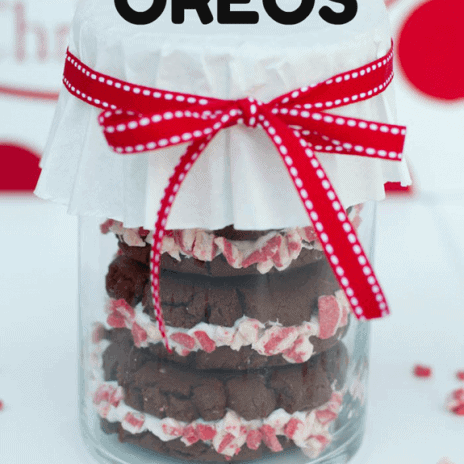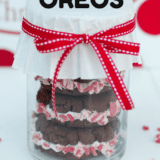 Homemade peppermint oreos gift idea
Peppermint oreos in a jar! These are fantastic and so simple to make. A gift that everyone will love!
Ingredients
For the Batter:
15.25 oz devil's food cake (1 box)
1 egg
1 stick butter (softened)
For the Frosting:
1 stick unsalted butter (at room temp)
2 cups powdered sugar
1 tbsp milk (or heavy whipping cream)
1/4 tsp vanilla extract
1/2 tsp peppermint extract
1/2 cup Andi's crushed peppermints
Instructions
Combine egg and butter in a large bowl. Mix until combined. Pour in devil's food cake and mix until the batter is smooth (about 2 min). Roll dough into a ball and push flat onto a lined cookie sheet. Bake at 350 for 6-8 minutes. Remove to cooling rack and allow cookies to completely cool.

For frosting: Mix together butter. Next add milk, vanilla and peppermint extract. Then slowly add powdered sugar and beat until fluffy.

Frost one cookie on the BOTTOM and then sandwich another cookie on top. I like to use a lot of frosting (make sure it's coming out the sides). Then dip the sides of the cookie into crushed peppermint andis.
---
Calories: 201kcal | Carbohydrates: 26g | Protein: 1g | Fat: 10g | Saturated Fat: 5g | Cholesterol: 27mg | Sodium: 185mg | Potassium: 61mg | Sugar: 19g | Vitamin A: 245IU | Calcium: 31mg | Iron: 0.8mg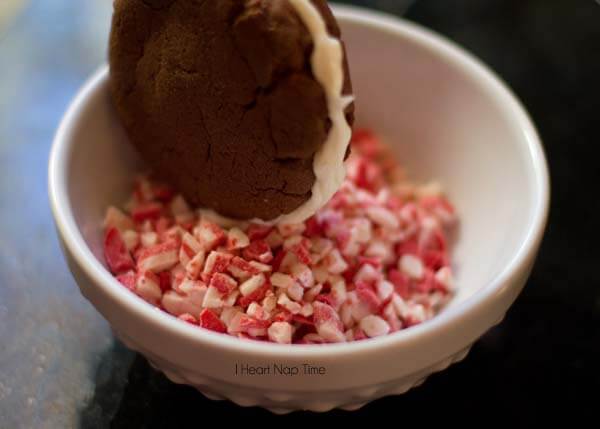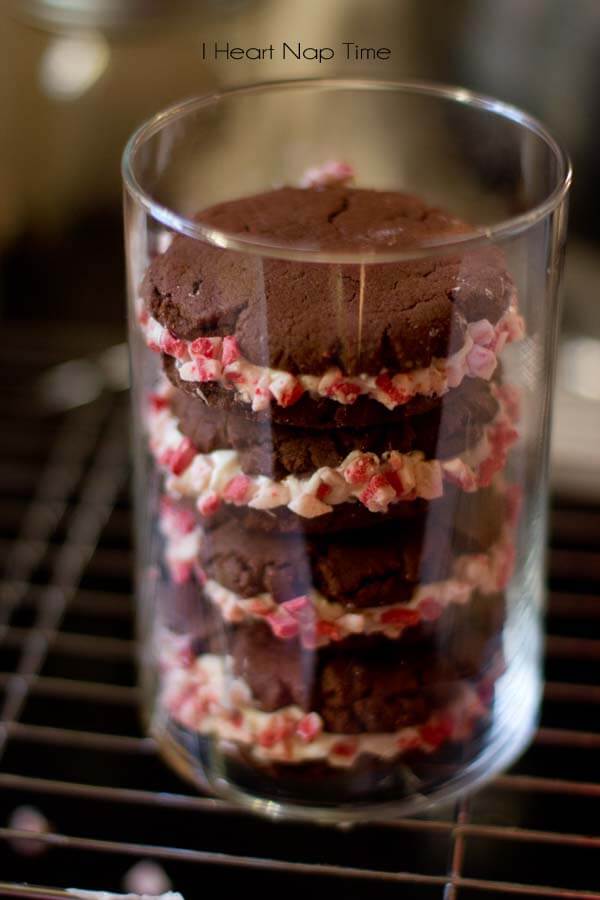 To turn these into a fun gift I found these jars/vases at the Dollar Tree. I layered my cookies in the jar and then placed a coffee filter on top.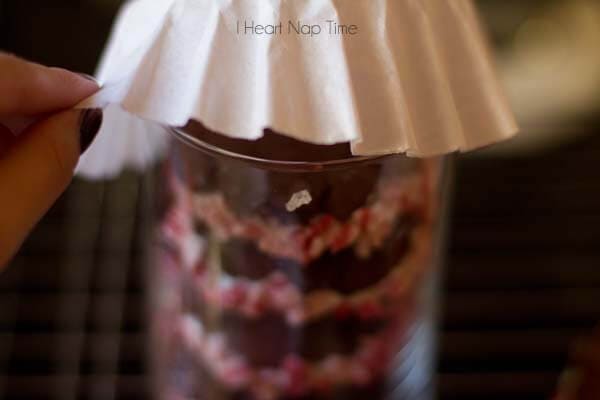 I added a glue dot to hold down the coffee filter. Those things are great! Then I tied a ribbon on top and it was ready to go!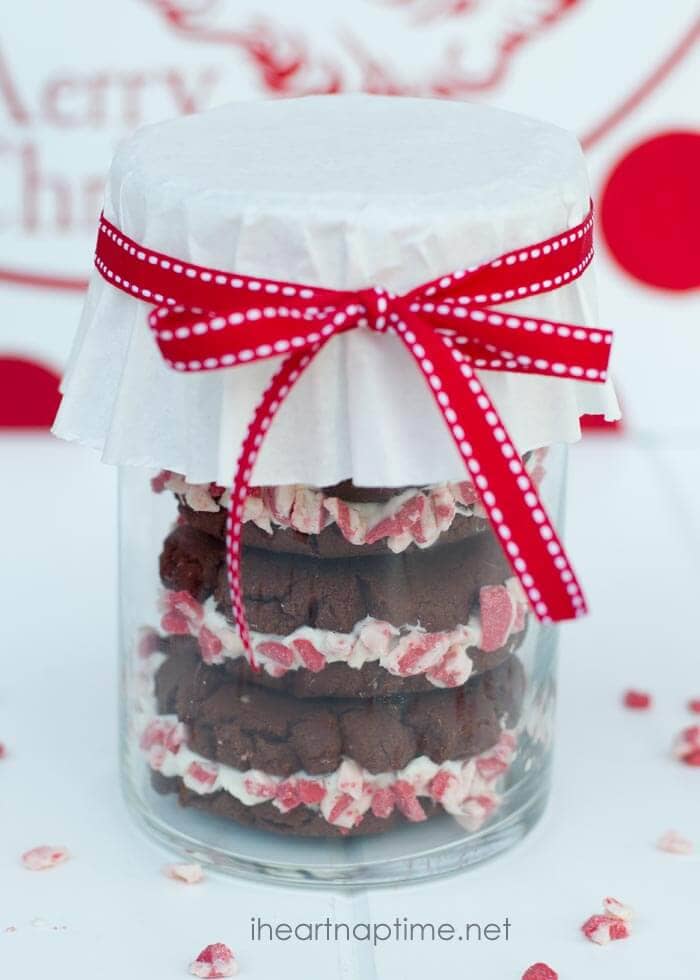 For more Christmas ideas make sure to check out this post HERE. I hope you all have a Happy Holidays! Thanks for reading! :D