This easy, 4-ingredient sour cream frosting is smooth and luscious with a sweet and tangy flavor. It's perfect for decorating cakes, cupcakes, cookies, and dipping fresh fruit!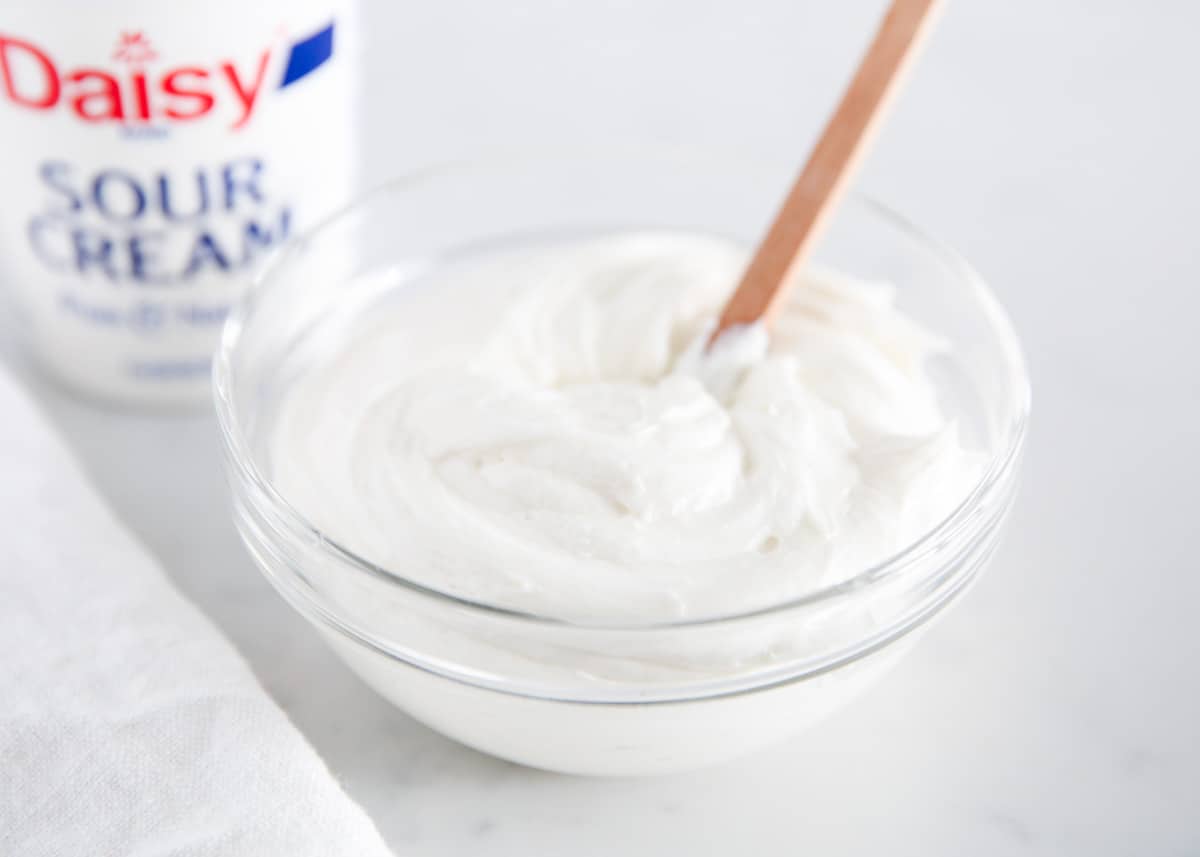 A Simple Spreadable Frosting
This sour cream frosting recipe is tangier than a sweet buttercream frosting but lighter in consistency than a cream cheese frosting. If you are a fan of either of those two you're going to love trying your hand at something just slightly different!
This creamy and velvety smooth frosting uses just 4 simple ingredients and it takes what is originally basically a buttercream frosting and turns it into something with a delicious tang. A not quite cream cheese, sour cream frosting! If you've always considered frosting something that should be sweet, I assure you, you'll never look back. There is definitely still a sweet note, and of course, that lovely warming hint of vanilla, but the added tang is truly irresistible.
It's very spreadable which is great for slathering carrot cake, cinnamon rolls, and chocolate cupcakes. As you can imagine it's a versatile frosting that can be used interchangeably on many occasions wherever you might have found cream cheese or buttercream frostings, such as these soft sugar cookies or red velvet brownies. It's genius!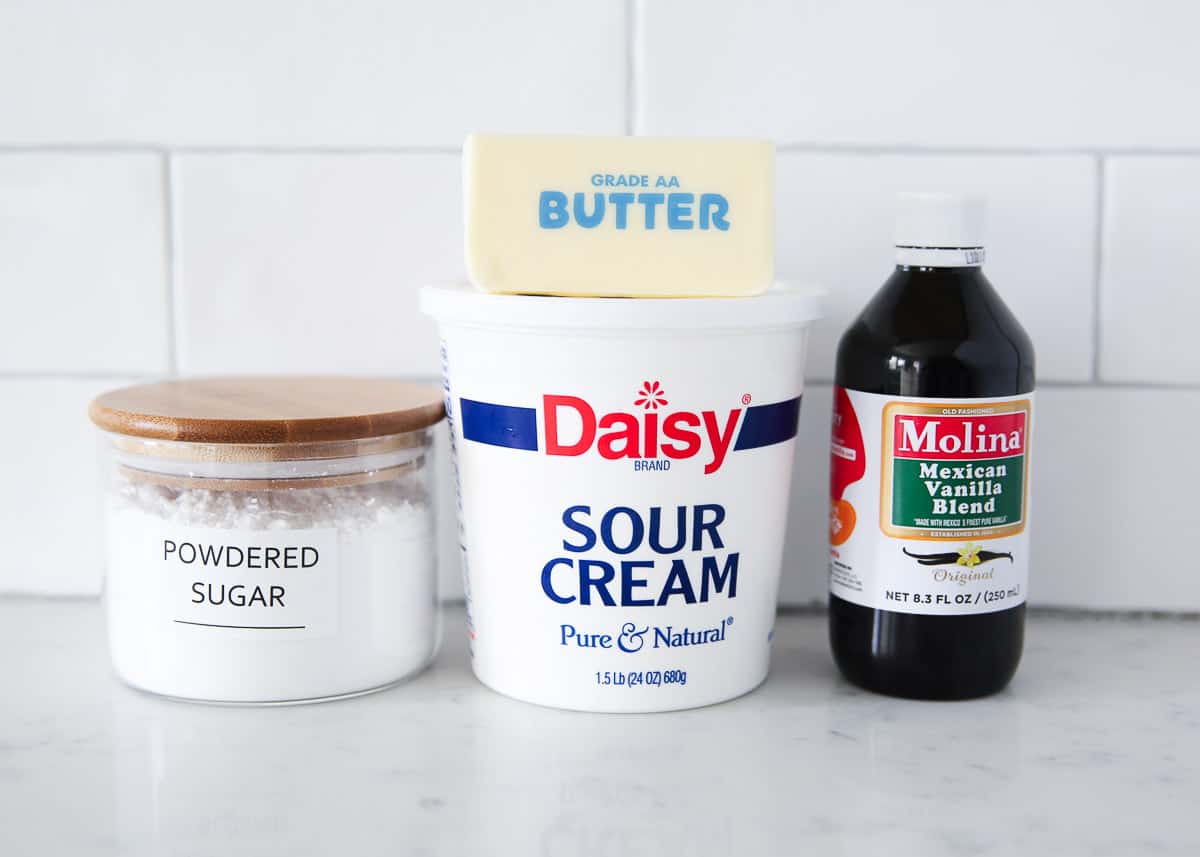 Will I Taste the Sour Cream?
So, you know how in buttercream you taste the buttery aspect, without feeling like you're actually eating butter? And in a cream cheese frosting, you can taste the thickness and the essence of the "cheese" without actually feeling like you're eating a spoonful of cream cheese.
That's what enjoying a sour cream frosting is like. You can definitely taste the essence of the sour cream. The tang, the smoothness, and the slight sour kick, but no, you will not taste it otherwise. It's a humble addition that enhances a frosting in the best way.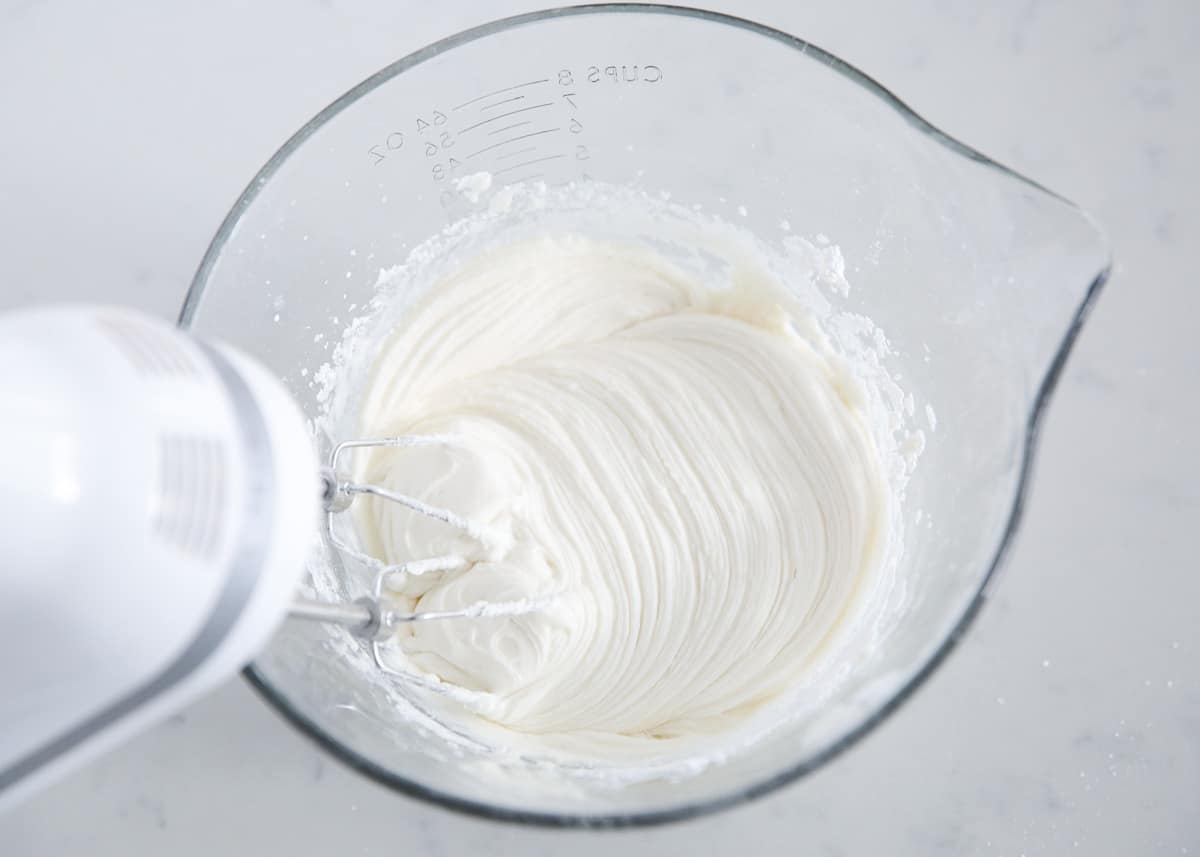 Tips & Variations
For chocolate sour cream frosting, add a Tablespoon of unsweetened cocoa powder. It's a variation of my chocolate buttercream frosting.
A drop of food coloring for added color would be a fun and festive way to decorate for a particular occasion.
I use unsalted butter because I think the tang in the sour cream balances the sugar. If If you would prefer to use salted butter or add a pinch of salt to the frosting, you can.
If you find your frosting is too thick, add in more sour cream a little bit at a time until desired consistency is where you want it.
If you don't have any sour cream on hand, but you happen to have some Greek yogurt (none of that Greek-style yogurt stuff), go ahead and give that a try!
For a lemon frosting, swap the vanilla for a bit of lemon juice.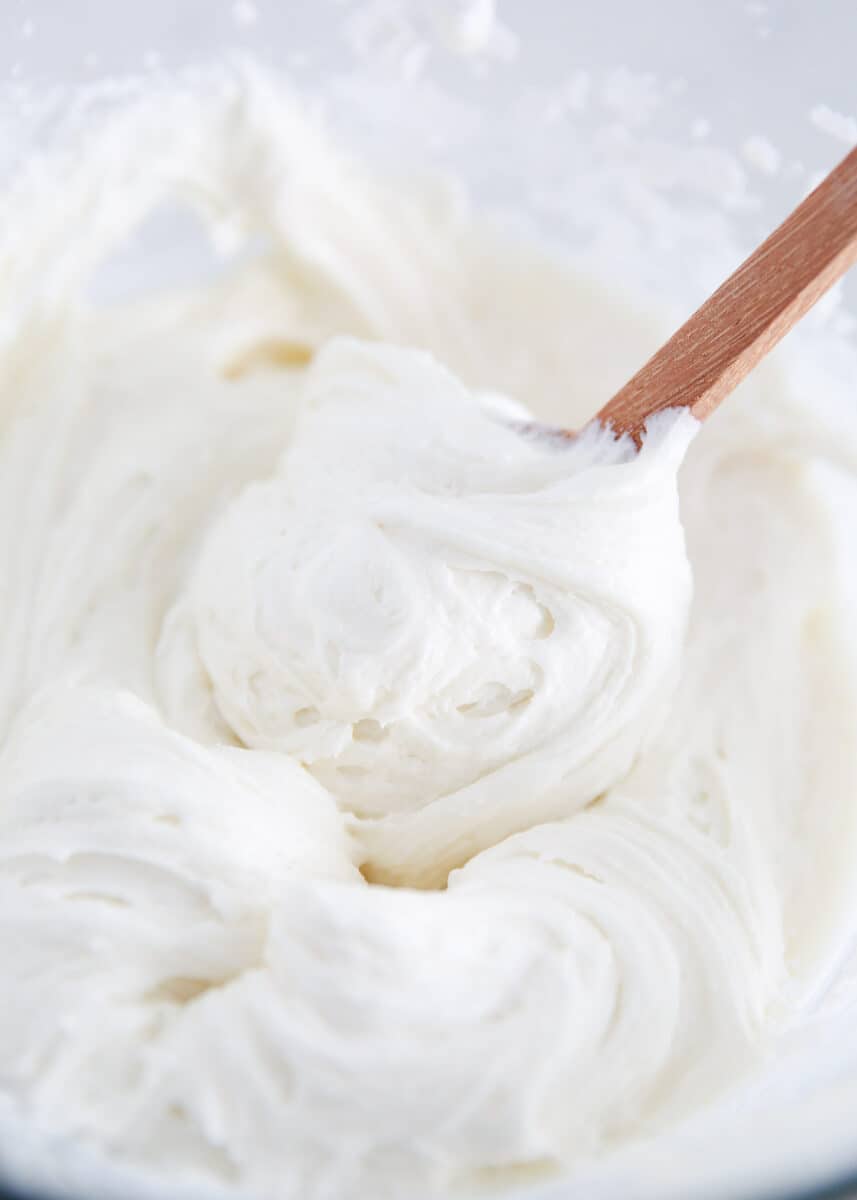 Ways to Use Sour Cream Frosting
There are so many ways to use it, especially because it can replace other types of frostings for a change! Below are some of my favorite ways to switch it up from time to time.
Recipe FAQs
How do you thicken sour cream frosting?
The best and easiest way to thicken frosting is by adding in more powdered sugar. Sifting the powdered sugar before adding it in will ensure the frosting won't have any lumps. Add a little at a time until you have reached the desired thickness.
How do you fix runny frosting without powdered sugar?
Powdered sugar is the best way, however, you can use corn starch to help with the frosting being too runny.
How long can sour cream frosting stay out?
It is best to keep the sour cream frosting in the refrigerator as long as possible but leaving it out for about two hours will be the maximum amount of time.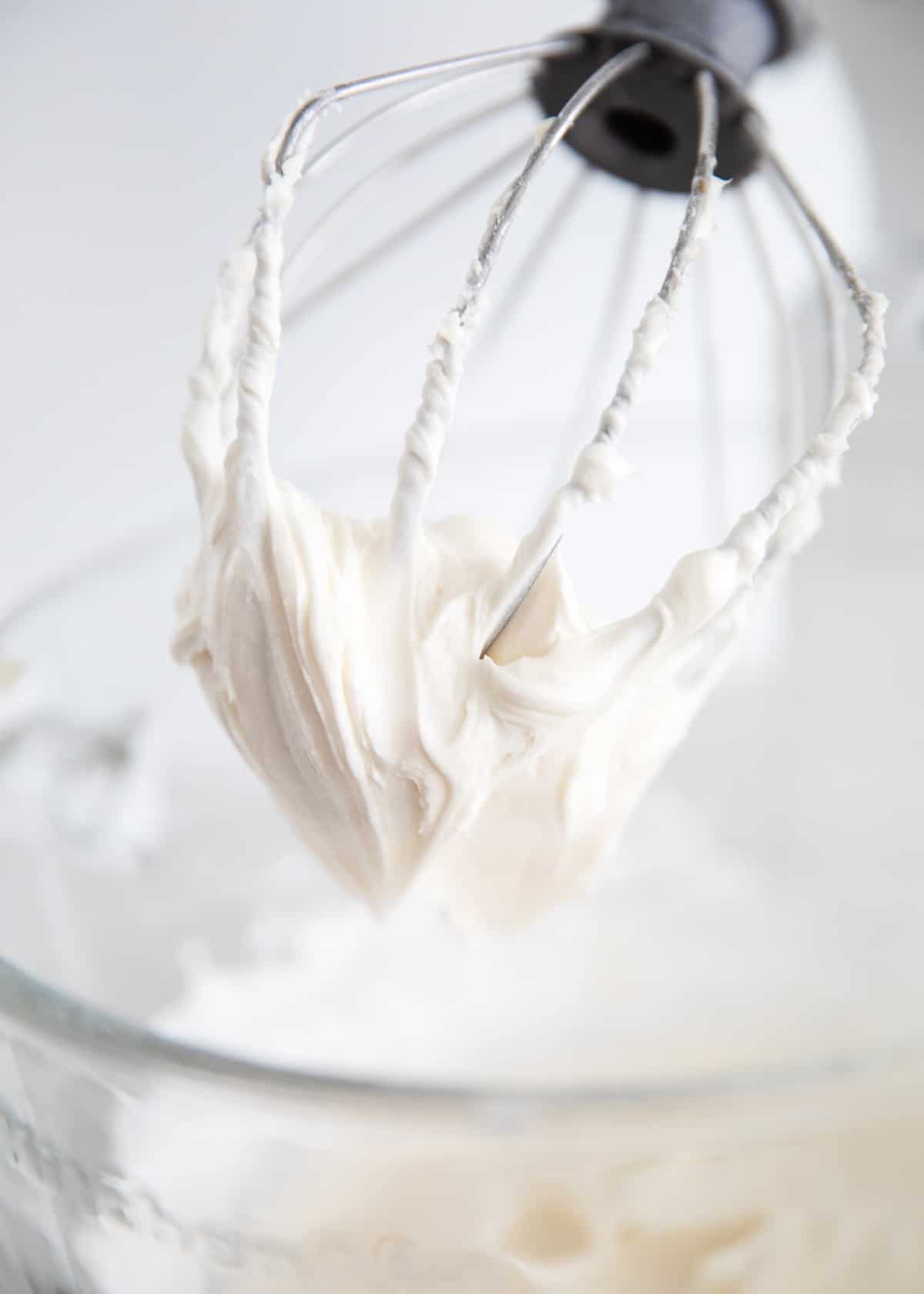 Storing the Frosting
It is best if used right away. Any unused frosting should be kept in the fridge, and covered in an airtight container. It has dairy in it, so you will want to avoid leaving it out at room temperature for extended periods of time.
More Desserts to Top with
HUNGRY FOR MORE? Subscribe to my newsletter and follow on Facebook, Pinterest and Instagram for all the newest recipes!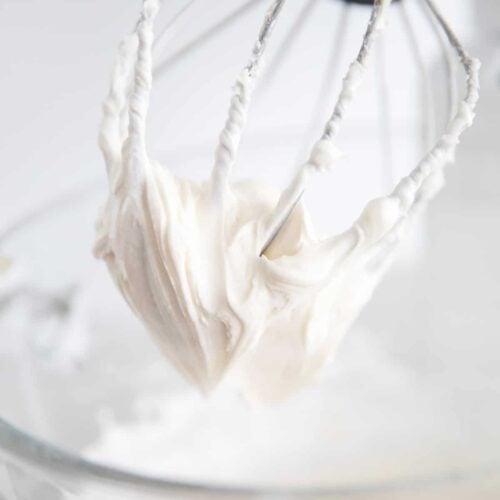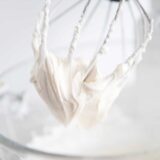 Sour Cream Frosting
This easy, 4-ingredient sour cream frosting is smooth and luscious with a sweet and tangy flavor. It's perfect for decorating cakes, cupcakes, cookies, and dipping fresh fruit!
Ingredients
½ cup unsalted butter , barely softened
¼ cup sour cream , more if desired
1 teaspoon vanilla extract
3 cups powdered sugar , add more as needed
Optional: Pinch of salt, heavy cream or milk, food coloring
Instructions
Combine the butter, sour cream and vanilla in a medium bowl. Add up to 1/4 cup more sour cream for a softer frosting. Use an electric or handheld mixer and beat until smooth. Then add in half of the powdered sugar and mix until creamy.

Add the remainder of the powdered sugar. Add a Tablespoon or two of heavy cream or milk if it becomes too thick. Add more powdered sugar as needed. Taste and add a pinch of salt if needed. Add a couple drops of food coloring if desired.

Spread the frosting on top of the cookies or cakes or store in a covered container in the refrigerator until ready to use.
---
Notes
Variations: Add in 1 Tablespoon of unsweetened cocoa powder for a chocolate version. You may also swap the vanilla for a bit of lemon juice (or use both). Replace: This sour cream frosting is a great recipe to replace cream cheese frosting if a recipe calls for that and you do not have it on hand.
Nutrition
Calories: 93kcal | Carbohydrates: 16g | Protein: 1g | Fat: 3g | Saturated Fat: 2g | Cholesterol: 9mg | Sodium: 2mg | Potassium: 3mg | Sugar: 16g | Vitamin A: 106IU | Calcium: 3mg | Iron: 1mg
Nutrition provided is an estimate. It will vary based on specific ingredients used.
Did you make this recipe? Don't forget to give it a star rating below!