Jump to Recipe⌄
Southwestern Pasta Salad
By Jen from Yummy Healthy Easy for I Heart Nap Time.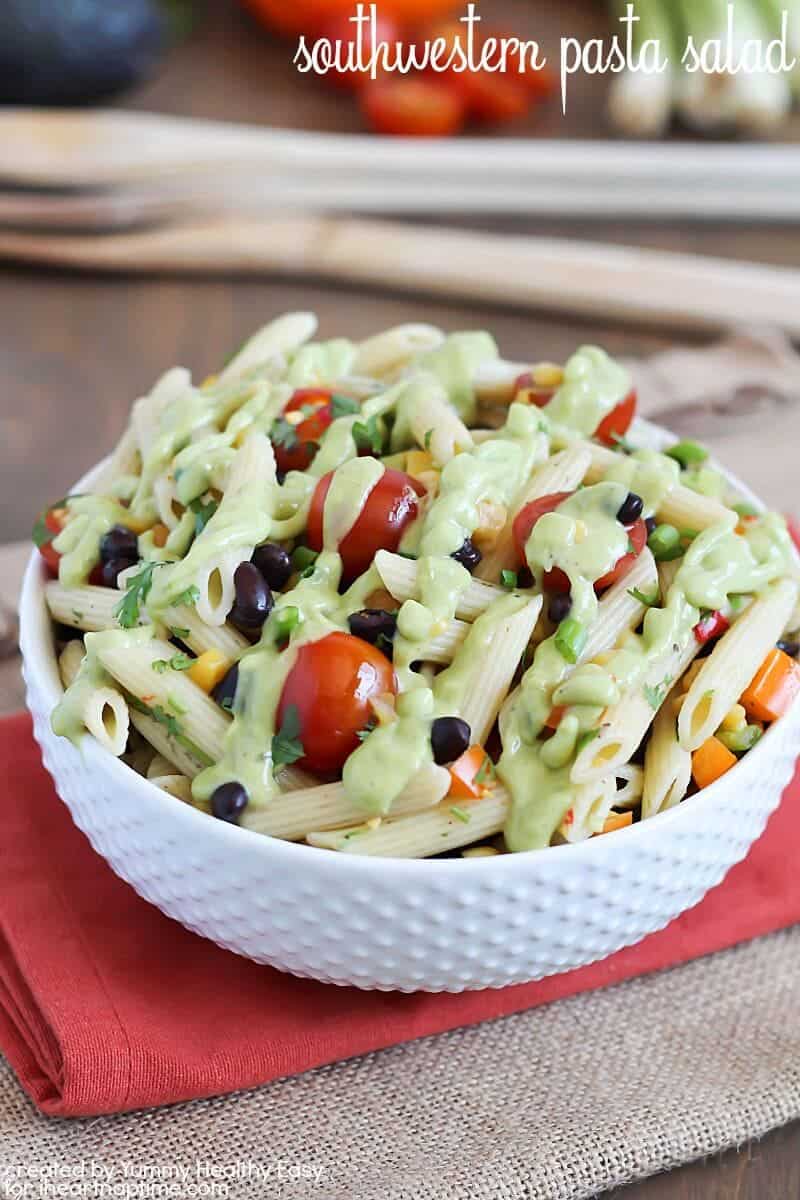 Hi! Jen here again with a super easy and delish pasta salad recipe for you! I have a soft spot in my heart for pasta. Well, carbs in general. Carbs are my weakness. Probably more so than desserts!
My favorite kind of carbs are pasta. I didn't grow up eating pasta salads. The only exposure I had to them when I was a kid, was at parties or potluck get togethers with friends. When I met my husband, I was fully introduced to the wide world of pasta salads. My husband's mom is the pasta salad queen.
I remember going to his parents house to eat Sunday dinner and his mom would have a gigantic bowl of pasta salad just waiting for me to dig into. I got her recipe, and ever since then have loved making flavorful pasta salads. Like this Best Ever Pasta Salad and this Roasted Asparagus & Mushroom Pesto Pasta Salad – YUM!
This Southwestern Pasta Salad is easy, healthy and delicious. I like to use a healthier pasta and then add in lots of fresh veggies. The dressing is made using avocado, Greek yogurt and a little taco seasoning, amongst other flavorful ingredients. Blend it all together and then drizzle on the top or toss it all together with the pasta and veggies. It's delicious as an addition to a potluck, picnic or just as a side dish. Your family will love this!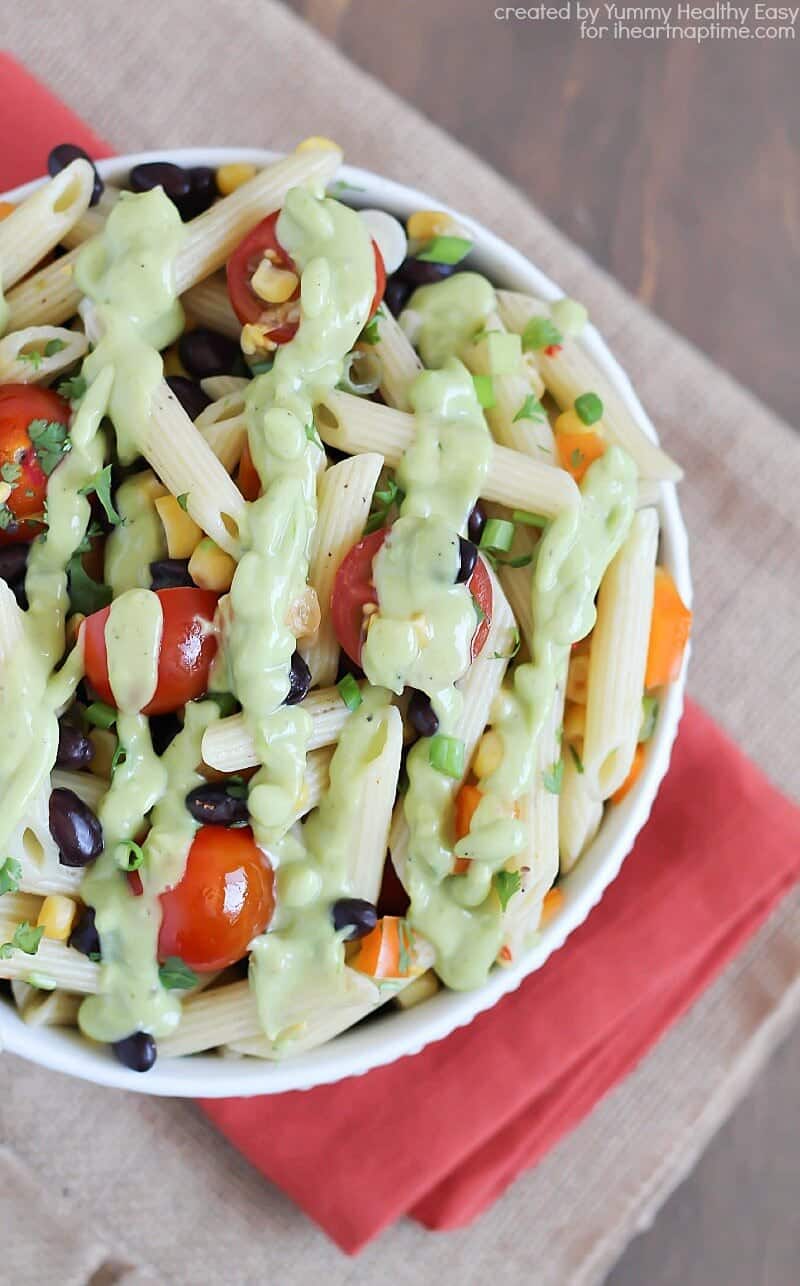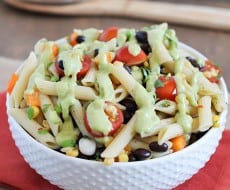 Southwestern Pasta Salad
Ingredients:
1 (13.25-oz) box penne pasta (I love Dreamfield's Healthy Carb Living Pasta)
1 (15-oz) can black beans, rinsed and drained
1 (11-oz) can corn with red & green bell peppers
1/2 orange bell pepper, chopped
1/4 c. cilantro, chopped
3 green onions, sliced
5-oz. cherry tomatoes, halved
2 avocados, pitted and halved
3 green onions
3 cloves garlic, minced
1/2 tsp. cumin
3 Tbsp. fat free plain Greek yogurt
juice of 1/4 lime
3/4 cup fat free milk
1/4 – 1/2 tsp. taco seasoning packet (or homemade)
1/4 tsp. pepper
1/2 tsp. salt
Directions:
Cook pasta according to package directions. Drain and rinse with cold water. Pour into a large bowl. Add black beans, corn, bell pepper, cilantro, green onions, and cherry tomatoes. Toss.
In a food processor or blender, combine avocados, green onions, garlic, cumin, Greek yogurt, lime juice, milk and taco seasoning. Pulse until combined and creamy. If too thick, add a little more milk. Taste and add salt and pepper.
Serve with pasta salad either by drizzling with sauce (as shown) or toss to coat pasta and veggies. Enjoy!

All images and text ©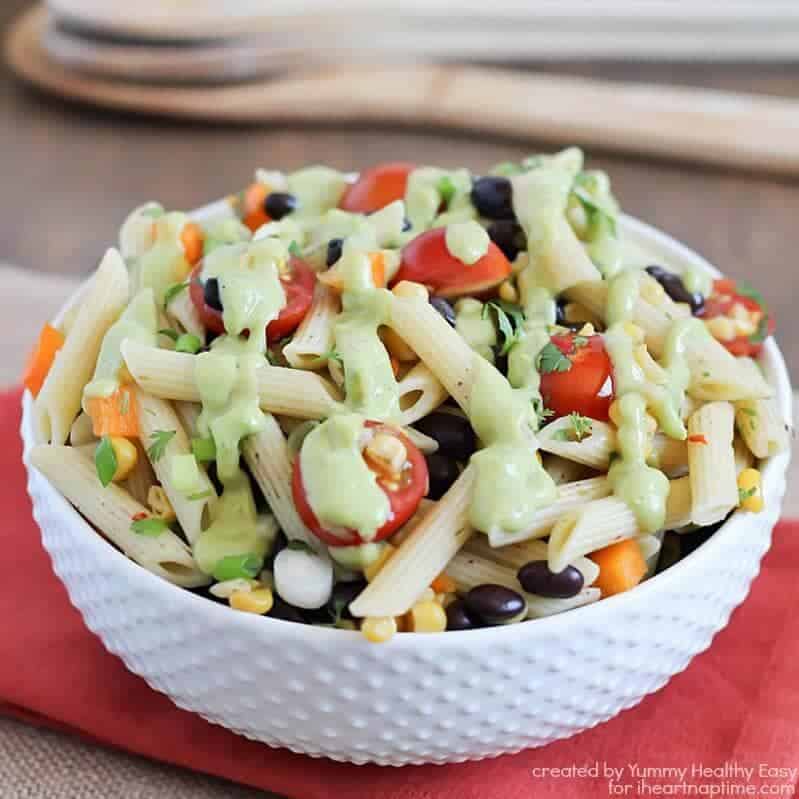 If you're looking for more yummy side dish recipes, you'll love these: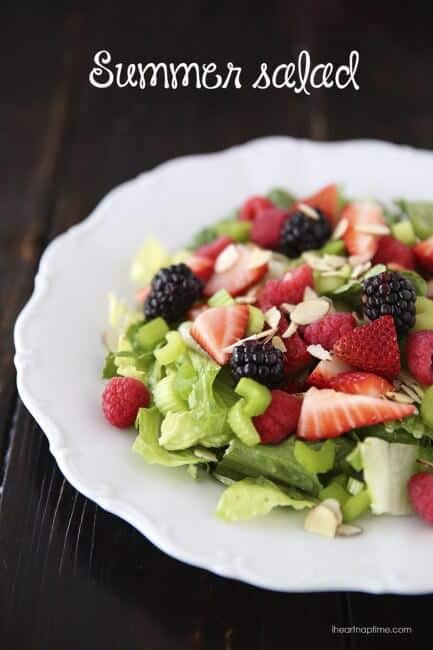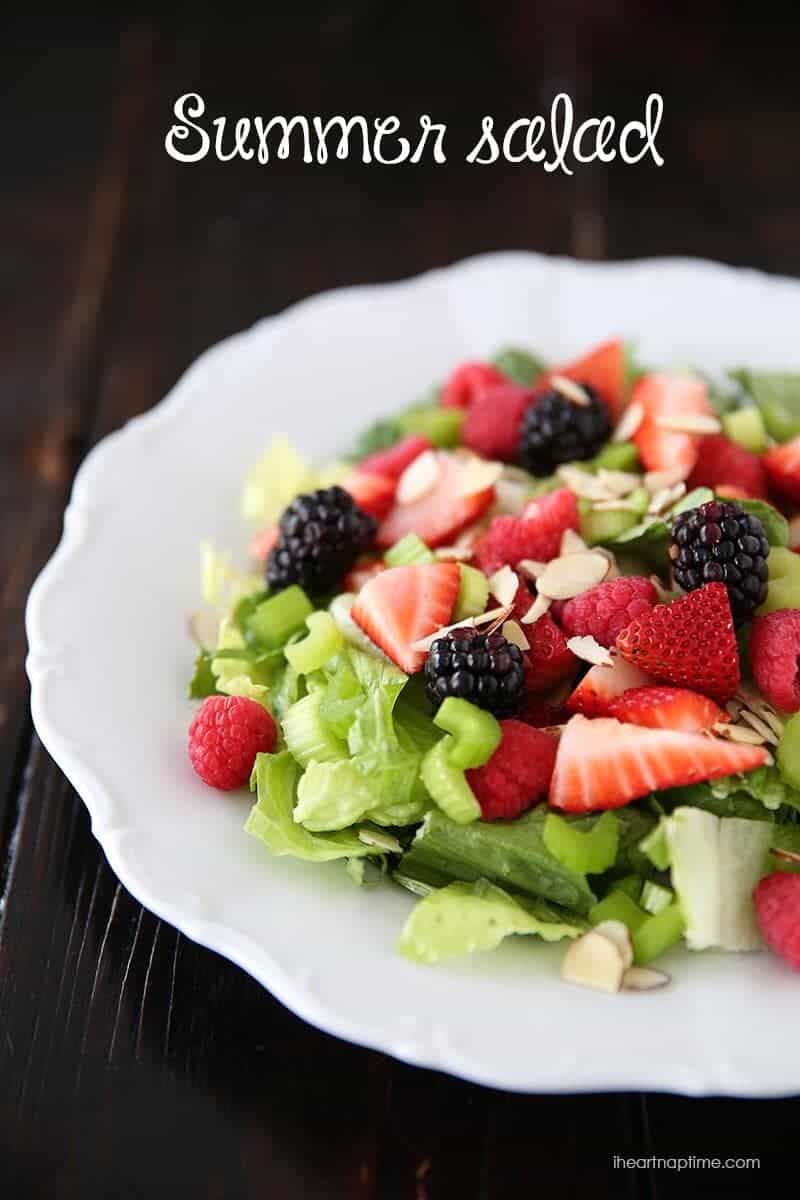 Summer Salad with Lemon Dressing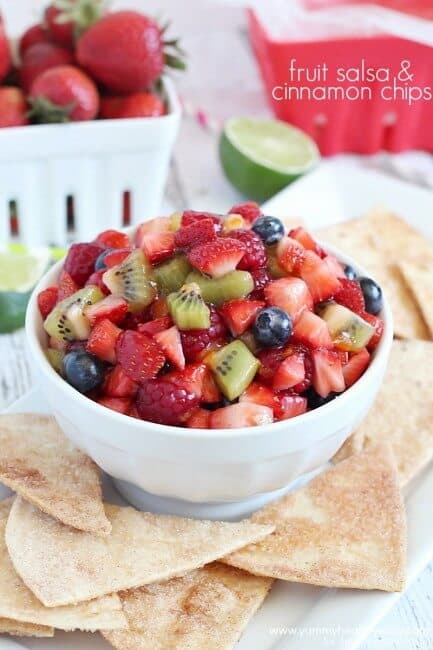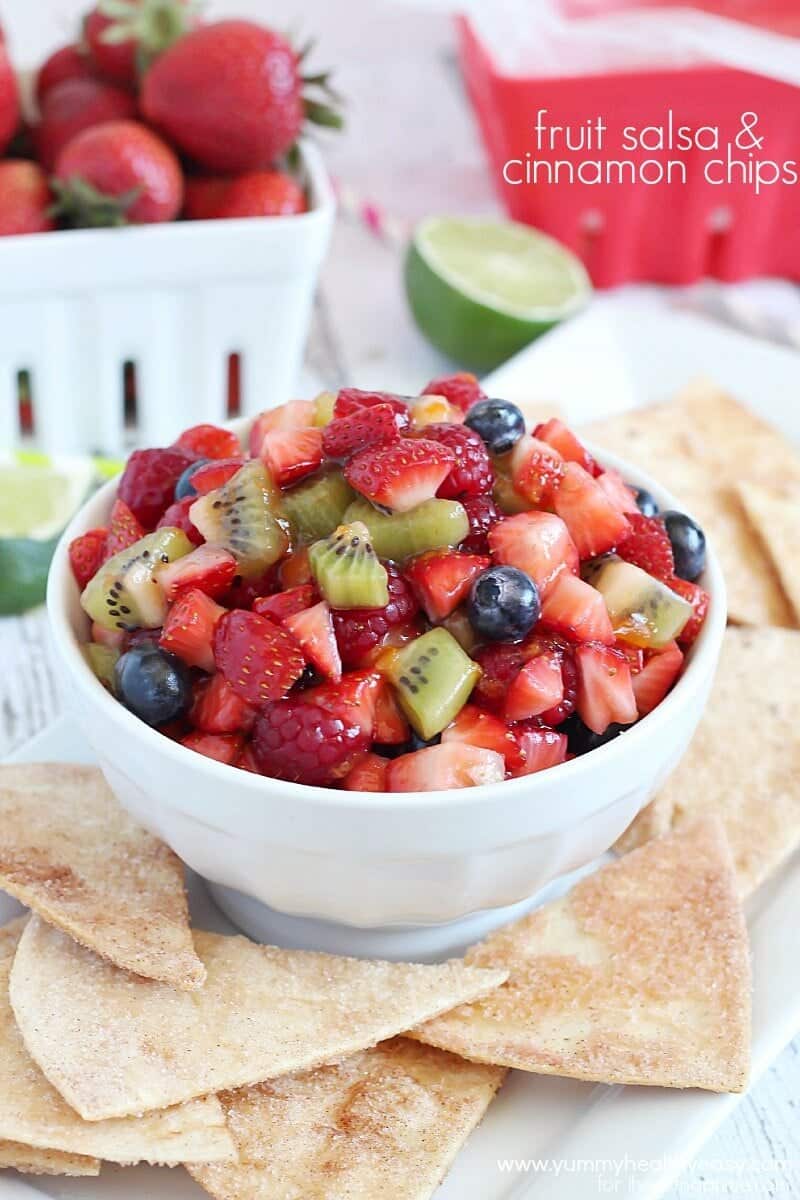 Fruit Salsa and Cinnamon Chips