Loaded with our favorite fruit, veggies, dips, crackers and snacks. This fruit and veggie platter is the perfect easy snack idea that you can feel good about feeding your family!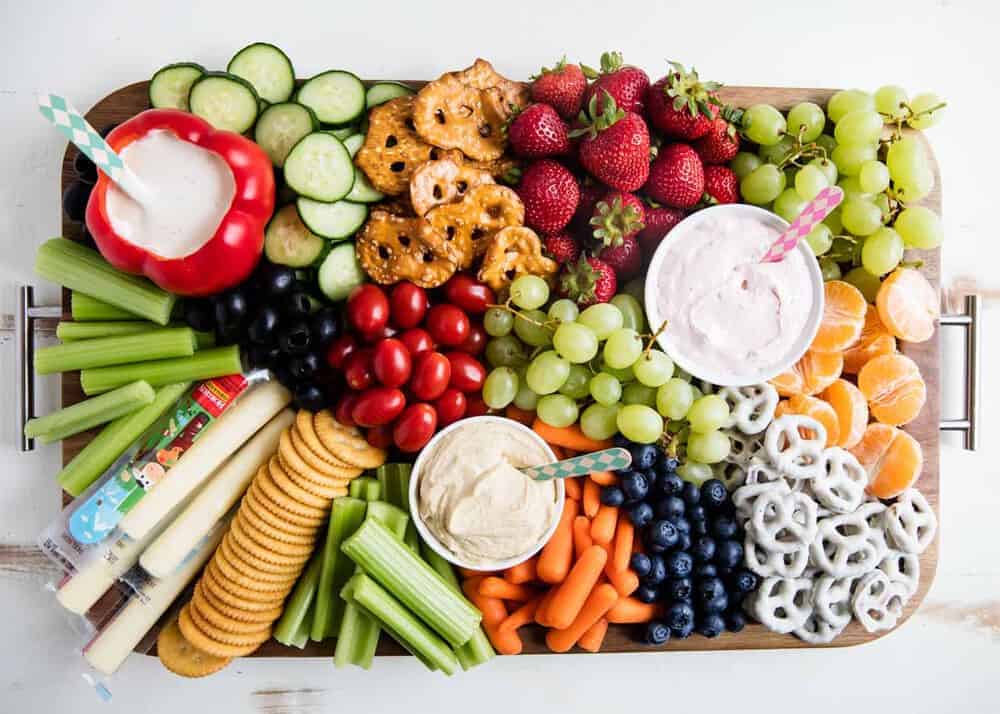 Rainbow Fruit and Veggie Platter
This fruit and veggie tray is one of my favorite snack ideas for kids. It's simple, quick and full of nutritious foods that your little ones will love. We also love to make ants on a log, kid's trail mix and frozen berry yogurt bites.
I can't believe another school year is here! My kids are growing so fast and come home super hungry, so you know what that means: snacks! One of our favorite after-school healthy snack ideas is a snack platter loaded with fruit, veggies, dips, crackers, cheese sticks and more. It's easy, delicious and something you can feel good about feeding your kids!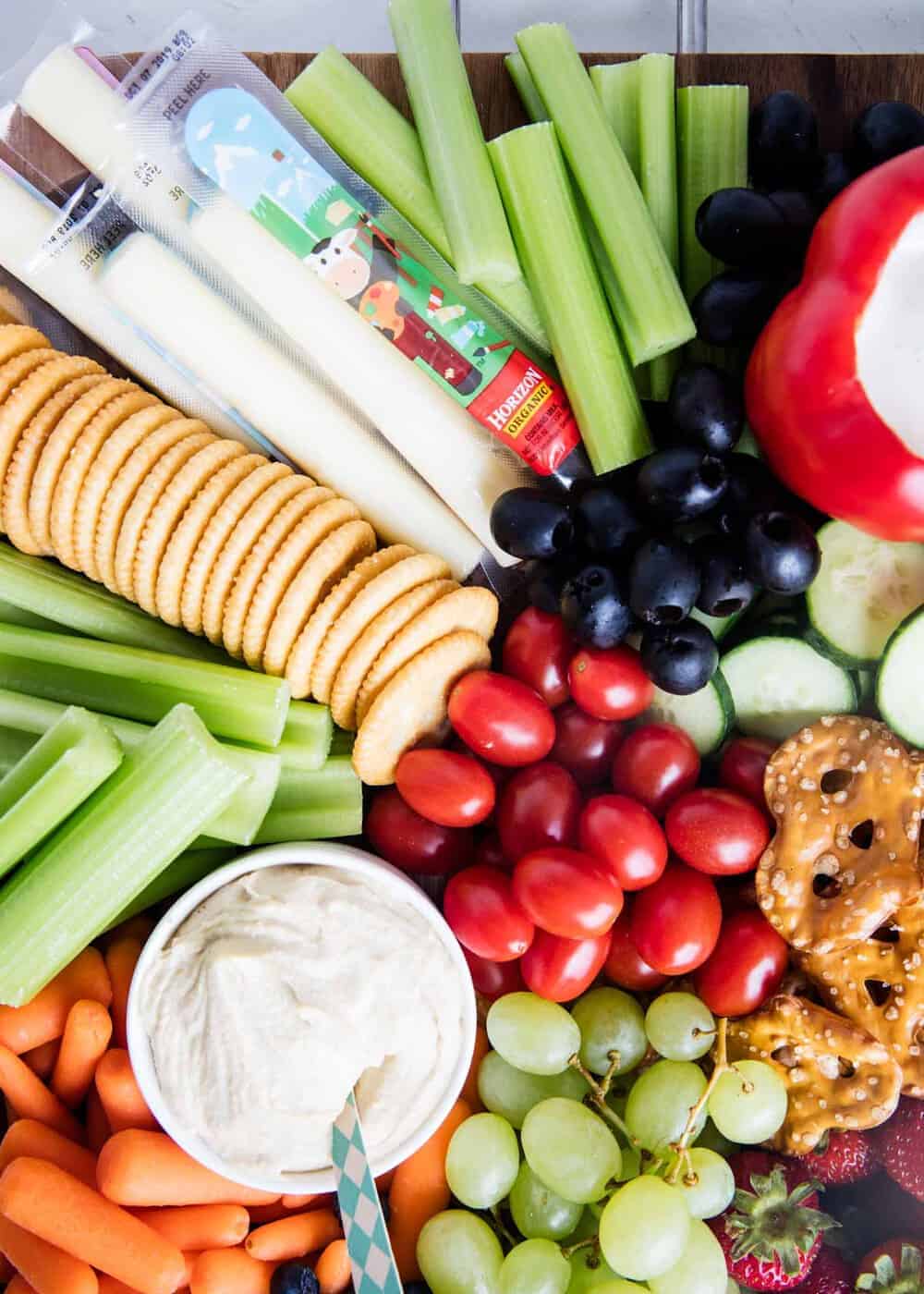 Favorites Snacks to Add
Vegetables: Cucumbers, carrots, cherry tomatoes, celery, olives, snap peas, broccoli, cauliflower, bell peppers, radishes
Fruit: Strawberries, grapes, mandarin oranges, blueberries, pineapple, blackberries, cantaloupe, kiwi, apples
Snacks: Cheese sticks, crackers, pretzels, white chocolate covered pretzels, turkey roll ups, salami, nuts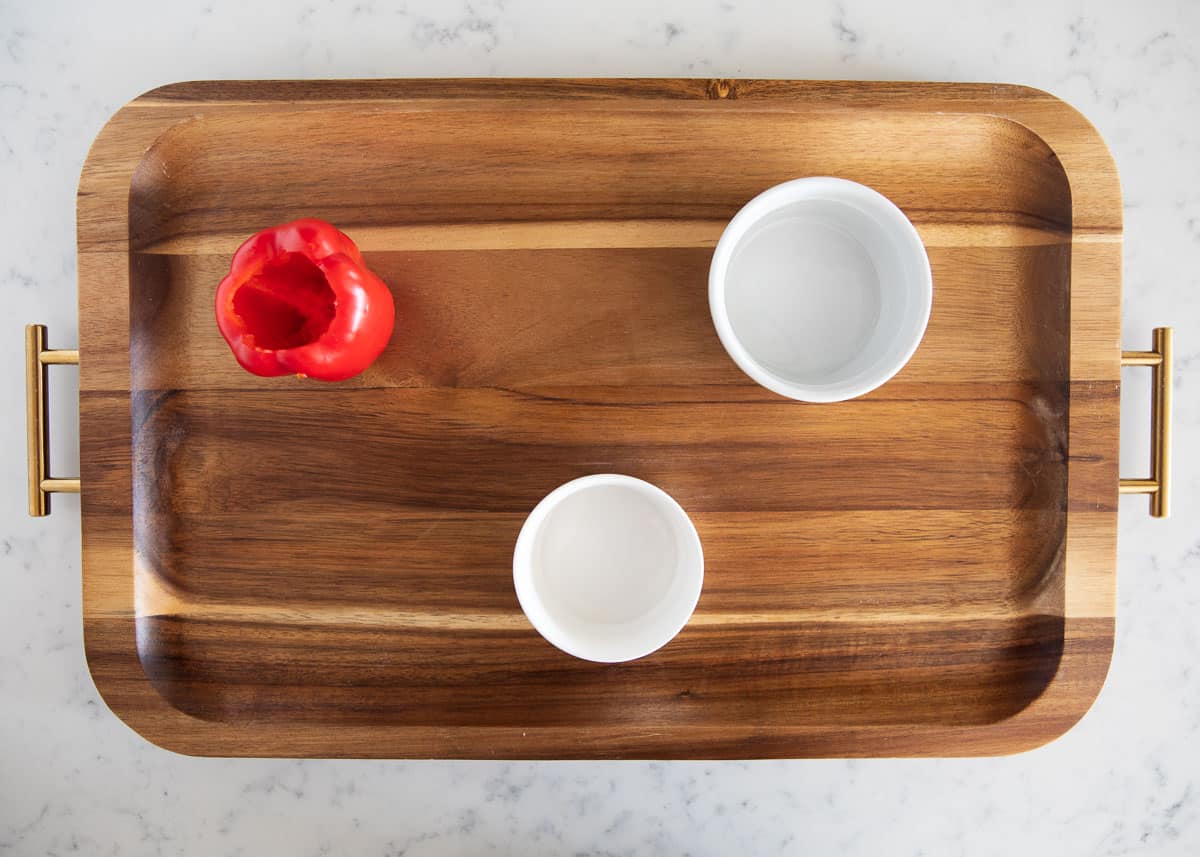 How to Arrange a Veggie Tray
Start with a tray. Get out your favorite tray or board for serving. I love to use this from rectangular wood serving tray from Walmart. It's not too pricey and works perfectly when making a veggie platter. We seriously use it all the time.
Add the bowls. Start with 3-4 bowls of dips or nuts. You want to add these first and then fill in the empty space afterwards. A fun way to serve your dip is to use a red bell pepper as your "bowl." Just cut off the top and pour the dip inside.
Fill in the empty space. Pick your favorite veggies, fruits and snacks and add them to the tray. You don't want there to be any empty space after you're done. I like to start with bigger snacks first, then add the smaller snacks to fill in the gaps.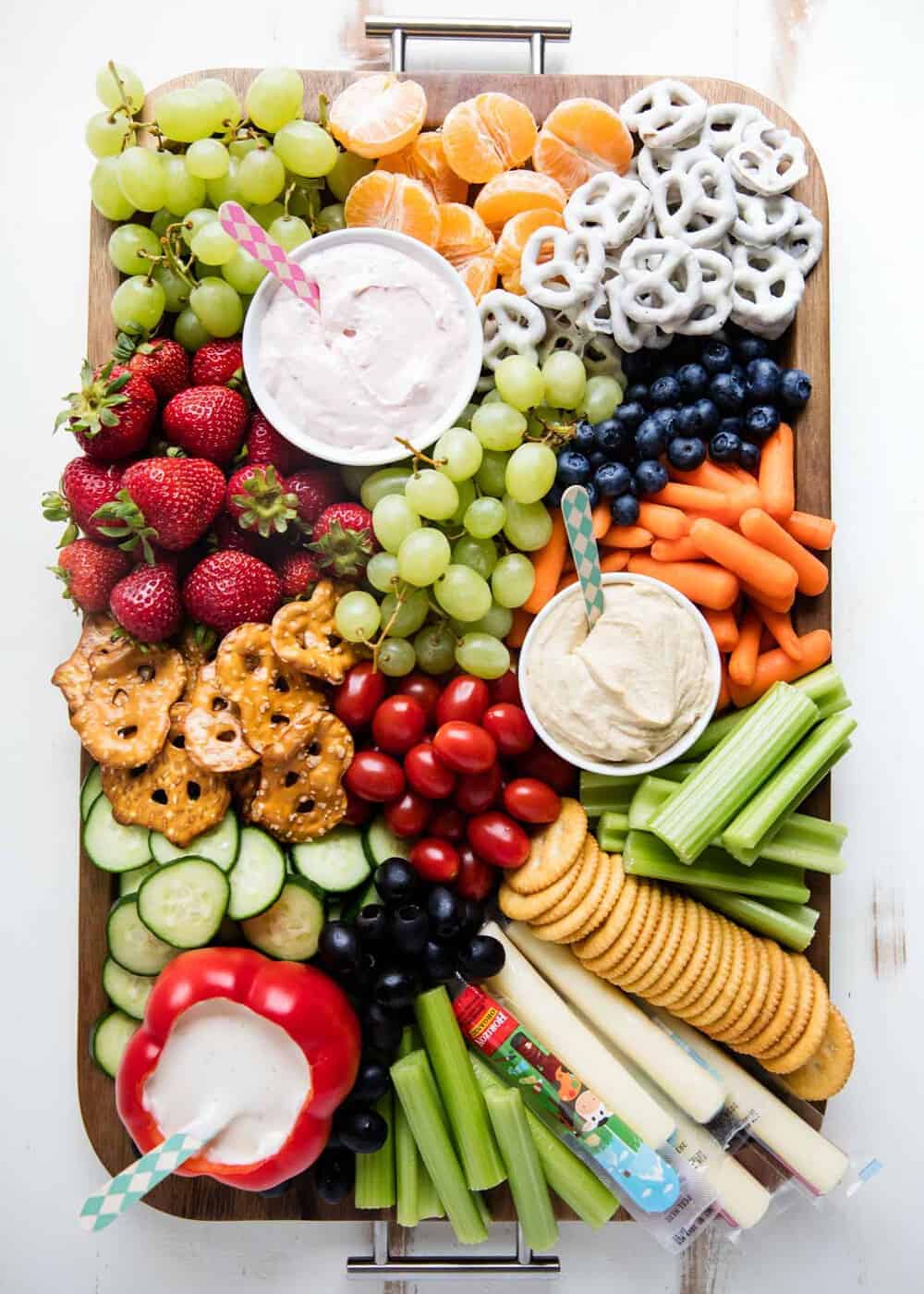 Other Types of Snack Platters